Brooke Southall: 'The complexity and speed of change in this business is a financial journalist's dream.'
Brooke's Note: Recently, Steve Sanduski interviewed me at length for a podcast interview, and I gained sympathy for interview subjects. Writing this piece, I earned new respect for press release writers. When you write about yourself, it gets puffy in a hurry. You have been warned. That said, it's our 11th year and we're entering the long empty straightaway between anniversaries -- having come off a big one, our 10th last summer, that we duly celebrated. Add what has happened in the past year in the world, in the RIA business and at RIABiz, we decided an article of this nature could nip onto our page in August. We had our biggest year of absolute growth by a long shot. Part of it may be the big lift that digital publications are getting nationally and across disciplines. But much of it, too, is us partaking of an RIA business where a new kind of transformation is budding -- the breakaway broker-dealer. When Fidelity, Vanguard, Schwab and TD Ameritrade all go to zero commissions in a single year, it's hard not to argue that these companies have taken trillions of dollars in an RIA direction. Not that classic RIAs, fee-converting independent broker-dealers and the breakaway movement from wirehouses aren't still in full swing -- even as we are preoccupied strapping on masks, working from kitchen tables and having cocktails by Zoom. We expect it all just sets the stage for an even bigger 2020-2021, when the masks, hopefully, come off with a vengeance.
RIABiz had the biggest year in its 11-year history with solid gains in all areas, reflecting the increasing obsolescence of sales commissions and the accelerating use of technology to bring wealth management to the masses.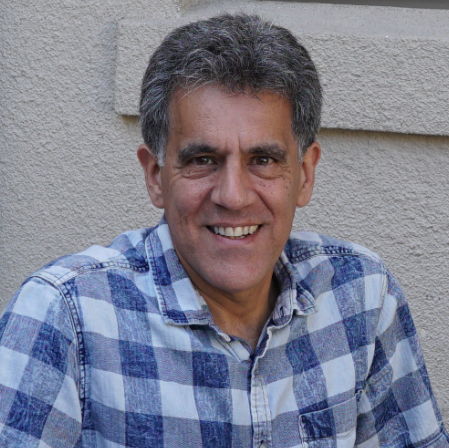 The Mill Valley, Calif., publication chalked up 612,000 unique readers in the first seven months of 2020, a leap of nearly 50% from the 407,000 unique visitors during the same period in 2019.
"The explosion in readers reflects how being called an 'RIA' means more than ever before," says Brooke Southall, founding principal of RIABiz. "At its most basic, the RIA business puts clients first, delivering financial advice without sales commissions.
"With giants like Schwab, Fidelity and TD Ameritrade eliminating most commissions, it not only changes how we look at them, but also in how they self-identify. Suddenly, they look a lot like giant breakaway RIAs to us and to a swath of new RIABiz readers," Brooke says.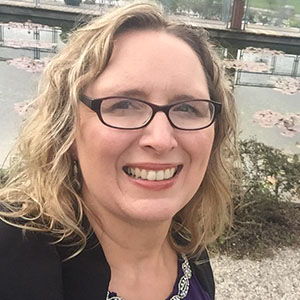 Readers also spent more time on the RIABiz website. Time on page, a key Internet metric, increased from 2:46 to 3:46 on average.
The site received 1,187,000 total pageviews through July 31, up about 15% from 1,019,000 for the same months in 2019.
Broadening diversity
Subscriptions followed suit, jumping from 11,479 to 13,261 in 2020, in part because of new onboarding software.
RIABiz revenues have held steady for 2020 compared with 2019, despite some COVID-19 pandemic headwinds that caused some advertisers to delay orders.
Though the dollar amount held steady, Noto says the diversity and broadening of the advertising base makes the next five years look rock solid..
That includes a big uptick from the insurance industry where products were always sold by commission but are increasingly fee-based.
New banner advertisers included: Axos Clearing, Skyview Partners, Practifi, Thrivent, The Principal, RetireOne, Pershing, Avantis, American Century, E*Trade, Capital Group, Great American, ProShares, Eaton Vance (Paramertric), Halo Investing and Adhesion.
RIABiz continues to offer free subscriptions and use of its website, without restriction, to grow readership and make it more conducive to advertisers, Noto adds.
Committed journalism
The RIABiz staff continues to grow and mature with everyone outside Mill Valley mostly working from home.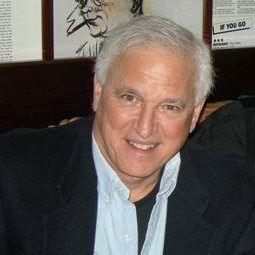 This summer Charlie Paikert became a regular RIABiz contributor from New Jersey, writing his well-sourced articles about big, classic RIAs and even trying his hand as an opinion writer.
"RIABiz is solidly committed to long-form journalism that makes us stand out on the web, along with major publications like The New York Times, and my old newspaper, The Washington Post, where I cut my teeth as a reporter," says Managing Editor Keith Girard.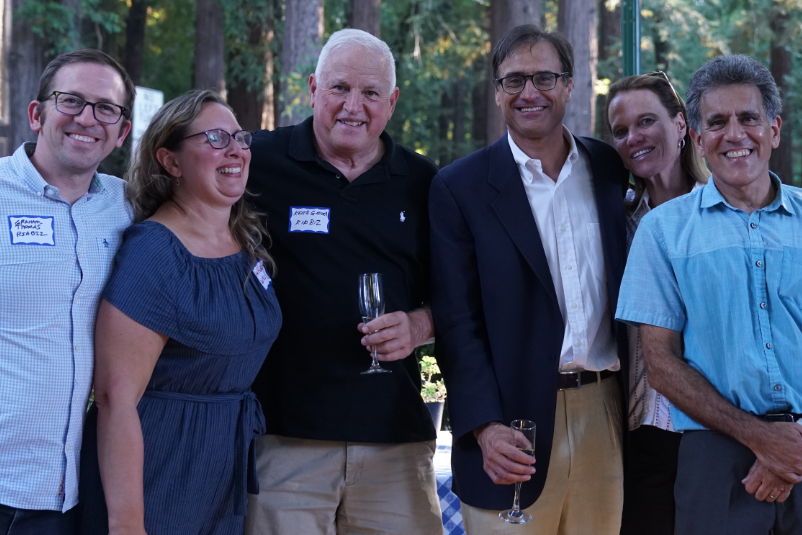 "The formula has served us well. Advisors are thirsting for in-depth information they can trust. It's clear we are the 'go-to' web publication in this highly competitive industry." See: RIABiz turns eight with Moss Adams-style growing pains and -- finally -- accelerating growth
So virtual is RIABiz that may staffers had not met each other before the 10th anniversary party organized in Larkspur by Tim Welsh and his wife, Jennifer.
Keith, Lisa Shidler, Graham Thomas and Robin Riley give RIABiz a unique geographic reach. They are located all over the United States.
Oisin Breen holds forth in Scotland and Terry Hong manages the site out of Toronto.
Forever a startup
For all the success and good prospects at RIABiz, Southall confesses that being 11-years-old and solid as a going concern creates its own minor existential crisis. See: RIABiz turns eight with Moss Adams-style growing pains and -- finally -- accelerating growth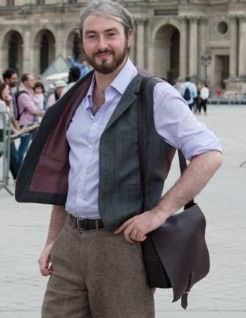 "Part of me liked the heads-down aspect of being in startup mode where deeper questions of life and business could be postponed for more reptilian concerns about survival and getting the basics right," he says.
"It's been easy to be an underdog and use the chip on my shoulder about that as motivation.
"I still feel like we are an underdog, and that we are in startup mode. But I think that for us to achieve a greater destiny, our eyes need to look forward more and more rather than back or sideways," he adds.
What Southall claims to like more in 2020 than ever before is the way that the RIA business is growing both in sheer assets and in the number of vendors and clients.
"The complexity and speed of change in this business is a financial journalist's dream because the intellectual challenge grows to meet our internal demands as writers and editors who want to grow and learn, says Brooke.
"So much the better that much of the industry's change is positive -- even if the progress is two steps forward one step back at times."
---
Mentioned in this article:
RIABiz.com
RIA Publication, Blog/Social Networking Tool
Top Executive: Brooke Southall
---
---
---
Zak
August 26, 2020 — 1:57 AM
congrats and keep it up and keep setting bar for excellence
PHILIP PALAVEEV
August 26, 2020 — 3:58 AM
Congratulations to Brooke and the entire team! You have built a remarkable business and a dynamic source of information and insight for all of the industry. Thank you!
Jimmy
August 26, 2020 — 6:56 PM
congrats to you and the team, Brooke.
Stephen Chen
August 27, 2020 — 12:17 AM
Jeffrey Roush
August 27, 2020 — 12:24 AM
Brooke and RIABiz team: Having known you long before the start of you adventure I can say without reserve that you are the kind of standup reporting the industry needs to keep the facts in line! Your opinion pieces also are thought provoking and enjoyable. I look forward to many years more of your good work. Stay healthy and happy too.
APRIL J RUDIN
August 28, 2020 — 8:27 PM
Happy Anniversary, Brooke and squad! To many more successful years!! Remember this: https://www.huffingtonpost.com/april-rudin/what-you-can-learn-from-a_b_5413897.html?ncid=engmodushpmg00000004 from 2014?? You told me that you mother finally understood what you did after read that!!
brooke southall
August 28, 2020 — 8:39 PM
April, To this day I believe it's the only article written about RIABiz bylined by anybody other than ... RIABiz. I will always be grateful for that! (But not as much as my mother.) -Brooke
APRIL J RUDIN
August 28, 2020 — 8:48 PM
Thanks, Brooke! That is a huge compliment from you - I am glad you felt it captured your essence!! I wonder what my millennial kids would say about me and my business story?!?
U.R.
August 30, 2020 — 4:22 PM
Brooke, It has been wonderful to watch your business writing career grow from your days in Baltimore and York to eleven successful years at RIA-BIZ. Conratulations!