Rudy Adolf: Quite frankly, discipline is our middle name, and this has made us the largest player in this industry.
Brooke's Note: Can a rollup survive for long if it stops doing deals when its organic growth is tepid? For now the answer is 'yes' for Focus Financial, which happily passed on an RIA M&A market it believes is ahead of itself -- and saw its shares rise sharply during the period of relative bench-sitting. But the question is what happens next -- especially if RIA valuations hold at earnings multiples where its buy-low-privately-sell-high-publicly arbitrage math doesn't really work.
Focus Financial's deal pipeline is being squeezed this year by the COVID-19 pandemic and soaring RIA multiples, but CEO Rudy Adolf says Focus has the discipline --and the cash--to stick to its business model until the market "normalizes."
When, and if, that happens are big questions at the moment--and whether the new normal will be anything like the old normal isn't guaranteed.
Those questions were central to analysts during the company's second quarter 2020 earnings call.
Adolf used the word "normal" or "normalize" in a recurring mantra on the call, but a quick reversion to the mean may be wishful thinking, says Karl Heckenberg, CEO of Emigrant Partners and Fiduciary Network.
"Multiples of six- to seven-times earnings haven't been 'normal' for several years," he says, "A billion-dollar firm that's growing is going to get a multiple of at least ten, if not closer to 11."
Adolf didn't state what a normal market looks like to him, notes Matt Crow, president of Memphis-based M&A valuation firm Mercer Capital.
"If RIA valuations are too high, and Focus's multiple is around 12 or 13, then what's 'normal' for Focus?"
So far, Focus has completed only eight deals this year, adding two partner firms and six tuck-ins. Last year at this time, Focus and its partners had already made 21 transactions on their way to a year-end total of 34, the most in the industry.
Still, Adolf is willing to sit tight on his business model--and a mountain of cash--until the market turns his way.
"We absolutely are committed to our minimum IRR [internal rate of return] target of 20%, which means we continue to be very selective. And of course, our multiple discipline speaks for itself," Adolf told analysts.
"Quite frankly, discipline is our middle name, and this has made us the largest player in this industry," he reminded analysts.
Muted market
Focus Chief Financial Officer Jim Shanahan acknowledged that Q2 M&A activity was "muted," and the firm expects limited activity during Q3.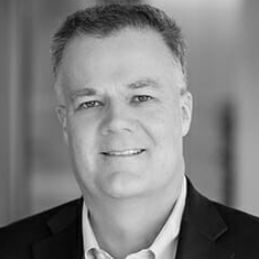 "The pandemic resulted in an industry-wide decline in M&A as prospects prioritized client service over strategic transactions," he noted.
But the M&A market, overall, radically rebounded in July with 13 RIA deals totaling nearly $20 billion of AUM, the largest numbers in those categories for any July, according to Fidelity's M&A transaction report.
A "surge" of acquisitions following the COVID slump has already begun, says David DeVoe, an M&A consultant DeVoe & Co.
Echelon Partners is predicting that the number of deals in 2020 will nearly match the record number recorded last year.
But at what price? Adolf made clear the market is too rich for Focus, right now.
He made no attempt to disguise his frustration about the price Canadian wealth manager CI Financial paid for the Chicago-area RIA Balasa Dinverno Foltz calling it "insane."
"It's more like international players, sometimes private equity supported players that are -- that seem to be way out of sync with typically industry multiples and in what they are doing right now."
The Canadian firm's US wealth assets have swelled to about $11 billion over the course of a roughly six-month spending spree that landed three U.S RIAs, according to citywire.
Upping the ante
Indeed, a big factor in the market run-up is the entry of private-equity and deep-pocketed players in the RIA roll-up game.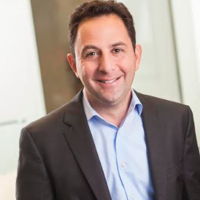 The trend was evident last September when Oak Hill Capital, a private equity firm with roots managing the Bass brothers' family fortune, bought a stake in Mercer Advisors, the fast-growing Denver registered investment advisor aggregator.
Mercer has made six major acquisitions to date this year, according to DeVoe.
Goldman purchased United Capital, another RIA aggregator, for $750 million in July a year ago. See: Goldman Sachs readies splashy RIA retail debut as it (likely) adds $24-billion United Capital to $35-billion AUM Ayco for $59-billion 82 office behemoth; months after buying RIA lure from S&P
Thomas H. Lee Partners (THL) is trying a different roll-up tack in financial advice -- this time aggregating TAMPs that turn insurance reps into budding financial advisors. See: As Thomas H. Lee Partners asserts itself, Dave Pottruck steps down as chairman of HighTower's board of directors
The Boston-based private equity giant, which bought a majority stake (Jan. 2020) in AmeriLife, is the force behind Brookstone Capital Management's roll up of FormulaFolios, a financial planning and automated portfolio management company.
Hightower Advisors has either bought or made minority investments in five firms as has Creative Planning, a major RIA owned by Peter Mallouk, with private equity backing from General Atlantic.
In June, Creative said it bought Sunrise Advisors, based in Leawood, Kan., and picked up about $700 million in client-managed assets, according to a news release. It was the firm's seventh deal in 2020, according to InvestmentNews.
Emigrant Partners has done four deals and Captrust, with backing from GTCR, has done three. And CI Financial has become a major new player, having bought three U.S RIAs this year after two last year.
Private equity firms, for their part, have participated in 5% of all RIA merger transactions since 2013 and accounted for 26% of the deals as measured by assets under management, according to DeVoe.
All of which begs a question: Will the new normal ever return to the old normal?
Seller's market
As a pioneer in RIA M&A, it's understandable that Adolf would long for his company's youth when it could call the shots in doing deals, according to Matt Cooper, president of Beacon Pointe Advisors, another serial acquirer that earlier this year sold a minority interest to PE firm Abry Partners.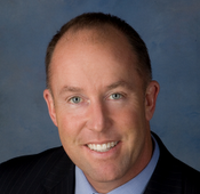 "Focus was used to paying six- to seven- to eight-times EBITDA and [that] just doesn't exist anymore for quality firms," he says.
The mismatch between supply and demand and increased competition "will begin to erode Focus's M&A market share long-term," David Grau Jr., CEO of M&A consulting firm Succession Resource Group, predicted earlier this year.
Steve Levitt, managing director of Park Sutton Advisors, estimates there are 10 buyers for every seller.
Grau believes the buyer ratio is much higher — as many as 50 potential buyer for every potential seller.
In other words, it's a seller's market where the discipline of Focus will be tested, according to Keefe, Bruyette & Woods' most recent research report.
It expects Focus to achieve "some deal pickup" in the next two years and notes that the stock may "pause near term until we get some more signs of the M&A environment beginning to open up more fully."
Inflection point
Not surprisingly, Adolf's view of the market is decidedly different.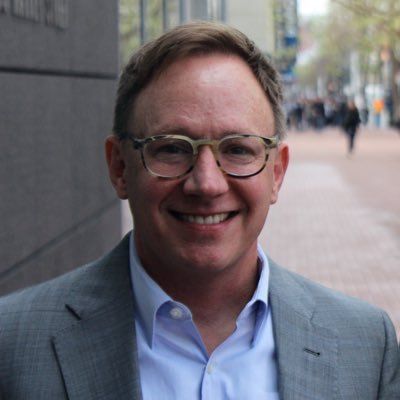 "Although the slowdown in M&A activity has persisted into the third quarter, conversations are picking up and our M&A momentum is expected to increase," he told analysts.
"We are managing an attractive pipeline and continue to believe that a large percentage of these transactions will sign and close later this year or early next as the rationale for these transactions has not changed and in many cases, has been reinforced by the pandemic," he added.
"However, we continue to anticipate that an acceleration in M&A activity will begin in Q4 or early 2021. We believe that the backlog of transactions is growing, given the lower level of M&A in Q2 and Q3 and longer-term industry trends."
As evidence, Adolf cited the surge in M&A activity following the 2008-2009 financial crisis.
"We agree with industry consultant David DeVoe that historically, there have been four distinct phases of M&A activity around market crisis," he explained.
"First, the completion of transactions already announced; second, a sharp slowdown in new transaction activity as RA is focus on clients during this crisis period. Third, a post-crisis surge in transactions as RAs realized that they don't want to go through the challenges of another market disruption.
"They don't have sufficient scale or they don't have a succession plan; and fourth, a return to normalcy."
Adolf believes the market is well into phase 2 and phase 3 "will be larger than we've seen historically, creating an inflection point for wealth management industry overall.
The long game
That's where he sees Focus's strengths kicking in.
"This year we have seen some, as I mentioned before, some pretty unusual multiples that we believe — we don't know, but we believe — were paid in recent transactions that are quite frankly insane, from what I can gather," Adolf said.
What's more, the company is sitting on $192.4 million in cash, earmarked for capital allocation, as of June 30, and $500 million available from its revolving loan facility. In other words, it can afford to be picky and play hard for any deal worth pursuing.
"Quite frankly, it's all about discipline," Adolf lectured.
"Yes, we have seen some as I mentioned before, some pretty unusual multiples that we believe we don't know, but we believe we are paid in recent transactions that are, quite frankly, close to insane, what I can gather.
"Having said that, yes, we are disciplined. We have the power of this enormous scope of this organization where we can constantly funnel operating capital to where we get the highest returns. And we will maintain our discipline. We will be maintaining our return hurdles."
In other words, Focus isn't about to move away from its business model to chase deals.
"We really never kind of played with the mega deals in this industry," he said. "We are in this middle tier by the $1 billion to the $3 billion to the $5 billion. Of course, for mergers, we go below the $1 billion. There is plenty of opportunity."
"We are convinced that COVID is going to really accelerate industry consolidation. It is very difficult to run a small firm that may not be technically advanced that definitely doesn't have the resources to really run the operations and technology in a remote environment with the quality that these clients deserve and expect.
"And small firms are going to recognize that, I think it's better for me to join a larger firm to take advantage of all of these capabilities. And we believe this is going to drive consolidation in certainly in our judgment, in a very powerful way in the next couple of years."
Taking a stand
But Heckenberg isn't buying the Focus rationale.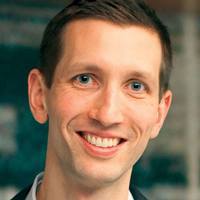 "It's childish for Rudy to blame everyone else," he says.
It's a fine line between price discipline and simply not being strong enough to win against stiff competition -- something Focus appears to be up against, adds Matt Brinker, who made over 80 deals leading M&A at United Capital and who now oversees Merchant Investment Management's acquisitions.
"The tables have turned," he says. "Rudy bid prices up when he was private and highly leveraged and now Focus is competing with other highly-leveraged PE firms. There are so many dollars pursuing a limited number of quality firms."
When William Blair analyst Christopher Shutler asked whether the firm would consider increasing the multiple "a little bit more" to make a deal, Adolf put his foot down.
"As long as we can deploy our capital exactly where we want to at the returns that we are targeting, quite frankly, there's no need to kind of change anything in the model," he asserted.
"Focus has never and will never do pay multiples that are economically unjustified. And that basically are based on assumptions and economics that are a fantasy.
"We have never done that. We will never do this. And quite frankly, discipline is our middle name, and this has made us the largest player in this industry," he added.
Pandemic economics
Focus also gave analysts something else to chew on. Second quarter results beat market expectations pre-dampened by the coronavirus pandemic.
Revenues rose nearly 4%, net income climbed 7% and its Wall Street worrying debt load declined slightly as measured by its net-leveraged-ratio. See: Focus Financial CFO admits firm needs to 'de-lever' and assures analyst $14-million splurge for posh new offices won't soon repeat
Given those numbers, investors seem to be buying into Adolf's market view, at least for the moment.
The firm's stock closed near $38 on Monday (Aug 17), $2 off its 52-week high and triple its price from the market meltdown in mid-March. That said, it's only 15% higher than its offering price of $33 when the company went public two years ago last month.
"Despite what's happening this year, we don't see a need at this point to adjust our 2025 targets," Adolf assured analysts. "We think things will normalize, and there will be just tremendous opportunity here going forward."
They had better. Optimistic estimates for the company's future earnings "embed significant M&A activity," William Blair analyst Chris Shutler said in a recent research report.
He cited "intensifying competition for M&A targets" as a risk investors should track.
Focus tamped down investor expectations in its recent 10Q filing to the SEC: "The effect of COVID-19 will likely impact the timing and our ability to
pursue and make future acquisitions for at least the remainder of 2020," it said.
Indeed, the pandemic remains a wild card, something Adolf acknowledges.
"Understanding how a health crisis of unique dimensions impacts the industry and individual firms, clearly, was an area that we going to observe and be just very careful about," he said.
In that regard, the firm is intent on keeping "some of our powder dry."
"What we learned in '08 and '09 was that having some dry powder, particularly as things start to normalize again, and if the macro outlook that we see is correct... then basically, we will have plenty of capital to sustain this."
If the market normalizes, that is.
---
Related Moves
December 17, 2020 – 3:02 AM
---
---
Mentioned in this article:
---
---
---
---