Keith Frasier: I was concerned when I was looking into the company. I didn't want to be the first.
Brooke's Note: The RIA business can advance toward racial diversity, but it'll require people who can carry a seeming contradiction in their minds. There is a need to be more deliberate in hiring African-Americans. There is also a need to hire based on merit. This article's quotations both from a white senior executive and his new vice president of recruiting, who is black, show that the paradox was easy for them to work within. Not every situation will come together as smoothly as this one did with economic and human interests aligning easily. But in a time like this, it is a good little story where a company named Integrated proved it is, in more ways than one.
When Keith Frasier began looking at Integrated Partner's website earlier this year and saw mostly white faces, it gave him pause. Was he ready to be the "first" black executive in a mostly white financial firm?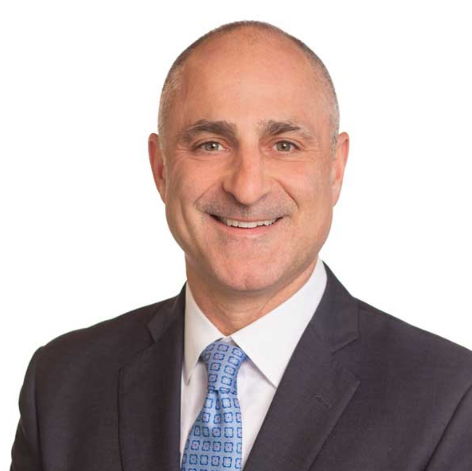 "I don't have a problem of making anyone uncomfortable for any period of a conversation when I've been uncomfortable for 20 years in corporate America," he says.
"The flash of a period of uncomfortability just gives someone a flash of what I've had to deal with. My hope is that flash becomes a spark, and that spark creates a fire, and the fire creates changes in the landscape just like a brushfire."
The conversations Frasier had with Rob Sandrew, senior vice president of business development and executives at Integrated Partners were candid and like no other job interview he'd ever had.
"There was a consistency and authenticity and sincerity about how they wanted to be as an organization…. Financially, I was in a position where I did not need to have this job, I wanted to have this job. The want was created because of the environment they've so easily and compellingly created."
Frasier was hired as vice president of advisor recruiting by the Waltham, Mass.-based LPL Financial office of supervisory jurisdiction (OSJ) with 150 advisors and $7.5 billion in AUA.
Sandrew says that he wasn't necessarily looking for a minority recruiter. "The financial services industry in my mind is a meritocracy. We wanted the best person for the job. Keith was that person. He checked all of the boxes."
"Keith really rose to the occasion. We certainly put him through a significant vetting process. Everyone we talked to said, 'this is your person.'"
Bigger push
Frasier's conversation with Sandrew was like no other he'd had in a business interview.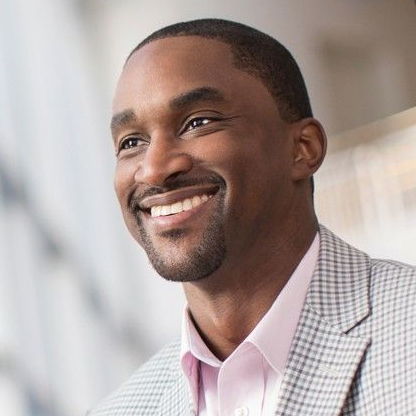 "Before we even talked about the role, we had an hour-long conversation. It was just us having an honestly candid conversation about the environment and where we find ourselves from a racial tension perspective," he recalls.
"We hung up the phone with both of us saying, 'We'll be friends whether I get this job or not.'"
He adds: "It was very easy to have open conversations that made this place more attractive even though they have a significant need to be more diverse."
While he's tasked with recruiting, and realizes he's in a unique role, he doesn't envision recruiting a large number of black advisors.
"I think there's a better way to impact our industry than just focusing on African-American advisors. I'm not going to exclude them. I'm going to talk to them. I look forward to talking to them."
But he points out that the bigger push needs to occur at the colleges and university level.
"I think change happens by getting Integrated to go after black universities and colleges to create pathways to educate young African Americans about financial advisory and help get them into the industry."
Frasier's unique background caught the attention of Integrated Partners.
The 49-year-old African-American grew up in a family of firsts.
Financial preparation
His dad Ralph K. Frasier and uncle LeRoy B. Frasier were among the first African-American undergraduates at the University of North Carolina, Chapel Hill in 1955. Frasier's dad was the first African-American counsel for Wachovia Bank and first African-American general counsel for Huntington Bancshares and affiliated companies.
Keith started as a minster working with the nationally known preacher and speaker Bishop Wellington Boone. He gained two valuable takeaways as a minister.
"You had to learn how to create a safe environment for people to talk about struggles, challenges and secrets. You had to be trustworthy and authentic. You also had to have really good listening skills," he says.
"You had to learn to create a safe environment and really good listening skills to understand what they said and what they meant."
Even though Frasier's father spoke a great deal about finances, he learned that many black families he helped as a minister needed additional assistance to get their finances in order, especially in terms of investment strategies.
"When I got into ministry, I saw the ministry, particularly the black ministry, lacked business acumen and the understanding of the importance of investing and the power of compounding in a practical sense," he says.
"It was that intersection of ill-preparedness. While better prepared than most, I knew there was a tremendous gap, and I didn't like it."
He realized he was helping people prepare spiritually, but it was all too apparent they still didn't have the financial preparation they needed.
Mostly white
He made the decision to join financial services and worked as a Merrill Lynch advisor from 2001 to 2003. He moved to Morgan Stanley as an advisor from 2003 to 2005 and then as a wholesaler from 2006 to 2011 with JP Morgan. He joined Allianz as a wholesaler in 2011 until this year.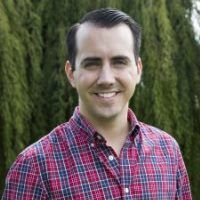 "I've been black my whole life. I've experienced the challenges of covering 11 states as a wholesaler and seeing 20 African Americans. I'm so accustomed to being alone and by myself," he says.
"But I'd not be a son of my father if I did not see it as a responsibility to make sure that both Integrated as a company and this industry change and change quickly."
The sad truth is most RIAs are still made up of mostly white executives. It became crystal clear earlier this summer when Patrick Ortman researched financial advisor websites.
As a father of a black son, Ortman was dismayed that many of the major RIAs still feature mostly white executives.
The 34-year-old head of Ortman Financial Planning in Bethesda, Md., has a solo-advisory practice with 75 clients and $18 million of managed assets. See: How an RIA's tweets pointed out the obvious--the lack of diversity in the mostly white RIA industry-- and opened the door to a dialogue on creating more minority opportunity
He says Frasier's two-decade history in financial services is powerful.
"It's telling that even someone at a senior level with years of experience in the industry sees the lack of diversity on a potential employer's website. It's probably even more glaring to a younger job candidate.
"It's great that people like Keith exist who jumped in when there aren't a lot of advisors that look like them. The ball has to start rolling from somewhere."
Farther to go
Frasier's new role is a step forward, says Keith Beverly, partner, and CIO of Washington D.C.-based GRID 202 Partners, a registered investment adviser. "That's great news. Definitely sounds like a move in the right direction."
"We've seen significant success," Sandrew says. "Wholesalers can do very well. The fact that he was an advisor beforehand is a home run. He rose to the occasion."
Integrated Partners recruited advisors who advised about $2 billion last year, and Sandrew is hoping that the firm can score similar results. But Sandrew acknowledges that Frasier has a challenge recruiting during COVID-19.
"This has been a very volatile time. We're very very disciplined," Sandrew says. "We've done a ton of virtual visits."
Frasier is also impressed with Integrated's thoughtful recruiting approach. "What I love is the consistent tenor and tone of what (Rob) says."
Frasier is looking forward to making bigger changes in the industry.
"You don't hire black people to recruit black advisors… you hire talented people for a job to be effective in that role.
"It just so happens this industry has been predominantly white men…. It's been the norm in America for far too long, and while we've made tremendous progress, we've got so much further to go."
---
Related Moves
October 5, 2018 – 7:40 PM
---
---
Mentioned in this article:
---
---
---
Keith L. Frasier
August 20, 2020 — 4:32 AM
I first want to thank Lisa for creating such a wonderful article from our hour long conversation. She clearly captured my thoughts and beliefs and conveyed them wonderfully to the advisor community. I look forward to having future conversations, whether it be to further this discussion, or around the industry as a whole. Rereading the article I thought that I would clarify and elaborate on some thoughts that were mentioned. It is often assumed that companies hire (or should hire) African Americans because they will target their own ethnic group and thus the organization will become more diverse. Due to our human tendencies, I believe people tend to pursue people that look like themselves and have similar experiences and reference points, however, the ability to do that in this industry is difficult to say the least. It is my intent to play a significant role in helping Integrated Partners in the area of diversity, not only from a broad based perspective, but also from an African American perspective. That said, as a recruiter, working for a planning organization, I would handicap myself if I made my efforts to improve diversity solely pursuing the African American community of advisors. Why you may ask? Because African Americans only make up 1.5% of the total number of CFP's in the United States according to a June 2018 Forbes article. That means there are only 1200 African American advisors who hold the CFP designation out of the 80,000 total CFP's. https://www.forbes.com/sites/nextavenue/2018/06/12/minority-financial-planners-nearly-nonexistent/ Therefore, the thought of impacting our firm and industry in the area of diversity solely through recruiting African Americans would be a mistake. I believe young African Americans have to be made aware of the multiple rewarding opportunities within the financial services industry. Out of the belief that a person cannot choose what he or she does not even know exists, I believe financial services companies have to partner with the best and brightest of students at Historically Black Colleges and Universities (HBCU's) in order to create the necessary exposure and training tracks so that more opportunities can be chosen. That can bring meaningful and lasting change. Lastly, I'd like to elaborate on my ministry experience. When I got into ministry, the fact that building wealth in the black community is different from building wealth in the broader community became glaringly obvious. Black families in general, for a number of reasons, have been unable and Ill-prepared to build generational wealth and pass that wealth onto succeeding generations. Much of the wealth accumulated was consumed by the creator of that wealth and there wasn't a sufficient quantity to pass onto future generations. Broadly speaking, Black families have not controlled capital. Their modest wealth, by in large, has come from their labor. Understanding the importance of investing and the power of compounding in a practical sense, simply wasn't present. How can we do better? We have to become exposed and educated to this industry and the rewards it has to offer. That will require companies to become committed partners with HBCU's until change is evident.