Melissa Kennedy: This pilot will ... ultimately deliver a more efficient business model that becomes the basis for the next generation of capital markets activity.
Brooke's Note: Vanguard Group is arguably the most vital financial force on Earth. But pride and brontosaurus size cometh before the fall. So we all wonder how long such a big company can keep it up -- especially in a business heavy on index investing where profit margins only seem to go down. One strategy is to get out of the low margin business and work toward higher ones -- like financial advice. It's started to. See: Ten months after it signaled it would, Vanguard Group unleashes its advice robot with analysts sure that 15 basis points and no-nonsense brand will net billions in no time. The other strategy is to get better and less expensive in your commodity business. Scale helps. But so does having enough extra cash flow to put toward large, uncertain projects like blockchain. Again, Vanguard seems to be showing that it has a front-foot strategy and a willingness to use partners -- something it exhibited by recently outsourcing a huge chunk of its 401(k) recordkeeping to Infosys.
The Vanguard Group completed a trial in June that may lead to blockchain distribution and collation in real-world securities within a year and lay the groundwork for a grander metamorphosis of operations in managing its $6 trillion plus in assets.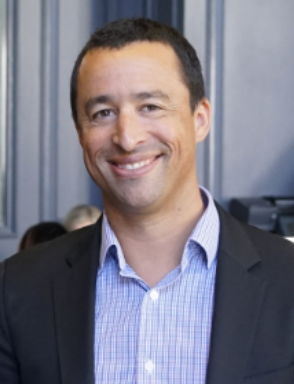 The Malvern, Pa., asset management giant could also soon green-light its first tradeable asset that exists devoid of paper, according to company spokeswoman, Melissa Kennedy, via email.
"The pilot provides the technical and operational foundation critical to supporting an asset issuance on a distributed ledger network [blockchain], which could take place within the next twelve months," she explains.
But Jay Biancamano, head of digital assets for State Street spoke for many in questioning the wisdom of putting so much in-house energy into a still theoretical new technology--without tangible near-term results.
"We're ... getting away from the notion that any proof of concept is successful irrespective of the outcome as the learning in itself is valuable," he told Forbes magazine. "It has to move the needle commercially."
Macro-implications
The macro-implications are the point of Vanguard's specific move, Kennedy says.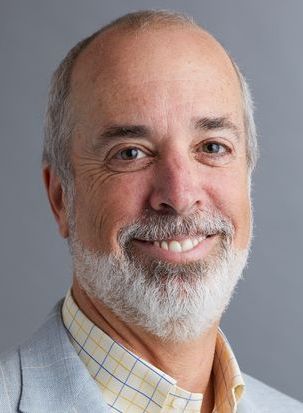 "Over time, this pilot will help drive beneficial change, reduce costs and exposure to errors, increase transparency and ultimately deliver a more efficient business model that becomes the basis for the next generation of capital markets activity," she explains.
Vanguard did not provide further details on what kind of digital security it intends to launch.
But for firms that rely on packaged products like ETFs and mutual funds, blockchain will be vital, says Lex Sokolin, global fintech co-head at New York City blockchain software company, ConsenSys, via email.
"Intermediary packaging will continue to be pressured over time with blockchain infrastructure, pooling of assets and direct holding … [and] this will eventually have a behavioral impact on traditional securities."
Indeed, Vanguard's embrace of Blockchain technology reflects a broad-based belief that legacy systems will be obsolete, says Mike Alfred, co-founder and CEO of Denver-based Digital Assets Data, via email.
"The entire capital markets technology stack is going to be overhauled in the coming decade. Every legacy financial services provider will have to upgrade to stay competitive," he says.
First of a kind
Vanguard's latest digital trial is the third iteration of its technology partnership with New York-based Symbiont.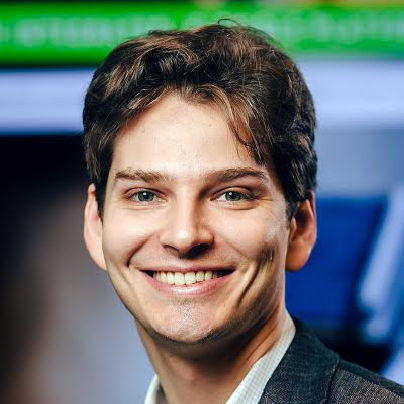 Most recently, the two firms tested how well blockchain could handle asset backed securities (ABS), an investment alternative to corporate debt held in the form of bonds or notes and collateralized by an asset pool that includes loans, leases, credit-card debt and royalties.
Using blockchain to manage such securities speeds up trading and data gathering and lowers management costs, according to Alfred.
An undisclosed "large" domestic ABS issuer, plus BNY Mellon, Citi and State Street also provided support to Vanguard's trial.
"By digitizing and streamlining the ABS issuance process, we will be able to increase the speed and transparency of transactions while reducing costs and minimizing exposure to risk, which ultimately leads to a more efficient business model for future generations of capital market activity," said Warren Pennington, principal and head of Vanguard's investment management fintech strategies group, in a release.
Now the question is whether what works in on the practice floor works in the big game, says Ric Edelman, via email. Edelman is the founder of the RIA Digital Assets Council and Edelman Financial Services, now Edelman Financial Engines.
"The benefits are clear," he says. "The question is whether the tech is ready for deployment on a massive scale -- and that will get answered soon."
Three in a row
Vanguard first paired up with Symbiont in Dec. 2017 to trial the use of blockchain to shift and store investment data. The asset manager now uses the process to speed up administration of $1.3 trillion of its index-linked funds. See: Vanguard Group makes $1.15-trillion AUM bet on blockchain technology that eliminates giant daily manual process.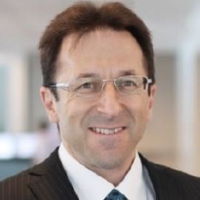 In Oct. 2019, Vanguard then announced a joint trial of a potential blockchain-underpinning for currency trading.
Since then, the asset manager has been working out the kinks, including how to handle swaps, futures trading and foreign exchange risk measurement, according to a Coindesk report.
Eventually, using blockchain, Vanguard wants to challenge firms like JPMorgan and Deutsche Bank in the foreign exchange business, according to Bloomberg.
"When procedures are highly reliant on manual intervention and disconnected operations, it makes the markets vulnerable to disruption from crises and even simple manual mistakes," says Pennington.
---
---
---
Brian Murphy
August 18, 2020 — 6:14 AM
Glad to see the investment management industry moving either in lock-step, or perhaps ahead, of the money center banks as "owning" the platforms will be key in keeping playing fields level from both sides perspectives. I agree - within a decade, blockchain technologies will be table-stakes for competing in a whole number of operational aspects of the money management industry. Surprised that firms like State Street haven't stepped into the fray...so far it seems to be only Vanguard and Fidelity (albeit in different implementations). These technologies have the potential to shift the landscape pretty dramatically in my view. Great to see.
@Moneyclip@
August 18, 2020 — 9:02 PM