Bill Crager: I don't think because we're in a COVID uncertain age, that we're seeing the growth that we saw over the last quarter.
Brooke's Note: Last winter, when Envestnet announced a big shuffle of leadership, one particular move stood out. Long-time Tamarac CEO Stuart DePina yielded the reins of its RIA software unit to Bill Crager. It seemed like no demotion for DePina because he took on a fancier role as head of Yodlee after long-time Yodlee CEO Anil Anora stepped aside. See: Jud Bergman remakes Envestnet into two units and Bill Crager and Stuart DePina will head them as Anil Arora exits Now perhaps the early results of those moves are becoming apparent. Crager already has a story to tell analysts about how Tamarac clients -- many of them RIAS with $1 billion-plus of AUM -- are buying other Envestnet products and services. RIABiz has always reported on Envestnet as an 'RIA' company, mostly because it helps a broad swath of broker-dealers up their fiduciary game toward an RIA model. And, yes, it's also, secondarily, because Tamarac sells RIAs a bundle of performance reporting, rebalancing and CRM products. Were RIAs to outsource a whole range of services to Envestnet, it could mark a shift for the company -- and maybe RIAs themselves.
Envestnet shares hit $85.10 today (Aug. 14), edging closer to its 52-week high, after enthused CEO Bill Crager reported sparkling earnings and success convincing Tamarac RIAs to add MoneyGuidePro to their existing bundles and -- better yet -- buy managed accounts in-house.
(The shares shifted course Monday Aug. 17 after the company announced pre-market opening that it would borrow $450 million. By noon the Envestnet shares traded at about $77.50. The release states the company may use the proceeds to deals. It paid about $500 million a year ago for MoneyGuidePro then made a smaller purchase of Schwab PortfolioCenter.)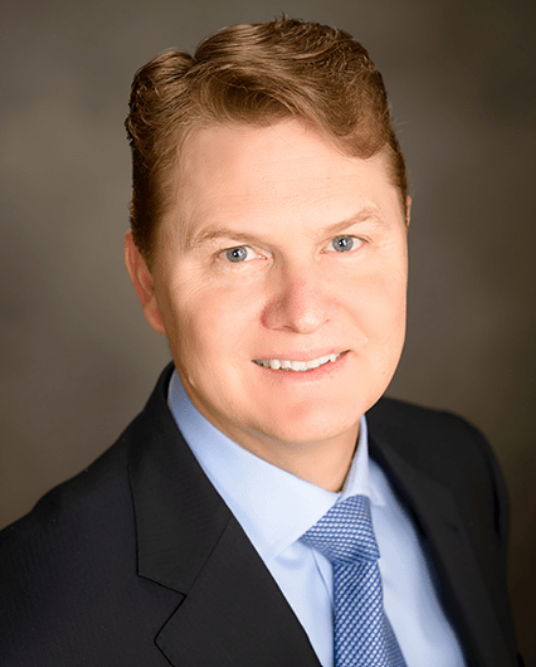 The Chicago outsourcer now has a market cap of $4.5 billion after adjusted earnings of 59 cents per share. Earnings beat the consensus prediction by 25.5% and increased by 28.3% from the same three months ended June 30 last year.
Crager contends that the mass exodus of people working from home during the COVID-19 pandemic is merely coincidental to the firm's earnings growth.
"I don't think because we're in a COVID uncertain age that we're seeing the growth that we saw over the last quarter. I think it's there because the solution is resonating in the marketplace," he explained.
"I think when we look at growth by channel, we are seeing the RIA channel gets enormous attention. We're growing really well there.
"We've made progress not only in signing new contracts from a technology standpoint, but we're beginning to cross-sell into that marketplace with MoneyGuide, with our financial planning and also with some of our fiduciary solutions into the RIA market."
"So that's a very promising sign in a faster-growing channel," he said.
Cracking the code
MoneyGuidePro had the best quarter in its history--both from a revenue and profitability standpoint -- in good part because it is already part of the Tamarac bundle, which previously just included rebalancing, performance reporting and CRM, Crager told RIABiz in an email query. See: A perfect storm of factors -- including 'code' and 'annuities' -- made Jud Bergman pay Bob Curtis $500 million for MoneyGuidePro, plus $30 million to keep the MGP crew around a few more years
"We're seeing a large uptick in the number of RIAs leveraging MoneyGuide solutions," Crager said on an August 6 call with analysts. "Sales to independent advisers, those who are not associated with a large broker-dealer or enterprise, were up 23% in the second quarter over last year."
Asked by RIABiz whether it's too soon to see MoneyGuidePro--acquired only a year ago for $500 million--as the fourth member of the Tamarac bundle, Crager replied: "Not too early."
Tamarac serves more than 1,000 RIA firms that collectively manage more than $1.2 trillion in assets. Investment advisors that use Tamarac software range in size from less than $10 million in assets to $10 billion and more.
Yet perhaps more striking is that Envestnet may be cracking the code and convincing RIAs to use its outsourced investing services.
"We're making progress selling managed account solutions to our Tamarac installed base of RIAs," Crager told the analysts.
"Several large firms, including a top-20 RIA, according to Barron's, are transitioning a meaningful amount of their managed account assets to our platform as they seek an operationally efficient way to migrate to model-traded UMAs," he said. See: Unseen factors drove the BAM, Loring Ward $50B merger; 18-month warming, light Focus Financial touch, led to reverse merger in spirit and birth, CEOs reveal in exclusive interviews
Courting risk
Envestnet may also be attracting more RIAs to managed accounts by its greater willingness to accept a higher level of unified managed account [UMA] risk, says Brad Pries, CEO of Sawtooth Solutions, a Minneapolis TAMP that manages about $13 billion.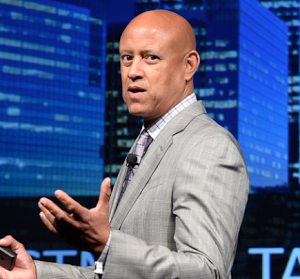 "You can allow the RIA the option to actually trade their own strategy separately from third-party managers, all inside of a UMA account," he says. "This is risky, but may get you a much larger wallet share of the RIA's book because of perceived 'control.'"
"Given the incredible volatility in March/April, with markets moving 10%+ in a single trade day, this is very dangerous," he says by email.
"Most RIA's are not experts in trading. Also, most RIA's tend to keep a small cash cushion in their accounts, say 1%."
"In March, if you tried to rebalance an account(s) during those highly volatile sessions, you run a serious risk of overbuying an account, simply because you don't have enough cash to cover a 10% move intra-day. This can lead to Reg T violations and trade errors," he adds.
"Now imagine that your are the managed account platform and a third-party manager makes a change, at the same time the RIA is logging in and creating buys/sells as well. Very messy."
Asked if Envestnet's uptick in RIA traction connects back in part to his taking oversight of Tamarac from long-time head Stuart DePina, Crager replied in the affirmative.
"You got it right," he said.
Broker-dealer gains
Although Crager is encouraged by RIA growth, he's careful to add that the growth in the bread-and-butter independent broker-dealer market is even better.
"We are seeing the RIA channel get enormous attention. We're growing really well there," he said on the analyst call. "But, in the independent broker-dealer channel, we're also finding a lot of growth."
"They, themselves, are kind of in a transitional phase where they're moving from more of a product mindset to more of a fee-based advice mindset. And we're the engine behind it. So, as they do that, our growth rate inside the broker-dealer [channel] is likely faster than the growth rate of [the RIA] channel."
But the desire of IBDs to foist risk off on outsourcers also needs to be managed, Pries says.
"We actually had a large BD last week demo our stuff and liked it. However, they wanted to let their reps trade inside of the UMA accounts we would be managing/trading," he says. "I walked away."
"Most of the industry is going back to a 'centralized' trading model, where a small group actually does the execution to control risk."
Additional gains
Envestnet saw other gains. Its tax and impact overlay solutions have grown 16% since December, and overlay accounts grew 19%. Impact portfolios also grew as investors sought to align their social and moral priorities with their investments.
"Advisers using these solutions are up 12% and impact portfolio accounts are up 18% since the end of just last year. Quantitative portfolios, our first direct indexing solution, also experienced higher usage, with 23% more advisers using these solutions in 33% more accounts also since the end of 2019," Crager said.
Envestnet shares have ranged between $45.53 and $92.51 over the past 52 weeks, hitting its high on Aug. 7 before backing off to close at $89.04.
---
---
Mentioned in this article:
MoneyGuidePro
Financial Planning Software
Top Executive: Bob Curtis
Envestnet | Tamarac
Portfolio Management System, CRM Software, Trading/Rebalancing
Top Executive: Stuart DePina
---
---
---
Evan Rapoport
August 15, 2020 — 3:13 PM
Brad highlights an issue with legacy TAMP/UMA technology that is not often talked about, the latent nature of their systems and trading and their lack of ability to keep up with today's fast moving markets. There is no reason that an advisor AND a third party asset manager shouldn't be able to trade in the same account in a fast moving market without issue, and that is exactly what they can do on SMArtX and with SMArtX UMA Technology. Our TAMP tech is the only tech available to provide real time trading, reconciliation, tax loss harvesting and reporting, all within true sleeves. Using old UMA/TAMP tech in a market that can move 10% in a day is like taking an old ship into a storm, you may get through, but it's going to be a pretty terrible ride. And I don't think these days are going to end here.
---