Clara Shih: It's about being able to connect with the CRM system of record.
Projecting market power, Clara Shih got Salesforce to supply her firm, Hearsay Systems, with a pile of cash and its trove of advisor data, but competitors say the deal reveals Hearsay's vulnerability as much as its strength.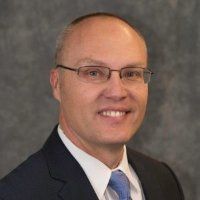 The CEO of the Silicon Valley, Calif., turnkey social media company accepted a July 29 capital infusion from the San Francisco CRM giant -- its first raise since Sequoia Capital bought a third stake in 2013.
Salesforce's equity stake and funding were not disclosed, although Hearsay chief operating officer Michael Boese says the funding is "powerful for strategic alignment and commitment." Salesforce Ventures, the CRM vendor's venture capital arm, provided the injection.
But the beauty of the deal is how the two firms complement each other.
Salesforce lacks the high-volume robo-communications that Hearsay is a market leader in providing, and Hearsay needs more data to make its robot act more human.
Salesforce can solve the problem thanks to its vast view of advisor workflows and investor behaviors.
"CRM and marketing go together like peaches and cream, and this deal was reflective of that," says John Rourke, CEO of New York-based WealthBox, a CRM vendor, via email. "It's a positive for everyone."
Tricky traction
But both Hearsay and Salesforce have found it harder to break into the RIA market, outside of larger firms like Mariner Wealth Advisors, a Hearsay client since 2016.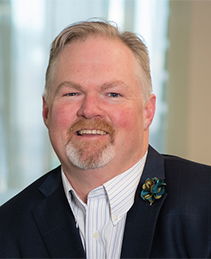 Boese acknowledges his firm has yet to gain real traction with RIAs.
An executive at one RIA CRM vendor, speaking anonymously, adds that when they asked staff about Hearsay, "the silence was deafening."
Moreover, few investor clients will praise their broker for getting better at sending "personalized" robo-messages to fill a void, according to a number of industry sources.
That's why this deal matters for Hearsay, says Gavin Spitzner, president of New York consultancy, Wealth Consulting Partners, via email.
"[Now Hearsay] can be hyper-personalized using data from [Salesforce's] CRM to avoid sounding like a robot."
Doubling demand
Moreover, by pairing up with Salesforce, Hearsay can turn that deafening RIA silence into shouts of applause.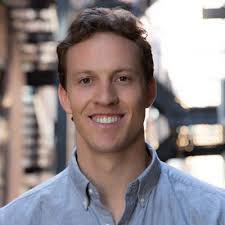 In fact, the pairing could convince RIAs to switch to Salesforce, says Christa Spencer, senior vice president for marketing and communications at Overland Park, Kan., RIA Mariner, via email.
"Right now [at Mariner] we don't use [Hearsay] in combination with Salesforce, but with the recent integration it's definitely something we're looking at."
"We do use Salesforce now -- we just don't use it with Hearsay. They don't speak to each other," she adds.
Hearsay and Salesforce's combined size means they will be tricky to beat too, adds Scott Smith, director for advice relationships at Boston consultancy Cerulli Associates, via email.
"They're both locked in as market leaders … [and] trying to create a bit of a moat around their respective castles."
Hearsay recently signed the business of what it describes as a "top five global brokerage firm and a top three independent". It did not disclose their names.
Demand for its software to be integrated with CRMs has also doubled in the last year, says Boese.
"We see this trend expanding, and that's the inspiration behind the deeper collaboration with Salesforce."
Paving the way
What critics fail to recognize, however, is that having the shiniest software is not an advisor's No. 1 priority, says Spencer.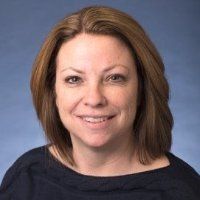 "Hearsay has done a good job of adding on services, and for some companies with a lot of advisors, it would be painful to switch to another provider," she explains.
"For us, we have comfort in knowing everything is being archived correctly, and that we have the compliance safeguards that we need."
Mariner manages $29.3 billion on behalf of its clients, as of June 30.
Even if Hearsay isn't the technology front-runner any more, its new CRM-content-pairing partnership sets a precedent that other firms now have to live up to, says Rourke.
"Salesforce can pave the way for this as they once did with web-based CRM."
Industry evolving
But what's peachy today can outmoded tomorrow, counters Brendan Kenalty, chief marketing officer of Toronto firm ReachStack, via email.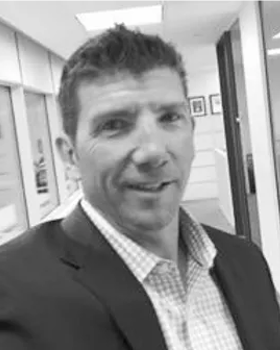 "In a nutshell, [the] industry is evolving around them."
Founded in 2019, ReachStack, a Hearsay rival, is an independent division of automated content firm itracMarketer, which specifically targets advisors.
"Without a major product and brand rethink," Hearsay, a first generation content compliance system, could be vulnerable to new competitors like ReachStack, says Kenalty.
Generation one firms need constant advisory oversight in creating, curating, and approving content -- a process that's now "table-stakes," he explains.
Successor systems have abandoned this semi-manual "DIY" process for one where advisors merely green-light content and press "send," the ReachStack executive continues.
Unbeatable combination
Kenalty's firm is one of the newer entrants to the content mill game, but Hearsay has a number of longer-standing competitors, including AdvisorStream, FMG Suite, which acquired Vestorly's direct to advisor software business, Broadridge, TwentyOverTen and GrapeVine6.
A large number of broker-dealers already use a combination of Hearsay and Salesforce's services, including Fidelity Investments, Morgan Stanley and Cambridge Investment Research.
Where CRM software makes it easier for advisors to manage relationships with a large client base, content mills like Hearsay are designed to provide timely communications that ensure clients continue to feel valued.
The bigger the firm, the more they benefit, Shih told Techcrunch.
"It's about being able to connect [data from Hearsay] with the CRM system of record, and then analyzing it across thousands, if not tens of thousands of advisors or bankers in a single company, to uncover best practices … [so] every advisor [can] behave … like the very best."
Boese says the best way for human interaction to stay human is to get humans involved.
"We have a different perspective … [using] data to feed triggers and prompt the right outreach … is a key driver in our strategy [with] Salesforce, but … [content] must be authentic and personal … [and] we help achieve genuine engagement between two human beings."
"We lead the industry," he adds.
Indeed, Hearsay's deal with Salesforce creates an unbeatable combination -- game, set, and match, says Tim Welsh, CEO of Larkspur, Calif., consultancy Nexus Strategy, via email.
"Big things emanate when you become the default operating system for communications at the size of Salesforce. Once they pick you, you win!"
A wise pairing
Some 170,000 advisors have access to Hearsay's software, and 119,000 advisors regularly use it -- roughly a third of the addressable market, according to Cerulli data.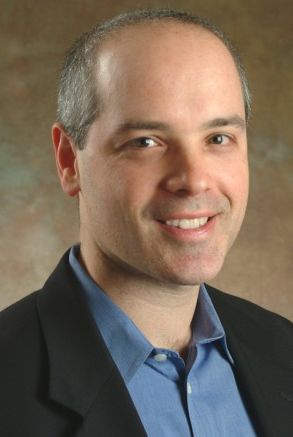 The latter number, a key metric of success, represents the adoption rate -- the number of advisors who use its software at least once a month, after their firms have paid for a license. Today this figure stands at 70%, according to the firm.
This makes Hearsay far-and-away the market-leader in providing content for advisors.
Whether Salesforce or Hearsay are the best of breed, they're wise to team up as market leaders in their respective fiefdoms, says Ralph Pahlmeyer, CEO of New York content-generation software vendor, Vestorly, via email. In late 2019, Vestorly pivoted to sell to other technology companies, instead of directly to financial advisors.
"Salesforce has been eyeing a deeper push into financial services but has often been misguided. Hearsay's experience with advisors will prove very valuable," Pahlmeyer explains.
"Hearsay has had its ups and downs as there is limitless competition in this space and very little differentiation ... [so] this seems to be a very smart move on their part, working with the undisputed market leader in CRM."
Salesforce did not respond to a request for comment.
Under pressure?
Founded in 2009, Hearsay has raised $51 million over three funding rounds. Its first was in 2011.
Its most recent external funding came in September 2013 in a $30 million Series C round led by Silicon Valley's Sequoia Capital.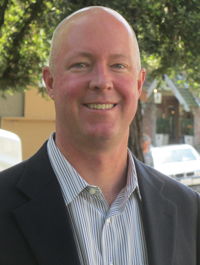 Other investors include the Silicon Valley venture-capital pair, New Enterprise Associates and Felicis Ventures, as well as Youtube co-founder Steve Chen.
Today, Hearsay employs in the region of 200 staff, according to the firm. Presuming average employee compensation of roughly $125,000, its annual expenditure on salaries alone is likely to exceed $25 million.
Given the 11-year-old firm has not tapped the VC market for years, it's reasonable to assume the firm turns a profit, but Boese says he is "not at liberty" to confirm this.
"Hearsay, like most successful SaaS companies, balances profitability and growth to drive customer success and adoption," he explains.
That may be, but its partnership with Salesforce could indicate a company under increasing pressure, says Kenalty.
"Hearsay has lost and is losing ton[s] of customers right now; they may need dollars or a strategic capability infusion to retain [customers] ... [and] add more value [to their] ROI."
"Hearsay's financial position is strong, we've not sought funding since 2013" counters Boese.
"Salesforce Ventures was proactive and independent from the partnership; our client retention rate this year is 97%. We've had a 300% increase in [annual] client engagement. We have more than 170,000 advisors and agents on our platform -- more than an other competitor."
Prelude to a sale
Since 2009, Salesforce Ventures has invested in over 400 companies, including DocuSign, Twilio and Zoom.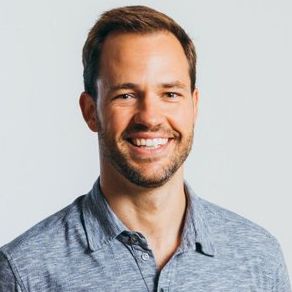 Now, its investment in Hearsay could indicate Sequoia et al. are ready to sell-up their VC stakes, says Smith.
"[This partnership] could be an initial step."
Where private-equity firms normally sell-up after between five and seven years, venture capital investments typically have a longer runway, in the region of ten years. Sequoia first took a stake in Hearsay in 2011.
Bryan Schreier, the partner at Sequoia Capital responsible for overseeing the venture capital giant's investment in Hearsay has yet to answer whether Sequoia would sell its stake in the firm.
There's certainly an argument for Salesforce to step-in, says Pahlmeyer.
"Marketing technology and CRM technology should go hand in hand -- they are inextricably linked. Smart technology buyers prioritize this."
---
Related Moves
February 6, 2021 – 2:39 AM
---
---
Mentioned in this article:
---
---
---