Bernie Clark reassured TD Ameritrade RIAs that management is down with with thinkorswim and iRebal, which many of them love.
Brooke's Note: Since TD Ameritrade bought Thinkorswim in 2009, RIABiz has spent little time writing about it. But apparently it still kicks butt -- so much so that Schwab isn't messing around. Lisa delves in on those dynamics and what its says about Veo. The news is not so good. Veo, it seems could get the deep six.
The Charles Schwab Corp. is pledging to keep TD Ameritrade's software royalty -- thinkorswim and iRebal. But the takeaway from some observers is TD Ameritrade's other systems, such as Veo One, may be scuttled.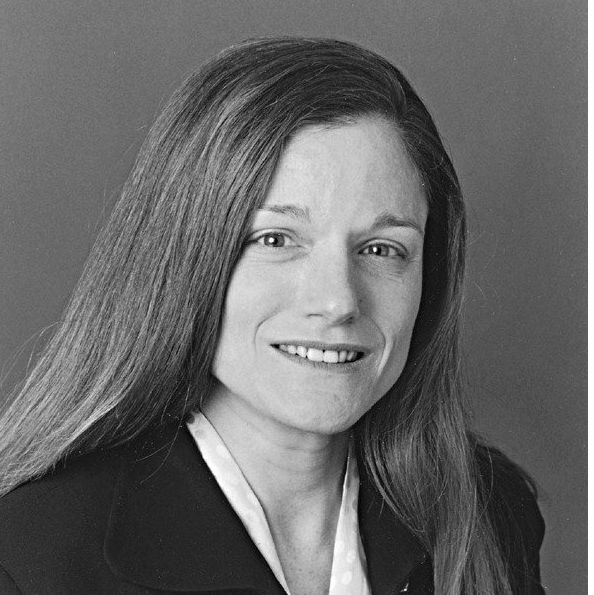 The San Francisco brokerage firm will continue to support the options trading unit, including Thinkpipes and the rebalancing software, following the TD Ameritrade acquisition, the company said in a release. See: TD Ameritrade will make iRebal software available free to all its RIA clients
The merger was announced last fall.
Schwab administers $4 trillion and TD Ameritrade has about $1.5 trillion, which includes assets from a combined 10,000 RIAs. See: Reported Schwab-TD merger is a 'blockbuster' combo that creates a 10,000-RIA, $2-trillion custody juggernaut and may signal long-expected industry shakeout.
Why Schwab was able to decide the matter so far in advance of the actual merger is both a software quality issue and a case of not threatening to tromp on Schwab systems fiefdoms.
"The short answer is that thinkorswim is clearly superior to what Schwab has. So, it totally makes sense to keep it. It has appeal for both the retail and the advisor sides of the business," says Joel Bruckenstein, Fort Lauderdale, Fla.-based founder of the T3 conferences.
(That said, on August 17, the trading site malfunctioned and investors posted furiously on downdetector.com.)
Kill your darlings
Capturing advisor sentiment, derivatives trader McCabe Hurley wrote in a blog post last fall that it made sense for Schwab to choose thinkorswim.
"With respect to thinkorswim, based on industry opinions of the platform and widespread adoption of social trading, thinkorswim could be used as a cornerstone product from which to grow other revenue sources," she wrote.
Schwab, however, has its strengths too, she added.
"Charles Schwab's platform is better known for its equity research - which can easily be folded into thinkorswim," she wrote in the blog.
An executive at Partnervest Financial Group LLC, a Santa Barbara, Calif., RIA noticed the superiority and uniqueness not long after TD acquired ThinkorSwim Group Inc. for cash and stock in a $606 million deal.
"We have a specialty in option trading and conservative covered calls," said Marcy Burton, managing director in 2011. "Our advisors have graying clients. They started reading articles about [the acquisition] and started expressing interest."
"Last year we moved $150 million to TD," says Burton. "If I had the choice to flip a switch, we would move it all."
Saving thinkorswim and iRebal didn't require killing its own system and forcing RIAs or investors to learn a new one, making the decision easier for Schwab.
There is no change for users of Schwab's StreetSmart Edge platforms, said Barry Metzger, senior vice president of trading services at Charles Schwab in a statement.
The TD Ameritrade system is head-and-shoulders above Schwab's for trading because it's more about constructing portfolios - something that RIAs especially valued during the March-April down swoop of markets, says Bruckenstein.
"The real value in this is the trading and hedging options. This is the best on the market," Bruckenstein says.
More compelling offer
Even though, thinkorswim is geared toward self-directed investors, Schwab has said it will adopt thinkpipes and iRebal for advisors.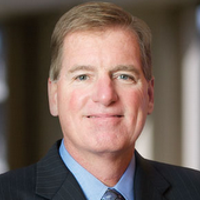 Schwab appeared to be aiming at RIAs given that Bernie Clark, executive vice president and head of Schwab Advisor Services, was a key voice in the release.
"The combination of our respective trading teams' experience and capabilities with the advanced trading technology of thinkpipes will create an even more compelling offer for advisors when integration is complete," said Clark in the statement.
Thinkorswim generates commission revenues from trades in a post-zero world.
For instance, TD Ameritrade charges a $6.95 commission for online trades of over-the-counter stocks. A $0.65 per-contract fee for options trades is also tacked on. See: CEO Tim Hockey says Schwab's zero-commission play was 'painful,' but helped TD Ameritrade focus on RIA channel and made it easier to find his successor
The decision to keep iRebal wasn't a huge surprise because Clark had hinted at this earlier this year.
iRebal is one of the industry's most popular rebalancing tools, Bruckenstein says. "That is another technology the advisors really value. I think advisors will be very happy to hear about iRebal."
TD Ameritrade purchased iRebal for an undisclosed price in 2006. See: Tamarac claims what was unthinkable two years ago -- that it is on the same playing field as iRebal for rebalancing software
No Veo?
Reading between the lines, some TD Ameritrade loyalists noticed that TD's Veo One went unmentioned in the release.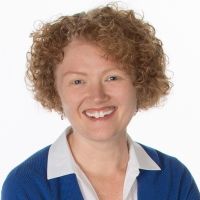 Veo One isn't quite ready for primetime compared to Veo, says TD Ameritrade advisor Jean Keener, principal of Keener Financial Planning in Keller, Tx. "They've improved the speed, but Veo is still faster. And, it's still harder to access some information in Veo One."
She still prefers Veo over Schwab's trading platform.
"When we demo'd Schwab's trading platform about a year ago, it seemed less appealing than either version of Veo. So, unless they've improved Schwab, I would be hoping for Veo One assuming they get it up to speed," she said.
But it seems unlikely Veo One will survive, Bruckenstein says. "Do I think that this is a trend and that much of TDA's technology will survive? Probably not."
In a February analysts call, Schwab executives confessed they have a Schwab-bias and hinted that Veo One could be expendable. See: Schwab execs all but dash RIA hopes for TD Ameritrade VEO One survival by pitting the open-API platform against expediency and an admitted pro-Schwab bias
"Additional technology solutions continue to be evaluated for consideration as part of the combined platform," the release stated.
But if it's a binary choice between TD and Schwab systems, Schwab's are vastly preferred, Joe Martinetto, senior executive vice president and chief operating officer told investors during the February call.
"We expect the Schwab systems to be the platforms of choice … [and] where there are differences, the resulting firm is going to be Schwab," he explained.
When asked about Veo One, Schwab spokesman Peter Greenley said no other announcements are forthcoming at this time.
Ultimately, however, one platform combining the best current technologies from both firms will be offered, he added.
---
---
Mentioned in this article:
---
---
---
---