Vanguard Group is a bricks, mortar and people company that just introduced a retail robo-advisor that lives on a server and may do a better job.
Brooke's Note: The two biggest robo-advisors, Schwab's and Betterment's, are similar in that they came to market as mostly automated, then slowly, arguably grudgingly, added humans to the mix at a slightly higher price. Vanguard has gone the opposite direction -- and now we'll see how that works out. It succeeded in achieving the fastest RIA growth in the history of the category by climbing to near $170 billion in AUM in just a few years, with advice given by people in call centers. Now it's introducing a down-market offer that costs half as much but has no people to help investors -- for now. It's a pure robo-advisor. How well it'll do remains to be seen but nobody doubts the numbingly no-frill offering will replicate some of the cannibalistic conversion of mutual fund accounts at Vanguard that its call-center unit succeeded at so well. The only question, then, is why it took so long? Maybe because of its ability to catch up so quickly.
Vanguard Group finally unleashed Digital Advisor into a surprisingly uncrowded and uncompetitive robo-advice market, doing what it does best -- being simplest, cheapest and least likely to bolt for greener pastures.
The $6.2-billion Malvern, Pa. investments giant -- after a 10-month wait from the original news -- enters the market selling automated, modern portfolio-theory-guided portfolios for a mere 15 basis points, and the implicit promise it'll lower prices over time. See: Vanguard's new CEO Tim Buckley hints the next move for his firm's RIA's 30-basis-point fee may be down, down, down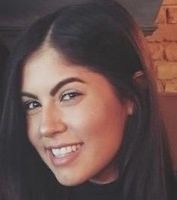 Vanguard's entry comes at a time when the big three of robo-advice -- Wealthfront, Betterment and Charles Schwab -- are adding chocolate swirl to their vanilla offerings.
VC-backed Wealthfront and Betterment are directing growth efforts toward banking. See: After Andy Rachleff explains Wealthfront's corrective to banking, Jon Stein told how Betterment is investing heavily in banking but mindful of 'frothiness'
San Francisco-based Schwab is morphing toward subscription fees and weaving in more human advice. See: Schwab hopes to blend into the subscription world of Netflix, Amazon and Apple by dumping asset-based fees and wooing millennials with Intelligent Portfolios for $30 a month
Schwab is also talking paychecks or what Orwell calls "decumulation." See: Schwab set to launch 'shoe-that-dropped' subscription retirement income robot that acts like a virtual annuity and produces 'predictable' paycheck "Very few solutions in the marketplace help you manage the spending of your money when you're in retirement," Schwab's Cynthia Loh, vice president of digital advice and innovation at Charles Schwab told Barron's. "We've automated the complicated process of generating that paycheck."
Yet, Vanguard's ace in the hole doesn't demand beating rivals. Its first advice product, Personal Advisor Services (VPAS), launched in 2015, today manages more than $167 billion, a feat largely achieved by upselling existing clients. See: Vanguard's white-hot 'hybrid' just added $4 billion in three months.
VPAS charges 30 basis points and uses 700 human advisors, mostly in Arizona to manage the accounts. The age of the average customer is 57.
"We were blown away" by the asset growth, Jon Cleborne, head of Vanguard Personal Advisor Services, told Barron's.
Modern tech experience
The question then is whether Vanguard's robo brings too little, too late -- and goes to the well -- of putting its own funds in a new wrapper -- once too often.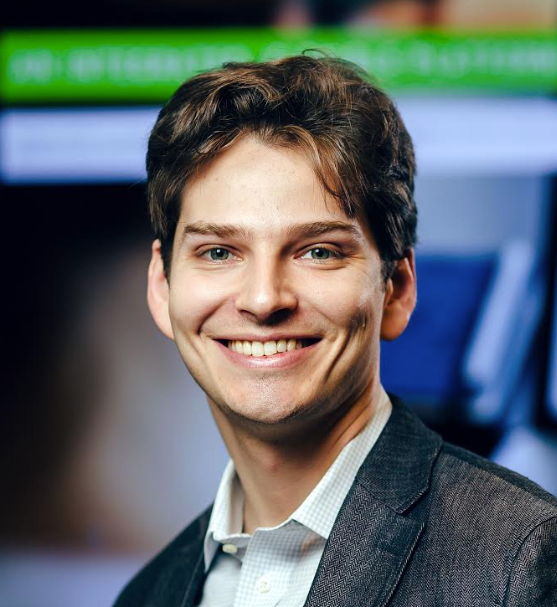 Expect Vanguard to convert tens of billions of dollars in unadvised AUM to its robo-advisor in short order, says Anders Jones, co-founder and CEO of Baltimore-based Facet Wealth, via email.
"Don't discount their ability to do that," he says. "In absolute Dollar terms, I'm sure they'll do just fine given the strength of their brand."
In fact, Lex Sokolin, a global co-head for financial technology at New York software firm ConsenSys, says via email Digital Advisor could rapidly become the market leader.
Setting the benchmark, Betterment manages $22 billion in client assets and Schwab Intelligent Portfolios manages $45.9 billion. See: With Schwab in Motif mode, Jon Stein tells Bloomberg Betterment's ETF view is shifting, talks 'revolution,' but declines through spokesman to confirm any imminent shift to direct indexing.
"I do see them reaching parity [with Schwab Intelligent Portfolios and Betterment]," he says, despite the product being 'fintech with no sizzle.'
"This is much more like eating your greens and staying healthy."
Vanguard has a significant advantage in its huge scale, which includes $1.8 trillion in managed retail assets and $1.5 trillion in managed retirement assets -- not to mention its ultra-cheap 15-basis-point* fee that undercuts competitors by about 50%.
Price matters
Vanguard wouldn't be launching a robo-solution if it didn't think it could gain ground, since VPAS already fills the hybrid-advice niche, says Michael Kitces, head of planning strategy at St. Louis-based Buckingham Wealth Partners and founder of the Bozeman, Mont.-based XY Planning Network, via email.
"Vanguard is seeing some interest for a non-human, pure-technology solution [that's why] they're launching in the first place."
Nor is Schwab's vaunted subscription model likely to appeal to everyone, meaning Vanguard could hit a bulls-eye with the younger investors it's targeting, Sokolin adds.
"This service is a scale game and a commodity ... [and Digital Advisor] is going to create pressure on the [traditional] 25-basis-points to 50-basis-points market."
The last wrinkle in the roll-out of Vanguard's Digital Advisor is its aim on the 401(k) market -- a page out of T. Rowe Price's playbook that worked well for the Baltimore provider. See: The genius of how T. Rowe Price's new robo extends its $165-billion automated advice franchise -- namely as a maker of target date funds Current users of Vanguard's workplace retirement services will benefit, says Kurtz.
"Vanguard is rolling out the service within select defined contribution plans on our full service record-keeping platform."
Vanguard may find itself with relatively green fields. Betterment is one of its few direct robo-retirement competitors.
Indeed, the 401(k) space could prove an excellent niche. Morningstar research shows that even when a plan participant spends more on a managed portfolio than they would on a traditional target-date-fund, they typically bring in 0.24% more in annual returns.
Schwab Intelligent Portfolios does not directly manage 401(k) assets, nor does Wealthfront or Fidelity Go. Betterment does. See: Betterment jumps headlong into the 401(k) business spurred by a conviction that even Vanguard Group is unfriendly to investors in this arena.
Disrupting disruptors
Robo-pioneers like Betterment and Palo Alto, Calif.-based Wealthfront disrupted the market by being cheaper than traditional advice and also more advanced.
Today, discussions of robo-strategy also include banking, ethical investing and direct indexing.
The irony is that Vanguard plans to disrupt these erstwhile disruptors by being reliably dull and cheaper. See: New class of robos lay siege to 'antiquated' target-date-funds (TDF) market; even defender of the 401(k) citadel, Vanguard, sees handwriting on the wall.
"The downside is there's no compelling innovation in the idea, which is now 12 or more years old; just execution at a global scale," says Sokolin.
"[Nevertheless] I'm really excited ... it brings us towards a natural conclusion for the entire robo-advisor effort, which was rooted in marrying low cost investing with modern portfolio theory -- making this easy, effortless, and essentially free."
Vanguard's zero-frills Digital Advisor is designed to lure younger investors aiming to build a nest-egg or a retirement fund. The minimum investment is $3,000 for general investment accounts and $5 for a 401(k) account.
VPAS, which charges a 30-basis-point fee, is aimed at those closer to retirement, reflected in its $50,000 minimum and its clients' average age of 57.
Market direction
The current top robos appear far from worried.
Straight off the bat, there are problems with Vanguard's Digital Advisor, namely its technology. It's unlikely to be up to snuff, and its portfolios will be stuffed with cheap proprietary funds, claims Betterment spokeswoman Danielle Schechtman, via email.
"It's yet another product ... that will prioritize [its] own funds, rather than identifying the best. It remains to be seen if [Vanguard] can ship a great, modern technology experience."
Vanguard Digital Advisor invests in a mix of the firm's Total Stock Market ETF, its Total International Stock Market ETF, its Total Bond Market Index ETF and its Total International Bond Index ETF, according to its prospectus.
These funds carry an expense ratio of 0.03%, 0.09%. 0.035%; and 0.09%, respectively.
Vanguard knows what it's doing, counters company spokesman Charles Kurtz, via email.
"While the Digital Advisor technology and experience are new, the underlying investment methodology is time-tested and proven, rooted in Vanguard's deep expertise and more than four decades of experience."
But the Malvern giant may also find its no-frills approach doesn't mesh with the market's direction, according to Schwab spokesman, Pete Greenley.
"Volatility and market uncertainty have increased the need for access to a professional for guidance," he says, via email.
Adding humans
Indeed, Schwab's robo-advisor is travelling in the opposite direction as Vanguard's. The RIA custodian and broker-dealer has slowly added more-and-more human engagement to the mix. Schwab launched Intelligent Portfolios as a "free'" service in 2015.
In 2019, Schwab launched a premium version of its robo with a one-time $300 financial planning fee and a monthly, $30 flat-fee subscription.
As a result, Schwab doesn't need to rely on cannibalizing its own asset base, Greenley continues.
"Q1 of 2020 was among our highest quarters, historically, across both Schwab Intelligent Portfolios and Schwab Intelligent Portfolios Premium in terms of new account opens, as well as a higher percentage of new-to-retail robo advice clients."
Vanguard insists, however, that clients will still be able to access services they may need, including financial planning from its inexpensive robo.
"Over the coming months, the service will introduce a range of planning tools," says Kurtz.
---
* Vanguard Digital Advisor's fee may rise to as much as 0.2% once all expenses are included, according to Vanguard's website.
---
---
Mentioned in this article:
---
---
---