Iraklis Kourtidis [in front of his boat office]: I felt they scratched the surface of what you can do with engineering [related to tax alpha].
Brooke's Note: Many of us have had a poem or book we felt we would like to write -- if only we had a big chunk of time to spend on it. Apparently, it happens to engineers, too, when they can see how software can accomplish a task by applying the right code to a matter they uniquely understand. That at least is how Iraklis Kourtidis came to spend four years writing software after his former boss pretty much told him if he liked his idea so much he should just do it himself. He did. That is what entrepreneurs are about. This Riskalyze deal seems like a great validation and a reminder of the broader objective. Aaron Klein's company has been directly involved in managing money and doing it in ways that are hard to match.
Riskalyze's robo-advisor just leapt "light years" ahead of competitors by purchasing software from a 46 year-old engineer who left Wealthfront in 2016 because he had a vision for next-level automation not shared by his boss.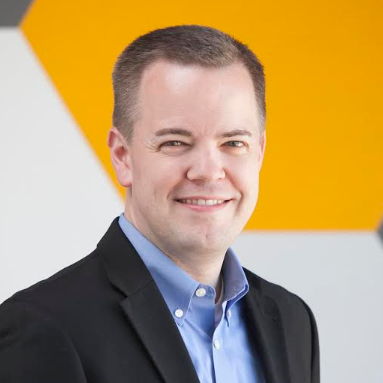 The Auburn, Calif., maker of risk-assessment software will now rebalance portfolios managed by its Autopilot product with software coded by Rowboat Advisors co-founder Iraklis Kourtidis.
"Yes, this is light years ahead of the rules-based tax handling that most rebalancing products or robo services provide," says Riskalyze CEO Aaron Klein, in an email.
For Menlo Park, Calif.-based Rowboat, the Riskalyze deal is its first customer -- and non-exclusive. The contract in its bootstrapped financial setting gives the company a big boost. Riskalyze is only purchasing a "subset" of the the firm's trading capabilities.
Rowboat has two other staff and a handful of backers but no venture capital money behind it. Kourtidis's biggest investment was his own time.
"I worked for zero salary for four years straight," he says. "Most people can't spend all this time [on a project like this.]"
New targets
One issue for robo-advisors is how to take an existing portfolio and convert it to the auto-manager's model-- something Rowboat helps solve.
"Advisors will be able to eliminate a very complex, hours-long spreadsheet process of figuring out how to transition a taxable account from legacy positions to their new target," Klein says.
Instead of rigid, rules-based rebalancing, Rowboat Advisors provides advisors with a trade list that details tax liabilities, according to the Rowboat release.
The leap gives Riskalyze a major selling point for a product already off to a good start.
"Autopilot is already used by hundreds of advisors to manage billions of dollars in assets, and we expect tax intelligence to accelerate it even further," Klein says. See: Riskalyze tromps onto Envestnet turf by signing $20-billion, 975-advisor account with its robo-manager
What draws advisors to Autopilot is its ability to engage in a largely automated manager-of-managers portfolio-management process. But the advisor can still assert themselves as chief investment officer (CIO).
Conflicting visions
The Harvard University graduate, computer science major, is a former hybrid engineer and floor trader at Goldman Sachs, part of what got him up to speed on a world of banking issues. In addition, he is a top-level engineer and somebody exposed to the whole world of Wealthfront's robo-advice startup.
Getting his technology installed in a promising automated investing platform was four years in the making. He left Wealthfront after the company declined to accept his vision for the software, he says.
The engineer had asked Wealthfront to put him in his own micro-R&D unit, a request that was turned down. His vision was so complex, it was hard to pitch in plain English, which became another issue, he adds.
"It's so far ahead of its time that it's hard to articulate. When you have people on top who really aren't investments people, it's hard to explain."
He left Wealthfront and "literally started Rowboat the same day" determined to fulfill what he believed was the original Wealthfront vision.
"I felt they scratched the surface of what you can do with engineering [related to tax alpha]," he says.
Kourtidis was the engineer who built the direct indexing capability for Wealthfront in 2013. See: Wealthfront throws engineering at its large-account 'problem'
He believed the company could have advanced much further on the arc by, for example, accounting for held-away assets in trades and managing for tax alpha.
Hitting risk targets
For Klein, it comes back to risk numbers, he says.
"Let's say the client's account is a Risk 85, and has a bunch of built-up stock positions over time, some with short-term capital gains, others with long-term capital gains, and others with losses," he says.
"Moving the client to their new Risk 55 target might have generated $100,000 in capital gains, but with [Rowboat software], we can allow the advisor to set a capital gains budget of say $10,000, and the technology will figure out exactly which mix of tax lots to sell to get the client as close as possible to their risk number target."
---
---
Mentioned in this article:
Riskalyze
Tech: Other
Top Executive: Aaron Klein
---
---
---
Brian Murphy
Great first win, Iraklis! Finally here is a product that solves a nagging problem for all investment advisors - not only in onboarding new accounts, but in continually bringing a personalized approach to every client at any risk level. This is how quantitative finance should be done - pick a problem worth addressing, assess the issue in detail (given the founder's richer understanding backed by years of real experience), take the time to build out (without raising outside capital) and cast it into the market for feedback. Here's to a bright future, guys - way to go!