News, Vision & Voice for the Advisory Community
Backed internally by CEO Abby Johnson, the Boston giant spent five years working in silence on its crypto subsidiary, Fidelity Digital Assets. In 2018, it launched. Now clients, like Kingdom Trust, with RIA assets, are validating Abby's gamble.
July 29, 2020 — 7:27 PM by Oisin Breen
Brooke's Note: Is an RIA failing in its fiduciary duty if it fails to include cryptocurrency in client accounts? This article does not address that issue. But putting  a story with Bitcoin, Fidelity asset custody and RIA assets on the RIABiz page hints that it's no longer as far-fetched a question as it was five years ago. Bitcoin's market cap, web security and performance as an asset are all on the steady rise and all that pious enthusiasm from its evangelists has not ebbed. The world is turning, with me turning to Nevin Freeman, who began building RIABiz from his Portland State University dorm room, as a source. He has a terrific feel for this topic as CEO of his own cryptocurrency. 
Fidelity Investments validated its brash move into cryptocurrency custody by landing a sub-custody deal with a $13 billion AUM custodian, but may soon face stiff competition after federal regulators gave the go ahead for mainstream banks to set up their own custody operations.
The Boston-based giant announced July 14 that Kingdom Trust -- itself an alternatives custodian -- will now make Fidelity its default holder of passwords on behalf of Bitcoin owners.
Cryptocurrency represents an undisclosed portion of Kingdom's holdings on behalf of an "extensive network of RIAs," family offices and individuals.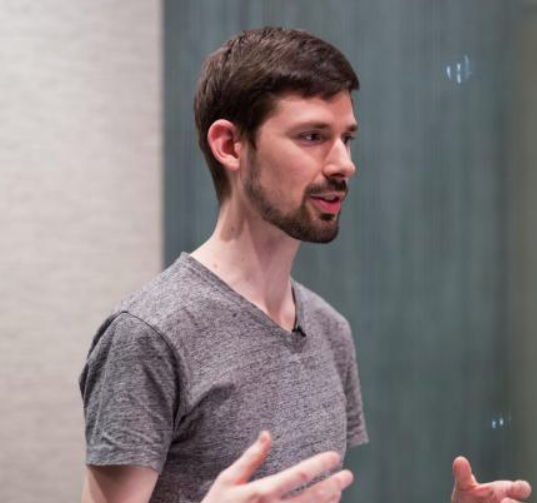 "For years it's been generally acceptable to look at digital assets as a fringe thing that you could afford to ignore," says Ryan Radloff, Kingdom CEO, via email. "That day has passed.There is no more room to ignore digital assets and still stay relevant."
Although Fidelity has gained one potential new target market for its B2B digital services -- banks -- the firm has no intention of taking crypto to its retail investors, at least not yet.
"We do not currently have plans to launch a digital asset product for our retail customers but continue to listen to the needs of our clients and their investment advisors," says Christine Sandler, head of sales and marketing for Fidelity Digital Assets, via email.
"We started with the fundamental offering of custody and execution services and will build on that," she adds.
Retail vs RIA
Fidelity's partnership with Kingdom is the first instance where owners of self-directed IRA accounts can avail of the firm's crypto services, where the retail market for crypto-trading has grown year-over-year.
Mom-and-Pop advisors have proven a harder nut to crack.
Getting RIAs to hold crypto-currencies in clients' retirement accounts has been challenging, Radloff admits.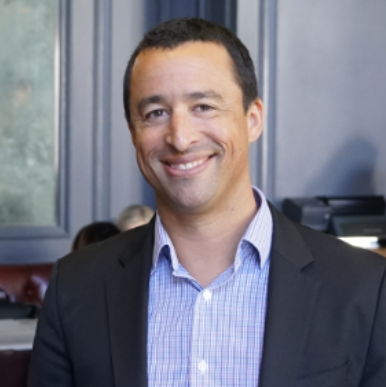 "[But] we're still early days in the conversation about Bitcoin and retirement accounts [and], after a decade in business, we have an extensive network of RIAs and interest is increasing rapidly."
On Jul. 28, Kingdom also announced a second new partner for its Choice IRA accounts. Saint Helier, Jersey.-based crypto investment manager CoinShares Capital Markets will now provide Kingdom with trading software and crypto-asset management.
The CoinShares deal also tools up Kingdom with the ability to pay-out interest yields on crypto assets under its custody, a move it hopes will attract retail investors.
Weirdo websites
Fidelity's early entry into cryptocurrency is important but not for obvious reasons, according to Nevin Freeman, CEO of Reserve.org, a cryptocurrency company based in Oakland, Calif.
"Technologically it's not that difficult," says Freeman who built the RIABiz website in 2009. See: Welcome to RIABiz on day one
"Doing it in a way that the passwords don't get stolen requires operational [competency], but Fidelity's presence in the market is exciting because you can now hold crypto in your brokerage account. You no longer have to go to a weirdo website."
Indeed, Fidelity's brand signifies competency with crypto, says Radloff
"Fidelity digital assets is arguably the best on the market based on our diligence."
The total market capitalization for Bitcoin stood at $185.6 billion as of July 28, up from $8.92 billion in 2013. Since Mar. 20, it spiked 44%, climbing from $105 billion.
The overall cryptocurrency market is worth $304 billion, as of July 27, making it $7 billion more valuable than JP Morgan Chase, as of July 28. Like Fidelity, JPMorgan provides banking and custody services for the crypto market.
Sub-custody deal
Deals like the Kingdom agreement also help create a positive feedback loop, like adding fertilizer to the top-soil.
"[They] ultimately support the maturation of the entire ecosystem … [and] we've seen significant progress in the infrastructure," says Sandler in a release.
Fidelity's agreement with Sioux Falls, S.D.-based Kingdom is a sub-custody deal only, and does not include trading software.
Kingdom's crypto clients can now opt to place the passwords, or keys to their digital assets in "cold storage," where Fidelity, with $8.1 trillion in administered assets, holds them offline.
This service will initially be offered to clients of Kingdom's May-launched Choice IRA accounts, which carry up to 20,000 asset types, according to the firm.
The rolling deal, for which Kingdom pays undisclosed custody fees to Fidelity, does not include a referral agreement.
Flipping the script
Kingdom's decision to go with Fidelity, rather than build its own service or use a crypto-centric vendor like Coinbase, adds another wrinkle by inverting the traditional outsourcing script, where a smaller vendor provides niche services to a giant.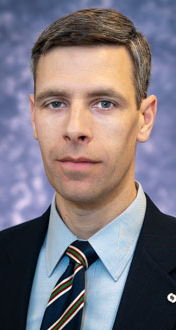 The early bird gets its pay off, says says Mike Alfred, co-founder and CEO of Denver, Colo.-based Digital Assets Data, whose business seeks to be the Morningstar-style researcher of crypto-currencies.
"Kingdom Trust probably correctly realized that they couldn't be competitive as the vertical has gotten much more crowded … [now they can] focus on the other parts of their business where they have an edge."
Fidelity launched its digital assets subsidiary in 2018 to give advisors, hedge funds and family offices the ability to trade and custody crypto-currencies like Bitcoin.
The firm's purported crypto-strength owes much to its desire to avoid repeating a mistake.
The RIA custodian and broker-dealer stood back for over a decade to see if ETFs had staying power. See: Schwab dismisses crypto currencies as 'speculative' and too insignificant for its RIA platform.
Fidelity declined to reveal the overall value of crypto-assets under its custody, but Sandler, who spent a year heading Coinbase's institutional sales division, says that her new employer is very pleased with its subsidiary's slow but steady growth.
"Reinventing a capital markets and payments infrastructure to support natively digital assets is a marathon, not a sprint," she explains, via email.
"We're extremely pleased with the evolution of our business and the many clients we have on-boarded ... and this year in particular, we've seen more interest than ever from potential clients."
Turbo boost
Fidelity also got a turbo boost on July 22 after the Office of the Comptroller of the Currency (OCC) said all nationally chartered US banks can now provide crypto-custody services.
The OCC's extension of a crypto-custody mandate to traditional banks makes it clear that the regulator is unconvinced by the security provisions in place at start-up crypto-custodians, according to  a public letter released by senior deputy comptroller and senior counsel Jonathan Gould.
The extensive background banks have in providing safekeeping for stock certificates stands them in -- perhaps -- better stead, Gould writes.
"The underlying keys to a unit of cryptocurrency are essentially irreplaceable [and] if lost, owners may lose access ... resulting in significant losses ... [but] banks may offer more secure storage services compared to existing options," he explains.
Like Sandler, Brian Brooks, the current acting comptroller of US currency is a Coinbase alumnus, and his reputation as a crypto-bull is strengthened by his move to involve more traditional banks in the custody of digital assets.
Brooks spent just under two years as the San Francisco custodian's chief legal officer.
His appointment has proven to be music to crypto-industry ears.
He has, for instance, proposed a national payments charter that would allow start-ups to sidestep state law for money transmission licenses.
The bad news for Fidelity is that the whole world of banks can now call themselves crypto-custodians, Alfred says.
"I know there is a growing demand for digital asset services from RIAs … [and] the tide is turning [so] there will be more competition from traditional banks," he explains, via email.
But Fidelity's crypto-subsidiary, Fidelity Digital Assets, welcomed the news. It swiftly tweeted its approval.
"We're here to help banks and other deposit-taking institutions hold digital assets," the tweet reads.
Top capabilities
Alongside Fidelity, the leading players in the crypto-custody market include San Francisco's Coinbase, Palo Alto, Calif.-based BitGo, New York's Gemini Trust Co. and newcomers like San Francisco's Anchorage and New York-based Curv.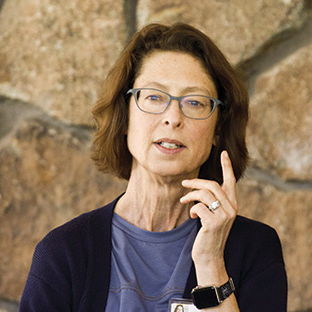 Of the big four US RIA custodians, TD Ameritrade facilitates Bitcoin futures trading, and has invested in the crypto-custodian ErisX -- a Fidelity partner.
Schwab clients can also trade select futures, and board member Chris Dodds also sits on Coinbase's board. Pershing owner, BNY Mellon is working with NYSE-owner, ICE on safe Bitcoin storage.
Gould also inadvertently made a case for Fidelity's ambition to be the sub-custody middleman to would-be banking competitors -- much like Fidelity National Financial already is for traditional assets.
Fidelity combines the big-brand security Gould lauds, with crypto capabilities analysts insist are top-notch. 
"The OCC recognizes that, as the financial markets become increasingly technological, there will likely be increasing need for banks and other service providers to leverage new technology and innovative ways to provide traditional services on behalf of customers," Gould writes.
The digital-only nature of crypto-assets makes them particularly vulnerable to hacking -- a problem cold storage solves -- and unlike many smaller players Fidelity can take on the liability for protecting these assets without putting its wider business at risk.
"No CFO has ever lost their job for choosing Fidelity," says Alfred.
Fidelity acquisition?
In Jan. 2018, Kingdom was nearly acquired by crypto-custodian BitGo, but the deal fell through in May of that year.
Then, in Aug. 2018, Kingdom sued BitGo and Bitcoin IRA for allegedly misappropriating trade secrets obtained during negotiations.
Asked if the Fidelity deal might indicate Kingdom was being tested as a retail crypto-arm for Fidelity, with a view to a future acquisition, Radloff declined to specifically address the question.
"We are focused on our business and can't speak to anyone else's motives," he said.
"[But] we have a lot of open opportunity in front of us [and] I expect to continue building that."
It's unlikely, says Alfred.
"It's possible but it doesn't seem like something that Fidelity needs to do."
---
Related Moves

McGraw was credited with steely leadership during the 2008-2009 financial crisis but also bridged the management revamp toward a big bet on what women can do better in the next decade.
---

The CEO suite hand-off in Jersey City pulls a trigger on a plan to bypass Fidelity's and eventually Schwab's custody units by luring disaffected RIAs.
---

Watchers of the Boston-based firm presume CEO Abby Johnson's play connects to revenue hits from 'zero' programs but also a strategic rethinking of how to unify the company silos and motivate managers with a more merit-based system
January 13, 2020 — 6:59 PM
---
---
---
Share your thoughts and opinions with the author or other readers.
Brian Patrick Murphy said:
July 30, 2020 — 6:03 PM
---
---