Microsoft CEO Satya Nadella's 2018 pledge to 'reimagine retirement planning' sparked hopes of transcending incumbent systems and products.
Brooke's Note: Increasingly, the advisor vendor business fits into two categories -- the best-of-breed crowd and the best-of-bundle companies. Neither is perfect, and both parties seem to need each other. But when Microsoft and BlackRock CEOs had a vaunted summit that had the leaders promising a "reimagined" retirement system that included new pipes and guaranteed income, there was a collective holding of breath. Maybe, we thought, this loose promise could lead to a whole new system where best of breed and best of bundle become one. That ain't happening it appears. The hope now is that maybe the pairing has produced a super tweak that will propel the industry by making decumulation as orderly as accumulation. Were that to take place as a killer app, American workers might find it less painful to put money aside -- knowing that the money will bolster retirement till death do they part.
The chief executives of BlackRock and Microsoft are falling short of a lofty promise to team up to 'reimagine' the American pension system and execute on it using the combined might of their respective uber-corporations -- at least if their recent reveal is any indication.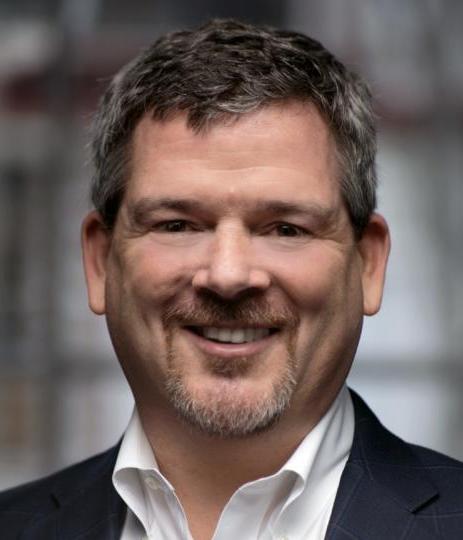 The $7.4 trillion AUM asset manager helmed by CEO Larry Fink will largely go it alone. Instead of a white sheet of paper, the project follows a decade old blueprint for stitching in some third-party annuity income to investment funds for use on third-party recordkeeping platforms.
Microsoft was not quoted in the release announcing the "ground-breaking solution" and declined to comment, beyond stating it "continues to work with BlackRock on the retirement platform."
Rather than a whole-cloth reboot, Microsoft's role in the pairing is that of cobbler stitching data from insurers, record-keepers and other third parties into one of BlackRock's 401(k) bundles.
Employers and employees can use it to create a never-run-dry pension then spend it down in an orderly fashion, according to the Retirement Income Journal (RJJ)
No advance
This data pooling will feed an annuities marketplace and educational, income projection and account management tools, according to ThinkAdvisor and the RJJ.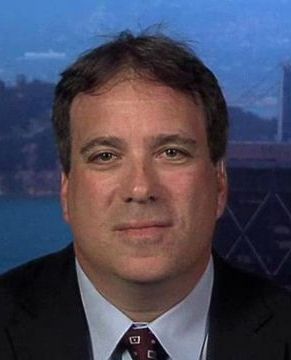 In other words, BlackRock will provide plan sponsors with target-date funds (TDFs), and insurers Equitable and Brighthouse Financial will provide annuities.
But this bundling doesn't advance the pension market, says David Lau, founder and CEO of Louisville, Ky. fee-based insurance distributor, DPL Financial Partners, via email.
"I'm not seeing anything particularly groundbreaking, nor any real traction, [but] perhaps some modernizing of old ideas."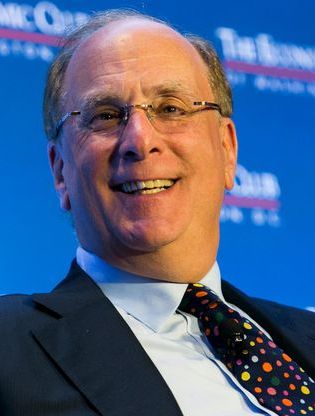 BlackRock's modernization helps Voya to be a pension company rather than merely serve as a vehicle of tax-free saving, said Jeff Cimini, head of retirement product at Voya, a recordkeeper for defined contribution plans, in a release.
"Our clients are looking for ways to solve the challenge of decumulation and deliver lifetime income to their employees in a simple and scalable way. We are excited to work with BlackRock as they bring this solution to market," he added.
It may be an advance, but it may not shine as brightly as its marquee brand espouses, says David Stone, CEO of Louisville, Ky., fee-based RIA insurance vendor RetireOne, via email.
"It's a big deal due to the partners bringing it to market, but … [it's] an old product with perhaps some added flexibility to accommodate integration [of annuities] into a TDF."
"There's [nothing] that couldn't be replicated by other TDF providers and insurers," he adds.
The wow factor
Much of the initial buzz around the Microsoft-BlackRock pairing arose after the Wall Street Journal (WSJ) reported in 2018 that Microsoft CEO Satya Nadella had a rare cross-silo summit with Fink.
Afterward, they seemed to emerge with a plan that would cut through rivers of red tape, disrupt incumbents with the flexibility of a 401(k) but with some of the guaranteed income of an old-line pension program.
"Millions of Americans are struggling to achieve their financial goals for retirement. Together with BlackRock, we will apply the power of the cloud and AI to introduce new solutions that address this important challenge and reimagine retirement planning," Nadella said, in a release.
At the time, Microsoft was busy closing a massive sale to BlackRock of its Azure cloud software services. See: With Brinker Capital its first big proof of concept, BlackRock moves Aladdin onto Microsoft's cloud.
This April, BlackRock announced it was moving its portfolio accounting software, Aladdin, lock-stock-and-barrel onto the 58 data-centers that make up Microsoft's cloud.
As a result, Aladdin can take on large new clients without the need for new brick-and-mortar facilities. Azure simplifies the process of connecting Aladdin with other software and data sources.
A grand vision
What Microsoft is apparently not doing is using its engulfing reach onto American desktops to pipe in retirement services and cutting out all the product and recordkeeping middlemen.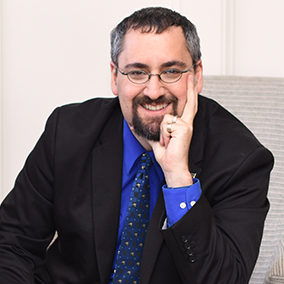 "This isn't just about ramping up plumbing, per se," Micheal Kitces, head of planning strategy at St. Louis-based Buckingham Wealth Partners, and founder of the XY Planning Network explained in a Jan. 2019 article.
"This is a wholesale shift to viewing technology as a distribution channel, which is an entirely new phenomenon."
Nardella fed such what-ifs by his "reimagine" remark. And BlackRock fueled the fire by vowing to "shape the technology plumbing ... handling workers' retirement money."
BlackRock let air out of the balloon in a June interview with Yahoo Finance. The programs will run through old 401(k) pipes, managed by record-keepers like Vanguard Group and Fidelity Investments, said BlackRock retirement group head Anne Ackerley.
"Right now [the new BlackRock bundle] has to be in your 401(k), and your employer has to offer it," Ackerley told Yahoo.
"We're working with initially large employers throughout the US to give them access to LifePath Paycheck, and over time we'll go to small employers."
Guaranteed income
BlackRock's tried before to marry annuities with its asset management.
In 2008, BlackRock partnered with MetLife and Barclays to create SponsorMatch, an attempt to provide guaranteed income that fizzled.
It let plan participants take their employers' 401(k) contributions as a lump sum or an annuity. See: Unfazed by its misfire, BlackRock is taking a second shot at the 401(k) market.
Brighthouse, one of BlackRock's new partners, was spun out of MetLife in 2017.
The asset manager declined to answer any RIABiz questions -- including how it plans to get incumbents to use its product bundle.
BlackRock, which currently manages $1.1 trillion in defined contribution (DC) retirement assets, is also in talks with New York record-keeper Voya Financial as one "potential" vendor, according to the RJJ.
Alongside its defined contribution assets, BlackRock also manages at least $2.6 trillion in defined benefit assets, according to its 10-K filings.
Baked in
BlackRock's new 401(k) product functions as a standard TDF, until a plan participant hits 55.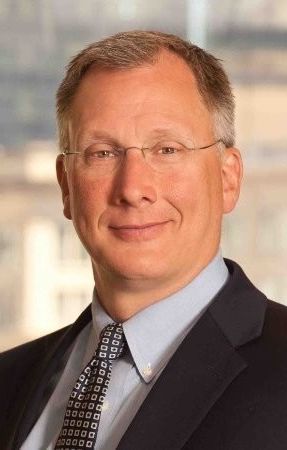 Thereafter, a "significant portion" of their fixed income holdings are moved into a securitized group of annuities. The remaining balance is held in a 50% equities, 50% fixed-income portfolio.
There are no commissions, loads, distribution fees,or surrender charges, according to the firm's website.
Clients have the option to annuitize part of their savings at various points from then on, without additional fees, Ackerley told Yahoo.
"There is a technology component ... [but] it's a target-date fund that embeds annuities contracts in it."
By packaging its retirement product as a TDF, which are qualified default investment alternatives, BlackRock can auto-enroll plan participants into attached products, like annuities.
Recent changes to the SECURE Act (2018) reduce the liabilities a plan sponsor can face if an annuities provider goes bankrupt, making their provision more attractive.
But it's a misnomer to say BlackRock's charging no fees, because the structure of the products carries the cost, says Lau.
"[They're] deferred-income annuities … spread products. The carrier invests cash into its balance sheet, earns an interest rate and pays out a lower rate. That spread is the cost."
"Fees are ... baked into the payout," adds Stone.
New York insurer TIAA also offers annuities as an option for some of its clients.
BlackRock is both asset manager and 3(38) fiduciary for the annuities it brands. A 3(38) fiduciary assumes discretion -- and some liability -- over the picks of investments and insurers.
---
Related Moves
---
August 10, 2021 – 11:46 PM
---
November 20, 2019 – 10:19 PM
---
---
Mentioned in this article:
RetireOne
Consulting Firm, Specialized Breakaway Service, Insurance
Top Executive: David Stone
---
---
---
Brian Murphy
Surprising? Not really. Looks like Nardelli was just doing his best dog and pony show to win business for Azure. Mission accomplished - time to move on. None of the incumbents really want to change things - same as it ever was.