Eduardo Repetto means to inculcate an all-hands-on-deck service mentality across Avantis that extends to the platinum-credentialed money managers. ​
Brooke's Note: How does a small, young company with modest revenues hire one top-tier talent after another from DFA and PIMCO? The no-duh answer is that it's able to convince the people who apply that it will grow to be the best place to build a career in the industry financially, intellectually and in quality of life. Avantis seems to be doing just that -- perhaps with the tailwind of a talent surplus because asset managers have shrinking payroll budgets as fee margins shrink and assets flow away from products. Avantis has the three big factors that prospective executives seek when evaluating an employer -- forward momentum, a good business plan and a charismatic leader. It also has a 'real' company standing -- namely American Century -- with reassuring scale, diversity, resources and management controls.
After only a year, Avantis Investors hired its 20th employee -- another PIMCO-and-University of Chicago manager -- and revealed to RIABiz it will begin to launch separately managed accounts by the end of 2020.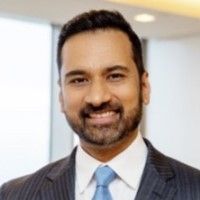 The Los Angeles startup unit of Kansas-based American Century, headed by Eduardo Repetto, added portfolio manager Hozef Arif who recently departed PIMCO.
Arif begins to establish a cross-town PIMCO mafia at Avantis.
He follows Mitchell Handa, who also joined the firm as a senior portfolio manager earlier this year. Handa got his masters degree in financial mathematics from University of Chicago. PIMCO is based in Newport Beach, Calif.
Each are bond managers whose hirings occur as Avantis prepares to launch three fixed-income strategies later this year.
These two additions, along with the hiring of Dylan Hurt and Daniel Lohman into client-service roles as senior relationship specialists, brings the total Avantis headcount to 20 across the investments and client service functions.
The company still plans more hires to fill its 16,000 square-foot space in LA's Little Tokyo that houses 60 desks.
The growth plans are being pushed by high advisor interest and inflows of assets that stood at $1.5 billion on June 30 but now have surpassed $1.6 billion, Repetto says.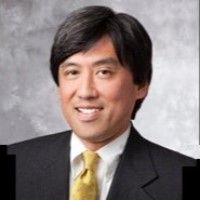 "We keep getting inflows."
The inflows at Avantis come as many asset managers --including Dimensional Fund Advisors -- see outflows.
But Avantis is on the verge of a new challenge -- having DFA directly challenge it in the ETF product category for the first time. See: Dimensional Fund Advisors finally launches ETFs, but as a 'defensive' measure as outflows mount, Morningstar says
Arif and Handa will help manage three soon-to-be-launched Avantis bond ETFs which will include short-term, medium-term and municipal bond holdings, respectively.
At PIMCO, the famed bond house once headed by Bill Gross, Arif was known for taking on the dynamic high-yield bond market, which Avantis may capitalize up at some point. Arif helped manage the $8 billion Pimco High Yield Fund.
"That's absolutely a possibility," says Repetto. "That's not in our plans today."
Mix of skills
He adds that getting tip-top tier talent to manage bonds is necessary because it demands skills that don't always sit side-by-side -- namely the quantitative chops for bond research, the street skills to trade bonds and the people skills to talk to clients.
The latter skill, Repetto says, prolonged his search as he sifted through people and resumes over the course of six months. The CEO wants to be sure to inculcate an all-hands-on-deck service mentality across Avantis that extends to the platinum-credentialed managers.
"We are a service company," he says about his insistence that managers come out of their ivory towers to talk to the RIAs who use the funds.
"You need a special talent and they have a special talent."
---
---
---