At Goldman Sachs, Emily Schlosser was 'head of change' for its global markets division.
Brooke's Note: The stars seem to be aligned at Pershing. The RIA business wants another big choice of custodian to step up not named Schwab or Fidelity. Pershing, it seems, is primed for that role. It has both a refreshed mission to tackle the whole RIA market and a new leader in Ben Harrison, a solid CEO in Jim Crowley -- and now a spark: the hire of Emily Schlosser. She has all the makings of a young rising executive with a great curricula vitae -- fresh off Goldman Sachs -- but also with technical and quantitative bonafides. She can get stuff done. But what happens if she gets told -- as departing Pershing execs have lamented before -- that she is not understanding how Pershing does things? Her retort may carry weight up the BNY Mellon chain: "This was how we did it at Goldman Sachs."
Pershing just made its biggest outside hire since 2016 in time for what may its biggest year to date as TD Ameritrade comes under the Charles Schwab Corp. umbrella.
The Jersey City, N.J., clearing and custody company hired Emily Schlosser away from Goldman Sachs to take Lori Hardwick's old role, indirectly, as chief operating officer. Hardwick vacated the position in 2017. See: Lori Hardwick resigns from COO job at Pershing in 'completely unexpected' move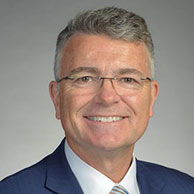 Since then, current Pershing CEO Jim Crowley filled the spot both on an interim and full-time basis as a search was conducted to find a person of Hardwick's caliber -- and freshness of perspective -- to fill the job permanently.
"Client experience is a critical driver of today's business decisions, and we believe this will continue for the foreseeable future," Crowley said in a release.
Pershing is about seven weeks past the hand-off from Mark Tibergien to Ben Harrison as head of Pershing Advisor Solutions.
What Harrison promises is to execute a broad growth mandate, taking RIAs of most sizes and sophistication. See: Mark Tibergien sets up Ben Harrison to challenge Schwabitrade with a $150 million cut to Pershing's minimum and millions more to develop Veo-busting technology
But for Pershing to meet the challenge requires a ringer like Schlosser to execute the strategy -- something one consultant marveled at.
"Imagine if she is allowed to 'do' to challenge, to grow, to think very differently, filtering through her experience at GS?" the person says. "This is what drives transformation, not doing more of the same but allowing ourselves to push beyond the tired and thread-bare thin old playbooks."
Crowley sees a clear role for Schlosser. An industry observer says his pairing with Schlosser makes sense given his historical presence as a client relations liaison.
"With her proven track record of driving major corporate transformations across financial services, experience structuring complex change programs and success creating best-in-class client onboarding solutions, Emily will be integral in our efforts to continually elevate the advisor and investor experience," Crowley says in a release.
It's a great move, says Cecile V. Munoz. president of U.S. Executive Search & Consulting in Los Angeles.
"Jim Crowley is demonstrating a critical aspect of his leadership hiring an accomplished, successful woman leader to a key role charged with setting forth Pershing's strategic direction. She brings robust education, expertise and experience as well as diversity. This is the power a firm can unlock with D&I."

Schlosser was not quoted in the press release.
Fulfilling a mission
Onboarding is an area where Pershing's technology seems to trail competitors, but the company knows where it can go, according to Joel Bruckenstein, producer of the T3 conference series.
"Last year at the Pershing Insite conference, they showed me their plans for this. It was beyond what others were doing," he says. "Their current one, unless it has been updated in the past nine months, was somewhat behind what the others have."
Pershing declined to be interviewed for this article.
Whether Schlosser fulfills her mission may depend on Crowley's mindset, says one industry observer who asked not to be named.
Almost by definition, the changes will clash with the conservative Pershing Way that he and other executives have lived by for decades.
Many people presume that those inherent cultural conflicts may have led to Lisa Dolly's departure not long after Pershing promoted her to CEO. See: What to make of Pershing CEO Lisa Dolly's surprise exit and the sped-up entry of 35-year Pershing veteran Jim Crowley
Head of change
Schlosser was COO of corporate services at E*Trade, overseeing client service, participant engagement, technology, marketing, operations, risk, finance and human resources. See: James Gorman delivers chilling remarks to E*Trade RIAs after doing no-money-down deal for the zero-commission discount broker
Many analysts noted that Morgan Stanley bought E*Trade largely for its corporate service unit -- a hidden gem that services executive compensation at S&P 500 companies.
At Goldman Sachs, Schlosser was "head of change" for its global markets division. She led the overhaul of the institutional client experience and built scale.
Schlosser also had a five-year stint at AT Kearney as a management consultant.
Schlosser's Pershing ascent happens at the seminal moment of Charles Schwab & Co.'s readiness to consume TD Ameritrade. Odds spike to 100% Schwab and TD Ameritrade close merger, cinch added $9 billion in synergies, Morningstar analyst says, after DOJ dismisses anti-trust concerns and Schwab shareholders vote 'yes' hours later
Pershing will automatically leap into the number three spot for RIA custody -- behind only Schwab and Fidelity Investments.
---
---
---