News, Vision & Voice for the Advisory Community
The Chicago outsourcer has a massive, partially disconnected arsenal of products that CEO Bill Crager is rationalizing into 'wellness' with yet another new unit.
July 23, 2020 — 1:42 AM by Brooke Southall
Brooke's Note: Dani Fava is known in the industry for bringing good vibes and good vision to the RIA business in equal measure. That said, she seems well-suited for her new role at Envestnet where each of her strengths can have maximum impact. The Chicago outsourcer is loaded to the gills with possibilities by having so much under one roof -- not least MoneyGuidePro and Yodlee. But creating a killer bundle out of so many killer pieces is asking plenty. You have to see investors, capabilities and advisors in the mind's eye and get along with them or their proxies. It's a cool challenge for Fava, and she may be the first of many TD Ameritrade execs who seize a new destiny as Schwab edges closer to buying the company and axing people in redundant roles.
After 20 years rolling up and starting up companies, Envestnet has created a unit to cross-pollinate them and has hired Dani Fava to brainstorm and prioritize the right connections in a new high-profile role. 
Fava will become head of strategic development and will report to Rich Aneser, who also came aboard in the first quarter of this year. His title is group head of strategy at Envestnet, and he reports directly to CEO Bill Crager.
The hires go to the heart of what Envestnet strives to do in its competitive realm -- create warm and fuzzy "financial wellness" -- by finding ways to meld financial servicing capabilities typically found at discrete firms and bundle them synergistically.
Seeking 'wellness'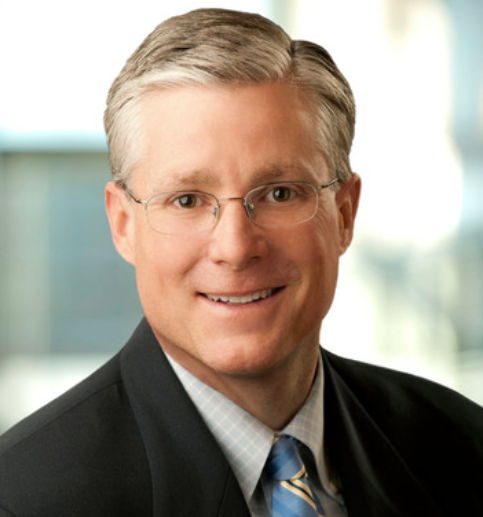 "Cutting-edge technology and strategic partnerships make it possible for Envestnet to grow and implement its vision to make financial wellness a reality for more people," Fava said in the release.
Reassuring to Envestnet is that Fava's newfangled, hard to-describe role should be familiar enough to her.  She previously served for four years as director of institutional innovation at TD Ameritrade Institutional. She only left earlier this week. She is about 41.
Envestnet nabbed the TD Ameritrade star as TD nears its end as an autonomous firm through its merger with Charles Schwab Corp. See: Odds spike to 100% Schwab and TD Ameritrade close merger, cinch added $9 billion in synergies, Morningstar analyst says, after DOJ dismisses anti-trust concerns and Schwab shareholders vote 'yes' hours later
Plus, she knows Envestnet as an ex-client.
"I have been able to get to know Envestnet's unified technology platform through our deep integrations over the years," Fava added in the release.
Guiding MoneyGuidePro
The Chicago-based outsourcer recently acquired MoneyGuidePro to add to Tamarac, Yodlee and Envestnet proper. See: It took years to woo Bob Curtis to sell MoneyGuidePro but what Envestnet gets for its patience seem plenty worth it -- for both
In addition Envestnet is opening marketplaces left and right, including for insurance and loans. Recently, it even created a marketplace with Dynasty Financial Partners for ad hoc products and services for big RIAs.
"I look forward to working with the other members of the Envestnet team to make sure our entire organization remains at the forefront of innovation."  
Fava managed the launch of the iRebal portfolio rebalancing solution onto the Veo platform and TD's model market center.
She was also responsible for rolling out TD Ameritrade's voice-first capabilities, namely conversational AI for communicating with advisors.
Prior to joining TD Ameritrade in 2012, Fava was a senior product manager and strategist at Fiserv (now Tegra118), a provider of financial technology solutions to banks, credit unions, securities processing organizations and insurance companies. 
"Ms. Fava will work closely with business, product, and client-facing teams to identify, analyze, and prioritize transformative opportunities to expand and deliver on Envestnet's strategic roadmap," the release states.
---
---
Mentioned in this article:
MoneyGuidePro
Financial Planning Software
Top Executive: Bob Curtis
Envestnet | Tamarac
Portfolio Management System, CRM Software, Trading/Rebalancing
Top Executive: Stuart DePina
---
---
Share your thoughts and opinions with the author or other readers.
---