News, Vision & Voice for the Advisory Community
The New York robo's CEO pulls no punches in a Q&A about the impersonal nature of exchange traded funds, but observers say Charles Schwab & Co. may have forced his hand toward an accelerated direct indexing timetable.
July 21, 2020 — 11:16 PM by Oisin Breen
Brooke's Note: It seems we are about to witness something fascinating, namely, how well Betterment -- biggest of the free-standing robos -- can do what startup companies generally don't have to do -- play catch-up on an established vision. In this case, that vision revolves around direct indexing, where [the thinking goes] cons outweighed pros until the past year, when commissions went to zero and social consciences unexpectedly blossomed. Many question how it will play out in this horse race, with Schwab's Walt Bettinger running with a direct-indexing bit in his mouth. The engineer who built Wealthfront's direct indexing, Iraklis Kourtidis, provides answers about practical issues. And Josh Levin plays a perfect foil to his optimism.
With Walter Bettinger breathing down his neck, Jon Stein signaled that Betterment may phase out ETFs, launch direct indexing and embrace a "revolution."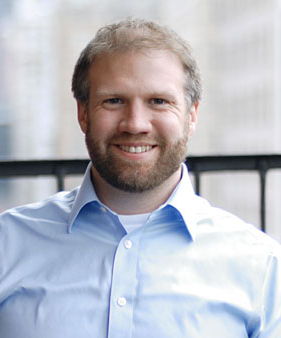 The Schwab CEO again told Wall Street analysts today (July 21) that his San Francisco firm's Motif acquisition may be a pivot to the "incredibly scalable" direct-indexing mode of investing on behalf of both RIAs and retail investors.
Stein, the CEO of the New York robo-advisor, told Bloomberg last week in an otherwise soft Q&A that ETFs will give way to buying and holding the stocks underlying an index -- namely separately managed accounts or direct indexing.
"There's another revolution coming," he says in the July 14 article.
That revolt is sparked, in large part, by Bettinger, who is set to not only put direct indexing front-and-center at Schwab but to apply it across a rapidly enlarging kingdom that includes USAA, TD Ameritrade and its own investing base, RIAs included. See: Odds spike to 100% Schwab and TD Ameritrade close merger, cinch added $9 billion in synergies, Morningstar analyst says, after DOJ dismisses anti-trust concerns and Schwab shareholders vote 'yes' hours later
"[It] has appeal ... both on the retail side and the advisory side. The opportunity to not only get tax-loss harvesting, [but] unique customization in an incredibly scalable way at a low cost ... [will] result in a direct-indexing offer that will have an impact in the marketplace ... [and] play an important role to help us diversify," he said on today's call (July 21).
Schwab's mega-play is a huge test for Stein who founded Betterment in 2008, says Joshua Levin, co-founder of direct-indexing ESG vendor, OpenInvest, via email.
"Betterment finds itself in this never-ending race and is increasingly playing catch-up." 
Critical flaws
Betterment initially declined to respond to two separate requests for comment, but its spokesman, Joe Ziemer, sent an emailed response today (July 21) with a far less sanguine take on direct indexing than his boss.
"We don't currently offer it, but it is something we have looked at a few different times," he wrote. "In many scenarios, DI is not a clear benefit to customers as costs continue to race to zero on ETFs."
The Ziemer statement largely echoes Betterment's doubting tone from comments made in 2017 by Dan Egan, the firm's director of behavioral finance and investments.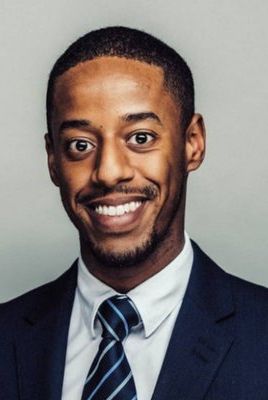 Egan told InvestmentNews that direct indexing was flawed in critical ways. 
"For most people, the value of aggressive tax-loss harvesting isn't that great," Egan said, pointing out the efforts were for naught in Roth IRAs and 401(k)s. See: Betterment jumps headlong into the 401(k) business spurred by a conviction that even Vanguard Group is unfriendly to investors in this arena
"From a financial planning and investment management point of view, giving something that adds tax alpha across both of them was far more powerful. That's the issue with direct indexing – it's limited to taxable accounts."
Larger bid-ask spreads, higher tracking errors and the potential for conflicts-of-interest are also drawbacks to consider, he added.
"Something I would be suspicious of -- if an adviser doing something like this is compensated for order flow," Egan told IN.
Fast forward to 2020 and Stein stated that increasing demands for personalization trend away from ETFs.
"Building truly personalized portfolios with specific stocks for specific clients that still track an index -- that's clearly where things are trending."
That said, ETFs would presumably survive for certain uses, Ziemer adds.
"In the event we do eventually offer direct indexing, it is likely we would continue to use ETF's in many scenarios."
More personalization
As well as being more tax efficient, direct-indexing allows investors to opt-in or out of owning particular stocks, based on strategic or ethical considerations -- an increasingly important factor, Stein acknowledges.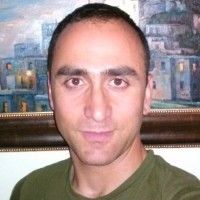 "We're hearing more and more calls for socially responsible investing, women-led investing, black-led investing [and] leaning into that, today we can do so much more personalization."
Stein can't help but notice Schwab's unrelenting advance both by zeroing out commissions and by pressing into direct indexing and its handmaiden, customized indexes that omit shares in companies ethically offensive to the investor. See: Charles 'Chuck' Schwab paints bull's eye on custody rivals in zero-sum showdown.
On Oct. 1, 2019, Schwab slashed trading commissions to zero, prompting competitors to follow suit, and immediately removing the major obstacle to direct-indexing.
Schwab also already has the largest robo-advisor, Intelligent Portfolios, with $45.9 billion under its management, and it bought direct-indexing capabilities in May. See: Schwab buys Motif.
"We've been committed to innovating on behalf of individual investors and the professionals that serve them for a long time and the steps we've taken in the last year or so reflect that ongoing commitment," says Schwab spokesperson Mayura Hooper, via email.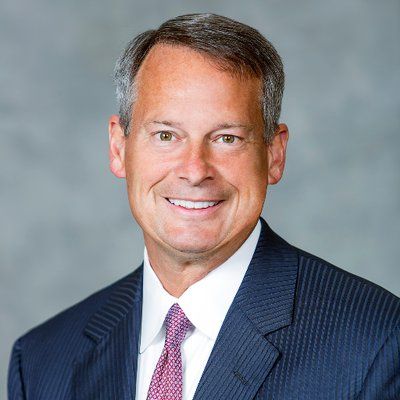 Currently Betterment, the second largest robo-advisor with $22 billion in client assets -- mostly ETFs -- under its management constructs its portfolios from a mix of Vanguard, PowerShares, Schwab, iShares, JPMorgan, SPDR, Russell and Nuveen ETFs.
Schwab's breadth gives it an excellent hand with which to compete, adds Lex Sokolin, a global co-head for financial technology at New York-based software firm ConsenSys, via email.
"Schwab has a powerful position between asset management, brokerage, and [the] consumer ... [so] the incorporation of direct-indexing definitely gives it a competitive vector."
Key hires
But Betterment is challenged in effecting a conversion to direct indexing, Levin says.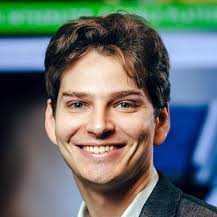 "Clients have legitimate, subjective views on society, the environment and politics," he says. "Incorporating that effectively and dynamically would require a massive overhaul [for Betterment]."
That said, Betterment could take it on, with some key hires, counters Iraklis Kourtidis, CEO of Rowboat Advisors, who coded the first fully automated robo direct-indexing software for Wealthfront in 2013. See: Oisín's Bits: Wealthfront drops old mission statement, declares war on institutions and emphasizes banking future.
"Betterment should definitely have the capability to do this at scale," he says. 
"For just building [ESG direct-indexing capabilities] Betterment should be able to do it in three to six months ... the difficulty is mostly getting the ESG data into the system ... [but tax-loss harvesting] is more complicated. At best [it would take] six months, but more likely 12."
Managerial courage
It's still a paradigm shift -- at least in software terms, says Levin.
"They have built a business based on one-size-fits-all [approach] ... [and] depending how deeply Betterment implements [it], deploying custom direct indexing is a significant technical departure. "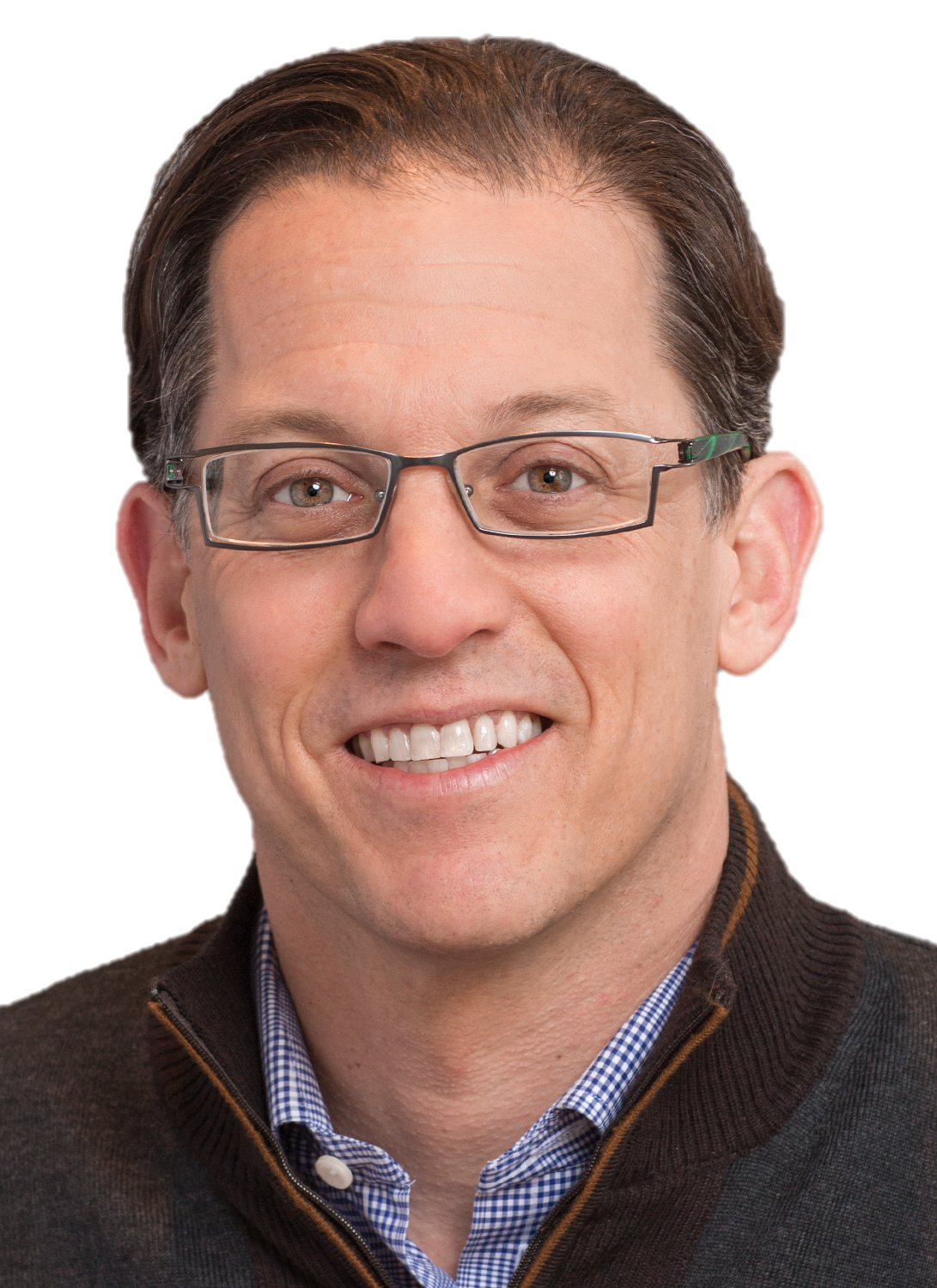 It'll take a shot of managerial courage for Stein, says Sergel Woldemichael, wealth management analyst at London research consultancy GlobalData, via email.
"ETFs are the backbone of most robo-advisors ... [so] it would be quite brave [to abandon them] ... but it was only a matter of time before consumers [would] want more personalization."
Stein gave the Bloomberg interviewer no timeline for rolling out direct indexing.
Bettinger sees ready applications across the board at Schwab.
"There are so many of our RIA clients ... [that] have an index orientation with their clients, with a degree of customization ... [so] direct indexing is a perfect fit for their ability to deliver that while still keeping transaction and advisory costs as low as possible," he explains. See: RIAs may be on the verge of buying investments more like Spotify music, less like CDs.
It's not curtains for ETFs quite yet, counters Will Trout, senior analyst at Celent, via email.
"[Betterment] are adding to their product and service arsenal, much as Wealthfront did ... [and] even if Schwab (and Vanguard) forge ahead in the direct indexing race ... ETFs are not going away [because] simplicity and ease of execution are major factors in their favor."
What Stein knows is that effective direct-indexing blows the socks off ETFs, says Levin.
"The ESG skeptics have been forced to come around due to unprecedented demand ... [and] ETFs are merely a band-aid -- a temporary solution ... they don't tackle the upside opportunity that comes with values-based investing."
Competitive threat
Schwab is hardly alone as a competitive threat to Betterment in direct indexing.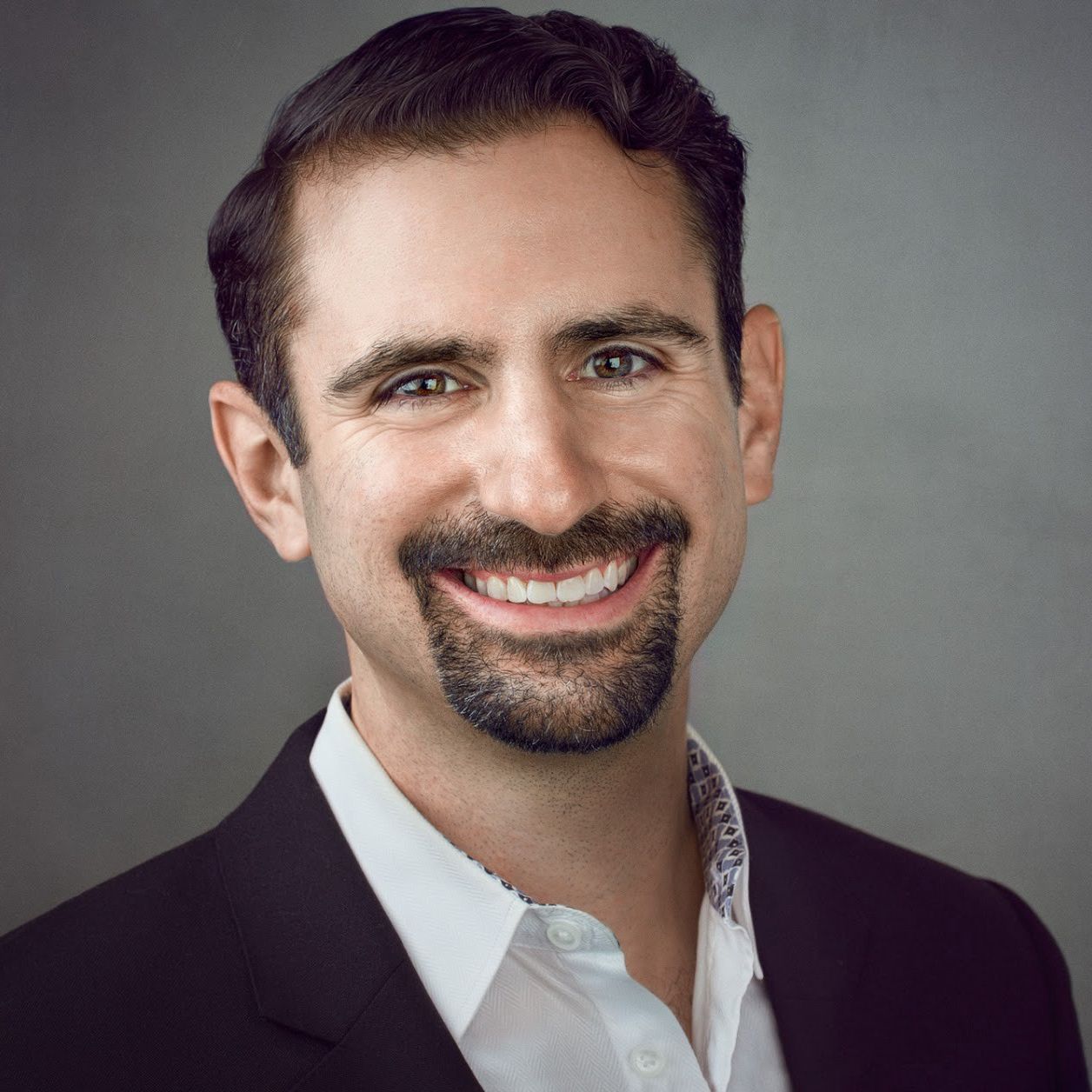 RIA software vendor Orion began offering direct indexing to RIAs in Jan. 2018; Charles Schwab Corp. recently acquired them, when it bought Motif; Fidelity is an investor in direct-indexing start-up Ethic; and a new breed of robo-advisors are beginning to come to market. See: Sequoia Capital bet and won big on FutureAdvisor; now it's wagering $14.5 million on Vise.
Unless Betterment is content being an also-ran technologically, it might have to outsource, says Levin.
"The difficulty scales based on its complexity ... For example, OpenInvest's systems are generating a new SMA daily for each client," he explains.
"The trading and accounting systems alone to scale this for mass market accounts takes experienced teams working together for years, and is probably better outsourced."
Unless Betterment jacks up its fees, outsourcing is a non-starter, says Kourtidis.
"There's [no] scenario where it makes sense for Betterment to outsource this ... if there's ever a problem ... it's hard to investigate it effectively if they're using someone else's systems ... [and] when you when you charge ... [as] little [as] Betterment ... [it] leaves little room for paying a third party."
Next big battle
But if Betterment finds the competition in direct indexing too stiff, it may still have a big Plan B in competing with a slower-footed adversary -- banks.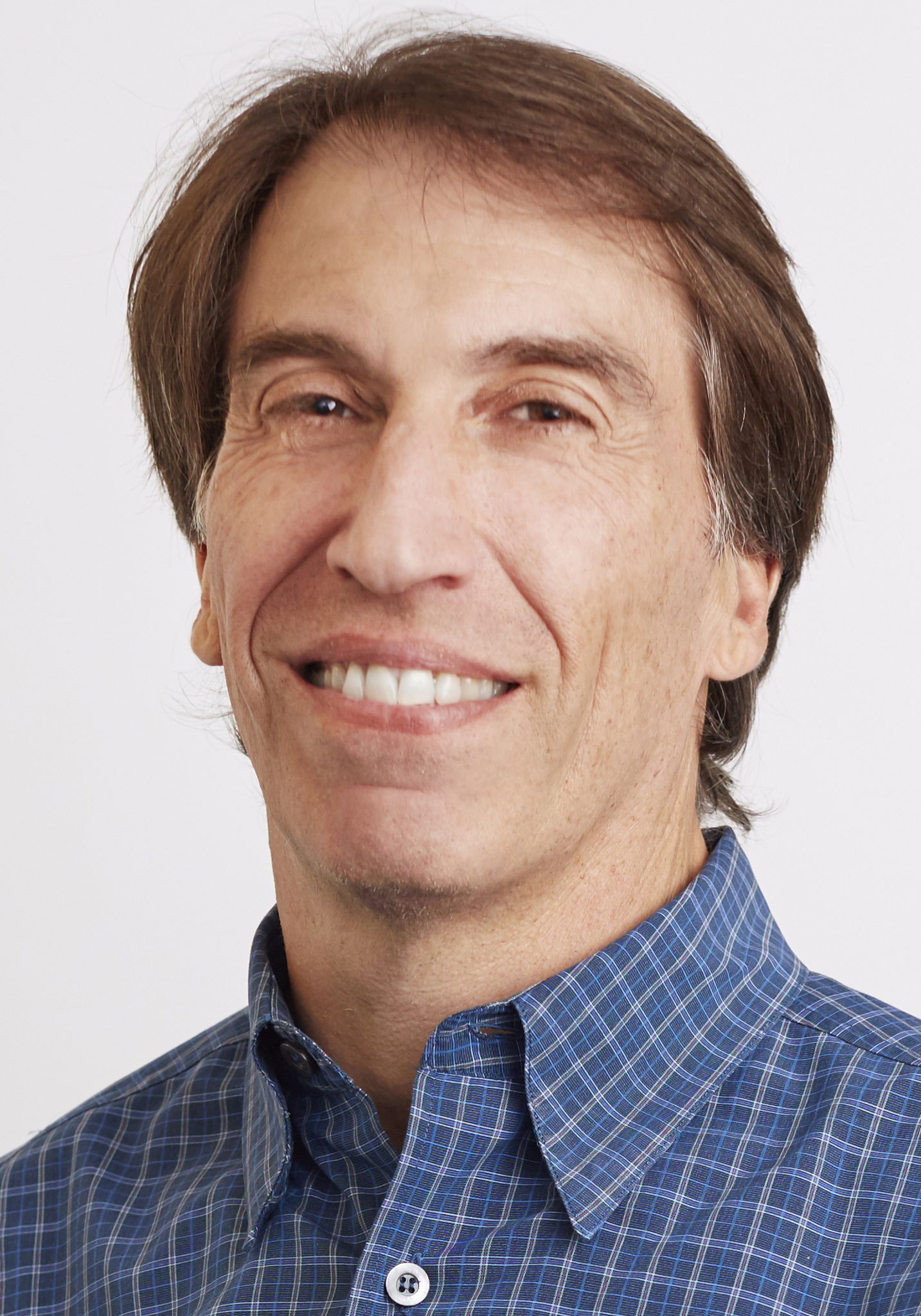 "The next price battle, I hope, is around banking," Stein told Bloomberg.
"We're trying to drive that ... Banks charge too much ... push people into debt ... don't pay people any interest ... [and] those traditional ways of making money off of people's weaknesses ... are [not] aligned with the kind of society that we want."
Here Stein sings from the same hymn sheet as Wealthfront CEO, Andy Rachleff, who penned a Jun. 24 blog post that ditched his firm's mission to "democratize access to sophisticated financial advice" in favour of "reinvent[ing] banking". See: Wealthfront emphasizes banking future .
Betterment has an undisclosed portion of the $22 billion it manages is in bank deposits. It launched its own banking services on July 2019. See: Betterment paints it black in robo retail, making it a 'real company,' with JP Morgan and Bank of America on its new whiteboard hit list.
There's a paradigm shift, and banking and direct-indexing are an expression of that, adds Sokolin.
"The industry has been shifting its value proposition [and] with Vanguard offering a 15 basis point product in a robo-advisor, even digital wealth firms need to find additional value add for customers ... For robo-advisors the answer is more technology, cross-sell[ing] into deposits and insurance, and more automated scale."
---
---
Mentioned in this article:
---
---
Share your thoughts and opinions with the author or other readers.
Iraklis Kourtidis said:
July 22, 2020 — 10:23 PM
---
---