Phil Bak: [Vanguard] have been pulled kicking and screaming into ESG.
Brooke's Note: We all have Vanguard a little pigeon-holed as a mutual fund indexing giant of stocks. It is also, of course, a giant presence in ETFs, bonds and even active investments. But it took its time with ESG investing -- and perhaps for good reason. Anything that adds cost, complexity and even a whiff of greenwashing or virtue-signalling, is something a Bogle disciple wants to steer clear of. But these truly may be different times. We are now calling on our free enterprise system not only as an economic engine but as the muscle power for making sure society doesn't self-immolate. Government looks increasingly impotent in the face of challenges brought on by climate change and social unrest. Jack Bogle wasn't born into the reality of a global existential threat. So it is ironic that the RIA brand, Vanguard Group, perhaps most easily associated with investing ethics is -- in a linear AUM sense -- playing catch-up with investing ethically in the ESG sense. The $6.2-trillion AUM manager has about a $16 billion slice of the $12 trillion sustainably invested in the broad US market. You can see why it's now willing to bend to the idea that ESG is an "enduring" trend, launch a new ETF and promise to "evaluate" more. But with its deep suspicions of anything that can even be called a "trend," you can see why it is still as tentative as ever in making any promises about going gangbusters into this realm.
The Vanguard Group is launching its first bond ETF that screens out debt issued by companies its managers deem unethical or ungreen -- a move it admits is a reaction to a market trend it's been tepid about for years.
On July 9, the Malvern, Pa., asset manager announced the September rollout of the Vanguard ESG US Corporate Bond ETF -- its first new domestic ethical investment launch since 2018.
But it's a category it viewed more like spinach on the nursery dinner plate until recently, according to Phil Bak, former Exponential ETFs CEO and founder and CEO of securities lending start-up, SecLenX.
"[Vanguard] have been pulled kicking and screaming into ESG," he says.
Vanguard's latest ETF also follows hot on the heels of two new international ESG mutual funds, although the firm admits it needed plenty of convincing that investor demand for environmental, social and governance, or ESG screens was no mirage.
"Adoption of ESG investing has significantly increased over the past few years [and] we firmly believe ESG investing is an enduring part of the investment landscape," says spokeswoman Alyssa Thornton, via email.
Increased societal tensions around #BlackLivesMatter, #MeToo and the global climate crisis, against a backdrop of COVID-19, have also driven growing interest in 'ethical' investing.
Yet while Vanguard may be prudent by entering the market with caution among giant asset managers, its careful approach may also have given a new disrupter the opening it needed, says Bak, via email. See: To leapfrog ahead in direct indexing, Schwab to buy Motif technology and hire Hardeep Walia and much of his staff
"Direct indexing [buying the underlying stocks in an index] may shine relative to ETFs [because] it's hard to one-size-fits-all ESG as a category." See: With the action at Motif, Folio and Parametric as exhibits, RIAs may be on the verge of buying investments more like Spotify music, less like CDs
Leading the way
A reactive Vanguard can still be an ESG leader, however, says Jennifer Coombs associate professor at the College for Financial Planning, via email.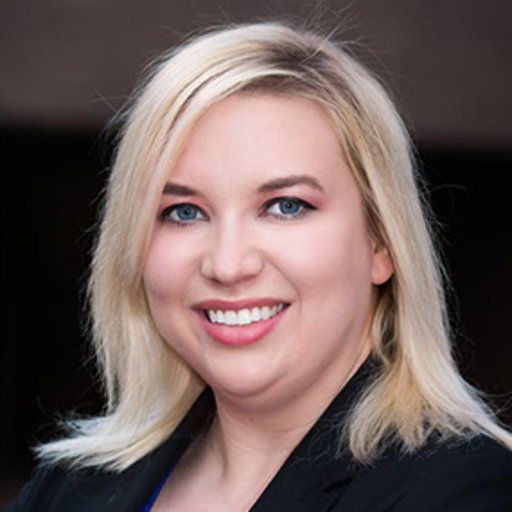 "[There's] a surge in demand and a lack of supply for the ESG retirement space. Only 2.9% of all 401(k) plans have at least one fund dedicated to ESG issues. Since they manage the retirement plans of so many, Vanguard realized they ought to be leading the way." See: A big wince as Trump's DOL presses efforts to erase Obama-era ESG guidance, with tough new rule to curb do-good funds in ERISA accounts; critics cry 'politics'
As of Jan. 2020, there were approximately 300 mutual funds and ETFs with an ESG focus, according to Morningstar data.
More than $321 billion is held in these funds. ETFs and the ESG fixed-income market doubled in 2019 to $1.3 billion, according to Vanguard data.
Vanguard's new fixed-income fund will compete with BlackRock's iShares ESG 1-5 Year USD corporate bond ETF; the iShares ESG USD corporate bond ETF and Inspire's corporate bond impact ETF, according to the firm.
Though BlackRock gets credit for being an ESG first-mover among giants, Vanguard may actually be a purer proxy of whether ESG is ready for prime time, Bak adds.
"The vast majority of Blackrock's ESG assets are from a handful of institutional mandates, but for Vanguard, we will get a much better test of whether there is actually ground up retail demand."
Marketing ploy?
Certainly Vanguard needs to be extra attentive about the risk that it can be accused of using ESG as a sales gimmick, says Coombs.
"Historically, there has been a problem with issuing firms with 'greenwashing' investments purely as a marketing ploy."
Indeed, BlackRock has been accused in the past of impure motives in greening up its investing. See: Sierra Club slams Larry Fink's 'lip-service' to green future
That said, BlackRock intends to double the number of ESG ETFs it sells to 150, according to The Financial Times.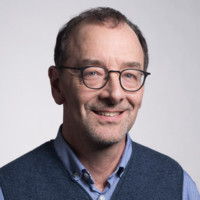 Moreover, with $10.6 billion in domestic ESG assets under its management and $16 billion overall, Vanguard significantly trails arch-rival BlackRock in the ESG stakes. BlackRock manages $90 billion in ESG assets.
Vanguard's latest foray into ESG investing will also test whether it's learned from prior -- sometimes bitter -- experience with socially conscious investing.
In a Nov. 2018 Medium article, Morningstar's global head of sustainability research, Jon Hale, slammed Vanguard's first ESG foray in 18 years as a "throwback" that only reactively excluded firms for failing to meet certain criteria.
Vanguard now states that it engages in "positive screening" to exclude firms that do not meet its ESG standards.
Its new corporate bond ETF tracks the Bloomberg Barclays US corporate index, and it will have an estimated expense ratio of 0.12%
It excludes companies that profit from adult entertainment, alcohol, gambling, tobacco, nuclear weapons, conventional weapons, civilian firearms, nuclear power, GM organisms, coal, oil and gas.
It also requires issuers of the bonds it holds to comply with the UN global compact principles.
Playing catch-up
Overall, Vanguard is the largest bond manager in the nation with $1.8 trillion in fixed-income assets under its management, meaning it controls a thunking 33% of the $5.2 trillion US fixed-income market.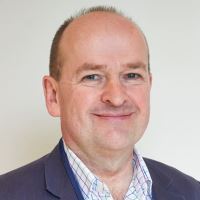 Including stock ETFs, Vanguard is the second largest asset manager in the world, with some $6.2 trillion under its management.
Indeed, despite a 20-year headstart -- Vanguard launched its first ethics-focused fund, the FTSE social index fund, at the turn of the century -- the asset manager has just three domestic ESG ETFs, two ESG mutual funds, and 3% US marketshare.
Internationally, Vanguard has a further seven ESG funds, and two ETFs.
BlackRock manages over 70 and has 28% US marketshare. The asset manager oversees some $7.3 trillion in client assets overall.
Though Vanguard is playing catch-up, it promises to weigh each advance carefully.
"ESG investing has accelerated [and] an increasingly diverse set of investors are evaluating investments with both financial goals and personal values in mind," she explains.
"Vanguard will [therefore] continue to evaluate potential products that meet investor needs and align with Vanguard's philosophy."
Net new inflows
Vanguard's new ESG bond ETF will be managed by the firm's fixed-income group, which was overhauled earlier this year. See: Into the PIMCO void, Vanguard re-applies itself to active fixed-income funds and Bond Kings get a bitter taste of what the Peter Lynches of yesteryear learned the hard way.
The firm's ETF business has also just set a half-year record for net new inflows, bringing in $90.4 billion in the first six months of the year -- $30 billion more than BlackRock, according to the The Financial Times.
But in the ESG market, Vanguard is even trailing a European bank hardly known for beating giant asset managers at their own game, 7IM senior portfolio manager Peter Sleep told Portfolio-adviser.com last month.
"When you're behind HSBC, you know you're with the snails."
---
---
---
---