News, Vision & Voice for the Advisory Community
Dangled like free money and dressed up as AFLAC, the Payroll Protection loans triggered primal survival instincts and differing ideas of due care to clients, self and one's fellow man.
July 17, 2020 — 8:13 PM by Charles Paikert
Brooke's Note: How many times in the past decade have we seen some high priest of bank management waving his fist in the air about free markets, survival of the fittest and his long walk to school as a child only to be reminded bluntly by some pestilence of the press that he was first in line to take TARP (Troubled Asset Relief Program) money? It's amazing how manna from heaven turns out to be a product of the same old devil. At RIABiz, we have stayed away -- until now -- from the topic of Payroll Protection Program, or PPP, loans and let other publications cover it. As a business owner, I, too, was of two minds about it, and as an editor I wondered whether it was top-line news. But Charlie Paikert was not stuck in my relativistic world on this issue and in this tightly written, heartfelt piece, he shows full compassion for a very safety-in-numbers RIA contingent that erred on the side of taking the loans. But he also lets it be known he's not sure, in the black-and-white sense, that it was the right thing to do. He also wonders how, if RIAs are one payroll bridge loan from disaster, that that information isn't disclosed to the SEC in the next ADV.
I thought you guys were doing great.
I mean, that's what nearly all of the RIA executives I've interviewed for the past three-and-a-half months have been telling me. 
"We're getting new clients, Charlie. Really."
"We're seeing organic growth."
"I don't know about other firms, but our business is up."
Fantastic. Congratulations. Nice work in the middle of a global pandemic!
Then I saw the list of the more than 1,400 advisory firms that applied for loans from the government's Paycheck Protection Program (PPP).
About two-thirds of financial firms borrowed between $150,000 and $350,000, according to Mercer Capital's analysis of the SBA data. 
One-quarter of the companies received between $350,000 and $1 million; 134 firms got between $1 million and $2 million;  50 investment firms applied for loans larger than $2 million and only four got loans over $5 million.
Was there a mistake?
Large companies, not just RIAs, taking PPP loans have also been accused of stealing from the mouths of babes.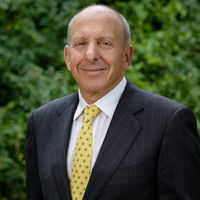 Quite a few of the firms in the Small Business Administration's database told me they were doing great while applying for and receiving the super-low interest PPP loans (that can easily be forgiven) as mandated by the Congressional "CARES Act."
To get the loans, companies had to certify that the funds were "necessary to support ongoing operations."
I'm not a lawyer, but doesn't that mean without the money the business would be in danger of shutting down?
And didn't you just tell me…
Defining a 'viable business'
That's where things get tricky.
Was any RIA who took the PPP money "a viable business in the first place?"
That's the question Dan Wiener, chairman of Adviser Investments asked in a scathing op-ed in CityWire.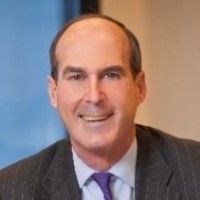 Unlike restaurants, retailers or other small businesses who were forced to close down, RIAs are still able to bill their clients and generate revenue and cash flow, Wiener pointed out.
As for access to capital to fund ongoing operations, Wiener questions the need for relying on the government to stay in business: "If you haven't got a capital partner, or a bank, then you aren't a viable business."
Another RIA CEO, who spoke on condition of remaining anonymous, begged to differ.
This multi-billion dollar wealth management firm funds ongoing operations with working capital. When the pandemic lockdown began in March, the CEO said he was unable to get through to his bank — one of the largest in the country (he's getting a new bank). 
The RIA wanted to make sure it had liquidity, the CEO says, and at the end of March, it was unclear that it would be able to obtain funds. 
The key phrase in the PPP requirements for a loan was the "uncertainty" surrounding a firm's business, he said. The way the world looked at the end of the first quarter billing cycle in 2020 was, in fact, "the very definition of uncertainty," the CEO argues.
Accepting the loan was not a sign of weakness, but a move to "make sure we would be strong," he states. "We wanted to have reserves in place when we needed it to carry our business forward.
"To not make sure we had liquidity to get through a time like this wouldn't be sound financial management."
Do planners eat their own cooking?
Ah yes, financial planning.
After covering the financial advisory business for 15 years, I'd be a rich man if I had a dollar for every time I was told how important financial planning is and why that's what advisors and wealth managers should be focusing on because, you know, asset management is just a commodity now.
So, shouldn't firms that presumably told clients to have a six-month rainy day fund for emergencies have had one themselves?
Weiner thinks so.
"Wouldn't it be hypocritical if, as a financial advisor, we had not taken that same advice [to set aside funds for emergencies] for our business?" he asks.
"Shouldn't wealth managers be maintaining a robust balance sheet for just those periods when the economy, the markets or an exogenous event require emergency funding?"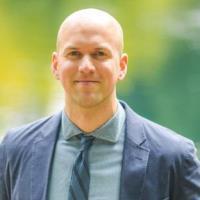 Not so fast, counters the RIA CEO who accepted a PPP loan.
His firm's advice to clients, especially those running a business is, Yes, of course, they should have reserves — and enough liquidity to ride out the storm: "That's the essence of financial responsibility."
The charges that wealth management firms weren't prepared for an emergency are overblown, the CEO asserts.
"A global pandemic that stopped the economy in its tracks is a crisis of epic proportions. That's a pretty extreme emergency, wouldn't you say?"
Industry consultant Jamie McLaughlin points to the lessons RIAs learned — or should have learned — from the market crash in 2008 that kicked off the ensuing Great Recession.
"A lot of executives gave up their country club memberships and tightened their belts to keep staff on payroll," McLaughlin says. "There's a lot of uncertainty in this business. The industry should have been better prepared for another market downturn."
Full disclosure?
Then there's the matter of disclosure.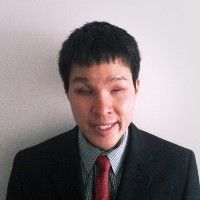 Undoubtedly my disappointment at the widespread lack of RIAs' disclosure to the public and their clients about taking PPP loans stems from my bias as a journalist who wants to know as much as possible about the subject I'm reporting on.
And after being told for so many years about the importance of transparency and how independent advisors, unlike the big bad brokers, are "conflict free," it's disappointing to see that so many advisors haven't felt the need to disclose their PPP loans on their SEC Form ADV.
As fiduciaries, RIAs "must make full and fair disclosure to clients of all material facts relating to the advisory relationship," the SEC states.
The agency doesn't require advisory firms to disclose their PPP loans, says attorney Richard Chen, a New York-based attorney specializing in the financial services industry.
But it has provided guidance. 
"If the circumstances leading you to seek a PPP loan or other type of financial assistance constitute material facts relating to your advisory relationship with clients," the SEC says, "it is the staff's view that your firm should provide disclosure of, for example, the nature, amounts and effects of such assistance."
For example: firms that require "such assistance to pay the salaries of employees who are primarily responsible for performing advisory functions for clients."
Remember, a number of the firms who accepted the loans said they were gaining business and adding clients.
At a minimum, it puts advisors "in an awkward position if they are simultaneously telling clients that they are safe and well-managed while also accepting government aid," said Matt Crow, president of valuation firm Mercer Capital.
More consequentially, Morgan Ranstrom, co-founder of Trailhead Planners, a Portland, Ore., RIA, told Wealth Management in late April that he was worried there was "a risk of perjury" if he applied of a PPP loan because he would have to "certify in good faith" that he need the loan to support Trailhead's operations.
Stepping up to the plate…
Speaking of disclosure, hardly any RIA executives who have taken a loan have been willing to speak publicly.
To his credit, Savant Capital Management CEO Brent Brodeski is one of the few executives who has. 
Savant has around 70 employees who are also shareholders and many had to take out loans to help finance Savant's recent merger with Huber Financial Advisors,
Brodeski noted in a CityWire interview. The employees are dependent on Savant's cash flow to pay down their loans, but that source of income took a big hit during the market downturn at the beginning of the pandemic.
That "unique nuance" justified Savant's loan application, Brodeski argued, in addition to a fear that a faltering stock market could lead to layoffs.
While Brodeski's concern for his employees' stock holdings is commendable, it doesn't meet the "payroll protection" goal of the government loan program, McLaughlin says.
"It's worthy, but financing stock purchases is about a wealth opportunity, not protecting jobs," he notes.
Forgivable?
To be fair to large corporations, including RIAs, who took the loans, the initial $349 billion allocated in April went quickly, and many Mom and Pop businesses claimed they were unable to get loans that had been gobbled up by larger companies with more lawyers and better connections.
But Congress did approve an additional $310 billion for a PPP extension through Aug 8, and the SBA says money is still available.
Companies receiving loans only have to pay 1% interest and have up to two years to repay the government. But if they spend 60% of the funds on salaries within 24 weeks, the loan may be completely forgiven.
"That's free money and it's double-dipping," Dan Weiner, chairman of Adviser Investments, told me. "They're still charging their clients a fee and they're also getting some of the clients' tax dollars."
There's a reason the government made the loans widely available and hassle-free, the counter-argument runs: a faltering economy suddenly slammed by a global pandemic desperately needed — and still needs — as much liquidity as possible.
And hey, I get it: advisory firms are, at the end of the day, in a bottom-line business.
"Turning down low-cost working capital doesn't seem prudent to me under any circumstances," Mercer Capital's Crow says.
Payback
"Firms can always pay the money back if they don't need it, and if markets tank next week and RIA revenues plummet, the extra capital will do what it was intended to do: keep the workforce in place until conditions improve."
Fair enough.
But in contrast to businesses that were forced to close their doors, there was never any decline in the demand for wealth management services.  
The industry loves to brag to PE firms and other investors about its recurring fees based on assets under management. While a (short-lived) market downturn may have dented the amount of those fees, they've certainly kept recurring, and quite lucratively at that.
As McLaughlin put it: "This has not been a glorious chapter in the history of the RIA industry."
---
---
---
Share your thoughts and opinions with the author or other readers.
Matt Crow said:
July 18, 2020 — 2:39 PM
Bob Kargenian said:
July 18, 2020 — 7:27 PM
Scott Salaske said:
July 18, 2020 — 7:57 PM
Daniel J McCarron said:
July 19, 2020 — 12:18 AM
Jeff Spears said:
July 20, 2020 — 2:01 PM
brooke said:
July 20, 2020 — 7:42 PM
Randy Bullard said:
July 21, 2020 — 1:48 PM
WM Associate said:
July 22, 2020 — 1:44 PM
Response said:
July 25, 2020 — 12:33 PM
WM Associate said:
July 25, 2020 — 6:19 PM
---
---