Fred Reish: Broker dealers have tried everything in their power to be fiduciaries – while still having commissions. They're the big winner here.
Brooke's Note: I looked up synonyms for "deregulate" on Dictionary.com and listed first was "decontrol." The Department of Labor (DOL) is calling its 123-page fiduciary rule edict a "deregulatory action." In other words, the DOL is abdicating control, giving the Trump administration what it wants, which is pretty much what Wall Street wants. Credit the DOL with honesty in its small print. Of course, nothing is ever that clear, especially in steering an aircraft carrier like ERISA enforcement. Many broker-dealers zigged their own corporate aircraft carriers based on presumed Obama-DOL sea mines and are loath to zag back. Then, there's the coming election that could send the DOL flying in the other direction. But for now big corporate brokers get on paper a gobsmacking advance -- the ability to use commission brokers and claim they put client interests first, a full 180-degree shift.
Trump administration regulators are using the proposed Department of Labor (DOL) fiduciary rule to introduce new loopholes rather than closing old ones in the Employee Retirement Income Security Act of 1974, better known as ERISA.
The move, billed as a deregulatory action, is directly contrary to the proposed Obama-era rule, which sought to tighten conflict of interest standards for fiduciary advice provided in retirement accounts.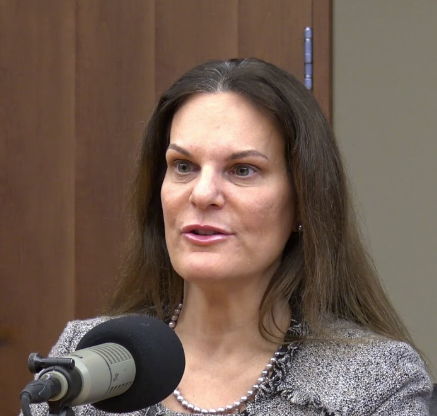 "At the end of the day it's allowing you to do all sorts of things you couldn't do before," says Jason Roberts, attorney, founder, and CEO of Pension Resource Institute in Los Angeles. "They come right out and state that this is deregulation."
Roberts adds that the 'deregulation' tag is no accident. A prior Trump administration executive order (13771) mandated the killing of two rules for every new one created. By calling this deregulation, the Administration obviated the need to kill two more rules.
The Obama-era rule-- approved in 2016 and vacated in 2018 -- barred an advisor from receiving most payments from any party dealing with the Plan or IRA in connection with a transaction involving assets of the Plan or IRA.
Regulators published the new, 123-page DOL rule in June and it was released to the public last week.
"Broker dealers have tried everything in their power to be fiduciaries – while still having commissions. They're the big winner here. They can be a 'fiduciary' and still get a commission," says Fred Reish, an attorney with Drinker Biddle and Reath LLC, in Washington, D.C. See: New 'anti-regulatory' DOL Fiduciary Rule figures to keep $10-trillion IRA market under the IRS, allow some conflicted advice; does Rule's revival from dead presage Joe Biden presidency?
Aggressive enforcement
Despite the criticism, the rose bush may still have a few thorns, says Marcia Wagner managing partner of the Wagner Law Group.
"I was surprised about the more aggressive manner in which the five-part fiduciary test would be enforced," she says.
The five-part test requires advisors to render advice or make a recommendation on a regular basis pursuant to mutual agreement. The advice must be the primary basis for investment decisions and must be individualized.
"An investment professional that meets this five-part test, and receives a fee or other compensation, direct or indirect, is an investment advice fiduciary under ERISA and under the code," the new rule states.
The rule is very different from the Obama-era rule, Wagner says. "It allows them to receive variable compensation of all types without all of the bells and whistles under the vacated rule.
"However, the best interest/impartial conduct standard is at the root of both proposals - so there is significant overlap."
The 5th U.S. Circuit Court of Appeals vacated the Obama rule in a 2-to-1 decision in 2018. The Trump DOL chose not to pursue an appeal, effectively killing the rule.
Opponents argued the measure was too burdensome and could make retirement advice too costly, particularly for lower-income workers. See: The DOL rule is DOA -- and that's just the beginning, says RIA champion Brian Hamburger, law school chum of odds-on chief of staff Reince Priebus
Consumer advocates supported it because it required brokers to put their clients' best interests first when advising about individual retirement accounts and 401(k) plans.
Quantifying the burden
The new rule quantitatively rationalizes the inconveniences it imposes on brokers to prepare disclosures that allow them to earn commissions and advertise as fiduciaries at the same time
It even goes so far as to quantify the time down to the minute and the dollar amount attached to those minutes.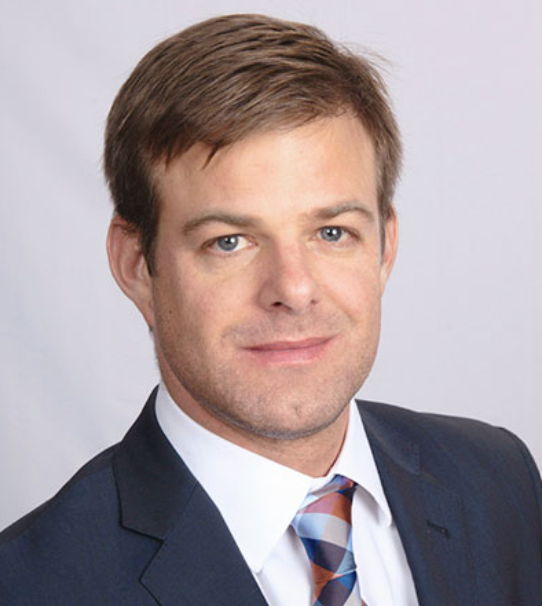 In its explanation, the DOL assumes that 11,782 financial institutions comprised of 1,957 broker-dealers and 6,729 SEC-registered IAs, 2,710 state registered investment advisors and 386 insurers could be impacted by the rule.
For these advisors to keep within ERISA's good graces, the department asserts that advisors at retail broker-dealer firms will spend about about 15 minutes to prepare a disclosure conveying fiduciary status. Each non-retail broker-dealer firm will spend more like 30 minutes.
At an hourly labor rate of $138.41, the DOL calculates a resulting cost burden of $510,877.
Providing time and cost analysis insight is always required for new rules, Roberts says. But he acknowledges that the tone of this rule is just very different from previous ones.
"This rule basically says you should take good notes and attest that you're meeting the requirements. Presumably, unless you get examined by the DOL or sued by a customer, it's the honor system," he explains.
Roberts also says the exemption is so broad that it provides many opportunities for advisors to receive compensation in ways that have previously not been allowed.
"This lets you exemption-shop, if you will, and that's truly unprecedented. It operates to water-down the safeguards that had been available," Roberts says.
Advisors must abide by the impartial conduct standards, which have three components, to gain an exemption, according to a 2018 Labor Department field assistance bulletin.
The components include a best interest standard; a reasonable compensation standard and a requirement to make no misleading statements about investment transactions and other relevant matters.
Impacting advisors
The proposal applies to registered investment advisers, broker-dealers, banks, insurance companies and their employees, agents and representatives.
The DOL rule comes on the heels of the Securities and Exchange Commission's Regulation Best Interest, or Reg BI. It was enacted June 30 to set standards of conduct for brokers, according to Forbes.
The rule basically stipulates that brokers need to make recommendations in the best interest of retail clients.
It is stronger than the suitability standard set by the Financial Industry Regulatory Authority (FINRA). It says recommendations only need to be "appropriate" based on a clients needs and circumstances. But Reg BI is weaker than the DOL fiduciary standard.
Under Reg BI, financial advisors will be required to make more disclosure requirements, mitigate and disclose conflicts of interest and put procedures in place for compliance in all brokerage accounts.
One of the biggest industry objections to the Obama rule raised in the 2018 court case was the shift of IRA oversight to the DOL.
The new fiduciary rule also leaves out the $10 trillion Individual Retirement Account (IRA) market. It remains under Internal Revenue Service (IRS) oversight, which allows conflicted advice in some cases.
But the rule does impact advisors who are overseeing IRA rollovers, Roberts adds.
"I thought they'd be completely hands-off IRAs. But they're looking at the IRA to see if you're providing advice if you recommend a rollover. If you were a fiduciary before, then recommending the rollover makes you a fiduciary."
The other wildcard is that many broker-dealers have already accepted the strictures of the Obama-era regulation and may find it's good business not to backslide just because they can.
"It is difficult to assess the effect of the proposed prohibited transaction class exemption [from Regulation BI]," Wagner says.
"Many registered investment advisors and broker dealers have already made significant progress in complying with the DOL's [old] fiduciary rule. They may not necessarily return to a lower standard of compliance even if the Trump proposal would allow it.
"It could be analogous to the old Hebrew National commercial - we comply with a higher standard of conduct."
Kind of like RIAs.
---
Mentioned in this article:
---
---
---