News, Vision & Voice for the Advisory Community
Empower's sister company has built a 25% stake in Personal Capital since 2016 and test drove the company with two board members.
July 1, 2020 — 2:26 AM by By Lisa Shidler
Brooke's Note: Is it possible to take a blank page of paper and create an RIA that can service advice to a massive volume of investors at high profit margins using the best people and best algorithms? Personal Capital was the best shot to date at that, with its massive backing, glorious executives, all-star board directors and 2009 good timing. But all the bluster, efforts and vision gave way to a more primal need -- a liquidity event for the group of aging baby boomers who owned it. Yes, hundreds of millions in capital gains will get banked and the company technically lives on. But when was the last time an insurance company or recordkeeper made an acquisition that sparked young minds to find a way break it through to the next level? It seems possible that in three years Personal Capital will be a name with a familiarity level about like Learnvest. It still faces the basic challenge it started with -- that it's call-center model just doesn't clearly set itself apart from Schwab, Fidelity and Vanguard Group -- never mind Fisher Investments. See: 'Firing on all cylinders,' Fisher Investments forms East Coast hub with 600 desks after it adds another $10 billion of AUM, leaving last year's social media firestorm in the dust Many of the latter "virtual" RIAs are growing faster on an absolute basis and have enormously higher brand recognition. So in the end, it's hard to classify the Empower purchase of Personal Capital as a win or a loss. It's just a big, newsworthy deal that nobody is willing to publicly exult about -- never mind predict a great next chapter.
Empower Retirement will pay up to $1 billion for Personal Capital, a $12-billion Silicon Valley work-in-progress, yet Empower's Canadian parent shareholders will get more of a bargain than those valuation numbers suggest.
The Greenwood Village, Colo., 401(k) recordkeeper will plunk down $825 million at closing and up to $175 million if it meets Personal Capital's growth goals.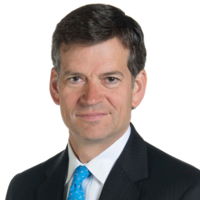 But there is an aspect to the deal of robbing Peter to pay Paul.
Empower is a subsidiary of Canadian life insurance giant, Power Corp., which owns a majority stake in IGM Financial. That  subsidiary already owns 24.8% of Personal Capital, which it acquired for a relative pittance.
IGM led a $75 million round in 2016, paying $50 million up front that year, which bought IGM Financial president and CEO Jeff Carney a Personal Capital board seat. It followed up with $25 million more in 2017. See: Personal Capital gets $75 million investment and an ex-Schwab retail chief in Jeff Carney
Power vice president Paul Desmarais III is also on the board.
IGM invested an additional $50 million last year in the sixth round into Personal Capital, bringing its total funding over nine rounds to more than $255 million since 2009. See: Power Financial, Jeff Carney and Personal Capital tighten bond with $50-million cash raise-- not that it needed the money, says CEO Jay Shah
In 2016, Personal Capital was valued at $500 million. Now, four years later, the company is valued at $1 billion.
Lex Sokolin, Global Fintech Co-Head of ConsenSys, says Personal Capital will be a big improvement to Empower.
"Personal Capital does data aggregation and planning, which retirement websites should do, but do not meaningfully do. It will be a major upgrade for most customers." 
Setting the hook
A spokesman says Empower has never had a stake in Personal Capital--until now.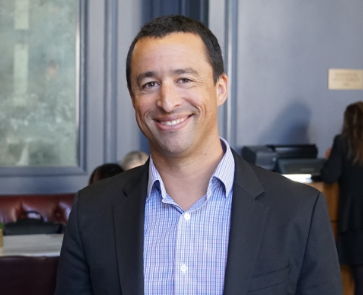 "IGM, a sub of Power Corp., had a stake in Personal Capital. Empower is a subsidiary of Great-West Lifeco. Empower Retirement never had a stake in Personal Capital. I cannot speak on behalf of Power Corp., IGM or Great West-West Lifeco," says Empower spokesman Stephen Gawlik.
In other words, the hook was set long ago and Empower just needed to reel it in -- with an auction process thrown in to let market forces establish the valuation. 
"They've had a ring-side seat of the maturation and growth of Personal Capital," says Rob Foregger, who co-founded Personal Capital with Bill Harris back in 2009 and remains a shareholder. 
"I have no question that they ran a great auction process, but it's pretty hard to compete with the level of familiarity that Empower had with Personal Capital – versus if you're just meeting them a few months ago."
Empower beat out a group of rivals, including JPMorgan Chase, which passed on paying $1 billion for $12 billion of AUM. See: JPMorgan's reported balk on Personal Capital bid is latest Covid-19 M&A infection as Yodlee, Brinker, Orion sale claims also fade from the radar
"Power has a strong conviction to Personal Capital and the hybrid [human-advisors-by-phone-plus-high-automation] business model for quite some time – even when people were down on it," says Foregger, now CEO of NextCapital.
"They were active participants on the board level and investors to Personal Capital," he added. See: NextCapital does $30-million VC round with a staggering objective that' taking shape first with John Hancock
No exit
Yet both companies showed a growing conviction that they needed a major transaction to solve throbbing pain points.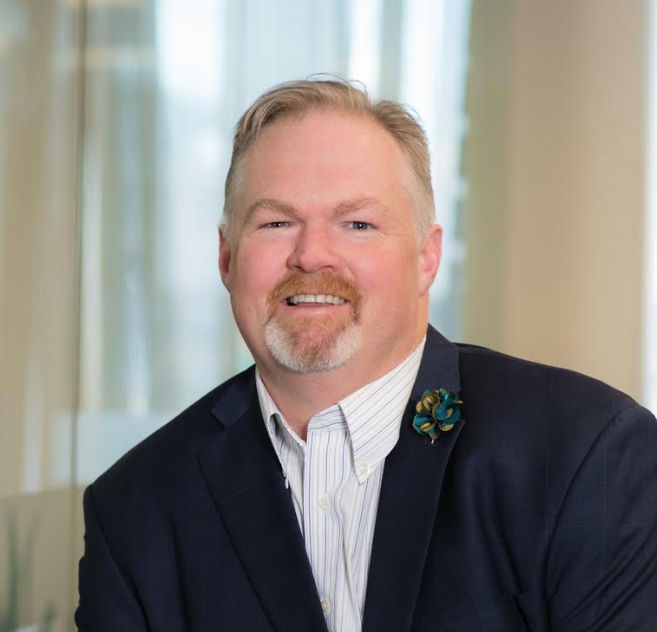 "All businesses eventually start to plateau," says Mike Alfred, co-founder of Brightscope, which tracks 401(k) funds. He is the founder of crypto researcher, Digital Assets Data. 
Empower's pain may have exceeded Personal Capital's because it was the only upper-tier 401(k) recordkeeper that had failed to offer investors a way to rollover pension assets.
"In the last five- to seven-years, nearly every large 401(k) provider, including Fidelity and Vanguard, has introduced their own automated investment platforms," Alfred adds in an email. 
Empower's $656 billion of 401(k) assets puts it only behind Vanguard Group and Fidelity Investments.
It has a staggering 9.7 million retirement plan participants as of May 31, 2020, which is the nation's second-largest retirement plan recordkeeper by total participants.
Vanguard has shown grit of late, building Vanguard Personal Advisor Services to near $160 billion of AUM served by call centers. Fidelity has several tiers of retail wealth management, including referrals to RIAs it services.
Ripe for transition
Personal Capital's book of business is mostly mass affluent -- or 19,509 clients with $6.2 billion of AUM. Its high-net-worth book consists of 3,152 clients with about $6 billion.
It has a $100,000 minimum investment for robo services and $200,000 to gain access to call-center advice support. Investors with $1 million or more can get a dedicated advisor.
The presumption is that Empower, which keeps Apple's 401(k) records, has plenty of high-net-worth investors on its books that could be ripe for the transitioning. See: Empower wins Apple's $3.5-billion 401(k) account from Schwab
The merging of RIAs with high investor accounts with one with high profit margins is following a popular playbook, says Scott Smith, an analyst with Boston-based Cerulli Associates.
For instance, one of the biggest deals in the industry has forged Financial Engines and Edelman Advisors together.
"The overall industry theme is going upstream to create paths of least resistance. Look at [the merger of] Edelman and Financial Engines. This is a retail play," he says.  
"The 401(k) recordkeeping story is about scale and low margins. If you want to keep clients, you need another offer that just isn't investment management."
Reg BI play?
Empower president and CEO Edmund F. Murphy III said in a statement "Empower and Personal Capital are joining forces to take the next step forward in the evolution of an integrated platform." 
That integration could help Empower implement Reg BI, says Will Trout an analyst of Celent. 
"It's interesting this deal should come on the eve of the implementation of Reg BI, which significantly blurs the dividing line between how retail qualified accounts like IRA's and taxable holdings are treated from a client interest standard," he says.
"I think Empower likewise wants to create a proposition that is both broad and deep."
Capturing dollars
In 2016, Empower administered $440 billion, hence has grown mostly on the tide of market gains, but still has impressive growth, says Dan Seivert, of Echelon Partners.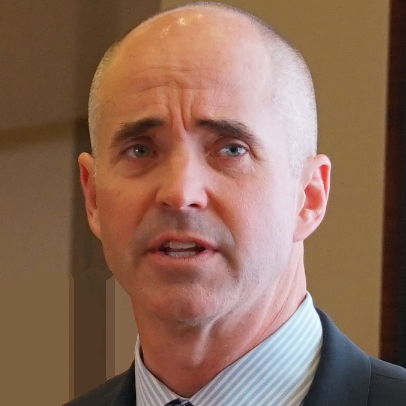 "By far the most important factor is that Personal Capital has been able to grow clients and client assets at a very high rate for many years and it has an engine to replicate this growth going forward."
What Empower wants to do is hang on to those IRA rollover dollars, Alfred says.
"Empower is trying to capture as much of those balances when people retire. Everyone wants to be more like Fidelity." 
Foregger agrees. "Fidelity is a retail giant and a giant in the 401(k) industry. Empower is the No. 2 recordkeeper, and they've done a great job of growing through acquisition. But unlike Fidelity, they don't have a large retail catcher's mitt.
"Personal Capital is super-strategic as an opportunity at the very root level to offer rollups." 
He points out if Empower has even 6% to 7% rollovers each year that could be more than 500,000 people looking for a place for their money.
"You can look at Personal Capital as a scalable catcher's mitt to help people manage money for their 401(k) and broader needs. It's kind of a no brainer." 
---
Related Moves

With $9 billion in assets, the Redwood City-based national RIA hired the ex-Virgin America CMO Porter Gale to make one brand investors associates with both the freebie tools and the full-priced financial advice its advisors provide mostly from call centers
---
---
---
Share your thoughts and opinions with the author or other readers.
Stephen Chen said:
July 1, 2020 — 4:20 PM
Brian Murphy said:
July 1, 2020 — 6:14 PM
---
---