News, Vision & Voice for the Advisory Community
The Manhattan-based startup brings in 65 million monthly visitors to its freebie website but only a trickle of it as AUM because the digital hand-off to the human advisor all too often gets fumbled
June 8, 2020 — 11:18 PM by Oisin Breen
Brooke's Note: Whether you are hiring a plumber, a veterinarian or a financial advisor, your preferred introduction is a referral from somebody you know and trust. First of all, you have reason to believe your referring friend has your best interests at heart. But there's an unspoken factor, too. Whether the professional who takes on your business likes you or not, they are likely to serve you well. After all, they don't want to let down the common friend. I think for that reason companies that have tried to make a business off the very personal interaction of a referral have really found it difficult. SmartAsset made it this far by playing to its non-human strengths--a massive numbers game. More than 65 million investors were going to its site each month with little follow up. But now it is injecting a human aspect  --  people on the phone -- to impart urgency, do vetting and ensure conversations actually happen. In the firm's pilot, the results were an order of magnitude better than digitally belching out prospective leads. Now comes stage II clinical trials on a much larger number of investors and advisors. It'll be a huge ninth year at the company if it can execute on that bet.
With the venture capital clock ticking, SmartAsset is making its biggest gamble yet, turning leads into RIA AUM by using call center people to fix a low-close digital process.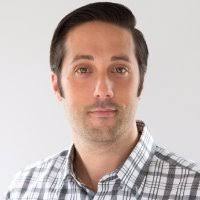 The New York-based startup -- now eight years past its founding -- is betting that injecting trained staff into the mix will take the number of SmartAsset leads advisors convert from one in 20 to one in five, according to Michael Carvin, the firm's co-founder and CEO.
"We're moving the average response rate from 55% to 60% to 100%, average meeting rate from 20% to 60% and most importantly, the average close rate from 5% to 20%," he writes in an email.
To pull off this feat, SmartAsset is playing matchmaker between investor prospect and advisor to get them to speak over the phone. This formal Bob-meet-Mary intro follows (also by phone) verification of a would-be client's investible assets and confirms their intent to hire an advisor.
Adviser payoff
Carvin made a big push to inject this energy into the hand-off process.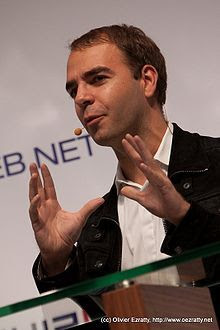 "[It was] an enormous operational and logistical challenge. We made significant investments in people, infrastructure and technology," he says.
SmartAsset declined to say how much it allocated to this latest project out of the $28 million it raised in its most recent, June 2018, funding round.
The company, however, is basing its projections on a pilot program that included about 100 advisors at RIAs and broker-dealers -- and one that makes clear what the payoff will look like. 
SmartAsset currently refers roughly $5 billion a year to advisors, but by adding human brokering to the process, it expects that amount to double.
"We expect to help financial advisors add an aggregate $10 billion in assets under management in 2020," says Mark LoCastro, SmartAsset's director of public relations, via email.
Over the last two years, SmartAsset leads have delivered $9.7 billion in fresh assets under management (AUM) for advisors, according to the firm. This figure is based on in-house data, confirmed by advisors at RIAs and broker-dealers.
Reaping the rewards?
But the firm's new return on investment will actually be even higher because SmartAsset plans to charge three times more.
SmartAsset Fee Structure

| | | | |
| --- | --- | --- | --- |
|  Amount | Month to month | Contracted Payments | Telephone Connection |
| $25,000 to $100,000 | $25 | $22 | $66 |
| $100,000 to $250,000 | $50 | $45 | $135 |
| $250,000 to   $1 million | $115 | $100 | $300 |
| $1 million plus | $240 | $215 | $645 |
For instance, in order to get connected with a prospective client with more than $1 million in investible assets, advisors have to shell out $645 per lead. See: What exactly is it about SmartAsset's Zillow-for-RIAs play that converted Focus Financial?
That said, SmartAsset declined to say whether its new dial-a-lead 'live connections' service has continued to achieve the same success rate since its Apr. 16 launch.
Since its 2012 founding, SmartAsset has brought in $51.4 million in venture capital backing over six rounds. Focus led the last funding round, two years after SmartAsset pivoted to serving RIAs.
SmartAsset declined to reveal whether Focus, a client as well as an investor, will use its new phone connection service.
SmartAsset uses an approach similar to Personal Capital for procuring leads. It churns the Internet with free tools for investors. Personal Capital closes the leads itself. Until now, SmartAsset relied on third-party advisors to close the leads.
But -- also like Personal Capital -- SmartAsset is now reaching that 10-year mark, a benchmark when investors get itchy about seeing killer results.
SmartAsset's decision to start closely managing the referral process also reflects the tendency for erstwhile digital-only advisor servicers to bite the bullet and add humans to the mix in search of improvements. See: Betterment rolls out free baseline human advice.
Taking responsibility
Until recently, a key difference in how RIA custodians  -- namely Charles Schwab & Co., TD Ameritrade and Fidelity Investments -- get assets from brokerage branches and how SmartAsset works is the fact that advisors pay a nominal, one-time fee for a lead through the start-up's website.
Custody referrals are more typically successful, though RIAs are obliged to dole out hefty recurring asset-based fees each year. See: How one firm is supposedly cracking lead generation.
In contrast, SmartAsset charges RIAs a flat fee per lead, relative to their investible assets.
Prospective clients with less than $100,000 cost advisors $25; for leads with more than a $1 million, advisors must stump up $240.
SmartAsset's new human-managed leads come at roughly three-times these prices, but such fees are only paid once.
The average advisor spends between $1,000 and $3,000 per month on SmartAsset's services, according to the firm.
Under the hood
SmartAsset generates its leads by publishing a raft of financial content through its own website network, Captivate, which partners with sites like AOL, CNN Money and Marketwatch.
Captivate embeds lead generation tools, like retirement calculators, inside SmartAsset content and follows this up with a 25- to 30-question survey that matches these leads with an advisor.
As a result, SmartAsset draws customers based largely on life events like a death, inheritance, marriage, a college-bound kid or a desire to buy a house and offers specific advice tailored to each.
The service is designed to solve a pain point for RIAs. Typically, they have been forced to rely on word-of-mouth connections and direct referrals from accountancy firms, law practices and custodians, the latter for which RIAs compete fiercely.
Roughly 65 million readers browse SmartAsset's content each month, a 44% increase in the firm's readership in just two years.
An estimated 5% of consumers reading the firm's content complete the firm's embedded surveys, according to the firm.
Of those who finish the survey, 80% do not currently have an advisor. The average SmartAsset lead is 57-years-old with roughly $890,000 in investible assets.
In it to win it
Numerous RIA referral services have bloomed and quickly wilted. See: How one firm is supposedly cracking the lead generation code to the tune of 50,000 advisors supplied -- by, for now, not trying to create referrals.
But when SmartAsset last tapped the VC markets for fresh funds, industry observers and the firm's new backers both insisted things would be different this time around. The reason: SmartAsset wasn't going to take any shortcuts in vetting its leads. See: What exactly is it about SmartAsset's Zillow-for-RIAs play?
Now the firm intends to double down.
"[We're] directly connecting advisors with high-intent consumers on the spot," says Carvin.
Zen backing
Alongside Focus, Javelin Venture Partners, TTV Capital, IA Capital, Contour Venture Partners, Citi Ventures and French super-angel investor Fabrice Grinda have also invested in SmartAsset.
In 2015, Grinda was famously featured in the New York Times for his Buddha-like decision to live in out of a suitcase with just 50 possessions after selling his sprawling New York estate, his Manhattan apartment and all his exotic sports cars.
---
Related Moves

Backed by a $2 million VC injection from JP Morgan and ex-BlackRock execs, the NYC startup appoints wirehouse veteran Robert Deutsch and Acorns' investment guru Chris Jones to board
October 9, 2018 — 8:55 PM
---
---
---
Share your thoughts and opinions with the author or other readers.
Brian Murphy said:
June 9, 2020 — 12:56 AM
Jeff Spears said:
June 9, 2020 — 1:22 PM
---
---