How SmartAsset is purging the stupid factor from robo-to-RIA referrals so it can triple prices, quadruple its closing rate and satisfy its VCs' biological clocks
The Manhattan-based startup brings in 65 million monthly visitors to its freebie website but only a trickle of it as AUM because the digital hand-off to the human advisor all too often gets fumbled
Michael Carvin: [It was] an enormous operational and logistical challenge. We made significant investments in people, infrastructure and technology.
---
Brian Murphy
Color me skeptical. To be honest, in all my years in the industry I've never seen a 3rd party referral provider work. Typically the costs are economically prohibitive. Let's take the example above $654/lead - it takes 5 leads to close one client (per company assumptions), so cost of $3,270 for a $1MM client...32bps. We'll see.
Jeff Spears
Turns out NOBODY likes to prospect. Outsourcing and using technology is easier but picking up the phone and networking still wins. I've wasted a lot of money on the latest and greatest lists. I'm 0 fer!
Derek
October 22, 2020 — 2:07 PM
Our experience has shown that they are deceptive in saying that they vet the leads. Most of the time, calls go to a voicemail with NO identification. Can you imagine people who were supposedly commercial real estate agents, or business owners with NO message identifying that on their email? A buddy of mine did an experiment for me, and used a phone number and email that were not tied to him at all, and used a bogus name. Texts were received and calls to voicemail, asking to confirm the number. He never responded to confirm, and yet the info was sold as leads to advisors. That is pure deception. Too bad, because the concept would be great if there was no so many leads being sold that were just the result of idiots filling out forms on the internet to mess with other people's heads and pocketbooks. They should not be selling these leads without directly communicating with the prospects to confirm their information, and clearly they do NOT.
---
Related Moves
---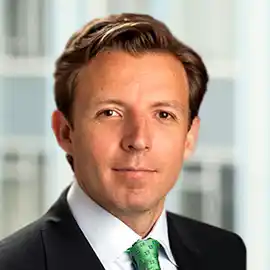 October 9, 2018 at 8:55 PM
---
---