Walt Bettinger promises Schwab will hold 'unique' market position.
Brooke's Note: Does an RIA custodian that holds $2 trillion of client assets for 10,000 RIAs firms hold monopoly power? The answer is now a resounding "no" after what everyone agrees was a very thorough and thoughtful investigation by the Justice Dept.'s ant-trust investigators. But that leaves the RIA business to wonder just what this consolidation of market power means for them. On the bright side we now have our true gorilla in the RIA world, an important species in any rich jungle ecosystem. But we also have -- as Steve Sanders puts it -- a short list of brand name RIA custody choices that just got shorter. That's not necessarily all bad because smaller players like Interactive, SSG and Trade-PMR are more than pleased to step up and sleeping giants like BNY Mellon are pleased to wake up. Then there are gorillas aplenty like Goldman Sachs, Morgan Stanley, RBC and LPL Financial with RIA custody abilities that are gauging whether it's worth jumping in with both stomping feet. I'm excited to see what shakes loose.
The odds for the Schwab and TD Ameritrade merger coming to fruition shot up to 100%, after the Department of Justice offered its seal of approval, and shareholders from both firms overwhelmingly gave the green light.
On Thursday (June 4), The Charles Schwab Corp. announced the antitrust division of the DOJ had closed its investigation of the all-stock purchase of TD Ameritrade Holding Corp. valued at $26 billion.
The shareholders of the two firms voted separately in virtual settings this afternoon. More than 99% approved the deal -- erasing the last shred of doubt about a deal.
Schwab CEO Walt Bettinger said his company aspires to be a party of one in how it vertically and horizontally integrates.
"We will form a company that is uniquely positioned to serve the investment, trading and wealth management needs of investors—and the advisors who serve them—in every phase of their financial journey," he said in today's release.
TD Ameritrade interim president and CEO Steve Boyle spoke in terms of shareholder return.: "We look forward to joining forces with Schwab to deliver sustainable, long-term value to our many stakeholders."
Stock rebound
This boast is not idle chatter, says Morningstar analyst Michael Wong, adding that 'Schwabitrade' adds $9 billion of merger synergies.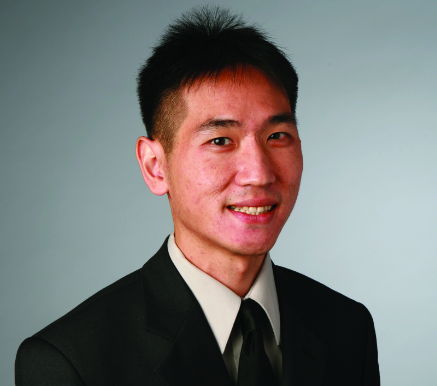 "The combined, wide-moat firm will have a competitive position that should solidify its relevance in the financial sector," he says.
The deal between the $53-billion market cap San Francisco RIA custodian and its $24-billion silouette in Omaha, Neb., is ready to close as soon as Aug. 1-- and perhaps even sooner.
As it turns out, the only real hitch was the COVID-19 pandemic and ensuing market collapsed in March, which caused the paper value of both companies to plummet. See: Schwab's merger with TD Ameritrade was sterling until the Covid-19 pandemic and financial collapse took some of the shine off the deal
But TD Ameritrade's market cap is now $24.4 billion after its shares soared 9% today to $45.09 today (June 4). Schwab's stock soared and closed at $41.68, up 5.49% from the previous day's close.
Done deal... almost
Last week, Morningstar gave the deal a 75% shot at being complete. See: The odds are now 75% that Charles Schwab Corp. swallows TD Ameritrade Holding, says Morningstar, a probability Wall Street math and internal memos seem to support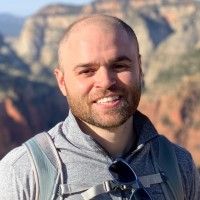 But, the DOJ and shareholder news make the deal a literal certainty, says Wong.
"We are increasing our probability of the deal closing to 100% from 75%," he wrote Thursday.
Analyst Aaron Glick for the option & events sales and trading desk for Cowen Inc., a New York City investment research firm. also purged all doubts.
"The likelihood of the deal closing is now significantly higher, 99%," he says in an email.
That said, Schwab still needs a litany of approvals that are presumed rubber stamps.
"There are several international financial regulatory approvals required, as well as FINRA in the United States, and some other things," Glick said.
Glick says the exact closing date is still hard to pin down.
"We may still be 1-3 months away from ultimate closing. Hard to get a more exact picture though at the moment." But the newly merged firm will have a solid position in the field."
Competing effectively
For years, Schwab has had to face-off against firms that have "encroached" on its domain, Wong writes. For instance, he points out that Bank of America, JPMorgan and Morgan Stanley, with its E-Trade merger, are all targeting self-directed investors.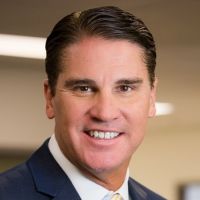 "FInancial sector firms like Wells Fargo and LPL Financial can also attract registered investment advisors.
"A combined Charles Schwab-TD Ameritrade with a market cap around $75 billion should be able to effectively compete with the largest financial sector firms," he writes.
Chieftains of smaller RIA custodians say the merger's fresh certainty will favor their business, as well.
"I think advisors have been taking a wait and see approach to see if the DOJ will approve the deal. I think we'll now see more movement. A lot of advisors said they wanted to wait," says Robb Baldwin, CEO of Trade-PMR.
Baldwin says his the Gainesville, Fla., firm is actively talking to more than 50 RIA owners who had previously been at Schwab and moved to TD Ameritrade and don't want to go back to Schwab because of the merger.
He anticipates many advisors may move all of their assets to Trade-PMR. Some firms that had assets with TD Ameritrade and Charles Schwab and want to remain with two custodians, may also jump to his firm to maintain dual custody.
"Firms that want to be dual custody are calling us," he says.
Steve Sanders, an executive vice president with Greenwich, Conn.-based Interactive Brokers, echoes Baldwin.
"My thought is this is an excellent opportunity for us," he says.
He says his firm is wooing advisors with low-fees and a high level of service. His firm's pro division has $26 billion in assets, and the advisors who work with friends and family have about $11.5 billion in assets.
"One big effect is when someone goes out and looks for a custodian there is one less [contender] on the list. There are now fewer to choose from and we pop up [higher] on the list. We've heard a lot of advisors want a backup."
Milestone
Meanwhile, Bettinger posted a separate release Thursday (June 4) morning about the DOJ approval.
"We are pleased to be clearing an important milestone in our planned acquisition of TD Ameritrade," he wrote
The deal is an all-stock deal. TD Ameritrade stockholders will receive 1.0837 Schwab shares for every share held, a 17% premium over the stock's 30-day average price before news of the deal broke.
As part of the deal, the number of authorized shares of Schwab capital stock will increase by 300 million and Schwab will be authorized to issue 300 million non-voting shares of Schwab stock that will end up in the hands of TD Ameritrade's largest shareholder, TD Bank.
Though the deal closing is bearing down like an M&A freight train, Schwab still maintains that absorbing TD could take as long as three years or until near the start of 2022 at the earliest.
The TD brand is expected to survive until the underlying brokerage systems are combined into one.
When the deal was announced in November 2019, Schwab happily stated that the merger would include $2 billion in annual savings.
Meanwhile, Schwab confirmed last week that it completed the acquisition of the assets of USAA's Investment Management Company, adding around $80 billion to Schwab's $3.8 trillion in total client assets. See: After Victory Capital shows the way, Schwab antes up $1.8 billion to buy USAA's 'wealth management' and brokerage business -- and an exclusive crack (except for Victory) at the wallets of 13 million members
---
---
Mentioned in this article:
---
---
---