Marcia Wagner: The new rules may appear more lax, but the Obama Administration rules may have been overkill.
Brooke's Note: The famous and unkillable DOL fiduciary rule died in 2018 and stayed dead. Now suddenly the Dept. of Labor is sending a new version to OMB for a final look. What sparked its Lazarus-like reappearance is a mystery. There's less mystery about what the document contains, though nobody has actually seen it. Lisa pretty much catches us up on two lost years for the DOL rule and removes most of the of the mystery cloaking the sudden change, and why it'll look much like what Wall Street wants -- with a key exception.
Regulators are set to publish a new Department of Labor (DOL) "fiduciary rule" that is expected to leave $10 trillion in Individual Retirement Accounts (IRAs) under Internal Revenue Service (IRS) oversight and allow conflicted advice in some cases.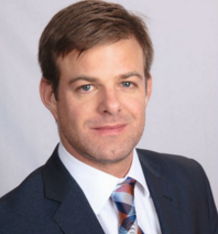 The DOL sent the final draft to the Office of Management and Budget (OMB) Monday to make sure it passes regulatory muster.
"I'd say this would be the most anti-regulatory regulation that we've ever seen from the DOL," says Jason Roberts, attorney, founder and CEO of Pension Resource Institute in Los Angeles..
In another major shift, the Labor Department issued guidance today (June 3) to allow 401(k) plans to invest in private-equity deals. See: Waving the flag of 'capital formation,' SEC promises to let the genie out of the bottle, allowing private funds in 401(k) plans; DOL silent
Labor Secretary Eugene Scalia said the action "will help Americans saving for retirement gain access to alternative investments that often provide strong returns."
Consumer groups immediately blasted the guidance because it would impose high fees and high risks on unsophisticated investors. They could find their money tied up for years because of the often illiquid nature of the investments.
Obama DOL Fiduciary Rule Definition
The Obama-era DOL fiduciary rule required retirement advisors act in the best interests of their clients and put their clients' interests above their own. It left no room for advisors to conceal any potential conflict of interest and states that all fees and commissions for retirement plans and retirement planning advice must be clearly disclosed in dollar form to clients. Stock brokers were added to the rule.
-- Source: Investopedia
Both moves were considered major victories for Wall Street and private equity lobbyists. See: How Wall Street emasculated the DOL rule with an old-fashioned end game: 'Somebody made a deal' -- and why tort lawyers are licking their chops
Experts say lobbyists have spurred regulators to move forward before the November general election while the current administration is still in power.
"If they could do nothing and leave the status quo in place, they would. The problem is they can't do nothing" or a Biden administration could fill the void with a redux of the original DOL rule, says Roberts.
In 2018, a three-judge panel of the U.S. Court of Appeals for the 5th Circuit in New Orleans vacated the Obama-era Fiduciary Rule. See: The DOL rule is DOA -- and that's just the beginning, says RIA champion Brian Hamburger, law school chum of odds-on chief of staff Reince Priebus
The Trump Labor Department had the right to ask for a review by the full Court of Appeals, but let the matter drop. Such a move could have opened the door to a U.S. Supreme Court challenge.
IRA toss up
A central issue in the fiduciary rule debate was how to treat $10 trillion in IRA assets. Currently, they are where Wall Street likes them -- tucked under Internal Revenue Service oversight. Defined contribution assets -- mostly 401(k) stand at about $9 trillion so adding IRA assets would have doubled DOL's domain of strict ERISA-minded regulation.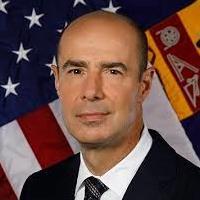 One of the biggest industry objections to the Obama rule was the shift of IRA oversight to the DOL, the Appeals Court stated when it vacated that rule in 2018.
"DOL has made no secret of its intent to transform the trillion-dollar market for IRA investments, annuities and insurance products, and to regulate in a new way the thousands of people and organizations working in that market," the court stated.
The court argued that the DOL re-interpreted the 40-year-old term "investment advice fiduciary," and this is one major reason that industry observers are convinced the new rule won't likely impact IRAs.
In fact, it's the court's ruling from 2018 that likely will dominate the DOL's decision not to include IRA's in the current proposed rule, says ERISA attorney Marcia Wagner, a partner at Boston-based Wagner Group.
"When the Court of Appeals for the Fifth Circuit struck down the fiduciary rule, one of the bases upon which it acted was that the DOL had overstepped its regulatory authority over IRAs because the DOL lacked direct regulatory authority over IRAs."
But Roberts and others expect the DOL will be forced to leave one sharp pebble in Wall Street's wingtips. Brokers will be prohibited from recommending a rollover from a 401(k) plan to an IRA.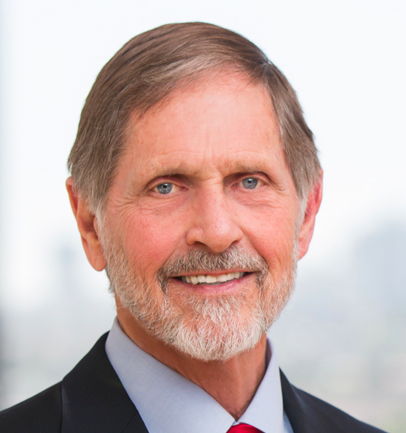 "It's more likely that the DOL rule would only cover the recommendation to leave the plan generally," he says.
"It's unlikely that the DOL would weigh in on how the proceeds get reinvested in the IRA, like they did in 2016. Scalia specifically argued that DOL exceeded its authority by trying to regulate IRAs - versus ERISA plans," he explains.
Fred Reish, an attorney with Drinker Biddle and Reath LLC, in Washington, D.C. has a similar take.
"I know that some people believe that rollover recommendations should be governed by a fiduciary standard. However, it is not clear that the proposed guidance will include such a rule," Reish says.
Addressing 401(k) rollovers to IRAs is now more important, says Wagner.
"The new rule should address IRA rollover recommendations, because, with the striking down of the fiduciary rule, there has been uncertainty as to the application of the prior rules set forth in an advisory opinion. Investment advisors and broker-dealers simply need clear rules-of-the-road in this area."
More regulation
The 'Trump' DOL rule will be more relaxed but could improve on what the Obama DOL produced in some respects, says Wagner. See: Donald Trump sends flurry of pro-DOL rule tweets early on Saturday that astound RIAs
"There was a concern that the Obama administration fiduciary rules, no matter how well-intentioned, simply had too many bells and whistles attached, so I would anticipate that there would be fewer specific compliance requirements.
"If that is, in fact, the case, the new rules may appear more lax, but the Obama Administration rules may have been overkill," she says.
The new rule will largely mimic the SEC's "Regulation Best Interest," which consumer advocate organizations consider weak, says Reish.
"I believe that the new guidance will allow conflicted advice...in the sense that an advisor could earn money based on a conflicted recommendation," he says.
Even though the rule will be lax, Roberts says it will still contain more regulations than the current rule. "I always say, 'Be careful what you ask for.'
"It will be softened, but there will still be requirements."
DOL turmoil
For more than a decade, the DOL - under other administrations - has been trying to put together new rules that oversee guidelines in retirement plans. Namely, they have wanted to set up definitions for a fiduciary.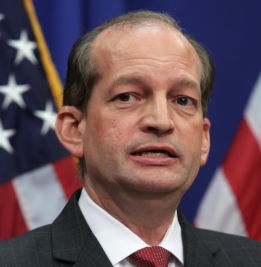 Trump's been in office since January 2017, but the DOL's leadership has been in flux for much of that time.
Trump appointed Ed Hugler to serve as Acting Secretary of Labor on Jan. 20, 2017. Alexander Acosta was confirmed and sworn into office three months later. Acosta served until July 2019.
Last September, Eugene Scalia was confirmed and has held the post for under a year. He is a son of the late Supreme Court Justice Antonin Scalia.
"I suspect it had something to do with the fact that the old rule was so controversial, and that we are on our third DOL Secretary. When Scalia arrived, I'm sure he had some edits to whatever might have already been in the works," Roberts says.
He says it's important for the Trump administration to go through the rule-making process. That way they'll have ammunition if another administration takes over and wants to revisit the rule again.
"Another administration would have a harder case to justify if they go through all of the motions now," Roberts says.
The administration, he adds, needs a regulation to close the door on something more onerous.
The Trump administration wants to get its regulations passed, no question, Wagner agrees.
"The Trump Administration would like to have as many regulations as possible enacted before Congress has the opportunity to rescind them under the Congressional Review Act.
The measure allows Congress to rescind regulations issued in the last 60 working days of Congress."
Biden's shadow?
The only question is why all this is happening at what may be the 11th hour of the Trump administration?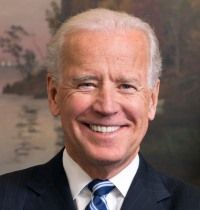 "That is a mystery," says Reish.
"Some people think that the delay is at least partially due to the prior Secretary of Labor being forced out and a new Secretary being appointed and confirmed, and then getting up to speed. That can't be the only reason, but it's part of it."
Whether DOL's sudden interest in the fiduciary rule pressages the possibility of a Biden victory in November is unknown. But the latest poll results can't be too comforting.
The Obama vice president widened his national lead over Trump to 52% to 41%, up from 50% to 41% last month, according to a Monmouth University study.
The presumptive Democratic nominee is also statistically tied in Texas, with 43% versus 44% for the president, a Quinnipiac University poll showed.
Georgia, a traditional red state, could also be in play. The latest Civiqs poll shows Biden at 48% and Trump at 47%, a statistical tie. In 2016, Trump won Georgia over Hillary Clinton, 50.4% to 45.3%.
---
Mentioned in this article:
---
---
---