Eric Clarke: We have the scale now we need to effectively compete in a number of areas to help us win enterprise opportunities.
Brooke's Note: I spent the better part of Monday editing and chopping down this RIA novella but that hardly means it's short or gutted of intrigue. So many RIA storylines of decades standing converge on this deal. But what's apparent is that the dealmakers don't see it as a culmination but rather as a starting point for competing as a newfangled outsourcer model where really only Envestnet lives. Not only are powerhouses, Orion and Brinker, coming together, but so are two powerhouses of private equity, TA and Genstar. Both have clear winning records in funding RIA-related firms. I'm pretty sure it was a first for me to interview two top PE guys from two PE firms on the same Saturday phone call. They might as well have been watching each other's backs as if they were in one firm. Another aspect of this deal is that Orion just went from being a largely white-male firm to one where women will play a bigger role. Both Noreen Beaman (best name in finance) and, more indirectly, Lori Hardwick gained a seat at the table. Kelly Waltrich was already the Orion CMO. What seems to underpin this deal is the fact that, of the 300,000 financial advisors out there, a fairly slim minority work at RIAs. The rest are brokers who want to remain brokers but also want to deliver fee-based advice without screwing up. These broker-dealers, employing hundreds, thousands or tens of thousands of brokers, need similarly scaled partners to handle this aspect of the business. With this deal, Orion leaps ahead in critical mass, critical brainpower and critical funding to do what it takes to compete for more broker both at IBDs and in the insurance realm where Brinker makes a niche.
When Tony Salewski tried to buy Orion Advisor Services five years ago, he fell short. But this time, he's ring-leading its purchase (with Envestnet founding executive, Lori Hardwick, on his advisory board) in position to drive a very Envestnet-modeled vision for growth.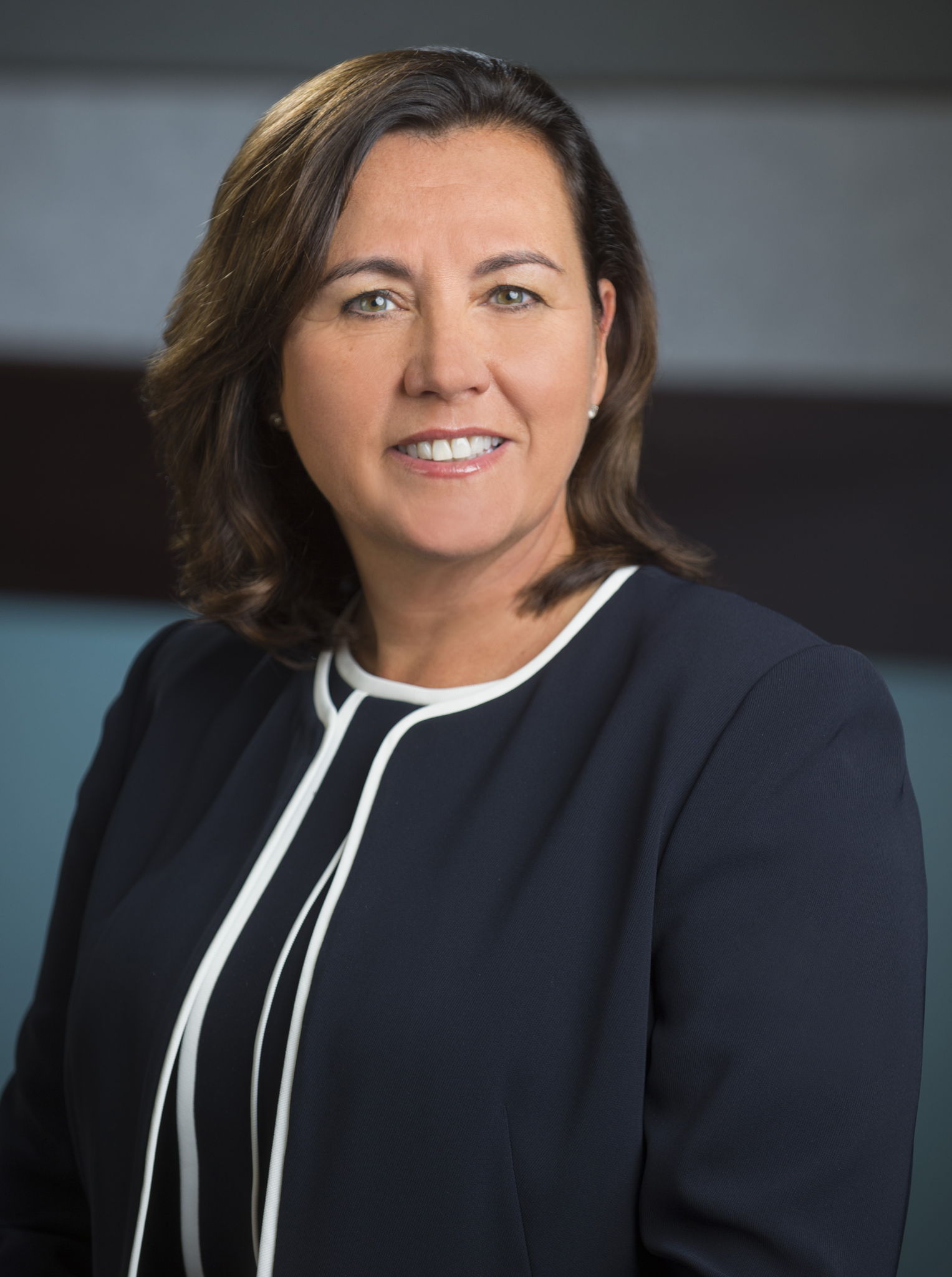 The Genstar managing director, whose deal record includes a huge gain buying and selling AssetMark, came to Orion and Brinker Capital in January, encouraged a merger and said he would help fund the Berwyn, Pa.-based TAMP.
"We put the smart people in the room together, and they said 'this makes a lot of sense'," says Salewski, who will join Orion's board alongside Brinker CEO Noreen Beaman and Genstar principal Sid Ramakrishnan.
The combination of Orion and Brinker is Salewski's brainchild, says Beaman. "Tony saw that, and we just leaned into it."
Barron's headlines in January about the two firms seeking deals -- anonymously sourced and largely denied by Orion and Brinker -- apparently contained kernels of truth. See: Charles Widger apparently decides to unload Brinker Capital in hot market.
The net result is that San Francisco, Calif.-based Genstar was the catalyst for Orion to pay an estimated $600 million for Brinker. In the process, it becomes a 1,000-employee, $42-billion AUM nestled at the No. 4 spot TAMP-- just below AssetMark.
Orion Advisor Solutions is already at or near the top for RIA assets administered by its performance reporting software.
Clock starts now
But the deal for the TAMP has veered from the familiar script of one private equity firm relieving the sagging spirits of the previous one. Boston-based TA Associates, majority stakeholder in Orion since 2015, just invested anew in addition to Eric Clarke and his firm.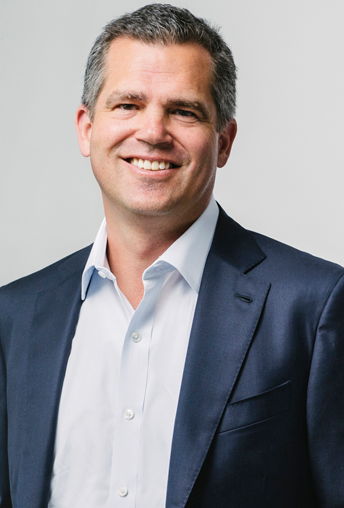 TA managing director Roy Burns says his firm wants a second bite at Orion growth and not a quick cash-out based on a five-year countdown.
TA and Genstar have an equal stake, according to Barron's. The acquisition of Brinker is the fourth time TA and Genstar have partnered on a private equity investment.
"The clock starts now," Burns says. "This is a new investment from TA so there's no time pressure."
TA's renewal of spirit can be explained. Orion is not just bigger but also transformed into something better and rarer -- a place where broker-dealers can one-stop shop, according to Will Trout, head of wealth management for Boston-based consultancy, Celent, via email.
"[Orion] has gone from a portfolio management system to a platform that rivals anything else out there in the TAMP space, including Envestnet," he says.
TA could surely book a gain. It bought in when Orion software had $275 million in administered assets (AUA); it's now grown to $1 trillion. The amount was augmented by its 2018 acquisition of financial planning software firm, Advizr. See: Eric Clarke pays about $50 million for 'monopoly piece' Advizr.
Synergy potential
Salewski called the Orion capability set "transformational."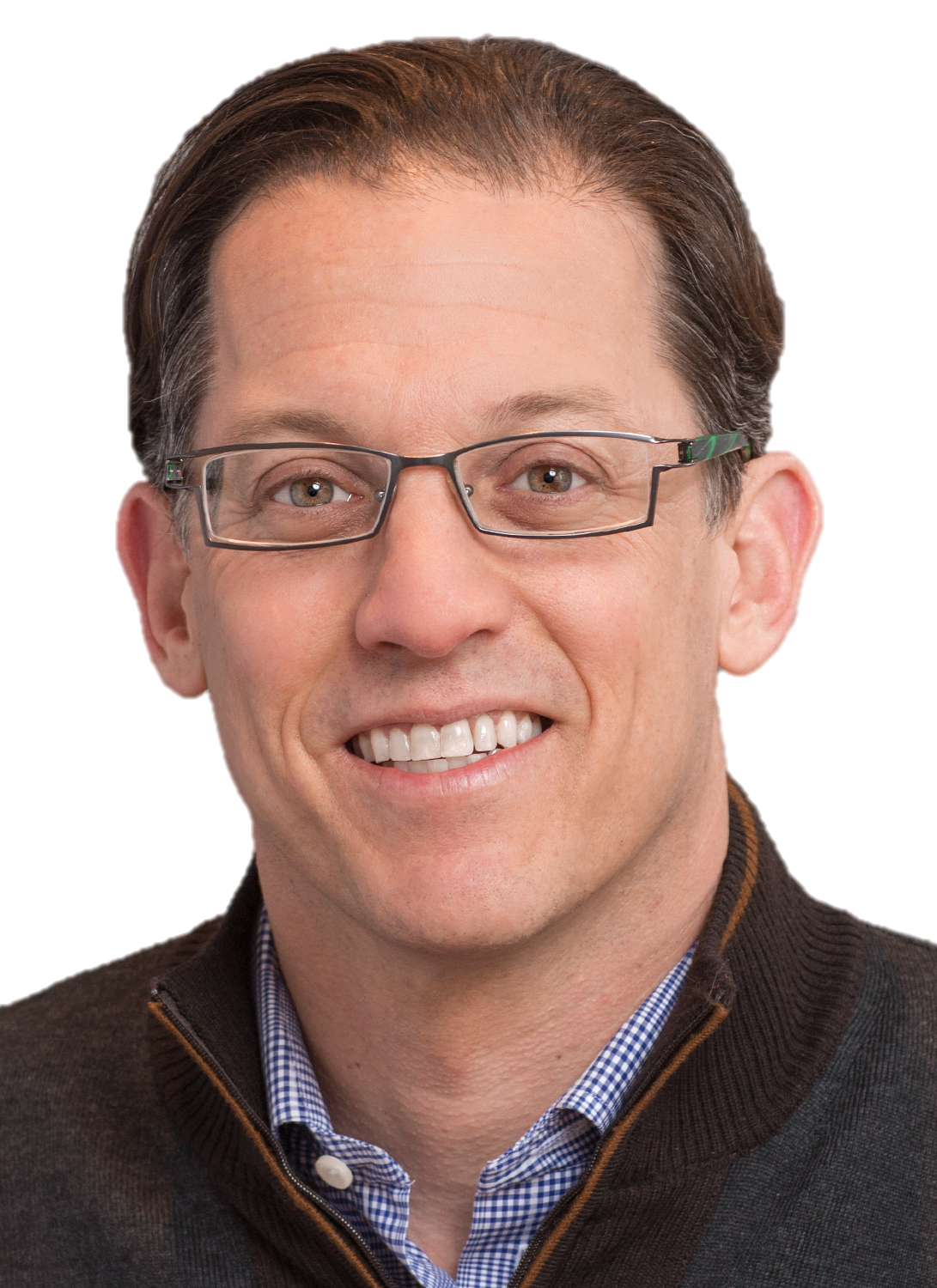 "It's pretty unique to be able to marry the market leading technology with the market leading investment management, products [and] capabilities Brinker has."
That potential for synergy may have commanded a record multiple in creating the rumored $600-million valuation.
TA and Genstar's investment makes this deal the fourth highest amount paid for a TAMP on record per billion of AUM, says Dan Seivert, CEO of Los Angeles investment bank and valuation services firm, Echelon Partners, via email.
Alex Potts, chairman of Buckingham Strategic Partners, a $35-billion TAMP comprised of BAM Advisor Services, LLC and Loring Ward, says via email he's "guessing there is arbitrage in there to make [Brinker] a 'win.'"
Arbitrage is defined as the difference between an asset's price and what you can turn around and sell it for.
Barron's also reported that with or without Orion, Genstar had its eye on Brinker -- that is until the COVID-19 pandemic struck. See: COVID-19 throws a curve ball at RIA M&A market.
Genstar paused the deal, until credit markets thawed in May, Barron's reports.
Double down strategy
Clarke makes no secret he wants more weapons to close deals where Envestnet dominates -- namely broker-dealers.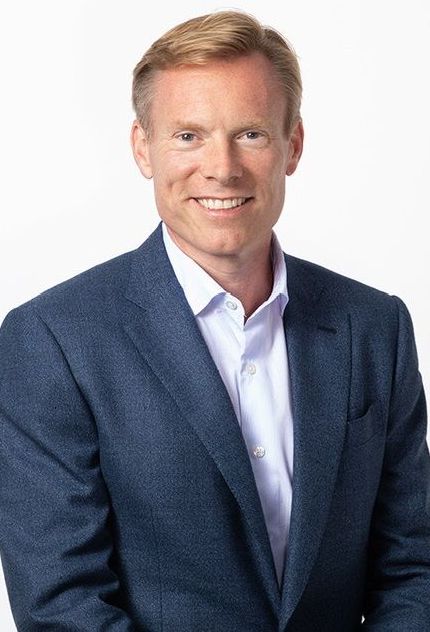 "[This] will allow us to have better win rates in that enterprise space … [and] we have the scale now we need to effectively compete in a number of areas to help us win enterprise opportunities."
The dealmakers also see great potential for Orion to gain greater share among advisors employed by insurance companies -- an area where Brinker has historically had an edge.
Yet for all the talent and strategic positioning, Orion may also be poised to make even larger acquisition, adds Potts.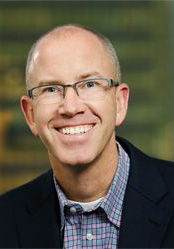 "Orion [is] making it loud and clear that they want to be in the TAMP space like Envestnet, [and] I'd see this as a double down on that strategy. They're probably eyeing AssetMark as well." (AssetMark's market cap is about $1.9 billion.)
"Brinker's recent integration with Aladdin is a real, long-term game changer [too]," says Trout. "Orion can now incorporate learnings and operational capabilities from the technologically-refreshed Brinker to scale the business and take on Envestnet and AssetMark directly." See: With Brinker Capital its first big proof of concept, BlackRock moves Aladdin onto Microsoft's cloud.
Genstar and TA's investment also closes the book on speculation earlier this year that both Orion and Brinker were for sale on the open market. It ends a six-year chase for Salewski too. See: What exactly to make of the Barron's article about Orion being listed for sale.
How Harry met Tony
Genstar first tried to invest in Orion in 2014 only to be beaten by Boston-based TA in 2015, because TA was willing to go it alone; Genstar wanted to bring in a partner, says Clarke.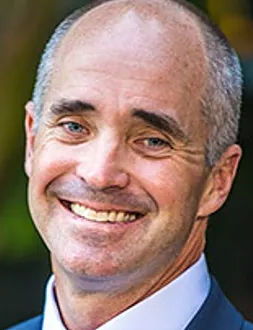 "Then, as time went on, we had an opportunity to look at ways to renew our capital structure. Tony came to us and said 'hey what do you think about this combination,' and I was immediately excited." See: Boston firm buys Orion Advisor Services as part of NorthStar succession deal
Indeed, Salewski's willingness to bash heads to create a deal ensured he got his wish the second time around.
In January, he sounded out Clarke TA's Burns and Beaman. Once their interest was secured, Genstar and TA funds rolled in.
Now it's in place, Orion's bottom line could sing, says Trout.
"Brinker represents an effort by Orion to step-up its game in the higher-end RIA space--where the margins are fat compared to the lower-end--and [with] the IBD world, particularly the insurance based broker-dealers." See: Orion wins its 95th LPL advisor to show it's also advancing in the broker-dealer market.
Genstar currently manages a portfolio of roughly $19 billion, and its investment in Orion comes from its ninth flagship private equity fund, which raised $5.5 billion last year.
TA Associates has invested in more than 500 companies since its founding in 1968, and the firm has raised over $33.5 billion in that time. Today, it pledges to invest $2 billion a year in new opportunities.
About those reports
Barron's reported in early January that both Brinker and Orion were for sale. Ultimately, its sources were on the money with Brinker and half-right with Orion.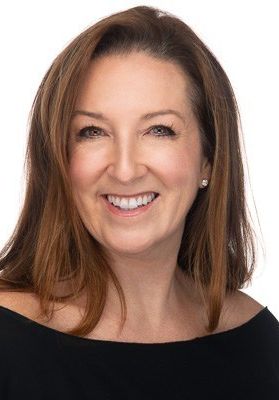 Brinker was ready for a changing of the guard, Orion et al. came along at precisely the right time, says Beaman.
"We were ready to go. We were ready to have a new capital structure, and Chuck [Widger] and his family were looking to diversify [although] Chuck will ... have an advisory board role."
Orion was never on the block, but was actively seeking deals, according to Clarke and Burns.
"TA has [previously] brought in Bain, BCG, McKinsey, Raymond James and others to help us evaluate strategic opportunities," Clarke says. See: Eric Clarke makes seven big Orion hires that reflect the big check it wrote to Bain & Co.
Alongside the Orion-Brinker deal, Genstar currently finances Cetera Financial Group, and Ascensus' recordkeeper roll-up run. See: Genstar and Aquiline opt to sell 25% stake to juice roll-up kitty.
Previously, Genstar backed Mercer Advisors as it tripled its assets under management (AUM).
It also bought the TAMP AssetMark for $412.5 million in 2013, appointed Charles Goldman as its turnaround artist, then sold it three years later for $780 million in cash. See: After a great IPO, AssetMark still needs to nail down its biggest asset, Charles Goldman.
Two TAMPs
Brinker is not Orion's first TAMP acquisition.
In Apr. 2018, Clarke's firm snapped up FTJ FundChoice and its $10 billion of AUM. See: Orion buys $10-billion TAMP to take on Envestnet and AssetMark head-on for mega-accounts
Orion also inherited CLS Investments, which had $8 billion in 2018, from its erstwhile parent North Star Financial Services Group (now Orion Advisor Solutions).
CLS will now fold under the Brinker brand, but FTJ, now branded as Orion Portfolio Solutions, will remain separate, working as a mix-and-match open-architecture TAMP in contrast with Brinker's hands-on, high-touch approach.
But for all the aspirations Orion may have to look more like larger rivals, AssetMark and Envestnet, it isn't gunning for an IPO, says Clarke.
"We do have the scale to do that, but we love the private structure of our business. It allows us to make some really great long term decisions."
Raymond James & Associates and Credit Suisse co-advised on the Orion-Brinker merger. Raymond James also advised Orion on Genstar and TA's fresh investment.
---
---
Mentioned in this article:
---
---
---
Johnj
Being marked to market never feels good but almost always happens eventually.
Pete Giza
Really?! No comments? I figured I'd be the 50th one down by now :D For at least 6 years we've all been speculating as to when ENV was going to go the full custody route. Here we are in 2020 and they haven't pulled the trigger. They have the infrastructure for sure - go what's the hold up? With TD out of the game and with many of its advisors anecdotally unhappy, it's seems like a set up for a great land rush. Enter Orion. TA's decision to double down and consume Brinker and assuredly others in the works requires Envestnet to act. Orion is soon to be on their face. Orion has had the infrastructure at the business, technology and partnership level to become a custodian prior to the TA investment. With their backing and momentum it's not a matter of IF Orion will establish itself as a custodian, it's a matter of WHEN. Eric Clark has methodically moved to an industry darling position in similar fashion of Teddu Roosevelt - by walking quietly yet carrying a big stick. That stick being his personal involvement and superior marketing. Fuse was a stroke of marketing genius and most players didn't see it coming. I have known Eric since 2006 and worked with him on and off as a consultant since 2012. I have personally watched and witnessed Orion grow from $125B in assets reported to $1Tn in eight short years. Nothing less than amazing and it happened quietly until 2 years after the TA deal. The disruption and competition that has been spawned is awesome. It will benefit a lot of companies and it will surely put many to panic. 2020 has been amazingly interesting for its first half and I expect the 2nd half to be every bit as much of not more. Pete Pete Giza CMO/CPO @ AdvisorPeak