News, Vision & Voice for the Advisory Community
With Thursday set for TD and Schwab virtual shareholder votes, August is circled on the calendar for a 'Schwabitrade' close, memos suggest, with the TD brand sticking around for ... quite a while
June 2, 2020 — 2:15 AM by By Lisa Shidler
Brooke's Note: It's pretty certain that it is happening -- the end of TD Ameritrade -- and soon. Schwab is expected to better than squeeze by DOJ's margin of legally hawkish concern and eventually achieve $2 billion of cost savings by combining.  Now it seems that the combined company may save more costs, and keep more people aboard. With COVID-19 closing retail branches, it seems that Schwab and TD are gathering as many assets as ever. So who needs branches in fancy retail space? And call-center staff seem to be able to work without floor managers cracking whips over them. So who needs call centers of massive square footage? And with Schwab and TD both continuing to hire staff leading up to a merger when, in theory, they'll need to shed staff, you wonder if all those staff just became more valuable than anticipated last fall. What company lays people off when they need all the humans they can get?
The culmination of Charles Schwab Corp.'s purchase of TD Ameritrade is approaching an end-game with Morningstar laying 75% odds the deal will be finalized. See: Odds spike to 100% Schwab and TD Ameritrade close merger, cinch added $9 billion in synergies, Morningstar analyst says, after DOJ dismisses anti-trust concerns and Schwab shareholders vote 'yes' hours later
The deal between the San Francisco-based RIA custodian and the more modest Omaha, Neb., firm is  ready to close as soon as Aug. 1-- if and when the Department of Justice approves it, according to a source who works at TD and claims to be privy to internal plans circulated a few weeks ago.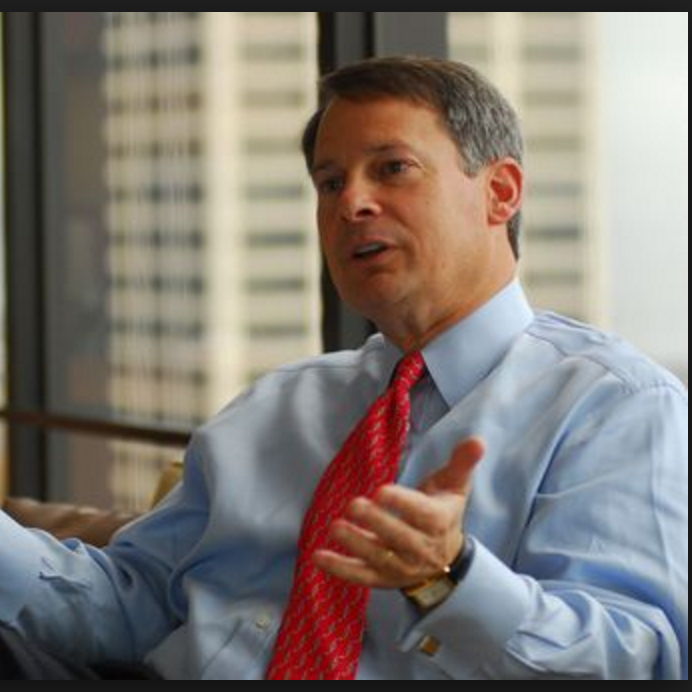 "Both companies are deep into the integration plans," says a TD Ameritrade contract staffer who claims to have been made privy to a presentation outlining plans a few weeks ago.
"There are no plans to force clients to make an abrupt switch to Schwab. However, the org changes are expected to start at the management level immediately," the source adds. 
Shareholder vote
Schwab spokesman Peter Greenley says that Schwab has no timetable related to any staff as related to its merger with TD Ameritrade.
"Any speculation about the timing of decisions related to employees is just that – speculation – as no decisions have been made."
He adds that Schwab will move deliberately -- an intention it stated back in 2019.
"I would point you to the press release from November that says the 'integration of the two firms is expected to take between 18 and 36 months, following the close of the transaction.'"
TD Ameritrade and Schwab have both scheduled special virtual shareholder meetings slated for Thursday to vote for the deal, according to SEC filings from both firms. 
TD Ameritrade shareholders can know that no jarring change will be foisted on them, according to Greenley.
"Until the process of converting accounts to Schwab's systems has begun, TD Ameritrade's clients will not experience any changes in service – they will continue to be served through all of the channels and platforms they are currently using with TD Ameritrade."
Greenley says his firm is "continuing to cooperate with the DOJ in its review of the proposed acquisition. 
"Our expectation continues to be that the deal will close sometime in the second half of the year," he said.
Market believes
Chicago-based Morningstar Inc. analyst Michael Wong predicts a 75% chance the deal will go through, pointing to stock values that show shareholders are still confident in the merger.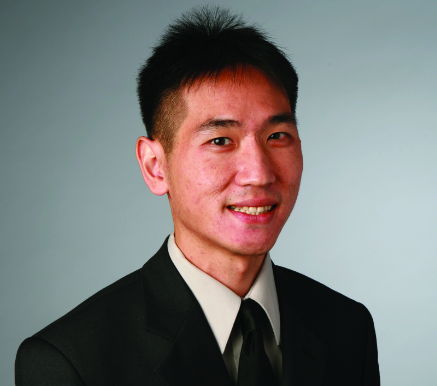 "There's less than a 4% discount to the implied merger value of TD Ameritrade shares, so the market still seems to believe the merger is going through," he wrote in a note. 
"The stocks have also been moving together, despite Charles Schwab being more leveraged to changes in interest rates and TD Ameritrade being more leveraged to changes in trading volumes," he adds.
The important stock data is not necessarily each firm's stock price, but rather the "deal spread," explains Aaron Glick an analyst for the Option & Events sales and trading desk for Cowen Inc., a New York City investment research firm.
"That's the discount AMTD trades to the SCHW offer price - it floats because it is a stock offer. A wider spread signifies more perceived risk by investors... It hasn't really changed." 
The deal is an all-stock deal. TD Ameritrade stockholders will receive 1.0837 Schwab shares for every share held, a 17% premium over the stock's 30-day average price before news of the deal broke. When the deal was first announced shares of TD Ameritrade rose 7.6% to $51.78 and Schwab's rose 2.3% to $49.31. 
However, the market tumble has pushed down Schwab's stock. It's now trading at $36.39 while TD Ameritrade's stock is trading at $38.07.
The giant Schwabitrade monster was initially valued at $26 billion, uniting more than $5 trillion in client assets, $3.8 trillion from Schwab and $1.3 trillion from TD Ameritrade. The combined monster of a firm will have more than 24 million clients. 
Cold feet
Even though all of the stars seem to be aligning for this deal, it could, statistically, fall apart. A McKinsey & Co. study shows that each year about 10% of all mergers announced are canceled.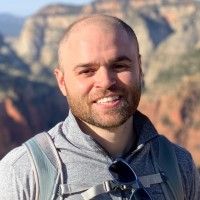 Cold feet are listed as one of the top reasons deals to break up. Another major reason deals uncouple is mismatched expectations centered around anticipated synergies and regulatory issues, the McKinsey  study showed.
Both seem unlikely given that Schwab and TD are locked into the deal by a $1 billion breakup fee. But one regulatory hurdle still remains - DOJ approval.
The department is widely believed to be leery of their combined dominance in RIA custody -- particularly because each held their own technology niche and mode of interacting with outside software vendors. TD is perceived to be more small-RIA friendly.
Charles Schwab is already the largest RIA custodian with more than 7,500 RIAs. TD Ameritrade will be adding more than 7,000 RIAs. But many custody assets with both companies.  In all "Schwabitrade' is expected to serve about 10,000 firms, post merger.
RIAs scrutinized
The RIA industry has seen a flurry of recent merger activity since the Schwab and TD Ameritrade deal was announced. 
But Wong sees no change in his assessment on the merger - despite the additional activity this year.  
"Morgan Stanley may be able to add more heft to E-Trade's RIA business, but it's still up in the air how much Morgan Stanley will continue to invest in that business," he writes. 
"There are precedents, like Wells Fargo and Raymond James, of having both employee- and independent-advisor businesses, so Morgan Stanley could make a go for the RIA industry. It's a bit early to opine on what the Goldman Folio combination does to the environment," Wong says. 
Schwab and TD will represent about 40% of the RIA custody market by Morningstar's reckoning, and how much DOJ perceives the other two members of the Big Four custodians  -- Pershing and Fidelity -- can can continue to compete could be a factor.
Because Fidelity is a private company and keeps its RIA custody totals obscured from public view, Wong sees it as a variable but clearly a counterforce.
"Fidelity will continue to be a strong competitor," he says. 
"The RIA business has always been the area that would be scrutinized. There haven't been too many developments on the RIA side for us to believe the probabilities have changed much," Wong wrote.
The TD and Schwab combination--"mid- to high-single-digit percentage" market share-- in wealth management doesn't represents a potential monopolistic force, Wong adds.  
Class action
When the deal was announced last November, Schwab and TD Ameritrade were anticipating $2 billion in annual savings through consolidation and the opportunity to rake in fat margins on the cash Schwab pulled from TD into its propriety bank. 
Since then, however,  the COVID-19 pandemic has swept the nation, causing the economy and Fed interest rates to collapse. Massive unemployment and a bumpy ride to the stock market followed--and so have the lawsuits.  See: Schwab's merger with TD Ameritrade was sterling until the Covid-19 pandemic and financial collapse took some of the shine off the deal
Both Schwab and TD Ameritrade acknowledged a new class action complaint was filed on May 12, challenging the merger in Delaware Court of Chancery, according to filings with The Securities and Exchange Commission (SEC).  
The complaint argues Schwab cut a pre-merger deal with TD Ameritrade's parent, Toronto-Dominion Bank in Canada. TD Bank allegedly agreed to vote its TD Ameritrade shares in favor of the merger, in exchange for an extension of an insured deposit agreement.  
The move allegedly makes Schwab an "interested stockholder" because the agreement occurred prior to the merger, according to the lawsuit.  
If the lawsuit is upheld by a court, the merger would need to be delayed for three years, unless the agreement is approved by a two-thirds vote of Schwab's outside shareholders, according to the SEC filing.
But Glick says such lawsuits are common and rarely prevail. 
"Almost anytime, there is a larger, public merger, we see class action lawsuits filed against the acquirer.  It's a little mini-business that these law firms have set up," he explains. 
"They make claims about the acquirer and the merger process and then the claims get resolved in some time of settlement that usually results in the acquirer updating information in the proxy."
Meanwhile, Schwab confirmed last week  it completed the acquisition of the assets of USAA's Investment Management Company, adding around $80 billion to Schwab's $3.8 trillion in total client assets. See: After Victory Capital shows the way, Schwab antes up $1.8 billion to buy USAA's 'wealth management' and brokerage business -- and an exclusive crack (except for Victory) at the wallets of 13 million members
---
---
Mentioned in this article:
---
---
Share your thoughts and opinions with the author or other readers.
John Knecht said:
June 2, 2020 — 3:57 PM
---
---