Ken Fisher: I never could have envisioned [this] 41 years ago when starting.
Brooke's Note: When a rising tide is lifting demand for a service like financial advice, what separates the winning and losing suppliers becomes a simpler equation. Firms that can bring big supply to meet big demand in a big hurry have a big advantage. Fisher Investments keeps growing and is flexing its muscle by taking its act 3,000 miles across the United States. Soon enough, hundreds of new hires will be making sales calls and talking personal finance in the Eastern time zone, likely attracting thousands of new clients with billions of dollars more in assets. Of course, being big can have its downsides, too. Ken Fisher had a national media storm on his hands last fall after making remarks about women that many deemed inappropriate. But, unsurprisingly, the founder didn't pull back. Just the opposite. He and his firm are on the offense-- maybe more than ever.
Trading pine trees for palm trees, Fisher Investments is expanding to the East Coast with a new complex in Florida that will field about 600 people.
The Camas, Wash., RIA, with $124 billion of AUM, is racing to meet rising demand for financial advice like many wealth management firms in these uncertain economic times. See: Ken Fisher hits a milestone of $100 billion of AUM and $1 billion of revenues but faces a new challenge: How to grow a mature firm with competitors yapping at his heels.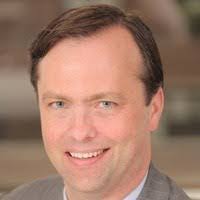 "Our business is firing on all cylinders," writes John R. Dillard, a Fisher senior vice president and spokesman, via email.
"Last year and this we've had great absolute and relative performance -- plus great service, leading to low terminations, great marketing, sales, compliance -- right across the board -- all cylinders."
The Fisher Investment absolute return gross of fees for its global return strategy was 32.53% for 2019 and a gain of 0.55% for 2020 through yesterday (June 17).
Fisher will hire 570 employees to staff new offices in Tampa's Westshore business district, bumping the firm's current 3,800-strong headcount by 15%. A skeleton crew of 30 is already on site.
The move east also ensures Fisher will no longer miss out on top-talent unwilling to relocate, says Fisher CEO, Damian Ornani, in the a release.
"This new office allows us to better retain and attract talent from throughout the Eastern Seaboard." The firm also has smaller locations in: Atlanta, Ga. and Conshohocken, Pa.
Flying solo
It's a significant milestone, albeit one that cuts against his native grain, adds Ken Fisher, in the release.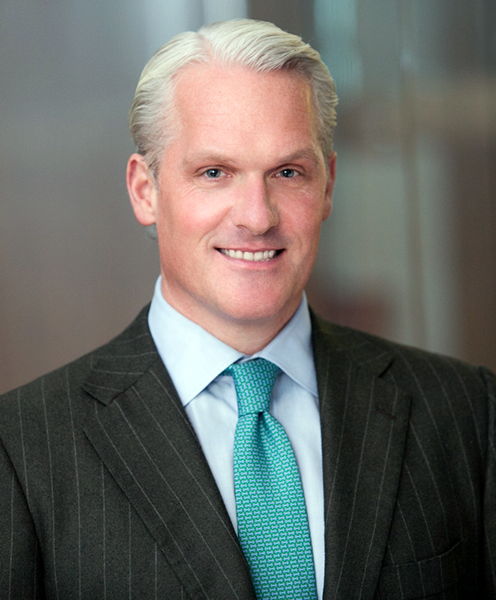 "As founder and a born, bred and lifelong West Coaster ... I never could have envisioned [this] 41 years ago when starting."
Fisher Investments received no incentives or compensation to move on either a state or local level, according to Tampa economic development council spokesperson Laura Fontanills, in comments provided to the Tampa Bay Times.
The bulk of Fisher's 3,800 staff currently work from the firm's Camas headquarters, although 1,000 are split between its two other major offices in Plano, Texas and Woodside, Calif. See: The world's largest RIA takes the cult-on-the-hill to the Washington state woods.
Covid-19 restrictions mean many staff are working at home, yet the Tampa office is open "with functioning personnel," says Dillard.
"The overwhelming majority of our employees are currently working from home. Those with technical or other reasons that need to be in the office are protected by significant measures including social distancing, staggered shifts and frequent deep cleaning."
Moving upmarket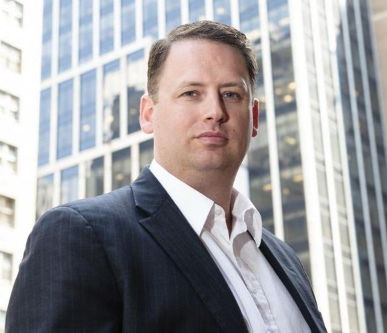 But Florida is now looking even better, says Shirl Penney, CEO of Dynasty Financial partners. He left Manhattan in Feb. 2019 for St. Petersburg, a location, perhaps, best known as Raymond James' hometown since its founding in 1962. See: Shirl Penney flies south, taking Dynasty Financial Partners to St. Petersburg in advance of a hiring spree, but won't kiss-off the Big Apple just yet.
"[The] region will do even better going forward post COVID-19. Many employees will want to live in less dense areas. I am very bullish on the local economy," he adds.
Increasingly, Fisher is finding favor upmarket after decades targeting the mass affluent, Dillard explains.
"Our U.S. private client group ($78 billion for North American private investors) has generated the largest share of our dollar growth, followed by our international private client group ($12 billion)."
By June 9, this year, Fisher's AUM soared further to $124 billion, up about 9% from $114 billion in early November, according to the firm. The S&P 500 climbed roughly 3.6% between Nov. 8 and June 9. See: Ken Fisher hits a milestone of $100 billion of AUM and $1 billion of revenues.
Consequences
Yet the expansion doesn't necessarily tie in to current events.
"This expansion has been contemplated for years and under active planning for about a year," Dilliard says.
An as yet unnamed "long-tenured female investment counselor, group vice president" will head up the office. No senior leaders are expected to relocate, Dillard adds.
401(k) assets are the fastest-growing Fisher segment, now more than $1 billion for small and mid-size business.
Institutional assets of $31 billion were off in 2019 as a consequence of a speech Fisher gave in October at the Tiburon CEO Summit. His remarks--freighted with sexual innuendo--were widely viewed as inappropriate, and he apologized after a social media firestorm.
In Oct. 2019, multiple media organizations stated that Ken Fisher had compared using financial planning to win investment management accounts with "trying to get into a girl's pants."
Sour taste
In a public relations blitz, Fisher claimed the media misquoted him and made the remarks seem worse than they were.
According to an excerpt of the "fireside chat" that got him in hot water, Fisher actually said you wouldn't go up to a woman and ask what's "in your pants." The excerpt was first obtained by CNBC and reported by Bloomberg in February.
"By saying those inappropriate things, I was demonstrating inappropriateness," Fisher asserted in the Bloomberg interview. "I said, 'It would blow up in your face. You'd come off like a jerk.'"
Ultimately, the media coverage of Fisher's remarks left a sour taste throughout the firm -- but also a strong determination to prove the doubters wrong, Dillard continues.
"Our people remain as energized and motivated as ever, but the media mischaracterizations of our firm made most employees angry -- they know the firm from the inside out."
---
---