Matt Kilgroe: We followed the evolution of the independent space- particularly on the technology side.
The breakaway movement may have gone underground during the COVID-19 pandemic and subsequent market meltdown, but it never blinked.
While wirehouses were getting knocked sideways by the shift to a virtual workplace, RIA custodians and recruiters adjusted their poaching tools on the fly and began shepherding "quiet launches."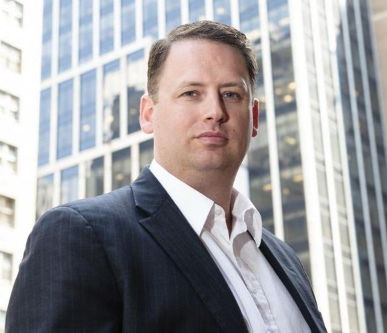 Matt Kilgroe, a 29-year Merrill Lynch and UBS veteran in St. Petersburg, and his team are the latest example. They announced their breakaway firm today (June 16).
The firm, Cyndeo Wealth Partners, will now occupy the 23rd floor of a tower shared with Dynasty Financial Partners on the 15th-floor. Cyndeo is part of Dynasty's network. The name is from the Greek word "syndeo" meaning "connect."
Under UBS's wing, the group was known as Kilgroe, Frantzis, Quinty & Associates Wealth Management.
More flexibility
Kilgroe uprooted his 12-member staff that managed $1.2 billion at UBS to better serve a more UHNW-focused clientele -- executives, business owners, land owners and professional athletes -- with more investment managers.
"We had keen interest from our clients for more flexibility surrounding investments and service than we could provide in the wirehouse setting," he says in a release. See: Lebenthal breakaways stake out a pricey swath of the Hamptons the better to entice wealthy society types who now live there year-round.
That said, the Covid-19 crisis exposed new chinks in the wirehouse armor -- namely nationwide policies for social distancing, says Louis Diamond, principal of Diamond Consultants, which recruited Kilgroe to become a Dynasty client.
"Breakaways are happening in states that are more open," he says. "Florida is pretty open -- particularly northern Florida."
"[Wirehouses] are making centralized [shelter-at-home] decisions [that apply across state lines and regions.] It's an added bonus [not to have to abide by a single distancing guideline.]"
Quiet Launches
Real estate -- a big part of branch-based wirehouses' deliverable and overhead -- is also working against the New York City- and Charlotte-based brokerages, says Shirl Penney CEO of Dynasty Financial Partners.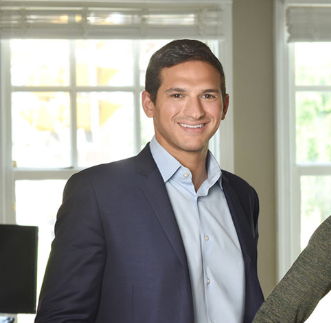 "What I would say is this environment is proving real estate, that used to be a big part of the value that advisors thought they were paying at a wirehouse, to be less valuable in the ability to work remotely, etc." See: Backs to the wall, wirehouses renew legal efforts to stem team breakaways -- with junior partners sparking the tension
Yet if the breakaway movement seemed to be on hiatus since March, there is a good reason for it, says Brian Hamburger, CEO of MarketCounsel.
"What's 'in' in right now is the quiet launch," he says.
"Most advisors have been quite aware that there are far more important issues surrounding their clients than the launch of their firm. The firms they're leaving are also dealing with their own tumult.
"As a result, breakaway brokers are pursuing a more discreet, humble and targeted communication strategy. It's one that focuses on client retention and risk mitigation, and deferring outbound promotional efforts to later," he says.
Robust market
Diamond agrees that the media's radio silence belies a robust breakaway market.
"We had a bunch of breakaways lined up pre-COVID that we thought would fall off," he says. "It's kind of the opposite, if anything. They've moved up."
Where there's a recruiting will, there's a way, according to Hamburger
"The custodians are successfully running transition teams in a virtual manner," he says. "We have seen many major breakaway launches since March."
Of course, the RIA custodians, Fidelity in the case of Kilgroe, have much to dangle in front of frustrated staff brokers.
"We followed the evolution of the independent space, particularly on the technology side, and wanted to tap into the advanced capabilities," Kilgroe says. "And we wanted to create a strategy around succession planning."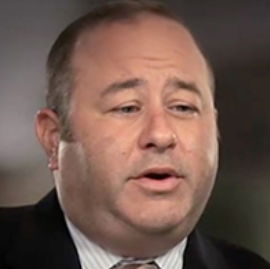 The local factor
Penney says he knew of the Kilgroe team by reputation before he moved his own business into St. Petersburg in 2019, but Mindy Diamond [mother of Louis] made the introduction, in large part, because of the local factor.
Keeping it all in the Florida family, Kilgroe selected Jacksonville-based Black Diamond, an upgrade he referenced.
"We are excited to utilize the technological tools that allow client data aggregating as well as financial modelling," he says in the release.
Dynasty, meanwhile, was extra-excited to win Cyndeo, Penney says, because a picture tells a thousand words.
His firm helped build out and design the new RIA's office, just an eight-floor ride up his building's elevator and it is kitted out with the most modern of big curved screens, modern layout and furniture and spectacular ocean views.
It's a demonstration project that is a major stop on the tour -- the Gulf of Mexico not included.
---
---
Mentioned in this article:
---
---
---
Jeff Spears
Looks like we have some new recruiting rules. All of us had time to think during the lock-down. What we do with that time will define us and our professional if before the find a vaccine. Congratulations Dynasty.