News, Vision & Voice for the Advisory Community
The Mountain View, Calif., firm registers a broker-dealer then rolls out 'Marketplace' to virtually meld five big semi-manual platforms into one smoother, more digital NTF platform of alts -- and charge a hefty toll.
June 16, 2020 — 1:46 AM by Oisin Breen
Brooke's Note: When Chuck Schwab invented OneSource in the 1990s it was a huge advance. Funds were willing to pay his firm 35 basis points annually for all the assets that flowed to them because of all the marketing costs it saved them. Investors loved OneSource because it sold funds commission free and gave them tremendous variety all in one "supermarket." Today OneSource is on the decline because innovation has overtaken it. But alternative investments are where mutual funds were in 1990, only even more disorganized, and so it seems to make sense to create an NTF platform. Addepar is going for it. But it took plenty of doing and a willingness to go beyond the Chuck script because of the data nightmare that hedge funds, private equity and the like represent. But if Eric Poirier pulls it off, look out. And we'll no longer wonder why VCs threw $250 million or so at the effort.
Addepar just reinvented its business model. It's betting its future on its latest creation, an alternatives assets supermarket where it takes a cut of the action.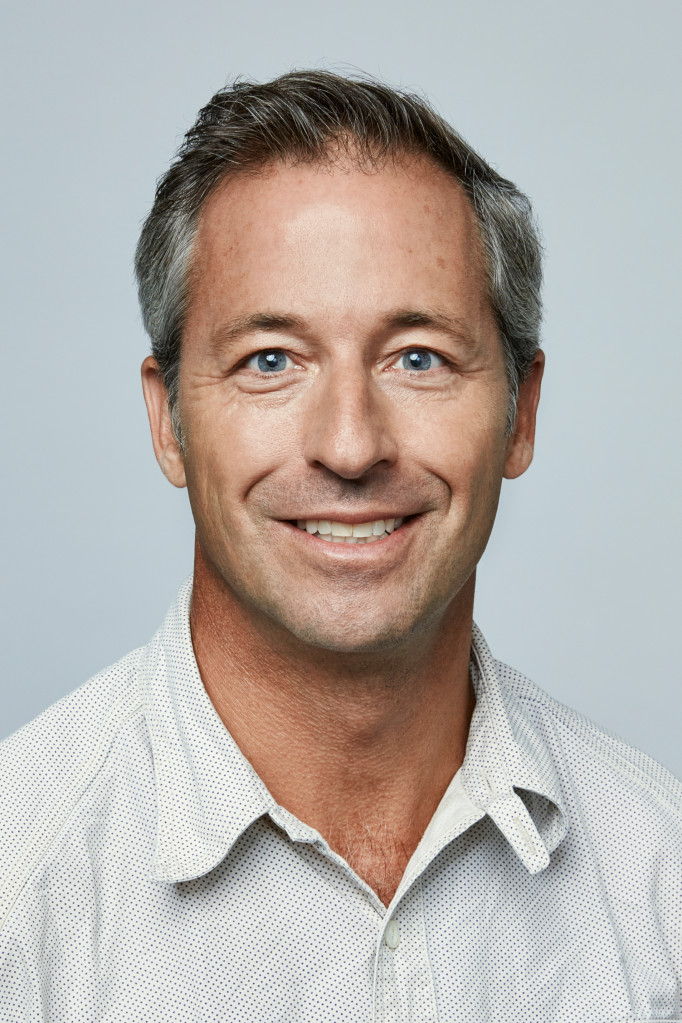 The Mountain View Calif., portfolio accounting firm registered its own broker-dealer, Acervus Securities, to set up a toll booth between users of its reporting software and the mega-platforms like BlackRock's iCapital, where trillions of dollars of alternative assets sit in inventory. 
Until now, Addepar, founded in 2010, was a performance reporting firm for big RIAs and other big investors with 33% of their portfolio holdings in alternative assets.
Addepar provides software to Iconiq Capital, the RIA that manages $23.5 billion of largely alternative assets for Mark Zuckerberg, Sheryl Sandberg and other Silicon Valley giants. See: How the Facebook IPO is creating the mother of all RIAs, Iconiq, and what an in-your-face it is for Wall Street
Marketplace, launched last month, was always going to be more like a main course than an after-dinner mint but it had to wait its turn.
It now seeks to leverage more than a decade of experience as a trusted vendor to hundreds of advisors managing $2 trillion largely for ultra-high-net-worth investors.
"Building this type of marketplace offering is not easy," CEO Eric Poirier explains. "To build this type of platform, and to do so in a way that met our standards for usability, performance and scalability, took … the better part of a decade, and you would be hard pressed to get it done any faster."
Of course -- as they do now -- clients could go direct to the platforms, but Addepar is using a bunch of carrots to be sure they use its overlay.  See: Power Player: Addepar's Eric Poirier drags RIAs to seek alpha in a beta world even as the advisors demand -- and get -- eMoney and FolioDynamix connections
"What we want to do goes beyond simply facilitating transactions in alternatives," says Poirier. "This [exchange] is only the first step; we'll provide data-driven insights to complement our clients' existing decision-making framework."
Aligned offerings
By getting skin in the game, Addepar now takes a cut of the action from an underserved, little-understood asset class where fee margins are yet to be compressed,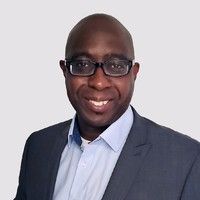 By contrast, in the ultra-competitive world of software, Tamarac, Orion and Black Diamond all compete for large RIAs.
"Our partners compensate us as part of our distribution agreements, and in turn, they have access to an audience aligned with their offerings," an Addepar spokeswoman explains, via email.
Addepar uses Artivest and soon will add iCapital to distribute hedge-fund, private equity, private credit, real estate and venture capital investments.
It uses Melting Point Solutions to access secondary liquidity markets and illiquid private funds, through EquityZen, and soon Zanbato for pre-IPO equities and funds and StoneCastle for high-yield FDIC-insured cash.
"We have distribution arrangements with all of our partners, structured so that our clients, and their end investors, do not pay any additional fees," she adds.
Apples to apples
When asked how this differed from what iCapital or Artivest promises, Poirier explained that an RIA can shop Marketplace, for example, to buy private shares in AirBNB.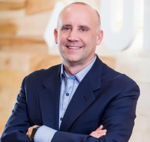 When the RIA sees four ask prices on four platforms for the stock, they can make sense of it because of the data that Addepar brings to bear to make it an apples to apples comparison.
The platform also allows an RIA to key in information once and have it apply as a one-application to all five platforms.
"We have thousands of advisers across hundreds of firms ... [and] we're in a position to add value, essentially as a distributor," the Addepar CEO told Bloomberg in a phone interview. See: As the sky falls, Addepar raises $40 million.
Though the exchange was part of the eyes-only aspect of the original Addepar master plan, the launch of Marketplace traces back to Aug. 2018, when it registered its broker-dealer.
Well-kept secret
Acervus is headed by ex-McKinsey and Credit Suisse executive Alastair Cairns, the broker-dealer's president and head of insights. Cairns joined Addepar in Nov. 2017.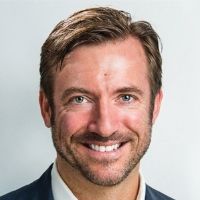 It's been a well-kept secret, says Addepar's spokeswoman. "The research and development team has been quietly working on this for years."
Orion CEO, Eric Clarke predicted the move in an email in February a year ago.
"Firms like Orion just act as 'finders' in the sense that the advisor selects securities for trade, and we simply route order flow for execution," Clarke explained.
"But to readily assist in security selection or even execute the trades directly, a limited use broker-dealer registration [is] needed."
Significant potential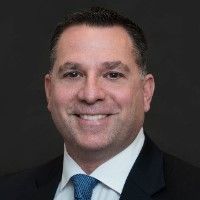 Addepar has also agreed to distribute RIA cash manager StoneCastle's cash products. See: Phones at RIA cash managers 'ring off the hook'.
"The potential is significant," says StoneCastle managing director, Frank Bonanno, via email. 
"Addepar publicly states that assets on their platform have surpassed $1.7 trillion; a reasonable assumption [is] that cash represents an average of 5% of client portfolios and that the average high-net-worth client currently has 25% of household assets in cash, much of which is held-away."
Addepar may be the right vendor to make a silk purse of a sow's ear, says Melvine Manchau, manager for asset and wealth management advisor at PricewaterhouseCoopers in a May 11 LinkedIn post.
"Private markets are notorious for being hard to access [and] heavily intermediated, with manual and paper based processes. Addepar is taking on the challenge of digitizing access."
Model rivals
Poirier declined to rule out listing more vanilla model portfolios and strategies on Addepar's marketplace in the future.
Were Addepar to make such a move, it would directly pitch the firm into competition on an investments basis with current software rivals like Orion and Vestmark. See: Vestmark hopes for a spot alongside Envestnet, Orion and SS&C; and: Orion's Eric Clarke tests new strategy.
The difference, however, is breadth of the investments on offer, and the fact that Addepar is categorically not managing any of the assets itself, Poirier continues.
"TAMPs are typically limited to a narrow range of publicly traded financial products -- ETFs, mutual funds, single stocks, etc. We are solving for clients who tend to invest over longer time horizons and whose needs are not satisfied by these traditional investment products."
The launch of Addepar's marketplace was fast-tracked so advisors could avail of potential bargains during the choppy waters of the Covid-19 economy, Poirier adds in the linked release.
"This global pandemic and corresponding market volatility is our catalyst."  See: As the sky falls, Addepar raises $40 million, at least in part because its software was built for rainy-day investors
Paying dues
Indeed, this launch begins to reduce a process of checkpoints, some manual, down to a dashboard, says Poirier, via email.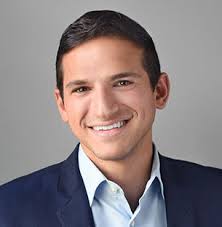 "[This] tie[s] together viewing, evaluating, transacting in, and monitoring investments across the alternatives landscape ... and in a handful of clicks, clients can progress through a singular subscription document ... then [pull] all those actions back into the Addepar platform."
Addepar's move is more a case of evolution than simply bolting on a new product, says Louis Diamond, principal of Diamond consulting, in a May 6 LinkedIn post.
"Access to private funds may be a natural extension of Addepar's ties to the ultra-high net worth space."
The new exchange is only accessible by current Addepar clients.
Addepar declined to reveal how many staff worked on the development of its marketplace. It also rebuffed a request to reveal its overall client count. Nor would it breakout how many were high-net-worth RIAs, and how many were family offices.
Addepar's backers include 8VC Palm Drive Capital; Sway Ventures; Google alumnus Laszlo Bock; and former AirBnB CFO, Laurence Tosi's WestCap Group, which ploughed a fresh $40 million into Addepar in March.
---
Related Moves

The tactic by the Mountain View, Calif. firm and Advent co-founder and code avatar Steve Strand comes a decade after Orion, Black Diamond and Tamarac began feasting on the legacy corpses, but Addepar insists meat remains on the bone.
---
---
Mentioned in this article:
Addepar
Portfolio Management System
Top Executive: Eric Poirier
---
---
Share your thoughts and opinions with the author or other readers.
Pete Giza said:
July 3, 2020 — 4:36 PM
---
---