Social never-distancing is a potential time bomb for RIAs as their clients begin to escape Covid-19 confinement.
Brooke's Note: Most people note the biggest pain of social distancing is the effect of being isolated. Social life, work life and just the pure joy of mingling in crowds went away in March for most of us. But the sudden and unforeseeable necessity of spending exponentially more time with the people we live with comes with its own consequences. Many families grow closer. Other families -- couples included -- find small differences grow until they become irreconcilable. One woman tweeted hilariously: 'You don't fully know your spouse until you work alongside them. It turns out my husband is an I'll-circle-back person. Who knew?' Though other people's relationships can be a source of humor, divorces can be destructive with lasting damage on families -- and, hence. RIAs. But thanks to China -- again -- we have a head start on seeing what we need to prepare for a post-pandemic world.
As the flames of COVID-19 begin to subside for RIA practices, another fire is building. The rate of divorce is expected to hit levels not seen since 1945 -- but RIA specialists say it's not too late to build fire breaks.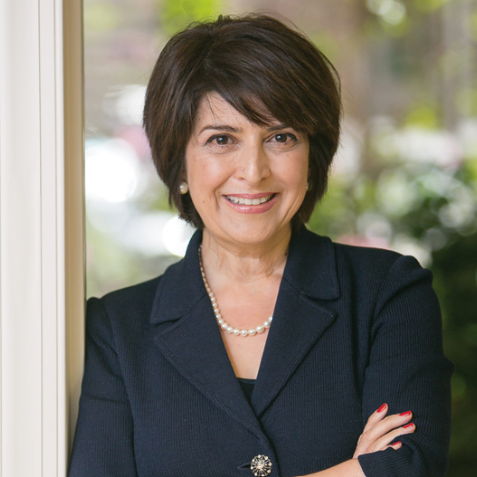 China is out in front on the trend as it was with the coronavirus. As restrictions lifted on sheltering in place, that Asian country reported record divorce filings (about 25% higher) in several cities.
An overdose of togetherness can be lethal to an unhappy marriage.
Now, many US divorce lawyers say they are being inundated with calls -- an inevitability almost on a par with death and taxes.
"The rise in divorce as a result of Covid-19 will come, it's just a matter of when," says Haleh Moddasser, partner at $1.5 billion AUM, Greensboro, N.C.-based RIA, Stearns Financial Group, via email.
"Being at home 24/7 for weeks, if not months at a time, could provide fertile ground."
Lose-lose
For RIAs, a client divorce is a potentially huge lose-lose proposition. Clients hostile toward each other can demand that advisors forcefully engage -- drawing heavily on emotional bandwidth.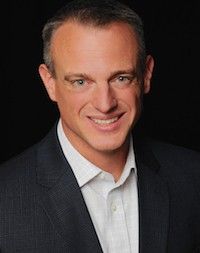 One spouse can withdraw their share of the money and find their own advisor, wreaking havoc on a financial plan when assets are prematurely liquidated. See: Why relying too heavily on a divorce attorney can be a bad financial planning move by clients.
In normal times, roughly half of all US marriages end in divorce, although that statistic is declining as millennials marry later and stay married longer. In 2018, the divorce rate in the United States stood at 2.9 per 1,000 population. The median length for marriages is 11 years.
Thus, if an average advisor has a book of 100 clients -- assuming they are all married -- as many as five could divorce in any given year.
Were this number to double, advisors could face enormous strain.
RIAs are already on high alert, says Kenneth Klabunde, founding principal of Indianapolis-based RIA, Precedent AM, via email.
"We're all anticipating a surge in our workload serving families as restrictions are lifted," he says.
"Some of this will simply be delayed needs ... pushing today's cases into the future [but others will] be precipitated by the close quarters couples are dealing with right now."
Divorce boom
Indeed, an up-tick in separations is common after traumatic events.
One of the largest increases in the US divorce rate followed World War II. Returning soldiers with broader world views and more independent-minded women were both looking for substantial life changes.
Now, stay-at-home orders, social distancing and closed businesses -- and the accompanying financial pressures -- have created a perfect storm for divorces, according to advisors who hold a certified divorce financial analyst (CDFA) qualification.
To become a CDFA, an advisor must have two years of financial planning or legal experience. After attaining the proper work experience, candidates are required to complete a four-step modular program and exam designed by the Institute for Divorce Financial Analysts (IDFA).
A certified divorce analyst might be a good fit if divorcing couples own a business together or own significant property.
A CDFA can help them better understand the value of their assets and debts. Additionally, they can create a post-divorce budget, so they have a financial plan moving forward, according to lawyers.com.
Predict pain
But to be forewarned is to be forearmed. RIAs can do critical planning to soften the blow if clients face losing a large slice of their assets in acrimonious proceedings, says Klabunde.
"We're already working through cases with incredibly unique, Covid-related challenges ... [and] having the difficult conversations even before the courts are ready," he explains.
"The biggest risk to [divorcing] high-net-worth families ... is that the process will break down due to fear, uncertainty and a perceived imbalance of financial understanding."
The problem, however, is that the COVID-19 crisis is likely to hammer a divorcee's finances, as well as a potential divorce settlement.
Transparency critical
Falling house prices, collapsed family businesses and distressed markets will likely result in divorcees selling stocks at huge losses to fund settlements, Moddasser says.
"The recipient spouse is forced to sell 'low,' and buy 'high' -- not a good way to make money," she explains. "In such cases, the agreed upon division may no longer feel fair, and may even result in more litigation."
Such scenarios are also the No. 1 reason why high-net-worth divorce cases can turn sour if their advisors aren't versed in handling the issue, says Klabunde.
"Nothing can derail a potentially amicable divorce faster than a perceived lack of financial transparency. The potential cost of this breakdown is enormous."
Yet it may be a fairer process than what Chinese women experience, the Bloomberg article states. The woman initiates the divorce process 75% of the time
But women also get the short end of the divorce spoils. "The husband retains the right to his premarital assets—sometimes even when the wife has helped pay the mortgage," it says.
---
---
Carol Lee Roberts
The current certification exam for the CDFA designation is one comprehensive exam of 150 questions, the four module exams were consolidated as were the hard copy and e-learning materials.
Mark Keenan
Interesting article. Already, one of the largest divorce filers in the UK divorce-online.co.uk have seen a 60% increase in new cases in June compared to 2019. People who had been putting off the physical process have started earlier because they have more disposable income during lock-down. The post lockdown filers will be the key to whether this big spike happens. With potentially millions of jobs going to the wall, it may be that people will not be able to afford to file, at least in the short term?