Jenny Johnson: We're in the midst of the fourth industrial revolution, and technological advances are reshaping how financial solutions are delivered.
Brooke's Note: This is a story of a publicly traded asset manager in WisdomTree selling a chunk of technology it acquired to create a "digital" strategy to bridge itself to financial advisors and a new world of distribution. It didn't work out. The buyer is Franklin Templeton, a publicly traded fund manager, which is buying that chunk, AdvisorEngine, to get closer to advisors and find a "digital" strategy. For those reasons alone, there is reason for skepticism in this deal. That said, Franklin Templeton may have a number of advantages over WisdomTree in picking up its challenged project. It certainly has more capital to build out AdvisorEngine and it has more advisors to introduce it to. It may also be getting it at a better price and, it seems, it may benefit from investments that WisdomTree put into it -- particularly in modernizing Junxure. The wild cards here are Franklin's new CEO, Jenny Johnson, and the fact that she has lots of M&A throughput on her plate -- namely Legg Mason, a deal she really can't afford to get wrong. But there is also an apparent fearlessness ( a "kind of purpose" as Aaron Klein puts it) to her that she is going to need in a Covid-19-chilled environment where everyone else seems a little scared right now.
Franklin Resources has acquired AdvisorEngine, adding to a dazzling array of recent purchases -- picking up Junxure, a gem in RIA software -- perhaps at a very COVID-19 markdown.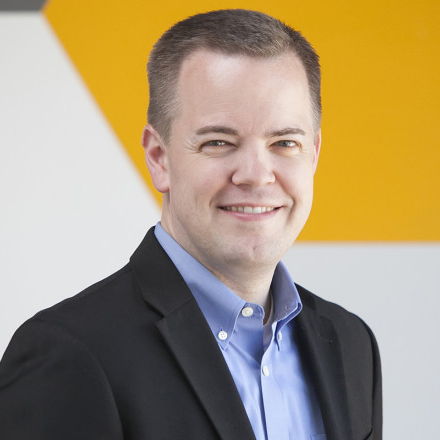 The AdvisorEngine purchase follows a six-year trend of net outflows from the asset manager's funds, and Franklin is under no illusions that it must be part of a "revolution" or become its victim.
"We're in the midst of the fourth industrial revolution, and technological advances are reshaping how financial solutions are delivered," said Jenny Johnson, president and CEO of Franklin Templeton, in a release addressing the AdvisorEngine acquisition.
Franklin acted because it had to, says Lex Sokolin,a global co-head for financial technology at New York-based software firm ConsenSys, via email.
"Across all of financial services, manufactured financial products are being distributed much more directly to consumers, [and] this implies that manufacturers like Franklin, and others like BlackRock and Schwab, have to move closer to the user wallet."
"For asset managers, this [means] building [or buying] products and technology that help either users themselves, or advisors," explains the AdvisorEngine co-founder who left the firm in 2016, but remains a shareholder until the deal closes.
Emerging trend
Myriad firms have previously followed the same strategy with varying degrees of success, WisdomTree notwithstanding. For instance, BlackRock gobbled up FutureAdvisor in 2015; Invesco acquired Jemstep in 2016 and Principal Financial Group bought RobustWealth in 2018. See: Downmarket Redtail hustles at 'crazy pace' to steal march upmarket as CRM rival Junxure wires merger and Salesforce relaunches as an off-the-rack product
AdvisorEngine gets more than money from the deal, and Franklin gets more than license fees, says Joel Bruckenstein, founder of the T3 Conferences, via email.
"Franklin potentially gives AdvisorEngine access to much wider distribution for its software [and] AdvisorEngine can serve as a platform to help distribute Franklin ETFs, mutual funds and their intellectual properties."
"The transaction brings compelling benefits and opportunities ... across wealth management channels, including registered investment advisors (RIAs), broker dealers, banks and insurance companies," says Harshendu Bindal, managing director, head of digital strategy and wealth management for Franklin Templeton.
"We are evolving our value proposition to allow firms to do business with us in a new way," he adds. "The emergence of advisor platforms that offer all-in-one digital solutions, to advisors to onboard, manage and execute their clients' investments, is a trend that we have seen in the U.S., as well as several other countries."
Job one... sell
AdvisorEngine is now tasked with developing a host of in-house software to sell on Franklin's behalf, including financial planning software and data analytics.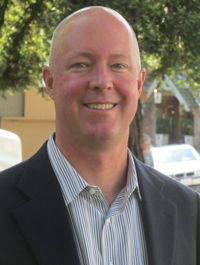 Franklin has finally seen the way the wind's blowing, says Bruckenstein.
"They've realized that the growth engine in the advisory space is clearly the independent segment of the market."
"Transparency and low costs will drive the sale of investment products more than traditional means. Altering the way you sell and distribute products must change," he adds.
Using advisor clients' personal data to boost sales will be off-limits, however.
But Franklin didn't buy AdvisorEngine as a sales pipeline, says David Lyon, founder and CEO of software vendor, Oranj, via email.
"The team at Franklin is far smarter than trying to push proprietary products under the value proposition of modern software. Franklin has a strategic focus for their business and software is a big part of that."
"A key initiative in the US is to increase penetration among fee-based advisors, especially the RIA segment," says Bindal.
"Franklin Templeton believes that the partnership with AdvisorEngine will be a way to collectively partner with all advisors, including RIAs, allowing us to bring value-add onto the desktop of advisors."
Chasing growth
Indeed, AdvisorEngine's very seasoned CRM system, Junxure, may be the plum in the pie. Franklin says it will rebuild the software -- likely with an eye toward restoring its position as a top provider to big RIAs.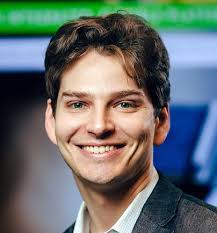 "We believe that technology is a critical component of the advisor value proposition, and that CRM is a place where powerful innovation will happen over the next decade," says Bindal.
Johnson is convinced "CRM is a place where powerful innovation will happen over the next decade," says AdvisorEngine CEO Rich Cancro in an email. Cancro will stay in his current position along with his executive team.
"Our next phase of product development has the potential to change the paradigm of what a wealth management platform can be," adds Craig Ramsey, AdvisorEngine Chief Operating Officer, in the release.
"We are bringing down the walls between CRM, portfolio management and productivity software. As this happens, advisors will deliver on the promise of 'personalization-at-scale' in a way that has not been possible previously."
Holding water?
AdvisorEngine began moving Junxure to the cloud in 2014 before adopting Amazon's cloud, AWS in 2016. But some critics believe the software remains somewhat of an expensive white elephant.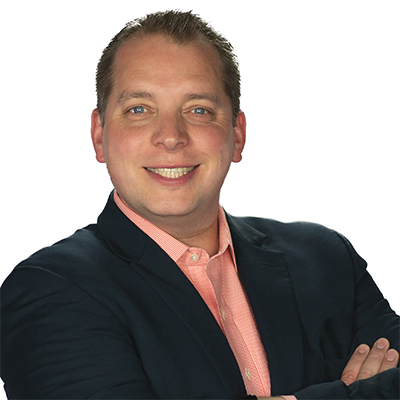 "A few RIAs have told me that, over the half-dozen years Junxure has had to facilitate desktop to cloud migration, there remain many corner cases of their existing processes that are not supported," says Bill Winterberg, founder of FPPad.com, via email.
Franklin is also playing follow-the-CRM-leader behind Envestnet and SS&C, he adds.
"[The idea of] personalization at scale [that] hasn't been possible previously doesn't hold much water for me."
John Rourke, CEO of New York CRM vendor WealthBox, says via email his firm has "had a significant increase in customers switching from Junxure in the last 6 months."
"It's doubtful more fund managers will bring life to this old-school technology product," he adds.
But having an in-house CRM does give Franklin a de-facto guide book to how RIAs work, and what they want, Winterberg acknowledges.
"With Junxure [Franklin can] better understand and capture how RIAs engage and deliver services to clients [meaning] Franklin can better position their products."
Hidden gem
For his part, Cancro insists problems have been solved. "We vastly closed the differences in product. I feel really good about where we are."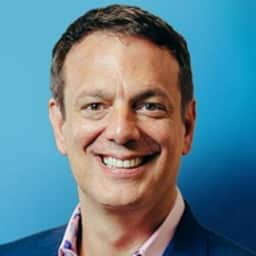 "Over 60% of users have converted to the cloud, and that trend is accelerating nicely," adds Ramsey, via email.
The one thing Franklin will need, however, is patience, says Lyon.
"The opportunity in the market is there [and] how the two companies integrate and pivot AdvisorEngine's business model will determine how successful this will be ... [but] these types of acquisitions take time to come to fruition."
The point analysts may miss is that no other asset manager has CRM technology, Tim Welsh, founder of Larkspur, Calif.-based consultancy, Nexus Strategy told Financial Planning magazine.
"Junxure is an amazing asset. It could be the hidden gem."
Heavily shopped
The San Mateo, Calif., company that operates as Franklin Templeton bought 100% of New York-based AdvisorEngine, even though it has pending a $4.5-billion cash deal for Legg Mason.
Cancro also confirmed in an email that Franklin has taken a 100% stake, and says he has rolled over his equity into the firm.
Terms of the deal were not disclosed, but since last year, reports have swirled that WisdomTree Investments had "heavily shopped" its AdvisorEngine stake, worth "a little bit north of 33%," according to Cancro.
Vladimir Baranov, chief technology officer and David Scalzo, the managing partner and founder of Kirenega, based in NYC, are also shareholders. Krienega has funded five AdvisorEngine rounds.
The initial price of $55 million was chopped to $35 million in 2020 as buyers failed to bite, sources state.
If that alone didn't convey distress, WisdomTree left no doubt by revealing a sale was in the offing in its Jan. earnings call.
Following up, Chief Financial Officer Amit Muni told investors in its April earnings call that WisdomTree would take a "non-cash impairment charge of $19.7 million." The amount was attributable to the sale of AdvisorEngine, after "writing down the remaining value of [its] investment to $8.5 million."
Prior to the sale, WisdomTree had lent $30 million to AdvisorEngine, mostly to fund its 2018 purchase of Junxure. The exchange-traded product maker also invested an initial $22 million in AdvisorEngine itself.
Put simply, WisdomTree decided to cut its losses, says Joseph Anthony, president for financial services at Philadelphia public relations firm, Gregory FCA, via email.
"[This] close[s] the books on an investment they decided wasn't going to be as fully beneficial as they'd hoped. Certainly, it makes their ETF business easier to digest if another buyer comes calling."
Turning the ship
Wealth management isn't such a leap for Johnson, who previously oversaw Franklin's company's ultra-high-net-worth (UHNW) business, Fiduciary Trust Company International. She was appointed the firm's overall CEO in Nov. 2019.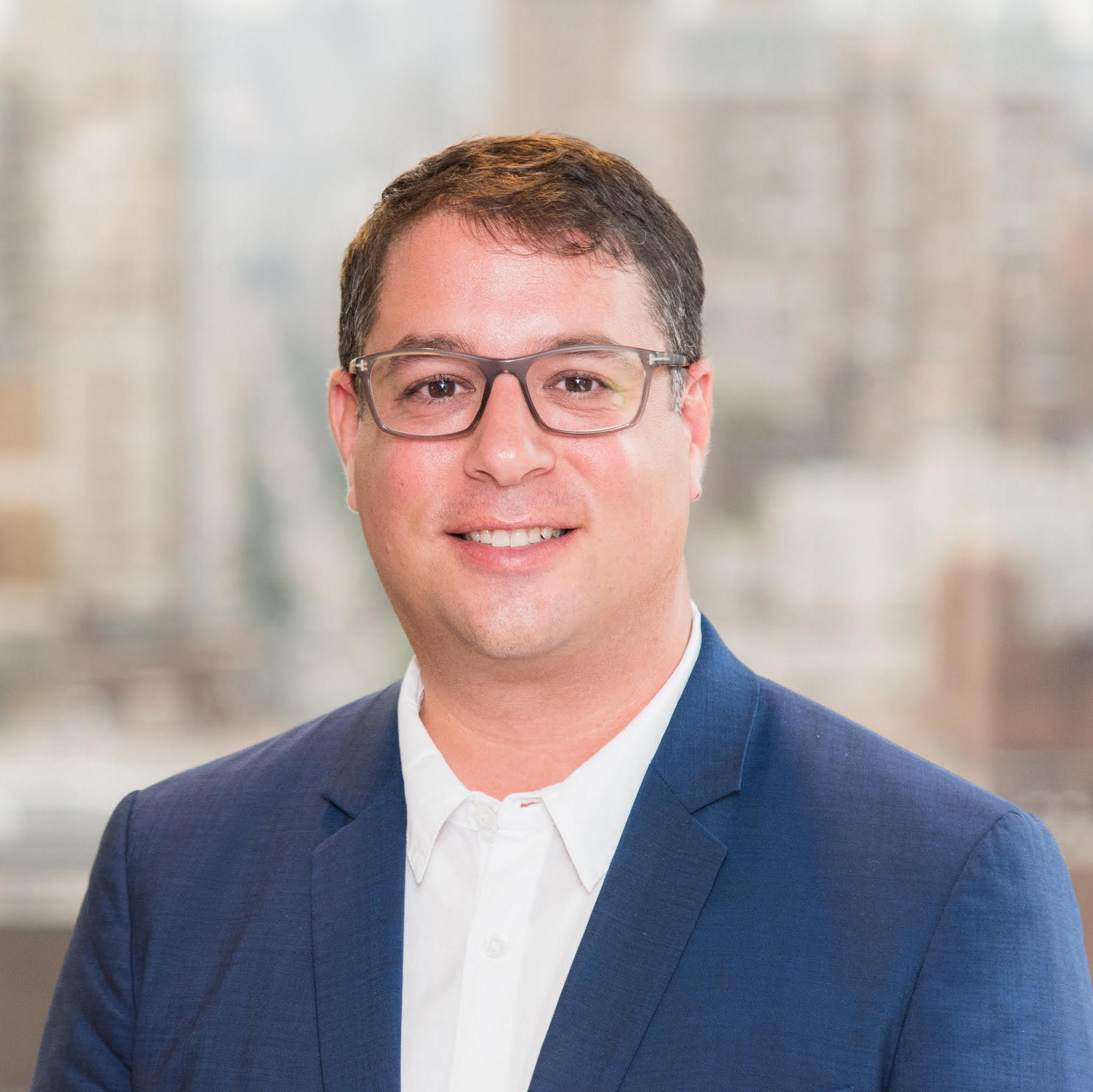 Johnson is the fourth member of her family to serve as CEO. She formally took the reins in February, just before the deal to acquire Legg Mason for $4.5 billion in cash was announced Feb. 18. At the time, Legg Mason had about $800 billion in managed assets.
She came aboard in 1988 and was named president in late 2016. She helped oversee the purchases of Pennsylvania Trust Co., an employee-owned wealth management firm in Philadelphia with $4.7 billion in client assets, and Athena Capital Advisors, a Lincoln, Mass., RIA that manages $6 billion.
Don't count out Johnson's chops as an innovator, says Bruckenstein.
"Most of [Franklin's] conservative reputation came from the previous generation of the firm's leadership [or] ownership.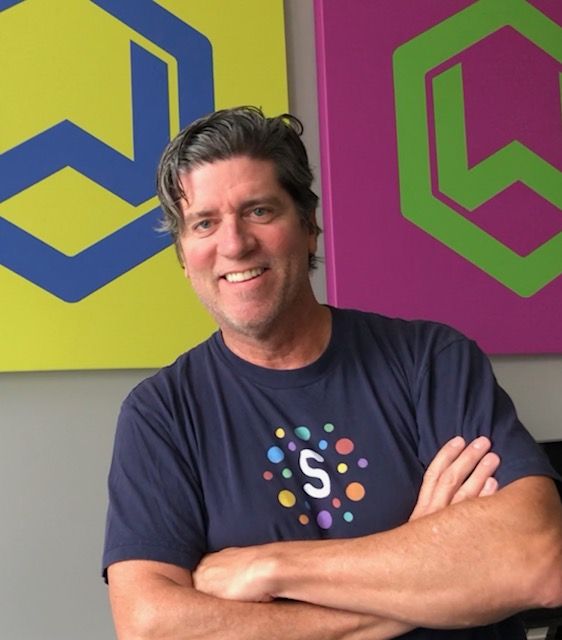 "Just because the firm has a conservative history doesn't mean they can't innovate ... if you bring in newer, more innovative leaders, you can."
She's driving a real turn-around, says Aaron Klein, CEO of Auburn, Calif., risk management and model portfolio vendor, Riskalyze, via email.
"Franklin Templeton has been making a number of aggressive moves to transform their business for the future, including the Legg Mason and AdvisorEngine acquisitions. It's impressive to watch an asset manager move with that kind of purpose and determination."
In contrast, when wealth management arm Franklin Templeton Investments purchased Athena, it was its first acquisition in 18 years.
"Franklin Templeton's acquisition strategy, going back to our earliest acquisition decades ago, has always been focused on strengthening and diversifying our business," says Bindal.
"Recently announced acquisitions have focused more on strengthening the UHNW business of Fiduciary Trust, in the case of Athena Capital and Penn Trust, while the Legg Mason transaction adds significant fixed income, equity and alternatives capabilities to serve both institutional and retail clients, particularly within advisory," he explains, via email.
Devil in the (CRM) detail
Precisely how Franklin intends to rebuild or revamp Junxure remains unclear, given Cancro declared the job was already two-thirds done in a Feb. 4 interview. He stated that it would finish 2020 with "a complete user-experience redesign."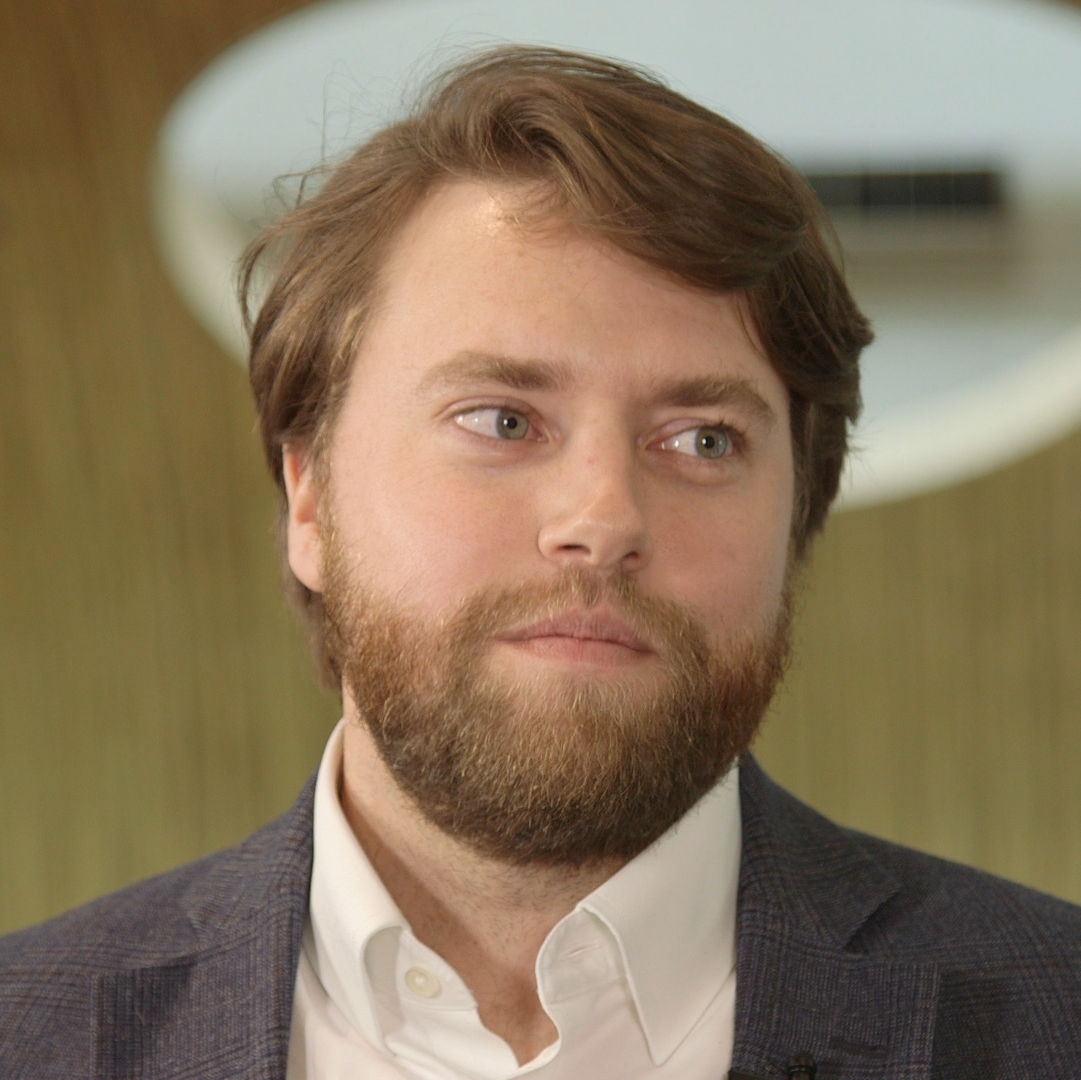 In 2018, AdvisorEngine revamped its software under-the-hood, and bolstered its ability to scale to higher AUM businesses by moving to Amazon's cloud.
In 2019, the focus became integrations with firms like Pershing, eMoney and Schwab for digital account opening.
"Junxure is a very powerful CRM system, but we need to raise the bar on the user experience -- it's already in the works and we cannot wait to show and release it to you," Cancro wrote in a May 6 letter he sent to Junxure clients and provided to RIABiz.
"Franklin Templeton will be investing new working capital into the business, which will be used to accelerate product development."
Going in-house
In AdvisorEngine, Franklin, at the very least, may have gotten a company that is growing customers.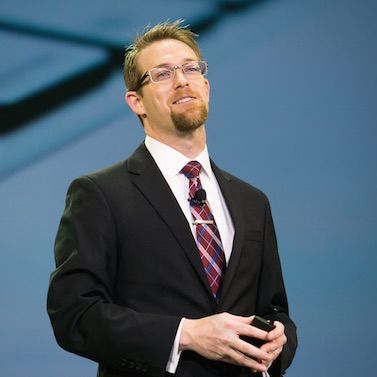 Founded in 2014 as Vanare, the company is described as an all-in-one, white-labelled RIA software bundle.
With Junxure, AdvisorEngine serves 1,200 firms with $600 billion of assets under management, according to the release. See: Greg Friedman pockets maybe $20 million on Junxure sale, subtracts one full-time CEO job and goes all in on Private Ocean
Over the past year, it also posted sizeable yearly growth as of Dec. 31, 2019, according to figures Cancro provided in a February.
Users increased 61%, assets by 175%, and total account numbers by 32%.
Buying a company in turnaround mode augments a bold strategy for Franklin, which managed $580 billion as of March 31.
The move gives it control of the investing process down to the advisor portfolio level -- though boldness in a storm is more like self-preservation, according to Bruckenstein.
"Is it bold? I don't know, but continuing to do what they did in the past would not seem to be the way to go," he said.
"Is there risk? There is always some level of risk when you embark on a new strategy or make an investment of this sort [but] the real question is: Is the risk worth taking? I think it is."
---
---
Brian Murphy
Well, at least that's part of the way in the right direction. Problem is all of these product companies are still focused on using technology to sell products (Mutual Funds, ETFs, etc.). Trying to fit yet another generic technology solution into the intermediary channel. Too many already exist and no one wants to be beholden to a single financial product company. Instead, they should be using technology to solve higher order problems (ie. Saving for retirement, income in retirement, etc.) and positioning not at advisors, but to the mass market. New "financial products" could then stem from that. Just sayin'
---