Hardeep Walia: Schwab shares our spirit and passion for making personalized investing easier and more accessible.
Brooke's Note: Mysteries solved. Somehow it didn't add up that Motif was merely selling accounts to Folio, and Motif CEO Hardeep Walia had nothing to say about 10 years in business where many things went right. It also seemed an odd coincidence that Schwab was announcing its belief in bundle purchases just as all of this was happening. Now it's becoming apparent how it fits together, and it seems to be a happy ending for all parties. For Schwab, being in the Bay area is paying big dividends in this instance, because it can onboard a whole tech company's staff without making anyone move. It also seems very fortuitous that the deal was doable just when Schwab wanted to make its move to direct indexing and fractional shares.
The Charles Schwab Corp. announced today (May 7) that it will pay cash for the technology and intellectual property of Motif, a data-driven thematic portfolio firm that will give Schwab the capability to do direct indexing without a mutual fund or ETF.
Motif founder and CEO Hardeep Walia will join Schwab along with a majority of the San Mateo, Calif., venture's 50 development and investment employees. It's still too early to say how they will be folded into the discount broker and RIA custodian.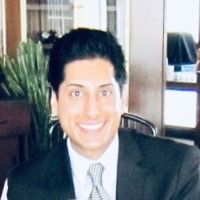 "We continue to work through many details, including team and reporting structure, and will look forward to communicating transparently as we solidify plans leading up to the close, which is expected in mid-2020," says Schwab Spokeswoman Mayura Hooper. See: As Motif exits stock-bundle game, Schwab piles in with 'Slices,' fulfilling a pledge to offer free fractional shares.
Motif will catapult Schwab to the head of a growing movement toward direct indexing, a way to sell indexes both more cheaply and in more customized fashion than many ETFs. Motif is shutting down May 20.
"We intend to leverage Motif's platform to build on Schwab's existing capabilities and help accelerate our development of thematic and direct indexing solutions for Schwab's retail investors and RIA clients," says Neesha Hathi, Schwab's executive vice president and chief digital officer.
Hathi may actually be understating the case, according to Josh Levin, co-founder and chief strategy officer, OpenInvest, a standalone direct indexing firm.
"This is a huge, but not surprising, signal in the wealth management space," he says. "Motif's direct indexing capabilities were quite limited. But Schwab has acquired the whole team and will certainly work to rapidly roll these capabilities out cross-channel."
Coup
Indeed, Schwab pulled off a minor coup -- for what it gets, and what it paid, says Sanjeeb Rajput, chief revenue officer of Empaxis.
"I do believe this is a good purchase for Schwab," he says. "It is a great deal cheaper than if they had to build it themselves. The technology and intellectual property Motif had built was unique."
"For example, direct indexing directly to retail investors with as little as $10,000, who otherwise wouldn't have access, thematic investing capabilities, and the ability to set up ESG- and SRI-screened filters, which is huge for millennials and for women investors," he explains.
The Schwab-Motif deal follows Fidelity's investment last year into direct indexer, Ethic, a New York City startup.
Founded in 2015, it had about $180 million of AUM from 86 accounts at the time of the September announcement. See: Fidelity Investments inks deal with Ethic, a$180-million startup RIA (that it partly owns) to convert RIA clients into agents of ethics.
But Schwab's deal is more substantial and may give it a leg up, Rajput says.
"The other big RIA custodians do not currently have the capability to setup ESG- and SRI-screened filters, and some of them do not believe in thematic investing as they believe it is controversial."
It's just a matter of time, Levin says.
"Passive and custom passive asset management will soon become an embedded service on wealth platforms across the industry. In the post-fund world, account-level personalization becomes seamless and low-cost, which is great news for clients, advisors, and ESG advocates alike."
The announcement comes just a couple weeks after news Motif was sending its clients and their assets to Folio Institutional. See: After much acclaim but not enough profits, Motif shutters and sells itself off for parts with Folio buying the RIA and retail accounts.
Slice prelude
Schwab had little, or no, use for the clients, Rajput explains.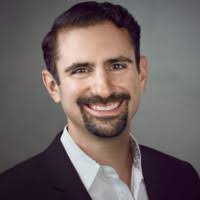 "Schwab most likely didn't want Motif's customers because they were not profitable and most of them are non-discretionary accounts that would be a drop in the bucket for them," he explains.
"The technology and the intellectual property infrastructure are the only valuable components of Motif's offering; hence why Schwab went after them and not the client accounts."
The news also comes just a couple of days after Schwab announced that it would begin selling a Motif-evoking limited selection of stock "Slices" -- 10-stock bundles of fractional shares for zero fees. See: After much acclaim but not enough profits, Motif shutters and sells itself off for parts with Folio buying the RIA and retail accounts.
Though this offering is part of Schwab's broader efforts to be "digital," it also attaches itself to Charles Schwab Asset Management.
Schwab's asset management arm is the industry's third largest index mutual fund provider, fifth largest ETF provider and fourth largest provider of retail separately managed accounts, according to Rick Wurster, executive vice president and head of Schwab Asset Management Solutions, in the release.
"We know many individual investors and RIAs seek the powerful tools that allow them to minimize taxes, efficiently manage transitions out of concentrated stock positions and incorporate personal investing preferences - all of which can be provided by a robust direct indexing offer," he said.
"We intend to bring these solutions to our clients, democratizing capabilities that previously only existed for institutions and high net-worth individuals."
Tucked into Schwab
Schwab gets all of Motif's technology and intellectual property, including algorithms, patents and source code in the acquisition. Schwab added in its release that it has substantial indexing experience internally too.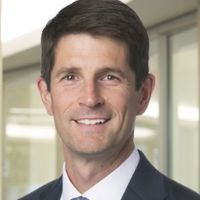 "Schwab will leverage its experience and expertise as a leading index manager as it builds out direct indexing capabilities," the release states unattributed.
Walia is pleased now to be tucked into Schwab after a decade of trying to go it alone, he says.
"For over a decade, Motif's unwavering mission has been to introduce investors to the power of thematic investing. By combining data science and automation, we have developed an innovative and personalized investing platform that appeals to both individuals and advisors.
"Schwab shares our spirit and passion for making personalized investing easier and more accessible for all," he says.
But Schwab is fortunate to be right-place, right-time with Walia and team. The other alternative was 3,000 miles away in Vienna, Va. and would have been much more expensive.
"The only other private technology and comprehensive financial services platform firm they could acquire with a 20-year history of doing this proprietary patented technology, intellectual capital, profitable retail client accounts, broker-dealer clearing and RIA custody is Folio," Rajput says. See: Folio Institutional finds its winning formula for RIA custody in specialized trading technology.
---
Related Moves
---
October 6, 2020 – 11:25 PM
---
---
Mentioned in this article:
---
---
---
Richard M. Allison
Why do I need Vanguard or any other ETF index provider for that matter, if I can do my own version of direct indexing and save the client those ETF management fees?
---