Neesha Hathi: We developed Schwab Stock Slices to meet two important needs we heard from clients.
Brooke's Note: Last year at this time, Schwab and Fidelity were ... Schwab and Fidelity. Now they are, by business model, also Robinhood, Motif and a few others as Schwab will soon subsume TD Ameritrade. All these specialized custody players, zero wizards and robo-advisors are no longer too small to be ignored and the big players are getting into all the niches. It's almost too much to even speculate about where it's headed. Just don't expect the evolution to slow down anytime soon now that the switch is flipped on.
Charles Schwab & Co. is taking it first crack at selling investors fractional stock shares with zero trading costs. (But soon it will have much, much more: To leapfrog ahead in direct indexing Charles Schwab Corp. to buy Motif technology, hire Hardeep Walia and much of his staff
But in a discount brokerage world where scale and market segmentation matters more every day, it will have some catching up to do.
The San Francisco broker, starting June 9th, will allow investors to buy bundles of 10 stocks in increments that Schwab brands "Slices." They can be as small as $5, and trade just like other online stocks, commission free.
"We developed Schwab Stock Slices to meet two important needs we heard from clients," according to Neesha Hathi, executive vice president and head of Schwab Digital Services.
Those clients include newer investors who want the ability to buy multiple stocks in small dollar amounts and older more affluent investors who want to more easily gift stock ownership to younger generations, she said.
Schwab was first to announce its entry into the market in late 2019, but Fidelity beat it to the punch by introducing fractional shares in February. (Interactive Brokers beat Fidelity and launched free fractional shares in November.)
Fidelity followed Robinhood into the market, which launched a similar product last December. See: Fidelity beats Schwab to market with free fractional share trading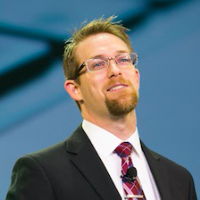 "The only few firms that have provided this, historically, were Folio, Apex Clearing [formerly Penson Clearing], and Interactive Brokers," says Sanjeeb Rajput, chief revenue officer of Empaxis Data Management, Inc.
"RBC now does it on a limited omnibus account level basis for firms like Acorns and Wealthfront. Retail clients cannot currently directly buy a fractional share of stock on Vanguard, Etrade, or TD Ameritrade."
Technical barriers
The technical barriers aren't prohibitive in 2020, but hitching them to a big legacy system might be daunting, says Bill Winterberg, principal of FPPad of Atlanta, Ga.
"While fractional share support in itself is no longer a big technological leap--consider how quickly Betterment, as an example, was able to add support for fractional share interests just a few years after launching their investing service--combining this technology with Schwab's legacy trading infrastructure surely introduces some unique compatibility challenges."
Robinhood may have finally convinced Schwab that the fractional market is real. The upstart firm keeps succeeding and it closed a $280 million Series F funding at an $8.3 billion valuation on Monday (May 4).
"The traction by Robinhood demonstrates that there is demand among investors, particularly investors just getting started with stock trading, so it makes sense that Charles Schwab, one of the biggest brokerage firms in the U.S., would offer similar trading support to its customers," Winterberg says.
Stakes sizzle
Robinhood has added three million accounts so far this year after hitting ten million accounts in December, up from six million accounts in 2018.
The need for fractional shares has exploded, especially for never-split stocks of desired and high-market capitalization names like Apple (AAPL), Amazon (AMZN), Facebook (FB), Google (Alphabet Inc. GOOG) and Netflix (NFLX).
Purchasing one full share of each would demand an investment of about $4,500. Under the Schwab Slices scheme, an investor can get stakes in the FAANG grouping for $25.
In Schwab's case, entering this niche realm late is way better than never.
"Schwab is on course with their many recent acquisitions and announcements for complete brokerage market domination," Rajput says.
"This move will help them achieve their goal by going after the final frontier (for them)."
Exploring functionality
That said, Fidelity will have something to say about that.
Schwab's minimum will be $5 and Fidelity's minimum is .001 shares that can be as small as a penny.
Fidelity also offers all Nasdaq- and NYSE-listed stocks and ETFs, with no maximum order value.
Schwab's plan, for now, is to offer S&P 500 stocks, limited to $10,000 per transaction, albeit with no limit to the number of transactions.
Schwab may also expand its fractional offering to RIAs, according to its spokesman Peter Greenley.
"This is our first application of fractional shares – focused on stocks in the S&P 500, but we will continue to evaluate how the functionality might be expanded in additional ways," he says in an email.
"We expect to make fractional shares available in the brokerage accounts of independent advisors' end clients (via Schwab Alliance) in the next month or so.
"Based on conversations with independent advisors, the ability to trade fractional shares on behalf of their high net worth clients is not a critical capability."
Competitive advantage
But Schwab has a huge advantage with the market it is only now entering, Rajput says.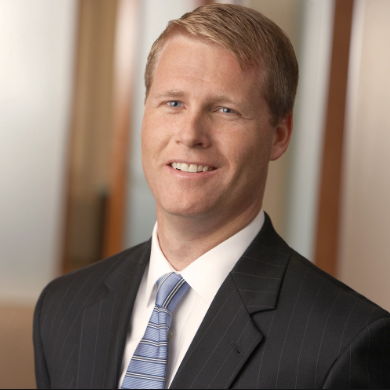 "The main reason why most [firms] don't succeed is because the cost of client acquisition is extremely high -- on average $500 to $1,000 per client, and sometimes even more," he says.
"This is a huge loss leader for these firms, which use the client data they acquire for predictive analytics, buying behavior, etc. and market/sell this client data to other firms in hopes of generating positive revenue.
"These firms don't have the marketing budgets of industry behemoths like Schwab and Fidelity, or the ability to compete with them head to head," he says.
Indeed, Schwab can now reach Gen Z investors born between 1995 and 2019 or even Generation Alpha, defined as the tech-savvy young children of Millennials, who were generally born between 1980 and 1996.
"With the introduction of Schwab Stock Slices we're leveling the playing field – across all retail channels that clients can trade stocks, they can now buy slices of stock," said Jonathan Craig, senior executive vice president and head of Schwab Investor Services.
Schwab Stock Slices will give investors the ability to sort and search companies by ticker, company name and sector. The service will also give investors the opportunity to create and purchase their own bundles of stocks.
Breaking it down
Once an investor selects the single stock or collection of stocks, the total dollar amount invested is split evenly across each stock. Slices of shares can round as narrowly as four decimal places.
For example, a $50 investment across five stocks would appear as a $10 purchase of each stock, and the order would show the number of shares or fraction of shares that $10 would buy based on stock prices at the time of execution, according to the company.
Once a trade order is executed via Schwab Stock Slices, each stock fraction will appear in a client's brokerage account to be held or sold individually going forward.
Investors will also be able to choose to automatically reinvest cash dividends into the purchase of additional shares (or fractional shares) of those stocks.
Schwab Stock Slices will be available in retail Schwab brokerage, custodial, and individual retirement accounts (IRAs). Clients using the service will be able to trade shares in real-time throughout the trading day using market orders.
---
---
---
Michael Connor
DriveWealth has been offering real-time fractional share trading for several years.