Tired of having their screens scraped, Schwab and Fidelity launch API initiatives to curtail the practice -- rewarding some, but not all scrapers with cleaner data
Opening up their APIs gives both powerhouses the ability to share data while also making it more secure -- it also puts them back in the driver's seat in choosing who gets it.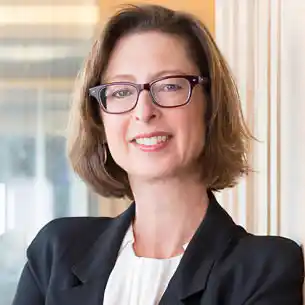 Abby Johnson: '[We] are now joining with several financial institutions to accelerate the availability of a secure, transparent and more reliable network.'
---
---
---
Stephen Chen
Thanks - one note Plaid was bought for $5.3 Billion (not million)
brooke southall
Stephen, Good catch, thank you. (Head of the class.) -Brooke
Stephen Chen
We are in the midst of leveraging Plaid so this is super relevant. There will definitely be tension around data: Stage 1: aggregators leverage data and fin tech firms innovate around it Stage 2: custodians try to control data and use it as leverage (this article) Stage 3: customers who's data it is - may get control and decide where they want to use it, since clearly they are getting value from aggregation otherwise these 3rd party solutions riding on top of the data wouldn't exist. (we'll see if this happens)
James Moock
It should be noted that Orion does in fact have a direct feed into JPMorgan so its clients will not be affected by this change. So that anonymous senior exec at the mystery data aggregation firm, would in fact, be wrong.
Frank Trotter
There are parts of these announcements that at least sound great. Better security, cleaner data, more complete picture. But there are a couple of that make me worry that the custodians are more likely attempting obstrufication. Under this approach they will have the ability to cut off access for any aggregator who they feel allows outside analysis to paint a different picture of holdings than they themselves are selling. I know there will be a few howls but this is the client's data and as such the client should be able to direct who has access with proper disclosure. The term "data pirates" stands out - these are not data pirates but firms or applications hired by a client to provide analysis or make their life easier. Any blockage outside of a genuine desire for better security is against the client's best interests.
Brooke Southall
Frank, Thank you for your comment and for teaching me a new word. At first I thought obstrufication was like obfuscation's strategery. But then I looked it up and found out you were -- as usual -- a step ahead. http://sumner-sumnertime.blogspot.com/2010/03/obstrufication.html -Brooke
Mark Woollen
Actually... Your intuition about "strategery" was not off base. When you read the posted article http://sumner-sumnertime.blogspot.com/2010/03/obstrufication.html you'll realize that the author admits the word is made up... And realize that they meant obfuscation.