Brian Hamburger: I ask advisors if they've walked across the street to the bank.
Brooke's Note: The problem with buying RIAs is a bit like the problem I had as a young kid collecting frogs. By trying to possess their wildness, the life of the amphibians went downhill fast. Roll-ups, banks and other passive or semi-passive investors have had varying success buying RIAs. But buying the whole RIA seemed to beat the alternative. Minority shareholders tend to get abused and mom-and-pop businesses don't generally have a great shelf life after the owner's most vigorous years. But with more $1-billion-plus RIAs in existence staffed with next-gen managers and more sophisticated minority buyers who can contractually protect their own interests, a market has sprung up that seems to have legs. These 20%-stake transactions are just-right Goldilocks deals where the seller gets a liquidity event without having their spirit killed in the bargain. These are like mini-IPOs that give growing RIAs a financial destination and investors a way to get in on the RIA action without killing the golden-egg-bearing quality of the asset they are acquiring.
Investors who specialize in buying minority stakes in RIAs are becoming a major force in the advice industry but sellers beware.
The RIA M&A market this year now counts more than a dozen such deals -- typically for about 25% of a firm --with no apparent slowdown in the three months since coronavirus concerns tossed a wrench into the economy.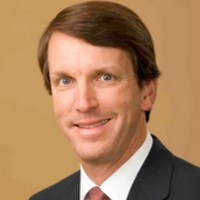 Just today (May 27), Emigrant Partners bought a minority stake in Pure, a $2.5 billion San Diego RIA.
Earlier this month, the firm--backed by New York billionaire investor and banker Howard Milstein--also made a minority investment in Parallel Advisors, a $3 billion wealth management firm in San Francisco.
Yesterday (May 26) CI Financial Corp. (TSX: CIX) announced it will take a stake in Congress Wealth Management, a Boston-based wealth manager with $2.3 billion in assets under administration.
The trend of fancy buyers anteing up cash for bite-sized chunks of $1-billion-plus RIAs is no flash in the pan, says Scott Slater, Fidelity Institutional vice of practice management & consulting.
"You're going to see more of these deals," he says. "A lot of people are excited by this approach."
Critical mass
Emigrant Partners has bought five equity stakes in RIAs since Karl Heckenberg took over just 18 months ago, and Fiduciary Network now has 17 firms in its portfolio.
Merchant Investment is adding critical mass to the buyer pool. See: Marc Spilker adds Matt Brinker as chess piece -- and partner -- in what he calls a 'very selective' talent add to build platform-for-RIA platforms outside Wall Street
Its founder and head, Marc Spilker, left Goldman Sachs after a 20-year career. From 2010 to 2014, he served as president of one of Wall Street's premier investment firms, Apollo Global Management.
He's the founding Member of GPS Investment Partners, LLC, and serves as executive chairman of Merchant Investment Management and chairman of Chiron Investment Management, LLC.
Merchant says it has equity stakes in 17 RIAs, although it won't disclose the names of all of them.
Evolution, devolution
Willing sellers have attracted a swarm of new buyers, such as Kudu Investment Management, backed by White Mountains Insurance Group, and Cynosure Group. The investment arm of the billionaire Eccles family of Salt Lake City owns a minority stake in Savant Capital Management.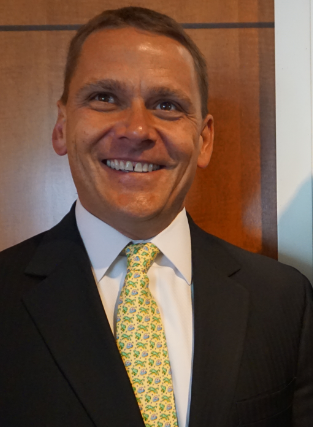 Even big RIAs that are better known as RIA majority-stake buyers are getting in on the act as minority-stake sellers.
Creative Planning, the $45 billion Omaha, Neb., RIA powerhouse, sold a minority interest to New York private equity firm General Atlantic in February.
In March, Abry Partners, a giant Boston-based PE firm, bought an equity stake in Beacon Pointe Advisors, the $9 billion Newport Beach, Calif., wealth manager.
It's a new threshold of capital investment and minority stakes M&A deals represent "an evolution in the RIA business cycle," says Slater.
It might also be devolution, says Marty Bicknell, CEO of Mariner Wealth Advisors, which will only buy 100% of a firm.

"To buy less than 100% makes it a holding company and an investment, versus an operating model," Bicknell says. "Mariner is an employee-based model under one brand and one back office infrastructure. We merge, integrate and operate everything we acquire."
But Bicknell does not claim to be a purist and recently formed Mariner Platform Solutions to "take minority ownership in practices as a succession strategy," he says.
Win, win
Sellers like the minority model because they can get cash, take chips off the table, retain control of their firms and solve succession issues. In addition, they often access management expertise, prospect leads and a share of a platform.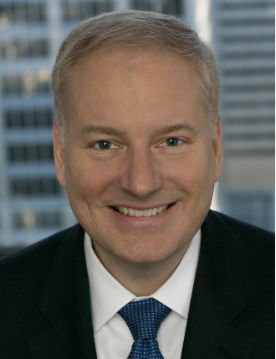 Buyers like the model because it gives them access to big, successful wealth managers without a roll-up owner's risk of sapping the RIA principal's motivation to continue growing aggressively.
Buyers can make a tidy profit if they buy equity stakes at, say, a multiple of seven times discounted cash flow, and later sell their stake when the RIA's valuation may have doubled.
"It's an opportunity for multiple expansion," says Peter Nesvold, the former COO of M&A investment banker Silverlane Advisors (now part of Raymond James). Others call it "multiple arbitrage." See: Raymond James bids to be the Goldman Sachs of RIA M&A through acquistion Silver Lane -- and it might just work
Like any other deal, the devil dwells in the details, says attorney Brian Hamburger, who advises on deals as CEO of the New Jersey-based compliance consulting firm MarketCounsel.
"A lot of advisors look at a minority equity stake and are blinded by the zeros on the check," Hamburger says.
"The equity investment may be 20%, but the buyer may want 50% voting rights. Buyers may also want a seat on the investment committee or demand that the advisor work with certain vendors, who have financial ties to the buyers. That gives the buyer earnings leverage beyond what the equity investment is."
Piece of the action
Yet the attraction is strong -- especially for risk-averse RIAs sitting atop a valuable but illiquid asset.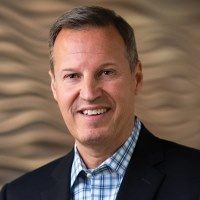 "Cash is king and advisors jump at the opportunity to diversify their single stock positions in their companies, pay down debt and make other attractive investments," says Echelon Partners CEO Dan Seivert.
Indeed, the deal structure is likely to give the minority investor the right to buy out the rest of the firm.
"It can be a pathway to majority interest," says Jeff Concepcion, CEO of Stratos Wealth. Normally a buyer, Concepcion recently sold a chunk of his firm to Milstein's Emigrant Bank.
It's not uncommon for minority investors to ask for board seats and voting privileges, which can give them a say, for example, in how much debt an RIA incurs.
In addition to partial equity ownership, buyers are looking for a piece of the action.
Emigrant and Fiduciary Network want guaranteed cash flow, says Karl Heckenberg, CEO for both entities. "We're generally buying earnings."
Some buyers take a percentage of revenues, others a share of profits. Most insist they get a "preferred interest" to guarantee they get paid before anyone else.
In the meantime, it gives RIAs just enough control over their own destinies, adds DeVoe & Co.'s principal David DeVoe.
"It's a business model that resonates for RIAs because it enables management teams to feel comfortable they can grow the business on their own terms."
Once exotic
Though the raft of minority deals make the structure seem novel, it has been around for a while.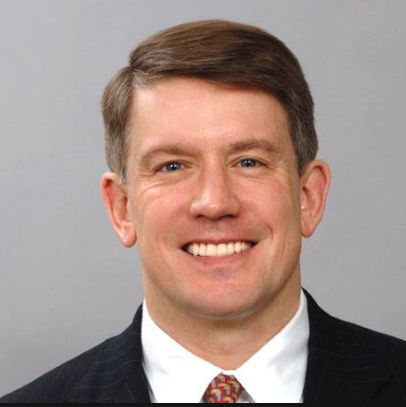 Mark Hurley, began buying minority stakes in firms over a decade ago and eventually sold his stake in Fiduciary Network to its 75% owner, Emigrant Partners, in a contentious transaction three years ago. See: Mark Hurley battles to end his relationship with his billionaire investor
Hightower Advisors, now controlled by private equity firm Thomas H. Lee Partners, also helped pioneer the concept and is still buying minority shares in firms.
Though minority deals were once exotic, they became more mainstream thanks to a growing sophistication of both buyers and sellers, says Nesvold.

"There was a perception that investors in RIAs had to have control," he says.
"The investors came to realize that even if they had legal control, they didn't have real operational control, which is elusive in a business built around intangible relationships.
"But as more sophisticated investors came into the market, they realized a minority stake could be very attractive," he adds.
Less traumatic
Buying a minority stake in an RIA — usually around 20% or less-- also allows an investor to fly below the legal threshold for regulatory disclosure, a factor that should be scrutinized by sellers.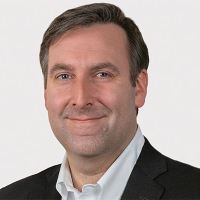 "They want to be invisible," Hamburger says. "Why?"
Sure there are caveats, but most RIA sellers see the glass as half-full, says Concepcion, who earlier this month bought an estimated 25% stake in Brown Wealth Management, a $600 million-plus advisory firm in San Diego.
"Most of the firms we're talking to now are interested in a minority deal. For every four owners we talk to, three are interested in a minority deal."
In addition to "taking chips off the table" and getting a cash infusion, Concepcion thinks the minority model is appealing to RIAs because it's not as emotionally traumatic as selling the firm outright.
"The advisors aren't jumping off a cliff," he says. "
The leap is also less fraught, Heckenberg adds, because minority deals are accumulating a lengthening track record.
"There's been a lot more success stories that people know about now," he says.
At the same time, Heckenberg maintains, potential sellers have heard cautionary tales about RIAs who have sold their firms outright and suffered through "integrations that didn't go well."
Gaining cachet
But these deals still suffer from a structural disadvantage -- passive ownership, says Rush Benton, senior director of strategic wealth for Captrust, which buys full control of RIAs.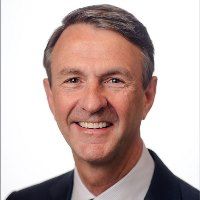 "A minority owner is just a financial partner. To effectively scale up you have to be one company, not a collection of individual companies," he says.
"We create scale for firms that join us and those advisors can become shareholders in a much larger enterprise."
Yet the minority model has gained so much cachet it now commands a premium.
"In most businesses, investors will pay more of a controlling stake," says Matt Crow, president of Memphis-based M&A valuation firm Mercer Capital.
"In wealth management, minority investors have a lower risk because they have access to a stream of reliable stream of cash flow and the burden of running the company belongs to someone else."
The benefits to the buyer are manifest, but arguably less so to the seller, according to Hamburger.
"Minority ownership is sold as gaining access to our expertise, management resources, experience and guidance, and there is some merit to that," he says.
"But at the end of the day the question is 'How expensive is that help?' And paying a fee for those services may be far less expensive than giving up equity for it."
Hamburger's advice for an RIA tempted by such a fancy deal should first see if a homespun one works better for much less.
"I ask advisors if they've walked across the street to the bank," he says. "Is it worth investing in their own business or taking chips off the table and put other capital at risk?"
But risk is everywhere. Nesvold counters.
"A minority investment in an RIA is about growth equity," says Nesvold.
"Owners of advisory firms have an aversion to using too much bank debt and having personal liability. While a minority stake isn't a passive investment, it can be a win-win for both parties if set up right."
---
Related Moves
January 15, 2020 – 2:42 AM
---
---
Mentioned in this article:
---
---
---
Bryan Hill
Be cautious of minority owners seeking invisibility. Investment advisers with minority share owners need to make sure to disclose and mitigate conflicts such as incentives/requirements to use the minority owner's affiliated money managers or vendors. FYI... A direct owner of 5% or more of an investment adviser firm must disclose on the Schedule A of the Form ADV. An indirect owner of 25% or more of an investment adviser needs to disclosed on Schedule B. A change in ownership of 50% of the voting shares of an investment adviser would be an assignment that would require client consent.
Jeff Spears
Capital Structure is like ice cream. There are many different flavors and our industry has yet to find one that tastes great. Historically structures have been unbalanced. We need to keep trying because every firm has unique tastes. I wish that Ben and Jerry's worked with wealth advisory firms.
---