Jonathan Pincus is a Northern Trust ringer with a track record.
Brooke's Note: Again and again we see it. The investment management business isn't dead. It just needs to be sold with more aids to financial advice baked in. SMArtX smartly learned from RIAs and now it'll take its game -- with new software and now a new kind of leader -- to a broader market. UPDATE: As of Jun. 23, SMArtX has added private share trading through affiliate firm, Deal Book.
Just two months after it raised $4 million to seed a business model shift, SMArtX is hiring as president a former Northern Trust executive to sell to his former peer group. See: After riding Black Diamond's coattails from near zero to $2 billion of AUM, SMArtX raises $4 million.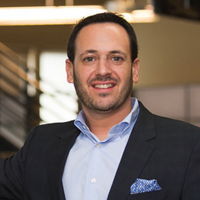 The West Palm Beach, Fla. asset manager -- best known as Black Diamond's default TAMP for RIAs -- is hiring Jonathan Pincus to open doors with asset managers and private banks and reduce dependence on its BD alliance. See: The exclusive deal SMArtX cinched with Black Diamond is yielding Tiffany results, and now SmartX is hiring to keep up.
Pincus headed Northern Trust's asset management division, driving asset growth from $3 billion to $70 billion during his tenure.
That growth came from expanding the client-base to include OCIO clients like banks and family offices. See: The super-TAMP 'OCIO' category suddenly, finally looks mortal in 2019, says Cerulli report, but modest reinvention and price cuts could give it a new run.
Though his skills relate little to software, his experience fits the need, says SMArtX CEO, Evan Rapoport.
Opens shut doors
"We did not hire [him] to be an engineer, so coming from a hot tech firm is irrelevant," Rapoport says, via email. "[His] experience growing a firm ... is paramount ... [and he] will open doors that might otherwise be shut."
Challenge to make a broad impact accepted, says Pincus, via email. "The way to measure success here will be via the collective impact that SMArtX has on the industry over time."
Before he spent 12 years at Northern Trust, Pincus spent 12 months working as a consultant, five years at Invesco, and just about three years at Legg Mason.
SMArtX's software tracks, manages, moves, buys and sells assets based on model managers and strategies users choose. Then it allocates them into unified managed accounts (UMA).
Currently, SMArtX manages roughly $2 billion in RIA assets and supports 639 strategies and 203 managers, up from 604 and 196, respectively, in April.
A presidential shopper
Pincus's grounding in the asset management trenches also makes him the ideal person to convince asset managers they need a UMA retrofit, says Rapoport.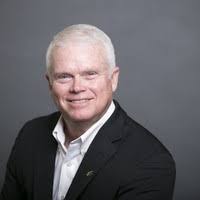 "[His] 12 years on the buy side gives him a unique understanding of the enterprise customer and also the other products available to those same customers, and then can articulate how SMArtX differs [or] is better."
Pincus became acquainted with SMArtX's UMA software when he assessed it on behalf of Northern Trust.
Then he channeled his inner Victor Kiam by jumping to a company where he saw inspiring opportunity.
"What he's best at ... is his ability to see a bigger picture, convey a crystal clear vision, and to deliver," says Rapoport.
Bill Hamm's ex-LPL Financial breakaway broker-dealer, Independent Financial Partners, is a client. It manages approximately $5 billion.
Beachwood, Ohio-based We Are One Seven just moved $100 million to SMArtX from Vestmark-owned Adhesion. It manages about $683 million. See: IFP makes anchor poach after losing LPL backstop.
Expiration date
SMArtX which employs 34, already resells its trading execution software to several firms, including Nasdaq, in partnership with KKM Financial; broker-dealer.
Equity addition
On Jun. 23, SMArtX announced it added private share trading through Deal Book. Investors can buy shares of 50 pre-IPO firms like Robinhood and SoFi albeit with a $20,000 minimum.
"Since companies are opting to stay private longer into their lifecycle, shareholders looking for liquidity are often willing to sell their shares at a discount, providing opportunity for our advisors and their clients," says Rapoport.
SMArtX's private equity move comes as the race to make it easier for advisors to buy and sell alternatives from private equity to venture capital investments heats up.
In early May, for instance, portfolio accounting software vendor Addepar extended its business model with a new alternatives supermarket. See: Addepar extends business model from software maker to player in the investments business -- a secretive project 10 years in the making.

Then on May 21 the alternative investment platform iCapital bought rival Artivest. See: No sooner does Lawrence Calcano raise $146 million than he buys rival Artivest, capping iCapital's 500%-plus run on alternatives 'platform' to $55 billion -- with almost every wolf on Wall Street chipping in.
Deal Book is owned by HedgeCo Securities, part of the initial family of companies founded by Rapoport, which includes SMArtX. HedgeCo Securities receives a commission on all Deal Book investments.
---
Related Moves
April 10, 2019 – 11:05 PM
---
---
Mentioned in this article:
---
---
---