Bill Morrissey was hired last fall and may be engineering a turnaround at little-known Park Avenue Securities.
Brooke's Note: Can a former star from an A-level broker-dealer take over a B- or C-level broker-dealer and move it up a class? It's a really hard thing to do. That said, Bill Morrissey is somebody who could pull it off. He knows the business and he knows how to bring aboard advisors and their assets. In Guardian he has a major backer. Morrissey is also somebody who has proven much but still may have something to prove. Keep an eye on Park Avenue Securities.
Bill Morrissey is back with a bigger job at a smaller broker-dealer tucked within a life insurance giant.
The former LPL Financial head of broker recruiting is now president of Park Avenue Securities, the Manhattan-based independent broker-dealer arm of The Guardian Life Insurance Company of America. ("President" is the highest rung at Park Avenue.)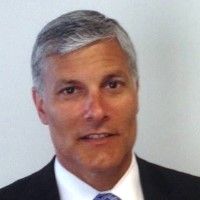 The position was previously held by John Palazzetti, who left in December after being hired in 2014. He began a new job as a New York-based complex manager for Morgan Stanley.
Palazzetti was a Morgan Stanley lifer. He was there from 1993 to 2011 before a brief stint at Fieldpoint Private Bank and Trust. See: Bank founded by ex-Merrill chiefs spurs RIA arm, Fieldpoint, to $3 billion after hiring a former Citi chief as CEO
Morrissey, 56, left LPL in June of 2018 and has held no roles since then. He quietly came aboard at Park Avenue in the fall of last year, a spokeswoman for The Guardian confirmed.
His reemergence signals that The Guardian, the largest mutual life insurance company with 8,000 employees, is ready to make a more aggressive push into retail advice.
"You don't hire Bill Morrissey unless you're prepared to really grow," says Cecile Munoz, CEO of U.S. Executive Search in Los Angeles.
"He's builder of businesses and he has a very strong following and trust from advisors."
Park Avenue exists on the bubble between big and small broker-dealers, with $213.7 million in gross revenues in 2019. By comparison LPL's gross revenues were $5.2 billion, according to InvestmentNews rankings. It was No. 27 on IN's Top 50.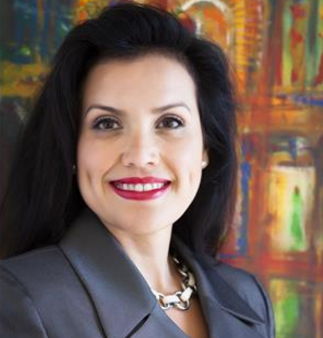 Its ADV says it has AUM of $4 billion. Park Avenue clears through Pershing, and its fee-based manager program is run through Envestnet.
"They hired somebody who can get them to the next level," says Linda Willis, CEO of Career Management Advisors in Atlanta, Ga.
Though most people know Morrissey foremost for his recruiting prowess, he has a broader skill set that will serve him well with Park Ave. Securities, Munoz adds.
He was at Fidelity Investments right out of Boston College from 1986 to 2002, with a brief stint at Merrill Lynch in 2000.
That said, he landed at a broker-dealer with low brand recognition or autonomy -- setting up a new kind of challenge, says Willis.
"It's a bit of a step down," she says. "Broker-dealers at insurance companies are like the red-headed step-children of the industry."
Recruiting war
Morrissey came to LPL and built the company's fee-based manager platform, known as SAM for strategic asset management. It was a key evolution as the company sought to recruit wirehouse brokers accustomed to such platforms.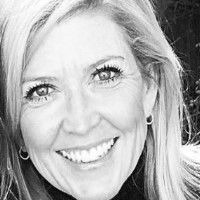 When he finally left LPL, he had survived past when many big executives of his era -- Bill Dwyer, Derek Bruton and Mark Casady -- had already moved on. See: As era ends, Bill Morrissey steps down to make way for younger exec who leaves job as UBS's digital guru
It happened after a rough stretch when LPL got drawn into a recruiting war with Kestra, Ameriprise and Cetera after those firms targeted the 3,200 brokers with National Planning Holdings when LPL was busy trying to complete a purchase of the firm. LPL Financial wages 'war' on Cetera, Securities America and Kestra after they pounced on NPH advisors in wake of sale
Morrissey's official LPL title was managing director and divisional president, business development.
---
---