No sooner does Lawrence Calcano raise $146 million than he buys rival Artivest -- then Wells Fargo alts service -- capping iCapital's 500%-plus run on alternatives 'platform' to $58 billion -- with almost every wolf on Wall Street chipping in
The iCapital CEO, who started 2019 at a humble $8 billion of AUA, now adds Artivest's $4 billion and its sweet technology to rolled up clientele with funding from BlackRock, Blackstone, Carlyle, KKR, JPMorgan, Morgan Stanley among others. A month later, iCapital brings in $3 billion more with purchase of Wells Fargo alts platform, and the storied bank became an iCapital investor.
Lawrence Calcano: We're living in sad and bizarre times. It's putting a spotlight on the need for automation. Historically there's a just lots of re-typing.
---
Related Moves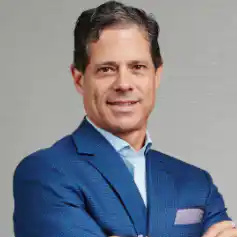 January 16, 2023 at 6:53 AM
---
March 22, 2019 at 7:55 PM
---
---
---