Lawrence Calcano: We're living in sad and bizarre times. It's putting a spotlight on the need for automation. Historically there's a just lots of re-typing.
Brooke's Note: For RIAs, alternative investments have all the advantages -- and all the problems. On the plus side is differentiation, non-correlation and the potential for truly extraordinary returns. On the downside is a very non-digital marketplace of spreadsheets, manual entry and fragmentation of distribution -- not to mention high minimums and low access to the best managers. For distributors looking to solve the latter problems, it's been no walk in the park either. But Lawrence Calcano's ability to get a syndication of big Wall Street firms to back him, bring business to him and consolidate their platforms with him seems to be opening a new chapter on what could be. The addition of Artivest is significant. The rivals share many customers in the RIA world but have different competencies. These are the kinds of advances we have seen in the bond market over the years -- a place to shop for hedge funds and private equity that feels more like Nasdaq and less like eBay. UPDATE: On June 18, iCapital made a second acquisition: Wells Fargo's alternatives feeder fund platform. Wells Fargo also became an iCapital investor as part of the deal.
Under the cover of COVID-19, Lawrence Calcano took another big step toward making his alternative investments platform more like a private investments exchange for financial advisors.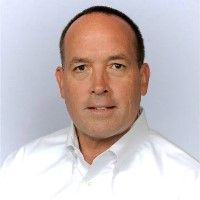 The CEO of iCapital, fresh off a giant March capital raise from a Wall Street A-list, added rival Artivest and its $4 billion of assets serviced.
The deal sweetener, sources say, is the fellow-New York City startup's technology. iCapital can now apply it more broadly to an asset hoard more than 10 times larger.
"We have long admired Artivest's technical innovations and capabilities in registered funds and direct investments, and the strength of their team," he says in a release.
iCapital won't screw up the progress made by Artivest, according to Martin Beaulieu, Chairman and Chief Executive Officer of Artivest.
"We are pleased to reach an agreement with iCapital, which is well positioned to deliver the quality and continuity of client experience that is central to Artivest's offering. We are confident that iCapital is the right service provider for our managers, advisors, and their clients."
On Jun. 18 iCapital followed up its purchase of Artivest with the purchase of San Francisco, Calif.-based Wells Fargo's alternative investment platform, which administers $3 billion in client assets, across 70 investment products, from hedge funds to private real estate, and private equity.
As part of the deal, Wells Fargo also made an unspecified strategic investment in iCapital, under the terms of the firm's most recent funding round. The transaction is expected to close in the second half of 2020, according to both firms.
"This agreement is emblematic of the great strides we have made," says Calcano in the linked release.
Mutual benefit
iCapital, founded in 2013, is on a righteous surge. It completed a Bob Beamon leap from $8 billion serviced at the end of 2018 to $58 billion in client assets today.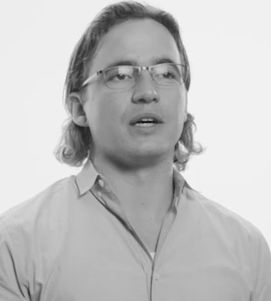 Artivest, founded 2011, is known for prioritizing smooth software functioning. It has 190 funds, 14,285 underlying accounts and 9 white label partners.
Wells Fargo's alternatives platform, previously part of the 168 year old firm's global alternative investments division has 70 funds, 5,000 underlying accounts, and $3 billion in client assets.
Getting iCapital's heft together with Artivest's technology and offerings is a positive development for customers of both companies, says Eric Poirier, CEO of Addepar.
His Mountain View, Calif., firm sells software that administers nearly $2 trillion of assets, including about $700 billion of alternative assets and has many RIA clients that use both Artivest and iCapital.
"iCapital's going to benefit from this," he says. "I have absolutely no concern that the net of the experience improves over time."
This focus on low-glamour investment processing was always an Artivest focus, said James Waldinger, hedge fund veteran and CEO of New York-based Artivest in a 2015 RIABiz interview. See: The SEC democratizes crowdfunding but RIAs need to guard against clients getting seated at an expanded kids' table
"We are not trying to 'democratize' anything or disrupt the world. We are simply trying to make things faster, cheaper and easier…by removing some of the friction from these interactions we hope to open the high-net-worth market to these firms."
Teaming up with iCapital is a shot in the arm for Wells Fargo's alternatives service too, says Darrell Cronk, president of Wells Fargo's investment institute, in a linked release. "[It] will allow us to ... upgrade the overall platform and launch new offerings."
Spotlight on automation
The rapid consolidation of alternative investments platforms, however, suggests that Wall Street increasingly may believe that eliminating friction begins with making one successful co-financed alternative investments exchange.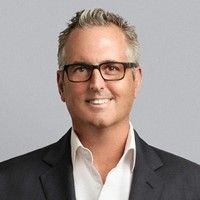 Alternative investments themselves have never caught fire with RIAs, in part because researching, buying and advising on them them is labor intensive. But when it also requires doing business with multiple platforms, it adds to the friction.
"We're living in sad and bizarre times," says Calcano. "It's putting a spotlight on the need for automation. Historically there's a just lots of re-typing."
RIAs and other independent advisors hold 30% of iCapital's client assets or about $15.3 billion of the current $51 billion, according to iCapital. It made a deal with Schwab Advisor Services in October.
Other freestanding alternatives platforms remain, like CAIS and EquityZen.
"I can't comment on this transaction, but I know we will have our moment," says Matt Brown, CEO of CAIS somewhat cryptically in an email. See: Fidelity teams with CAIS and Goldman Sachs as part of big push into alternative investments on behalf of RIAs
EquityZen can compete effectively with its nimble footing, says Phil Haslett, founder | chief revenue officer of EquityZen."Maintaining our independence allows EquityZen to be a best-in-class offering within the pre-IPO secondaries space and gives us the flexibility to deliver products that customers ask for, in real-time," he says.
The bulk of iCapital's asset explosion derives from purchases in early 2019 of feeder-fund platforms of both Bank of America and Morgan Stanley.
Calcano kept up the momentum by raising $146 million on March 23 from Hong Kong-based Ping An Global Voyager Fund. Artivest deal terms were not disclosed.
Vote of confidence
Goldman Sachs, Affiliated Managers Group, Hamilton Lane, and WestCap put money in the recent $146 million round in addition to contributions from existing backers BlackRock, UBS Financial Services Inc., Blackstone Group and BNY Mellon.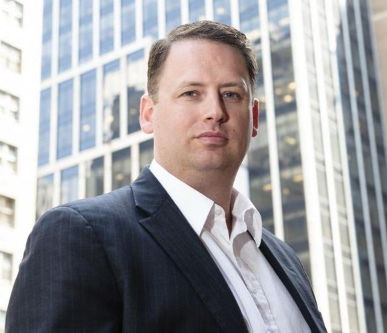 The $146 million of capital raised amid the darkest days of the stock market was a giant vote of confidence.
iCapital had only raised $79 million before that in its seven years. Artivest raised $17 million with Kohlberg Kravis Roberts providing $15 million of that total seed. iCapital's total raised is $225 million.
KKR "is expected to convert" its current holdings in Artivest into equity shares of iCapital, the release states.
As part of the financing, BlackRock has taken a "significant minority stake" in iCapital Network. Wells Fargo is now also a "strategic" investor.
iCapital's seemingly out-of-the-blue inorganic growth spurt comes after a period when its CEO organically won friends in the industry, says Shirl Penney, CEO of Dynasty Financial Partners.
"Lawrence is a world class business operator and a fantastic person who has built very strong relationships across the industry," he says.
"Dynasty was one of the first adopters of iCapital in the RIA space, and we are long-term partners. I am not at all surprised to see them have the level of success they have had."
Parceling duties
Under the terms of the agreement, iCapital will purchase the majority of Artivest's assets, including all technology and its operating platform.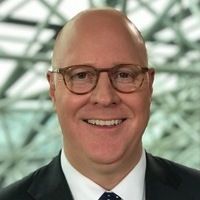 The transaction also includes management of Artivest's 28 proprietary alternative investment funds, along with several large enterprise relationships and Artivest's 'Open Network' platform, according to a statement.
The platform offers a menu of alternative products and strategies to approximately 1,800 financial advisors and their high-net-worth investors. As part of the transaction, 28 Artivest team members out of a staff of 100 are expected to join iCapital.
Following the close of this transaction and the recent Wells Fargo alternatives acquisition, iCapital will service more than $58 billion in client assets across approximately 720 funds, 120,000 underlying accounts, and more than 70 white label partners.
Artivest Holdings, Inc., will continue to manage the legacy Altegris mutual fund business, as well as commodity pools that are not included in the transaction with iCapital.
These vehicles will be overseen by Altegris Advisors, the existing portfolio management team, and related operational staff to ensure continuity post transaction. See: Feeling its oats in post-Genworth life, Altegris does a deal with KKR anchored by a big Merrill Lynch brokerage commitment
---
---
---