Peter D'Arrigo: 'Yodlee... is starting to, or actually beginning of last year, running into some headwinds in terms of growth, particularly within that analytics segment.
Brooke's Note: Envestnet now owns Tamarac, MoneyGuidePro, FolioDynamix and Yodlee. It's a diversified portfolio of advisor brands that all stand for something in this industry. But the Chicago technology outsourcer may still be best at being ... Envestnet. So its overall revenues steam ahead even as it works to be sure its deals carry their own weight -- eventually. It's interesting to hear that Envestnet really got under the hood to do some tinkering with Yodlee. For now it's dealing with assuring the FTC that Yodlee data will remain private and assuring Wall Street that next year's Yodlee revenues will be better than this year.
Stiffening competition, the COVID-19 market chill, and federal regulators are making 2020 a rebuilding year for Yodlee, but Envestnet is sailing through the storm bolstered by a 24% boost in recurring revenues.
Even Yodlee had a revenue gain of 4% to 5% in the first quarter, but it came with a big caveat from CFO Peter H. D'Arrigo, during the company's May 7th earnings call.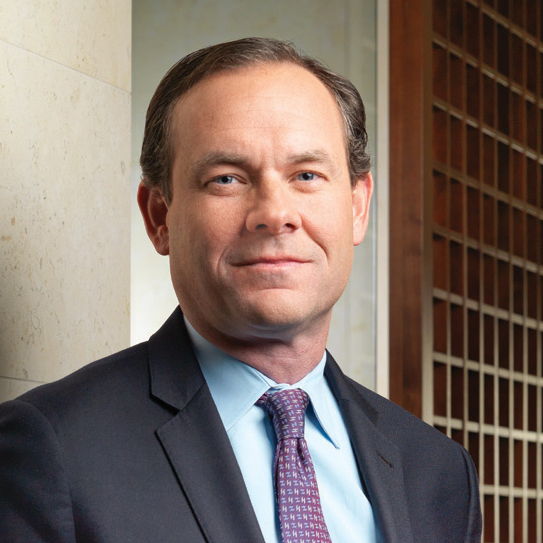 "The rest of the year, we're still not expecting an acceleration from that point," D'Arrigo said. "We're still expecting flatness, not only given the headwinds that we're still working through, but also just given the broader economy.
"So we expect some of the business that was starting to get into the pipeline will likely slow down. So probably still flat," he added.
Shares are up about 8% since that call even though industry observers no longer believe Envestnet might still reap a windfall by selling Yodlee. The Feb. 5 Barron's article claimed Envestnet "may be on the brink of going private," or being eyed as a potential acquisition by "large private-equity firms, in particular."
A gale force valuation stirred up by VISA's $5.3 billion buy of rival Plaid raised hopes for a similar deal. See: Envestnet, caught in speculative web over possible Yodlee spinoff--or sale of company, itself--has Wall Street scrambling to buy on the rumor
Analysts are right not to be too alarmed by Envestnet's cautions, says Joel Bruckenstein, who runs the T3 conference. "I think there are challenges on the advisor side of the aggregation business that aren't exclusive to Yodlee."
Closing the gap
The maelstrom of market forces unleashed by COVID-19 played to Envestnet's core strength, enabling 100,000-plus financial advisors to shift to working remotely without missing a beat.
"We handled the volumes. We illustrated our scale; we more than held up during the storm," said CEO Bill Crager.
"All the while, 100% of our global workforce, including our employees in Bangalore and Trivandrum, have been working from home.
"The agility of our technology to be deployed from anywhere and at any time and the work we have done as a company to prepare for whatever comes has been an incredible asset during these weeks."
Though only 17% more consumers were using Yodlee's account aggregation platform to check their finances, advisors more than closed the gap. Advisor service requests were up 78%, and investors used Tamarac's client portal nearly 80% more frequently, Crager noted.
The company's adjusted net revenues rose 22% to $178.4 million in the first quarter up from $145.8. million for the prior-year period - amid a Pandemic and a financial crisis.
The company's $246.5 million in revenues surpassed an expected $241.6 million in the first quarter, the highest ever.
Questions, answers
Both Crager and D'Arrigo spoke candidly about Yodlee's issues.
"We are looking to diversify that [Yodlee] client base to start to drive revenue. We'd also seen some renewals that were coming in where we're retaining clients, but not as much of the revenue. So we're in a period right now that's relatively flat," he added.
Crager noted that the company is now answering its second round of questions from federal officials, who are investigating privacy concerns about the handling of data. See: The odd case of Envestnet/Yodlee getting singled out as data scofflaw, just four days after Visa deal to buy rival Plaid and nine months after Raj Udeshi's 'Theranos' outcry
Earlier this year, three Capitol Hill Democrats urged the Federal Trade Commission to probe the small firm -- and nobody else -- with little explanation of where its practices allegedly diverge from the norm.
He says his firm received a letter from one of the complaining lawmakers, Sen. Ron Wyden, alerting him about the request for an investigation, and the Federal Trade Commission followed up soon after.
Since then, Crager said the FTC has been sending his firm questions and Envestnet has responded.
"I think our experience there has been a lot of education, getting them up to speed as to exactly what we do and how we do it. And then based on that, they gave us a revised set of questions, which we've responded to and waiting for their reply."
Envestnet bought Yodlee for $660 million in 2015, but it has yet to contribute to the bottom line. See: Envestnet buys Yodlee and its treasure trove of 'permissioned' data by selling its vision of the future of financial advice
High hopes
More than a year ago, Yodlee's CEO Anil Arora left, causing Envestnet to scramble. It' s still getting clients but conceded it has had to cut prices. See: With Anil Arora gone, Jud Bergman comes clean with Wall Street about the need for cleaner, more API-friendly Yodlee data -- causing investors to pare Envestnet shares by 6%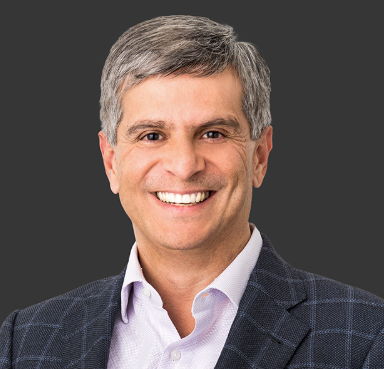 Late founder and CEO Jud Bergman addressed integration issues in 2019, when he reshaped the company into two units -- Envestnet Wealth Solutions and Envestnet Data & Analytics, combining Yodlee and Tamarac. See: Jud Bergman remakes Envestnet into two units and Bill Crager and Stuart DePina will head them as Anil Arora exits
But that didn't end analysts' questions. For the second quarter in a row, Yodlee's performance was top of mind among those on the call.
In February's fourth quarter conference call, Crager acknowledged that Yodlee's revenues weren't solid.
"The data analytics business has become a more competitive environment so that's - we're keeping our renewal created pretty high but have reduced renewal contracts."
Envestnet still has high hopes for Yodlee in the long-term, D'Arrigo says. "Longer term, as we transition, we do think double-digit growth is certainly what our expectation is as we work through this, but that's not a 2020 thing for us."
Halo effect
Earlier this year, Envestnet was reported to be considering offers to sell Yodlee because of the "halo effect" from Visa's purchase of Plaid, a fintech company often likened to Yodlee, although different technologically. See: Visa gambles $5.3 billion that Plaid will pay Big Data dividends while big-footing Envestnet-Yodlee and beating back fintech banking competitors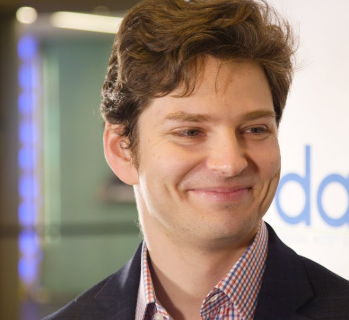 The key difference is Plaid's focus. It zeros in on getting people to use FinTech apps and connects them into the existing banking system, says fintech leader Lex Sokolin.
Plaid created easy-to-use technology. But Yodlee cares more deeply about the aggregation of data and its application, Sokolin says.
"While this was a valuable activity in 2010, populating a financial plan with integrated assumptions is just not as novel in 2020. And while Plaid was starting to threaten the card networks with its size of connectivity, Yodlee is much more 'read only' and has not grown as quickly," Sokolin says.
Envestnet faces a big challenge, Sokolin says.
"The challenge for Envestnet is to really drive value into the downstream use cases of planning, aggregation, personalization, budgeting, and product recommendation.
"But they do not have a leading AI capability and still largely think about the product as rebalanced asset allocations. That does not allow for a $5 billion data value outcome," he says.
Seeking opportunity
In theory, Yodlee can bring together data from all custodians to create a single virtual account. But in reality, the purity of the data from uncooperative custodians is less than ideal.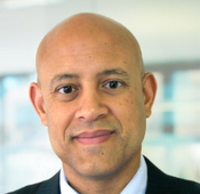 Bergman made that eye-opening admission during an analysts' call last May. He said the company was playing catch-up in both the quality and quantity of data beneficial to financial advisors -- and accessible to software developers. See: With Anil Arora gone, Jud Bergman comes clean with Wall Street about the need for cleaner, more API-friendly Yodlee data -- causing investors to pare Envestnet shares by 6%
Some banks and brokerages don't provide direct feeds, which requires screen-scraping, experts say. That data can be out-of-date and lacking in granularity.
However, company executives revealed in their fourth quarter earnings call that they had made some changes to Yodlee that seem more Plaid-like.
Stuart DePina, Yodlee chief executive, said that his company has needed to improve credit and payments analytics.
"[An] area where we've not been as active have been in credit and payments and in analytics. In those areas, we are recognizing that there is a substantial amount of opportunity.
Envestnet is pushing to succeed over time in insurance/annuity sales. See: Envestnet shares spike, but fundamentals reassure Wall Street, rather than big future annuity profits, gaining 2,300 Schwab RIAs on the cheap and diminished Yodlee pain
DePina added: "Yodlee's strength is known as predictive analytics. Its' data tells an advisor when to approach a client about mortgages, tax services, insurance products, credit cards and other lucrative opportunities.
"Yodlee is especially good at tracking consumer debt — unglamorous stats and perhaps numbers that don't represent the client's big financial picture."
---
---
Mentioned in this article:
---
---
---
Brian Murphy
There is a lot to the claim that the valuation differences between Yodlee and Plaid are largely due to Yodlee being "read only" and Plaid's services being bi-directional. IMO, Envestnet/Yodlee should be looking for ways to partner with those who can leverage their data into automated action. While it seems that the Yodlee accelarator/incubator should be a great early source for such partners, I don't think they've found them yet. If someone from Envestnet wants to reach out, I'm happy to provide some thoughts!