David Solomon wants a digital age RIA play at the mass, high-net-worth advice business.
Brooke's Note: Sheltering in from COVID-19 has us all looking inside ourselves for answers. Some of that is good. Decisions get made. One of the hardest decisions a business owner ever makes is to let go. Steve Wallman is finally letting go of Folio Institutional, which will hopefully allow the underachiever to realize its potential -- with Goldman Sachs as primary beneficiary. One source wryly told me that Goldman has a particular motivation to make Folio work as custodian. As owner of Ayco, its customers currently see Schwab or Fidelity at the top of their statements. Were Folio to grow into a custodian that could handle those accounts, maybe Goldman Sachs could be top of page.
Goldman Sachs took another big step into the RIA business with the acquisition of custodian Folio Institutional.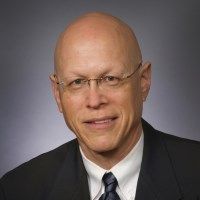 The New York giant revealed its acquisition of Folio Financial Inc. today (May 14), with an expected close in the third quarter this year -- and the latest overt move by Goldman CEO David Solomon to make his company much more like Fidelity Investments or Charles Schwab & Co. See: Goldman Sachs banking on David Solomon to be a catalyst for more RIA-ifcation, getting hip with millennials, diversifying firm... and keeping bankers happy
Though deal terms were withheld; the price paid for Folio is about $250 million, a big markdown from the estimated $325-million asking price, says a source in dealmaking. Other sources say the price may have fallen much lower.
"I would guesstimate a range of $100 to $150 million," says Lex Sokolin, global fintech co-head, ConsenSys in his Monday (May 18) LinkedIn newsletter.
Folio had apparently been on the block for "years," marketed by Deutsche, stubbornly standing on its asking price. It finally relented after Goldman Sachs did extensive due diligence.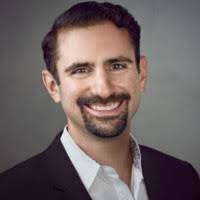 Moreover, during the uncertainty the past two years, many executives departed. (See sidebar)
Other bidders for 21-year old Folio along the way were Vanguard, Envestnet, Oppenheimer, and UBS, with several bids far in excess of the price Goldman is likely to have paid, sources say.
Until the sale to Goldman is completed, founder Steve Wallman, still owns a majority stake of the company. President Greg Vigrass is the second largest share owner, followed by Mike Hogan. The rest is distributed to board members and other employees.
A number of observers also pointed to an irony of Goldman ending up owning Folio.
Goldman was a significant backer of Folio imitator, Motif, leading its 2013 series C round raise of $25 million, and contributing to its $35 million series D round.
No coincidence
Inner dynamics aside, larger industry forces may also have catalyzed the deal, according to Josh Levin, co-founder and chief strategy officer of OpenInvest, a San Francisco direct-indexing company.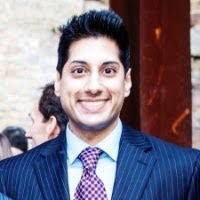 "Goldman Sachs' acquisition of Folio, executed in parallel with Schwab's purchase of Motif, is no coincidence," he says.
"With trading fees at zero, the whole supply chain is slowly collapsing into a vertically integrated machine. The smart money has, therefore, invested heavily in both acquiring those downstream platforms and the technology necessary to deliver."
Goldman bought ESG manager Imprint Capital Advisors in 2015 and this deal extends that purchase. "Folio owns the largest ESG only RIA firm - First Affirmative and the SRI Conference, which is the largest and longest running ESG conference in the world," Rajput says. "Goldman Sachs will be able to utilize these current hot trending items in the market to go after millenniums, women investors, and new investor clients."
Goldman opened talks with Folio, which employs 160, in mid-2019. Its current management team is expected to remain in place for the immediate future.
Zero commissions also made Folio's sale inevitable, says Evan Kulak, principal of SRI robo-advisor, Wellesley, Mass.-based Polaris Portfolios, via email.
"Folio never gained the level of scale it would need to compete in the RIA custodial market ... [and its] business model had come under direct siege by competitors due to commission free trades and the widespread availability of fractional share trading."
RIA slant
News of the Folio acquisition was first reported by Reuters after the newswire agency saw a letter to clients penned by Folio founder and CEO, Steven Wallman.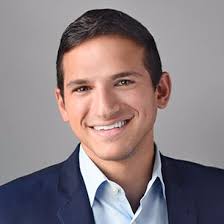 RIA business observers initially presumed the deal was mostly about Goldman getting into the RIA custody business. After all, it has about $11 billion of RIA assets in custody, including $3 billion from its own robo-RIAs. It formerly adopted Loyal3, BUYandHOLD and FBR Direct among others.
Folio serves 17 RIAs with more than $100 million of assets, 280 RIAs with between $1 million and $100 million and 170 RIAs with less than $1 million, according to a source who saw the sales listing. See: Folio Institutional finds its winning formula for RIA custody in specialized trading technology
The RIA slant on the deal is bolstered by the fact that Goldman's purchase of McLean, Va.-based Folio comes almost a year-to-the-day after it snapped up United Capital for $750 million. See: Goldman Sachs readies splashy RIA retail debut as it (likely) adds $24-billion United Capital to $35-billion AUM Ayco for $59-billion 82 office behemoth; months after buying RIA lure from S&P
Overhaul needed
But if Goldman Sachs were to tackle RIA custody in earnest, it would first need to do a minor overhaul, says Sanjeeb Rajput, former head of national sales for Folio, via email.
Folio Exodus
During the uncertainty the past two years, many executives departed. They include:
Joseph Gerdes, president and COO Folio Investments, Inc.,
Borys Harmaty, chief technology officer,
Steven Holstein, chief marketing officer,
Carolyn Stys, vice president product and program management.
Peter Jacobstein, senior vice president, digital product development and marketing
Jon Bluth, vice product and project management,
Kathy King, chief communications officer,
Christopher Cook, chief compliance officer
Katy Lee, general counsel,
Rebecca Jackson, chief operating officer, First Affirmative Financial Network,
Colleen Denzler, chief investment officer and president of the SRI conference.
"If Goldman Sachs wanted to go after RIA custody market, they would have to change Folio's basket trading windows to more traditional trading capabilities and have better fixed income trading -- which they currently do not have on their platform and outsource this to Kingdom Trust," he says.
"This is very doable by a smart firm with the history of Goldman, but it will take time to compete with the historical big four custodians who dominate market share. For $1 billion-plus wirehouse breakaways Goldman would have a compelling offering and a premier brand [but] for the sub-$200 million dollar breakaway brokers, they will continue to go with Schwab and Fidelity to provide custody for their RIA firms."
Rolling out a Marcus-linked robo-advisor is also likely to be part of the logic driving the Folio deal, says Gavin Spitzner, president of consultancy, Wealth Consulting Partners, via email.
"The deal covers a couple of important strategic bases for Goldman. The first is the ability to deliver an integrated end-to-end, bundled solution -- now including custody -- to RIAs combined with the FinLifeCX TAMP offering that came with the United Capital deal. The second is to provide immediate scale to their planned launch of their own digital advice solution -- supposedly as an extension of Marcus."
Marcus sure has uses for that technology, Rajput adds.
"Goldman is going to need a powerful UMA system to power Marcus's wealth platform. Folio has the capabilities to support direct indexing, UMAs, SMAs and customized ESG and SRI screened filters."
Expanding a niche
Yes, there's a strong whiff of direct indexing to this deal, according to Joel Bruckenstein, producer of the T3 conferences.
"The fact that Schwab is going to be marketing this [direct indexing] in a big way, and possibly Goldman too, means that direct indexing's time has come," he says.
"There was not much interest in direct indexing until recently. Wide availability of fractional shares and zero-commission trading changed the equation." See: Charles 'Chuck' Schwab paints bull's eye on custody rivals in zero-sum showdown.
That said, sources with an inside track on the deal say that direct indexing is at best a side dish, and that Goldman's primary interest is custody.
Arguably this is evinced by the fact that Folio will be absorbed into Goldman's global markets division, the branch of the business that deals with institutional client services, rather than the consumer and wealth management division now home to United Capital.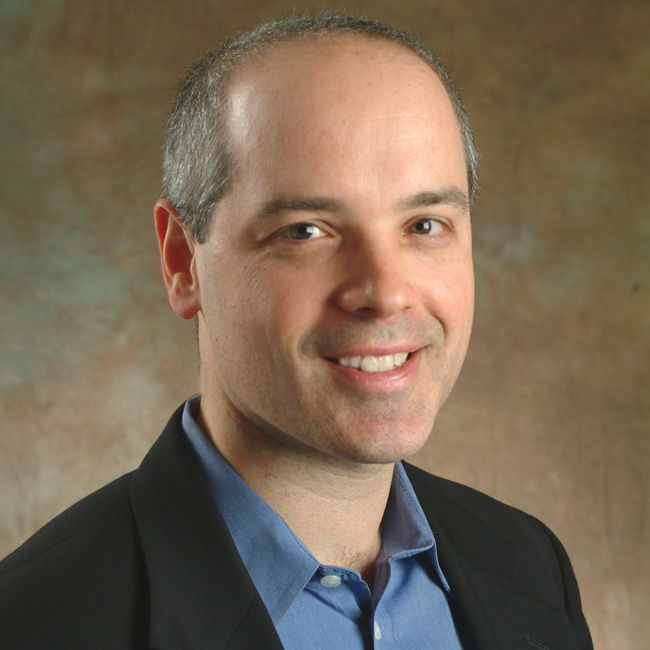 Goldman's global markets division trades risk for institutional clients, which also means Folio's custody business will provide an immediate up-shot by boosting trading volumes and providing greater liquidity for the division as a whole.
Nor will Goldman will avoid the custody that way Morgan Stanley is apparently headed with E*Trade's RIA unit. See: James Gorman delivers chilling remarks to E*Trade RIAs after doing no-money-down deal for the zero-commission discount broker.
It plans to let Folio grow autonomously, at least for a year, as it learns the business. Then, it will become a Goldman-branded company and gradually seek to expand its niche beyond the realm of Apex, TradePMR and other specialists, sources close to Goldman who asked to remain anonymous tell RIABiz.
Goldman's consumer and wealth management division will hold the $3 billion worth of orphaned robo-advisor assets that Folio holds under various brands.
Home run
Not that Goldman wouldn't play a very strong hand were it to get into RIA custody, says Louis Diamond, principal of New York-based Diamond Consulting, via email.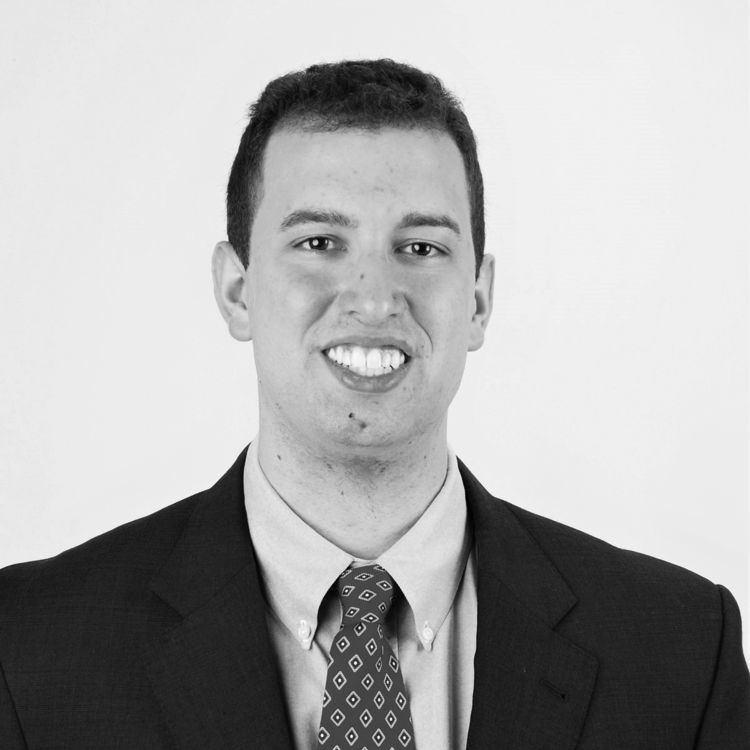 "Advisors leaving a wirehouse firm with a major brand sometimes worry about leaving that behind so leveraging the Goldman name and story could be very powerful," he says.
"On top of that, should Goldman open up the other parts of the organization [like] lending, asset management, alternatives, [and] family office services, it would be a home run!"
"Custody is a scale business and Schwab, Fidelity, Pershing, TD Ameritrade have such large chunks of market share that it will take more than just two notable acquisitions to really compete head-on with the incumbents," he adds. See: Fidelity Investments will broaden custody fees in July, while Schwab counters with pledge: 'No custody fees and no intention to raise them'
It will take time, however, for Goldman to level up Folio to the degree that it even has the capabilities to target the larger RIAs that currently custody at the big-four. But that will be the ultimate ambition, says Jason Wenk, founder of digital custodian, Altruist, via email.
"It will take up to two years, it won't be easy, but Goldman understands the business well. They'll look to compete directly with Schwab and Fidelity for higher-end RIA firms."
---
---
Mentioned in this article:
---
---
---
Brian Murphy
To me this is evidence that the value of the rails on which investment advice is rendered, are collapsing. If one is an entrepreneur providing services that include custodial, or even services to advisors, the writing is on the wall. The value of what you have been creating is declining. The key going forward is to create new, more compelling offerings to the end user...not intermediaries.
Former employee
This is a platform of last resort for many of the RIA's on it - cannot see them passing the credit committee at Goldman....Goldman overpaid by $200MM
Jeff Spears
Goldman is playing a new game that I need to understand. Hope it is greater than custody as IP and the Goldman brand should Trump the price sensitive crowded custody field.