Can Personal Capital (with Redwood Shores HQ in photo) get $1 billion ask price with fair M&A skies on the fade?
Brooke's Note: When the Plaid deal was made public, jaws dropped. Either the 25- to 50-times-revenue valuation (according Lex Sokolin, an analyst and global fintech co-head at ConsenSys) marked a new dream era for RIA valuations, or it marked the frothy top of a 10-year run. Now it is starting to look more like the latter. COVID-19 certainly didn't kill the financial technology M&A market, but it killed off some of the sense that the time window was shrinking for buyers to get into the game. That said, if one of the remaining bidders in the reported auction for Personal Capital end up paying the reported $1 billion asking price, then maybe it's not such a cooled-off fintech market after all.
Personal Capital put itself up for sale at auction, but so far the gavel has yet to fall on its hoped for sky-high price in the COVID-19 infected M&A market.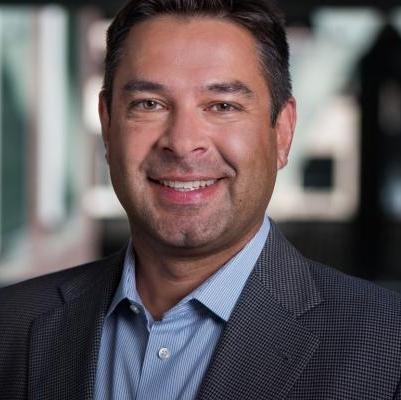 It's the latest bucket of cold water thrown on RIA fintech flames that leaped high and hot in January, after Plaid commanded a $5 billion price from VISA. See: Visa gambles $5.3 billion that Plaid will pay Big Data dividends while big-footing Envestnet-Yodlee and beating back fintech banking competitors
But a deal for the Redwood Shores, Calif., online RIA, first reported last week by Mergermarkets, apparently hit a stumbling block after JPMorgan Chase, a promising bidder, pulled out of the Moelis & Co.-run auction process.
The table stakes were about $1 billion, the Dow Jones publication reported yesterday (May 12).
"One billion dollars is steep for $120 million in revenue with no profits," said one of its three sources, a venture capitalist. See: Personal Capital keeps hiring move-the-needle executives, but the growth rate -- enviable to many -- is still pretty flat, if an IPO is in its future
It might look steep until you consider high profit margins, aided by the automation factor of its processes, according to Dan Seivert, CEO of ECHELON Partners of Manhattan Beach, Calif.
"A traditional $12-billion-AUM wealth manager would command a price between $450 million and $500 million and Personal Capital is looking to take in more than double that," he says in an email. "That's doable given their business model. They would likely have to have 65 million in EBITDA coming from their $120 million in revenue or margins of 50 to 55%."
Seivert explains that if Personal Capital can reap revenues of $120 million on $12 million in assets then it is apparently serving a large swath of smaller accounts that throw off 1%. (A classic RIA would have some clients in the $10 million range, for instance, where fees would likely slide to .5%.)
Commanding high margins using a high degree of automation is the ticket to a high multiple.
"Given the firms part tech part human service solution that should set it up for high margins on their above average revenues," Seivert adds.
There's another way to look at it, says Lex Sokolin, research analyst with ConSensys.
"I doubt they are making $120 million, maybe $80-90 million," he says. "Personal Capital is likely an expensive infrastructure to run because the data aggregation they do for those 2.4 million people is expensive -- and is likely multiple millions of dollars paid to a Yodlee or Plaid."
That said, Personal Capital also has hidden value, he adds.
"There are some real gems of an asset there, which is the reporting, aggregation, and enabled planning."
RIABiz sent Personal Capital CEO Jay Shah a LinkedIn message asking for comment, but has yet to hear back.
Cold climate
The article adds that the auction is in the "late stages" -- suggesting a deal is still in the offing. The company has $325 million and 10 years of effort behind it not counting its MyVest origins.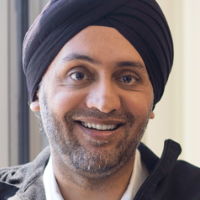 RIABiz reported on Personal Capital's advancing age last year as it worked to boost its growth rate. See: With IPO clock at 10-years and ticking, Personal Capital makes two big, out-of-character moves to go upmarket and downmarket
What seems evident to observers is that COVID-19 introduced just enough pessimism and pragmatism into the deal market to make opportunistic sales of companies like Yodlee, Brinker and Orion harder to pull off.
Those companies -- if they really were ever on the market -- are certainly off the block now, insiders have told RIABiz, either on or off the record.
"We're just seeing what happened in 2001-2002 when the market went from valuing growth to valuing profitability. Anyone who hasn't achieved profitability, by now, would be viewed as a potential future albatross instead of in the light of future exciting growth," said one Silicon Valley-based observer.
"Many companies who were used to being pampered -- raising money easily, getting glowing treatment from media and conferences, etc. etc. -- haven't reset their expectations down about how much they would be worth in this climate."
On course
Some sellers like Hardeep Walia, CEO of Motif, did humbly push the 'reset' button. See: After much acclaim but not enough profits, Motif shutters and sells itself off for parts with Folio buying the RIA and retail accounts
The recent sale of Motif to Charles Schwab Corp. was an "asset sale." The accounts went to one buyer, Folio, and Schwab scooped up the patents and people. See: To leapfrog ahead in direct indexing, Schwab to buy Motif technology and hire Hardeep Walia and much of his staff
Schwab also apparently remains on course to buy TD Ameritrade and the broker-dealer of USAA.
Both Schwab and TD announced record account opening and net asset inflows for the first quarter of 2020 and each is in hiring mode -- even if the COVID-depressed stock market has hammered their stock prices. See: Amid 800-person hiring spree, TD Ameritrade interim CEO Steve-Boyle delivers sparkling results, underscores quick 100% work-at-home transition-- and calls Schwab merger efforts 'critical' and on-schedule
COVID responsive
That said, Personal Capital is also still posting healthy growth, according to an article in Tearsheet published April 23. The use of its dashboard app is up 60% and first quarter 2020 growth is up a record 23% on an annualized basis for net new assets.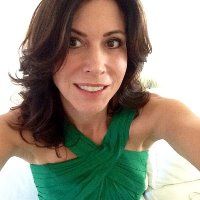 The company also proved ultra-responsive to the COVID-19 pandemic. All of its employees were working from home by March 13, the reports adds.
"Our business was designed to operate virtually, therefore, our service levels have remained unaffected, even when supporting remote work options for all our advisors and our employees," Jay Shah, chief executive officer of Personal Capital is quoted saying.
In the meantime, Personal Capital is making some headway with its brand since hiring Porter Gale as CMO, a former Virgin America executive to market it more conventionally. See: Personal Capital keeps hiring move-the-needle executives, but the growth rate -- enviable to many -- is still pretty flat, if an IPO is in its future
Brand awareness grew from 7% to 9%, "familiarity" from 43% to 55% and "consideration" from 32% to 49%, Gale told Tearsheet. See" Personal Capital gets $75 million investment and an ex-Schwab retail chief in Jeff Carney
---
---
---