Larry Fink: We're ... in short, making Aladdin the language of portfolio construction.
Brooke's Note: It's a staggering realization that a pandemic sent us all scurrying to shelter-in-place 23 hours a day, and yet, the economy steams on. That better-than-you-might-expect transition came because most of us simply changed the chair where we tap keyboards and manipulate data. Our data ecosystem and our economy are largely one. That is why this emerging partnership between Microsoft and BlackRock is so interesting -- a sort of two heads are better than one team-up of data and data warehousing. With margins diminishing for BlackRock, it needs new high-value markets at the consumer level. With scale to its advantage at the computing, data, AUM and ubiquity levels, it can dominate. Now, BlackRock just needs to deliver that "last mile" to bring all its bandwidth to the consumer's desktop, where it can be useful. UPDATE: On May 12, BlackRock announced Brinker Capital, with its $21.5 billion in managed assets, will use Aladdin Wealth, its "RIA"-level version of Aladdin.
BlackRock needs a bigger, better brain to do business at the stickier, fatter-margin "RIA" level, so it's busy moving its lifeblood data from its own servers to spit-shine ones owned and managed by Microsoft. See: Why Eric Clarke is pressing to give Orion's 1,500 RIAs first crack at BlackRock's Aladdin -- including two that already have feeds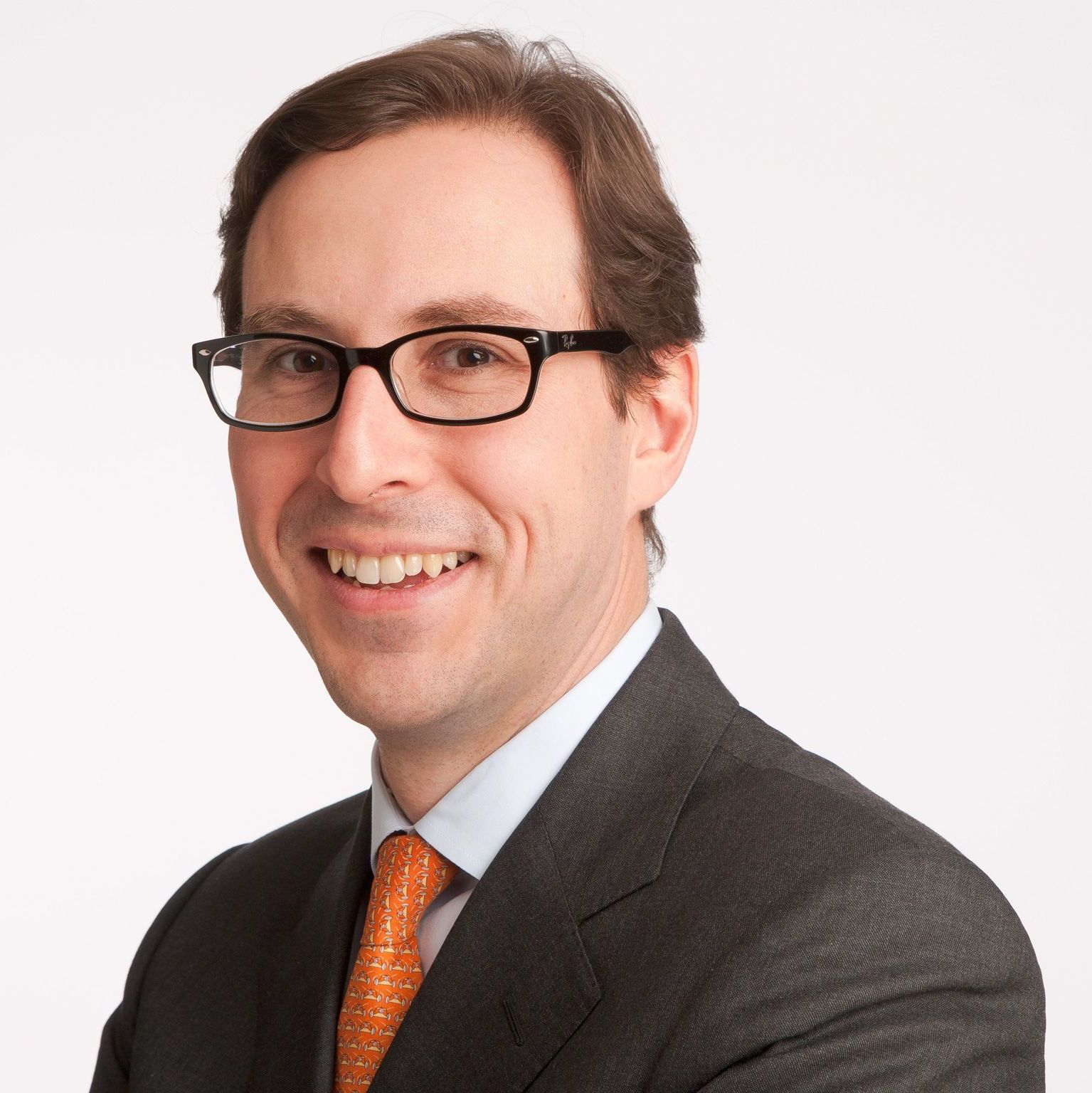 The New York financial giant, with $7-trillion-plus of AUM, needs to think harder, learn faster and grow if it hopes to up its game.
That means transitioning from managing hundreds or thousands of funds to managing portfolio construction for potentially thousands of financial advisors on behalf of millions of individual investors.
To get there, the Redmond, Wash., software giant and the New York City tech giant are partnering to put Aladdin data on Azure, Microsoft's storage, database and networking cloud.
BlackRock's plan was first outlined in a March 31 letter to shareholders penned by CEO Larry Fink. The strategy is earmarked for completion in 2025.
"Clients are turning to us for a unified technology platform that can help them see their entire portfolio clearly and run their businesses more effectively," Fink wrote.
"We're looking to provide clients with better information on the entire portfolio and better tools to analyze that information -- in short, making Aladdin the language of portfolio construction."
Fresh win
Fink's strategy has turned heads already, especially at some larger firms used to selling their services to RIAs.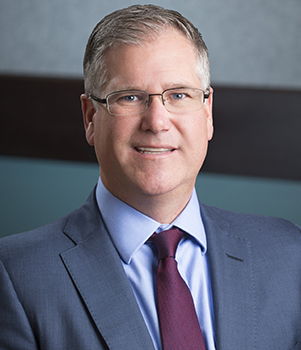 Indeed, Berwyn, Pa.-based TAMP, Brinker Capital has just announced -- as of May 12 -- that it will use Aladdin for portfolio construction. See: As Brinker Capital embraces RIA future, it ends two-year period of being an outsourced CIO with no named CIO.
BlackRock's plans for 2025 certainly struck a chord, says Brinker chief solutions officer, Jason Moore, via email.
"The recent enhancements [and new] capabilities BlackRock made to its Aladdin Wealth offering made it fit into the vision for our high net worth offering ... [and] creating scale was a primary driver in helping Brinker Capital make the decision we made."
The Aladdin announcement may also shut the door on reports the firm needed to sell out to compete.
"We are not for sale. It was market speculation," a Brinker spokeswoman says.
The Berwyn TAMP was widely reported to be on the market in January of this year. See: Chairman Charles Widger apparently decides to unload Brinker Capital in hot market, as the stand-alone TAMP reaches a technology crossroads.
Aladdin Wealth is not available to RIAs that use Brinker as their TAMP, the firm's spokeswoman adds for clarity. "We are using Aladdin Wealth internally and the functionality of the system is not available for advisors to log into."
Boots on the ground
Not that the process of turning Aladdin into a widely distributed and full-fledged platform is as simple as flipping a switch; BlackRock will likely seek other large organizations to do some of the heavy lifting, says Alexander Blostein, Goldman Sachs managing director for equity research, in a separate Dec. report.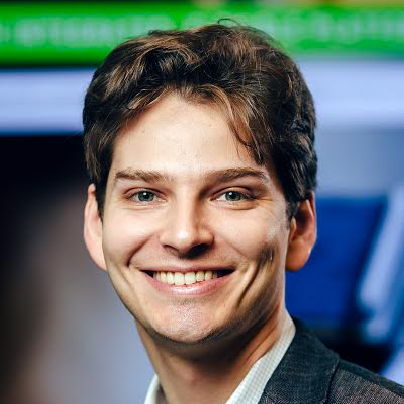 "[Although] BlackRock is working currently on custom-fitting Aladdin Wealth for a wider variety of wealth managers, [it] remains focused initially on targeting the largest clients -- US wirehouses."
They include UBS, Merrill Lynch, Morgan Stanley and Wells Fargo. Combined the firms have about 60,000 advisors, many of whom are accustomed to building their own portfolios.
"The training process is both time-consuming and requires 'boots-on-the-ground,' suggesting that the organic strength in technology revenues has still been largely coming from Institutional Aladdin," Blostein explains.
For Brinker the training process took place in two stages; first when the portfolio analytics and construction tools were hooked up to the TAMP's software in Oct. 2019; with a second round of training when Aladdin Wealth's risk management capabilities went live in April. One primary trainer from BlackRock oversaw training.
Managed investor portfolios require managing inputs made extra-complex by both investor risk tolerance and the nuances of how different asset classes correlate.
Lingua Franca
In an Apr. 16 earnings call, BlackRock Chief Operating Officer Rob Goldstein also foresaw Aladdin evolving to become a financial lingua franca.See: BlackRock may build the biggest, baddest RIA platform yet as 'Boy Wonder' begins 'Aladdin-izing' FutureAdvisor.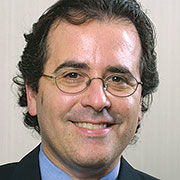 "We're extending Aladdin to not just be a system, but to be a platform and to be a language ... bringing together both public and private markets ... that effectively connects in with other important technologies," he explained.
This evolution of Aladdin also allows BlackRock to continue its migration to a business model where fees remain resistant to the merciless compression afflicting asset managers.
Advisors still earn 100 basis points or more and building portfolios remains a key part of how they command such fees.
Brinker does not, however, envision that it will use Aladdin as its operations lingua franca. Instead, it intends to buttress its in-house software system, One Wealth Life, with Aladdin's risk analytics, proposal generation, portfolio construction, and reporting capabilities.
"It will not be the complete end-to-end platform for Brinker Capital," says Moore.
The broader market
Aladdin already brings in the lion's share of BlackRock's technology income. It accounts for 6.9% of the firm's $14.5 billion annual revenues.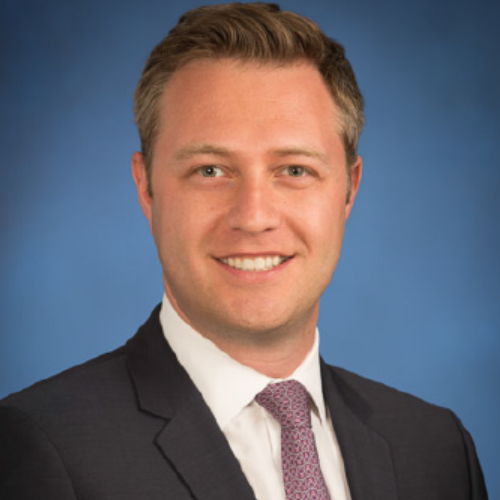 Moreover, revenues could surge going forward, because Fink's strategy addresses a broader market, writes Brian Bedell, vice president at Deutsche Bank securities in a Dec. 2019 report analyzing Aladdin's long-term future.
"We're optimistic on growth from Aladdin Wealth as the platform empowers financial advisors in the move towards fee-based advice."
Today, a swath of the largest financial services companies in the United States use Aladdin to measure portfolio risk and handle trading, including Morgan Stanley, Charles Schwab & Co. and BlackRock itself.
Overall Aladdin has 250 clients; Aladdin Wealth, launched in 2016 targeting wirehouses and RIAs, now has 15, including Brinker.
This RIAified Aladdin now means firms like Brinker can adopt it more easily too, says Moore.
"[There are] two key reasons [Brinker can now use Aladdin]: applicability in monitoring bespoke portfolios for our high-net-worth clients; as well as the scalability Aladdin Wealth offers for enterprise-level risk assessments and portfolio construction."
Brinker's version of Aladdin has also been customized to work in lock-step with existing data analytics used by the TAMP, according to the release linked to the deal.
Adding value
Fink's strategy also explains BlackRock's decision to pay Microsoft to move Aladdin, lock-stock-and-barrel, onto the 58 data centers that make-up Microsoft's cloud.
The process will take several years to complete, according to spokeswomen for both firms.
This move means Aladdin can take on large new clients without the need for new brick-and-mortar data-centers, and it simplifies the process of connecting Aladdin with other software and data-sources.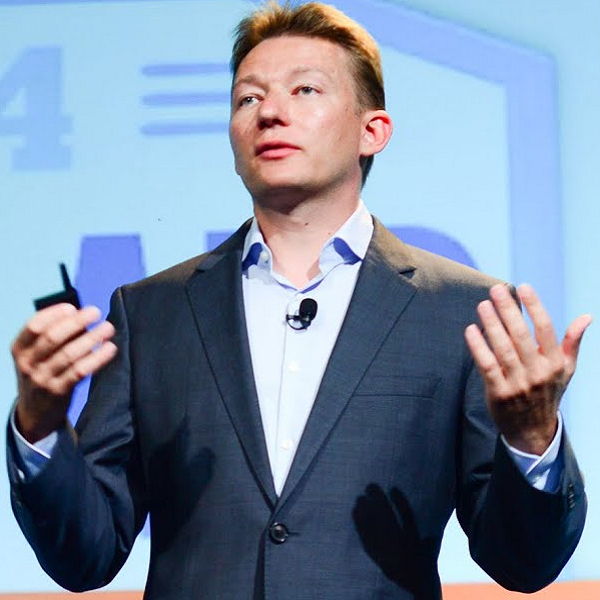 "This decision reflects BlackRock's ongoing commitment to continuous innovation and scalable operating solutions," says Goldstein.
"Aladdin infrastructure deployed on Microsoft Azure's cloud platform will provide ... enhanced capabilities."
In fact, moving to the cloud is a decision BlackRock had to make, says Larry Shumbres, CEO of Alpharetta, Ga.-based risk analytics vendor Totum Risk, via email.
Given the increasingly ubiquitous use of remotely hosted software and technology, "I was surprised to read they were on their own servers ... [and] not on the cloud," he says.
Still, cloud technology has only gotten up to snuff in relatively recent history, Joshua Walsky, the chief technology officer of Broadway Technology told Computer Business Review.
"Prior to probably 2010, [financial services firms] saw software as the representation of their business; as the representation of their IP," he said.
"There was no way to actually keep the intelligence of your business without owning all of the software. It was like needing to build an entire art gallery because you wanted to see your art collection. That's changed."
Connecting dots
In his release, Goldstein did not precisely define the capabilities Azure would provide Aladdin.
But he hinted strongly on the earning's call that Aladdin will sell -- and handle -- bundled asset management, trading, portfolio accounting, data aggregation and risk analytics; then provide timely investment recommendations.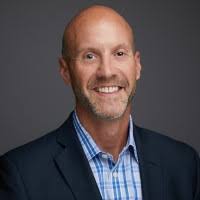 "You have enormous amounts of data that you need to effectively manage, process and compile in a way that it becomes actionable. Aladdin can be the language of portfolios in terms of doing that," he said.
Unlike picking stocks, portfolio construction gets into the nitty gritty of individual data, balancing assets and asset classes toward a risk-determined goal -- a task that demands a huge grasp of overlapping data sets.
The latest move was preceded by BlackRock's May 2019 acquisition of eFront, an alternatives trade-management and aggregation software vendor based in Paris, France.
The purchase has already yielded a lucrative new private markets client, according to Wells Fargo research.
Yet BlackRock's golden goose is Aladdin, says Robert Lee, managing director for equity research at New York asset manager Keefe, Bruyette & Woods, in another Dec. 2019 report.
"The Aladdin platform in particular has long been the 'backbone' to understanding BlackRock, its approach to business and its culture," he writes.
Round two
Moving Aladdin to the cloud is the second BlackRock and Microsoft collaboration announced in two years.
The two firms brokered a late 2018 agreement to sell BlackRock packaged annuities through Microsoft software. Both firms say more news is imminent on that collaboration. See: BlackRock's audacious Microsoft hook-up reveals fee-compression busting pivot to annuities sales.
BlackRock's decision to push its software onto the cloud comes six years after it spent $80 million on an Aladdin-dedicated Amherst data center -- one of two that will become ancillary to Azure.
Think Again
But anyone who thinks Microsoft Azure means Aladdin's about to get a sizeable functional upgrade should think again, says Shumbres.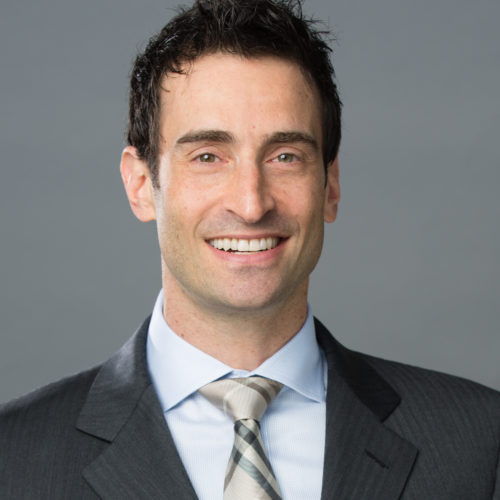 "There will be no impact to the end user, or product features ... this is just an infrastructure migration ... [with] the same benefit as any cloud platform: [it] reduces operational costs and they can scale faster."
Function will follow form over time, says Lex Sokolin, a financial technology analyst and global co-head of financial technology at New York-based software firm ConsenSys.
"The Azure move reflects that clients of Aladdin are now much more comfortable with putting data in the cloud, rather than hosting all of it on premise. It also shows that Aladdin can be integrated with the rest of financial cloud on Microsoft," he said, via email.
It also safeguards Aladdin should another crisis like today's COVID-19 pandemic ever occur, says Oleg Tishkevich, CEO of technology consultancy, Invent.us, via email.
"In today's environment when most organizations switched to work from home mode, how do you manage a situation where you need to replace a hard drive or physically reboot one of those servers due to errors?" he asks.
"After all, their primary business is not cloud hosting services."
Choppy waters
The strategy faces existing competition from another giant, State Street. Through its 2018 acquisition of Charles River Software for $2.6 billion in cash, it is also selling bundled asset management. The market has astronomical value.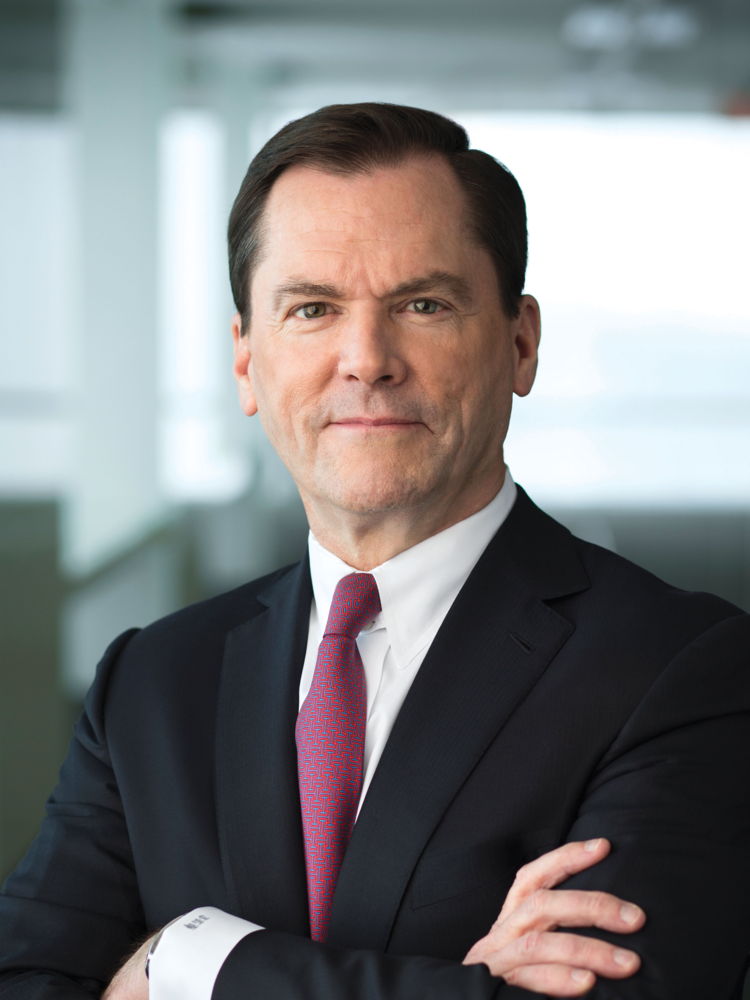 "This acquisition will also enable us to address a large, adjacent, $8 billion revenue pool for front office services," said Jay Hooley, chairman and CEO of State Street in July 2018 release.
"Clients today want solutions that can add value and achieve efficiencies from portfolio modeling and construction all the way through to custody as they face increasing complexity and regulatory expectations."
Also, by moving to the cloud now, BlackRock is just starting a process arch-rival Vanguard Group began five years ago through Amazon AWS in Seattle, Wash.
Malvern, Pa.-based Vanguard is the second largest asset manager in the world, with $5.3 trillion in client assets under its management (AUM). AWS is widely regarded as the No. 1 cloud services vendor, although Azure counts JP Morgan, Allianz, and Swiss Re as clients.
Boston's Fidelity Investments has also partnered with Amazon on several projects. See: Fidelity wrests high-profile Amazon 401(k) business from Vanguard, forcing a judicious unbundling of services between the king of assets and king of recordkeeping
Sharp fall
BlackRock manages $6.57 trillion, but took a pounding as a result of the COVID-19 slump.
Its first quarter earnings report also evinces the impact of the global pandemic on even the largest firms' bottom lines.
Total net inflows of $35 billion into funds managed by the asset management behemoth fell sharply below expectations for the quarter.
This sum is almost half the $62 billion analysts expected -- not to mention the $65 billion figure taken in the previous year.
BlackRock's net income fell, too -- down 23% to $806 million -- although quarterly revenues climbed 11% to $3.7 billion.
Winning big
The capture of BlackRock's business is also major win for Microsoft.
Now Microsoft has its own multi-trillion dollar AUM asset manager in its battle to top long-running leader AWS.
"Winning BlackRock is a huge deal for their competition against Amazon," says a risk industry observer, via email.
But even clouds can face capacity issues. Azure struggled to keep up with bandwidth demands sparked by the shift to remote-working demanded by the Covid-19 pandemic.
On Apr. 2, Microsoft blocked trial users, student accounts and budget 'credit' accounts from using Azure's servers, citing a capacity crunch.
This followed a Mar. 25 move that slashed upload and download rates, according to the Computer Business Review.
---
Related Moves
---
August 10, 2021 – 11:46 PM
---
---
---
Steven Draper
BlackRock develops Aladdin and then buys E-Front for $1.3B for Alternatives. In 2018 - State Street bought Charles River for $2.6B; SS&C bought DST for $5.4B and Eze Software for $1.45B. What is really going on? Given the trends in asset management, they are positioning themselves to provide value-add to clients. Asset Managers will look to outsource more and these companies are building/buying the technical infrastructure to allow them to provide services higher-up up the value chain. In the wings are some stealth startup's who have identified this trend and feel that they can use an integrated ERP approach to be an innovator in this developing model. Will they really impact and reshape the technology base of the industry? Probably no, but they too could be bought for a large sum!