Interim TD Ameritrade CEO Steve Boyle isn't phoning it in [except literally] though his upside is presumed to be capped.
Brooke's Note: With God and the DOJ willing, the merger that creates 'Schwabitrade' will come off in the "second half of 2020." Technically, that means the two firms could have a closing as early as July 1 that takes Schwab's AUM-dominant RIA custodian business and adds TD Ameritrade to become even more so. That also means that conceivably -- though not likely -- TD Ameritrade's interim CEO just issued his last TD press release where he's allowed to make feisty competitive comments. He didn't hold back. The TD Ameritrade executive -- lame duck status and all -- seems to be running hard to the finish line. He's letting the world know that TD is going full-tilt, growing at record-breaking pace and handling the extra demands of the COVID-19 crisis in a way that he can boast about. Boyle, like his Schwab CEO counterpart Walt Bettinger, offers no wobble in his assessment of the deal's progress. The imminent merger earned small mention in each company's earnings call other than as a fact-of-life. So you have a company in TD competing like there will never be a merger at the same time it is saying that the merger is a fait accompli. Meanwhile -- somewhat mind-bendingly - both TD Ameritrade and Schwab are busy mass-hiring. That HR news comes as a surprise because mergers often mean combined firms end up with lots of redundant workers. But the COVID-19 crisis is a financial crisis, too, so people who can talk to investors are at a premium and neither firm can afford to be under-manned even in the short haul.
The countdown is ticking on TD Ameritrade Holding Corp.'s merger with Charles Schwab Corp., but it hasn't curbed TD's competitive fire -- and its record quarterly results reflect the burn.
The Omaha, Neb. firm gathered $45 billion of net new assets -- split 58% retail and 42% RIA custody -- despite the COVID-19 pandemic's economic and social dislocation. See: TD Ameritrade hedges its bets that Schwab can swallow it whole as DOJ letter lands, LINC 2021 gets planned and TD pledges it'll go 'full tilt'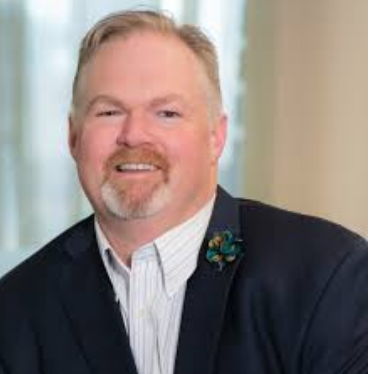 "Our top priority at the moment is managing our company through the challenges presented by the pandemic," said interim CEO Steve Boyle, 58 in a release.
Boyle became TD Ameritrade's chief financial officer in 2015. He has been part of parent company TD Bank's ecosystem since 1997 when he joined BankNorth. He previously held accounting roles at Fleet Financial Group and Arthur Andersen & Co.
Success for both TD Ameritrade and Schwab is important, even presuming the merger is a lock, says John Furey, principal of Advisor Growth Strategies in Phoenix, and former Schwab director.
"It's in the best long-term interests of both companies to do well. It's not really competition anymore. It's 'coopetition' now."
One thing both firms are doing simultaneously, and in spades, is hiring.
Last month, TD Ameritrade transitioned to a nearly fully remote workforce for the health and safety of both employees and clients amid the coronavirus pandemic. Having modified its recruiting process to eliminate the need for in-person contact, TD Ameritrade is actively recruiting and interviewing via phone and video conference.
TD Ameritrade expects to hire about 700 full-time client services trainees in Omaha, Southlake, Chicago and St. Louis, and over 100 entry-level institutional roles in San Diego and Southlake. For more info check out TD's jobs website.
Schwab hired about 250 new employees to "10 employment center" in the last two weeks of March. In Texas, where it has three employment centers alongside its new headquarters, 580 positions are open across all business lines, according to the WealthManagement.com article and a Schwab spokesman confirmed the data points.
Herculean transition
TD's management efforts -- aided by newly implemented zero-fee commissions -- also yielded a record 608,000 gross, new, funded retail accounts and $2.1 million in record daily average revenue trades, or DARTs.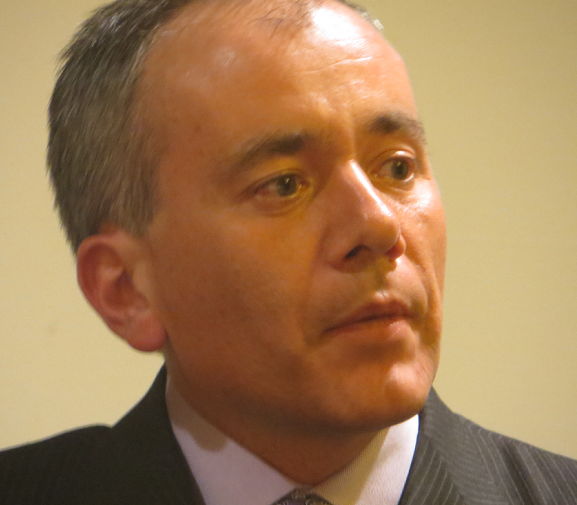 In March, more than three times the number of users read the firm's education materials online, compared to March 2019. Viewers also flooded TD Ameritrade Network, sending it up 90% from a year ago, according to the company's release.
Customers jumped to TD Ameritrade's website for online solutions, such as online account transfers and increased mobile check-deposit limits. Clients faced larger-than-normal waits, but trades were executed on time, and platforms were on-par, Boyle said.
Not a bad quarter's showing for a firm headed by a little-known pinch hitter who was thrown two curve balls--the pandemic and a merger with your largest competitor.
"We were able to deliver this level of service in the midst of a herculean effort to transition our entire workforce to a work-from-home program," he noted.
Boyle largely credits the firm's success to prior efforts to automate the company with virtual technology.
That said, deeper in the release, Boyle allowed that TD's most 'critical' objective is to cement the deal with Schwab by year's end.
"Teams remain focused on the most critical work needed for deal close, which we expect will happen in the second half of 2020."
TD's ability to manage the crisis well could have a shaping effect on the "Schwabitrade" giant post-closing, says Scott Smith, an analyst with Boston's Cerulli Associates.
"These [impressive TD] results serve as a strong reminder of the opportunity to leverage the best of both organizations to make sure the combination ends up with a better firm than would have existed without the transaction."
TD Ameritrade's results are indeed excellent, says Timothy Welsh, president of Nexus Strategy.
"These fantastic results are a real tribute to the spirit of innovation, employees and technology that has made TD Ameritrade great," he said.
He sees a bittersweetness as well, because its "try-harder culture" has always been an animating force.
"It will be a real tragedy and setback to the industry for that culture to die on the vine if the acquisition goes through," he says.
According to a Fortune magazine survey, 87% of TD employees say the firm is a great place to work, compared to an average of 59% at other U.S. companies. More than 90% say they are proud to tell others where they work.
"It's one thing to say 'we have a great culture here,' but it speaks volumes to be ranked as a top company based on what our employees say about us," said Chris Martin, managing director of TD Talent Acquisition, in a statement.
TD's handling of the COVID-19 crisis also matched up well against the rest of the financial industry.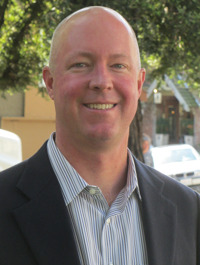 "Within the span of 10 days, we moved from 15% to nearly 100% of our employees working from home – without any disruption to client service and fully compliant with regulatory expectations," Boyle said in his firm's statement.
Fidelity is at about 90% working at home, while Pershing has fewer than 5% of its global employees in the office.
Others, such as Bank of America have 72% working remotely. Morgan Stanley and JP Morgan Chase both have about 90% of staff working remotely.
After some initial technology challenges, Charles Schwab now has 95% of its staff at home, CEO Walter Bettinger told analysts on an earnings call.
Boy scouts
Getting to 100% came down to a be-prepared Boy Scout ethos, according to Boyle.
"This would not have been possible without the investments we've made in technology and organizational speed over the last few years."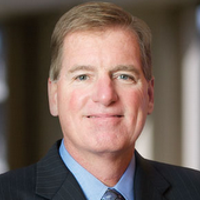 On Mar. 17, Schwab CEO Walter Bettinger tweeted that 35% of his firm's nearly 20,000 staffers were working from home. But after spending $27 million, Schwab reported that 90% of staffers were working from home by Mar. 26. See: After month in COVID-19 hell, Charles Schwab spends $27 million to placate staff, RIAs and investors -- an amount dwarfed by $37 million spent to keep three M&A deals chugging ahead
On April 15, Bettinger also told investors during his company's first-quarter earnings call that 95% of staffers were working from home.
TD's shift to an at-home workforce was not without hitches either or only based on technology.
"A task force comprised of experts from our risk, technology, health and safety, human resources, marketing and communications and retail and institutional teams worked around-the-clock to deliver the capabilities required to facilitate this transition," Boyle added.
TD Ameritrade's major success during these uncertain times could bode well for its staff as Schwab decides who and what is considered redundant in the merger process, Smith says.
"In corporate M&A, it often seems that the acquiring firm's people, platform or processes are assumed to be the default 'winner' in the long-term. Unfortunately, this process will frequently discard excessive wheat along with the chaff," he explains.
"With what I know about these firms, I'm confident they will be taking a more evidence-based approach to deciding what the combined organization will look like."
Antitrust hurdles
In fact, until the transaction clears antitrust hurdles at the Department of Justice (DOJ), Schwab and TD Ameritrade are still competitors. See: Breaking up is hard to do: Schwab and TD Ameritrade both on hook for $1 billion should either firm get cold feet, shareholders revolt, or antitrust regulators quash deal
They have begun reviewing platforms and integration of processes, said Bernie Clark, head of Schwab's RIA unit in a news conference Tuesday (Apr. 28), according to published reports.
"We're looking at capabilities and trying to assess capabilities across the two platforms in thinking about what a single broker-dealer would look like," he said.
Boyle said his firm has, in fact, begun a "new normal."
"We are adjusting quickly to our new normal, and our employees have responded with a willingness to support one another and embrace flexibility, despite the uncertainty of the COVID-19 pandemic impacting every aspect of our lives," he explained in his statement.
Optimistic
Bettinger also addressed the merger's favorable prospects on his earnings call citing only the DOJ's antitrust investigation as a factor in executing a timely closing.
Schwab spent $37 million in the first three months of the year to prepare for its three mergers, of which TD is by far the largest, followed by USAA, which is expected to close sooner.
"Department of Justice continues their responsible and thorough review of the transaction, and we continue to provide them information so as to assist them in their review," he added.
"We remain optimistic about the approval of the transaction given the substantial benefits to consumers both on the retail side and on the RIA side," Bettinger said during his earnings call."
On Tuesday, Clark was optimistic about the DOJ's antitrust probe. But no transaction is immune from the note of caution imparted by the old aphorism: "Time kills all deals."
"I do think they need to get the deal done sooner than later or it might simply get harder over time," says Furey.
---
---
Mentioned in this article:
---
---
---
Linda Spears
November 5, 2020 — 5:43 PM
From a customer's perspective this move has been a total disaster. Two wonderful branch managers "Bob" and "Jeremy" are gone ( they were former SCOTTRADE associates). In their place are call center associates that routinely and repeatedly hang up on clients. TD moved MY account to a BRANCH several hours away and refuse to honor a request to assign it to the closest branch. I like F2F with my branch, so they at least know who I am. Is it possible they discarded long term valuable competent associates and came up with a plan to hire these lower cost, call center "trainees" & scored executive bonuses? I would NOT be BRAGGING about what you accomplished. That is my feedback. They are moving to a call center model, with limited branches with financial advisors. They have zero intention of "serving" trading clients at the branch, no matter how many millions you have invested. Let your feet do the talking.
ChrisM
I have learned that you need to double check your work and make it is done correctly. Mistakes will kill you on your time. Chris Owner CEL Financial Services IRS Registered Tax Preparer Registered bonded California CTEC Tax Preparer https://incometaxprepfillmore.com