Aaron Schumm: The participant is no longer three steps removed from their actual money.
Brooke's Note: It is amazing what the 401(k) business got away with for so long soaking the American investors who could afford it least in ingeniously devious ways. Those investors were typically none the wiser. But the late-blooming DC pension system has also gotten away with being the last holdout of Soviet-style technology that deals investors and advisors another dull pain. (Changing a contribution level can take weeks.) For the most part, classic RIAs just stayed away from the whole 401(k) mess to preserve their reputations and their sanity. So I edited this Vestwell article with interest because Vestwell really is a play to combat all of the negative effluent of legacy 401(k) systems. But of course nothing is that simple. The big players have modernized. And Vestwell will face competition from a wave of fellow robo-recordkeepers. But watch Vestwell. It has Aaron Schumm and he understands advisors, a rare intellectual commodity (and a big partner in Goldman Sachs) that can't be engineered.
After four years in business, Vestwell is gearing up to become a turnkey 401(k) program on behalf of RIAs -- a software change that could be like swapping a Model T for a Tesla -- with some heated industry debate about whether that really makes a competitive difference.
The New York-based startup that Aaron Schumm founded in 2016 plans to deliver more "digital" data that helps RIAs -- most of whom currently specialize in 401(k) or non-401(k) assets -- create an investor experience that unifies those spheres.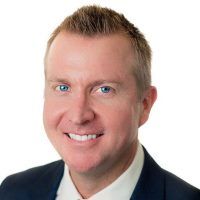 The goal of Vestwell's data harmonization is to get more retail RIAs to tackle plan sponsors and plan participants.
The (literal) Manhattan project of creating a robo-recordkeeper took years, and the data conversion from old to new is also expected to proceed at a semi-analog pace. Vestwell has 75 employees in New York City, and two-thirds of the team are engineers.
The majority of Vestwell's 7,000 plan sponsors are still plugged into FIS, a 50 year-old recordkeeper based in Jacksonville, Fla. FIS bought Sungard in 2015.
"Given that we just rolled out 2.0 two months ago, the majority is still on FIS," Schumm says. "Conversions don't happen overnight in this industry."
Starting a recordkeeper from scratch, as a startup, was considered all but impossible where micro profit margins reign, says Shawn O'Brien a retirement analyst with Boston-based Cerulli Associates.
"The idea in this space is you've got to get big or get smart. It sounds like Vestwell isn't getting big but they're getting smart."
Direct pipe
What Vestwell is doing could infuse the 401(k) industry with new life, says Troy Hammond, CEO of Santa Barbara, Calif.-based Pensionmark Financial Group LLC, a 401(k) advisor that is minority-owned by CAPTRUST.
"This is good for the industry. They're thinking about things the right way. We have an industry that has technology that has been cobbled together for 50- to 60-years. We've got archaic platforms that have been upgraded many times. It's very difficult to get the data you need now."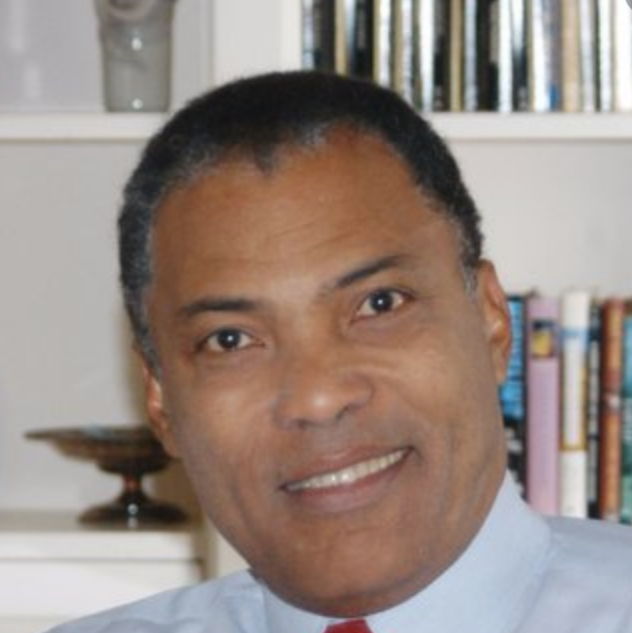 Pensionmark has $3.8 billion in non-discretionary assets, $14.6 billion in discretionary assets and about $50 billion overall because the company operates under two ADVs, according to the company. See: As $160-billion CAPTRUST makes a snack of $10-billion Pensionmark, Fielding Miller accelerates his roll-up plans with a liberal structure
Vestwell is betting that its edge will be to make a "recordkeeper" model into one that looks more like a big data analytics firm.
For instance, 401(k) specialists say they can't go to their recordkeeper and ask to send an email to all participants age 50 without an absurd wait time. Likewise, participants may request a change to their contribution level and have it take weeks to go into effect.
In a traditional 401(k) setup participants interact with an online portal, which isn't connected directly to the recordkeeping system. And, the recordkeeper is indirectly connected to the custodian.
The improved data fluidity may be of particularly high utility to 401(k) advisors -- as opposed to investors, says Adam Sokolic, chief operating officer, retirement & private wealth, with Hub International. The firm has more than $84 billion in assets under advisement including 5,200 retirement plans and 11,000 private wealth clients.
"From a participant's end-user perspective, you might not notice the difference," he says. "But every time, I go to a current recordkeeper looking for data, I get put in a long line, and it'll be very expensive.
"It will also take the recordkeeper a very long time because they're fighting for resources, and it's not easy to get that information from their systems."
Vestwell creates a direct pipe. "If you look at the 401(k) recordkeeper, we've removed some of the layers," Schumm says. "The participant is no longer three steps removed from their actual money."
Smaller is better
Dalbar CEO Lou Harvey is unconvinced Vestwell's data edge will become a market edge. He cautions that competing with Boston-based Fidelity Investments, which keeps track of nearly $2 trillion in assets, is a tall order for a firm short on assets. See: Why the 'naked fear' from a Yale law professor's letters to 401(k) plan sponsors is still present
"Vestwell certainly has potential, but the market they pursue is tiny. It consists of employers that have no plans," he says from Boston.
But comparing Vestwell to Fidelity is a bit like comparing oranges to tangerines, according to Schumm.
His firm doesn't sell direct to employers, and it white labels its software for advisors. Advisors also charge a separate fee based on their investment management or fiduciary services, he adds.
Vestwell is also dodging a head-on conflict with Fidelity by concentrating on small plans.
A $1 million plan, with around 100 employees on a traditional platform, will cost about $15,000 annually and often include a basis-point fee on assets.
Vestwell charges about $7,000 annually. That fee includes everything, without any additional fees, Schumm says. The model does not rely on revenue-sharing kickbacks.
A basic startup plan costs just $500 to setup along with $100-per-month and $6-per-month to plan participants, Schumm says.
Gaining traction
Vestwell has signed 7,000 plan sponsors, but the majority of those plans are run through a "couple of key strategic provider relationships" that are white-labeled.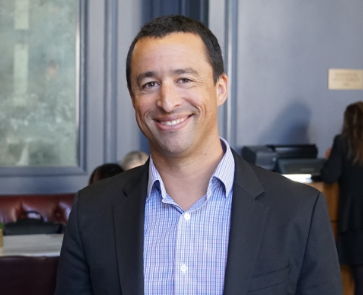 Schumm said 425 RIAs are using Vestwell for their 401(k) plans, but he declined to name any of the companies.
Those omissions may be telling, says Mike Alfred, former co-founder of Brightscope.
"Notably, there is no mention in Vestwell's announcement of any client wins or advisor partners. Commercial traction is ultimately the only thing that matters in the long-term," Alfred says.
Schumm thinks Vestwell's white-label approach will help RIAs get a grip on small employer pension plans without them becoming a slippery slope.
"The small plan market has been traditionally difficult for advisors to service well, priced affordably in a profitable way, and we're changing that," he says.
"By giving them the ability to support more plans at a lower cost while leveraging their own brand, investments and core competencies, we're making the small plan market more accessible for both advisors and their clients."
But Harvey doubts that the white-label approach is enough.
"A recordkeeper does not gain a competitive advantage since their competitors will have access to the same technology. I think they will have to make a deal with one recordkeeper that is willing to get fully behind the technology."
Blank slate
The reason that Vestwell can create better technology and merge 401(k) accounts with IRAs is because it started with a blank slate, Schumm says.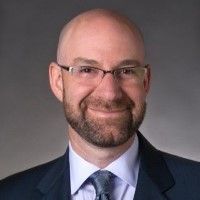 "With Vestwell, the portal the participant is interacting with is the same as the recordkeeping system, which is interfacing with the custodian using real-time APIs."
This means when the participants want to view a balance, change a contribution amount that transaction happens in real-time, he says.
And, it also makes it easier for advisors with no 401(k) assets to break into the business, he says.
"Now, with Vestwell, anyone in the financial services or payroll industry can enter or grow or scale their retirement plan offering essentially for free by running a full-modern platform as a service."
"We allow them to run a plan of any size in a profitable manner, more cost-effective than anything that has existed in the industry."
Not only does Vestwell cut out the middleman, but they have the benefit of building a system now, not adding onto one built decades ago, Hammond says.
He points out recordkeepers had to build systems for daily valuation. "Vestwell doesn't have to do that. They can start in the 8th inning and build based on today's technology.
It's even challenging for larger firms like Empower and Fidelity to stay on task with payroll integration in the small markets, Hammond says.
"Fidelity and Empowers can integrate payroll and we love those firms, but they've had to piecemeal it together," Hammond says.
Schumm says his firm is very much a recordkeeper with its digital data as the driving force. "We are a recordkeeper. We are focused on being the engine that powers the defined contribution and defined benefit industry."
Technology counts
Hammond says a number of firms have approached him and discussed their startup intentions, but he declined to discuss specifics because of non-disclosure agreements. See: Unknown San Francisco 401(k) robo with famous backers gets $11 million more in VC funding -- and an interesting brand
Meanwhile, the giants are not ready to concede deficiencies in their giant software systems.
Empower spokesman Stephen Gawlik is quick to point out that, in Nov. 2019, Empower received the top nod from Planadviser magazine for the best-for-web tools and functionality. Fidelity came in second in the competition based on votes by advisors.
"On both the technology and human interface fronts, Empower's offering will compare favorably to anyone in the recordkeeping industry," he says in an email.
A Fidelity spokesman did no respond to a request for comment.
Advisors agree with Gawlik that Empower and Fidelity and other recordkeeping platforms look fine on the surface. Problems crop up below.
"If you picture an iceberg and the tip is sticking out. The tip is what the plan sponsor and participants see," Hammond says.
"If you use Empower of Fidelity, the tip of the iceberg looks good. The website and mobile app is great. But to make it look good, you've got a huge chunk of ice underneath... with technology that costs hundreds of millions."
Plan albatross
Ascensus, which provides technology for Vanguard, said in a statement the company's software is used for retirement, education and healthcare savings for 10 million individuals. The company works with more than 116,000 retirement plans and 3.2 million participants.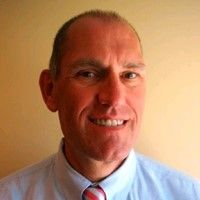 "Our purpose-built technology drives operational excellence and we direct considerable resources toward anticipating – and rebuilding – the next technology-related innovations," Ascensus said in a statement.
Ascensus also touts it received 15 best-in-class awards for technology from Planadvisor magazine in 2019.
Bill Byerly, executive vice president at FIS Retirement Solutions says his firm is always open to new technology and "invests heavily" annually.
"We are always looking at the technology to ensure our clients are able to meet today and tomorrow's needs for their business," he says.
during a time when recordkeepers are under tremendous fee pressure," he says, noting that more than 54 million participants are part of FIS plans.
In fact, Schumm acknowledges his firm also uses FIS as well as a recordkeeper but envisions cutting ties soon.
"It's hard for Empower and Fidelity to deliver exceptional service to the $500,000 plan. That's the albatross of these old antiquated technology plans," Hammond says.
Goldman touch
Schumm's personal legacy is built on creating advisor plug-and-play platforms. He is co-founder of FolioDynamix and also a board member of tech startup Quovo (now owned by Plaid). See: Hitting home run, Envestnet buys FolioDynamix creating '$2-trillion' super-platform
FolioDynamix was sold in 2014, which allowed him, two years later, to found Vestwell.
At least one smart, friendly giant has Vestwell's back; Goldman Sachs led a $30 million round of funding last July for the 401(k) robo-TAMP. See: Aaron Schumm is in the catbird seat after the biggest cat in the Wall Street jungle, Goldman Sachs, validates Vestwell by taking a big bite of a new $30 million funding round
Schumm declined to discuss whether the Wall Street firm could become a client. How Aaron Schumm got Goldman Sachs' brightest young star aboard; he jammed in a meeting for a friend and accepted an offer he couldn't refuse--$30 million. See: How Aaron Schumm got Goldman Sachs' brightest young star aboard; he jammed in a meeting for a friend and accepted an offer he couldn't refuse--$30 million
No doubt Goldman Sachs --playing catch-up in the business of retail fiduciary advice -- sees a future for Vestwell.
"We can help people allocate the next best dollar of their investable income directly from their payroll without the person having to be a financial expert or run around to disparate systems," Schumm says.
---
Related Moves
October 14, 2021 – 8:58 PM
---
---
---
---