Barrett Ayers: Adhesion may increase its headcount by a further 40% in the coming year, a pace of hiring that will continue for the 'foreseeable future.'
Brooke's Note: RIAs have run roughshod over asset managers for decades -- demanding better returns, more variety and better software -- all with the understanding that they get charged pennies for these improved efforts. In rare instances -- like target date funds, TAMPs and OCIOs -- asset managers claw back some ground by usurping some "RIA" turf in managing a broader portfolio. But almost all of the asset manager claw-backs happened on the IBD side to "hybrid RIAs." This story of Vestmark's success with Adhesion suggests that TAMPs are upping their games enough to bring RIAs into the fold -- or maybe RIAs are just getting word that there is an easier way.
When Vestmark bought a small RIA TAMP in 2018, it used an unlikely strategy -- big advertising -- to bring about an unlikely explosion of AUM growth -- up 68% in only two years.
The Wakefield, Mass., firm bought Adhesion in Oct. 2018, on the back of a "tip off" that RIAs were ready to pounce on the opportunity to outsource more investment management.
"When we acquired Adhesion back in late 2018, they had a very small marketing budget. We have since increased this budget dramatically."
Accelerated growth
If Adhesion's vision holds, it could mark a watershed for RIAs. Though TAMPs have boomed for years, it has been mostly through IBD reps, who still live under FINRA oversight and use the outsourcers as a means of mimicking RIAs as fee-based fiduciary advisors.
What TAMPs like Adhesion, Envestnet and SMartX are increasingly trying to do is to bring the best of the IBD world over to RIAs by vastly simplifying the investing and reporting aspects of their businesses.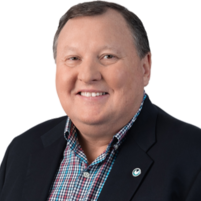 Vestmark's heavy spending on advertising the Charlotte-based "Adhesion" brand can be felt in the Rocky Mountains too, says Scott MacKillop, CEO of Denver TAMP, First Ascent Asset Management, via email.
"The acquisition noticeably accelerate[d] Adhesion's growth … I see Adhesion out and about more than I did before."
Adhesion's assets under management (AUM) surged to $4.7 billion, as of Dec. 31, 2019 on the strength of adding 50 new RIA clients, taking its overall RIA count to to 150.
Chief marketing officer Lonnie MacDonald would only say "substantial assets were invested" to advertise Adhesion. The company declined to specify an exact amount.
The stock market decline, driven by the global pandemic, has stripped 16.4% from Adhesion's 68% AUM surge, as of Mar. 20. That assumes a 60-40 split between equities and bonds, based on the S&P 500 and the Vanguard Total Bond Market Index as benchmarks.
Factoring in Covid-19 depreciation, Vestmark now administers $1.17 trillion, down from $1.4 trillion; Adhesion manages $3.9 billion.
Easy button
The gains have been substantial, but Vestmark's decision to plough hard cash into Adhesion's marketing budget wasn't just predicated on a tip-off, says MacDonald.
"[It was] a great way to fast-track our entry in to the RIA space ... [and] market research and trends also pushed us to make the acquisition."
Indeed, the decision to buy Adhesion was also motivated by the fact that the two firms run the same software. The synergy resulted in the marriage.
Adhesion overlays Vestmark's flagship portfolio management software, VestmarkOne, with its own "easy-button," RIA front. See: Vestmark calls out Envestnet as it makes 'easy-button' purchase.
This overlay, like Adhesion's marketing budget, benefited from Vestmark's largesse, after the firm paid for a Silicon Valley redesign, according to Adhesion President Barrett Ayers.
"The ongoing investment of time and resources by Vestmark in Adhesion has placed us in a strong position," he said in a release.
Baby steps
Yet Adhesion's growth is still a consolation prize, after Vestmark's earlier plays to win RIAs mostly fizzled, says MacKillop.
"A while back Vestmark had visions of competing with Envestnet directly because they have an industrial strength TAMP technology platform. But then they realized how hard it is to compete; it's not just about hav[ing] the underlying technology."
"They acquired Adhesion to get a toehold," he adds.
Chicago-based Envestnet has a chokehold on a broader market, though it doesn't break out RIA assets where its own TAMP penetration is more nominal. See: After $30-million VC raise, Vestmark is no longer just that UBS-LPL TAMP engine in the Massachusetts suburbs.
Pre-Covid-19, Envestnet administered about $3.7 trillion, and its TAMP $182 billion, according to the firm's latest 10k filings. Factor in estimated market declines, and these figures now stand at $3.1 trillion, and $152 billion, respectively -- 2.6 times, and 39 times more, respectively, than the sums administered and managed by Vestmark and Adhesion.
Adhesion is just getting going, says MacDonald.
"We're [still] investing in Adhesion's marketing, and, as evidenced by Adhesion's business results, it's clear many more RIAs have heard of us. From Vestmark's side of the shop, awareness and interest among larger RIAs, roll-ups and aggregators has increased meaningfully over the past 12 months."
Fresh spending imminent
Don't discount Vestmark's power to buy more growth by acquisition, he adds. "There's lots of opportunities out there, [and] we're always interested in possibilities … to deliver an improved advisor experience … [and] better outcomes for investors."
Vestmark now employs 450, an increase of 106 in the last 18 months, according to data from the firm. Adhesion employs 37, up from 27 in Oct. 2018.
Adhesion also intends to increase its headcount by a further 40% in the coming year, a pace of hiring Ayers expects will continue for the "foreseeable future."
Additionally, the firm has rolled out a choose-your-own OCIO program, listing outsourced chief investment officers for hire in the same way it does investment strategies. See: The super-TAMP 'OCIO' category suddenly, finally looks mortal in 2019, says Cerulli report, but modest reinvention and price cuts could give it a new run
Since its acquisition, Adhesion has added 500 strategies and 155 new asset managers to its strategy and manager marketplace, bringing the total listed to roughly 900 and 650, respectively.
Ever the evangelists
Adhesion makes much of using UMAs (unified managed accounts), which allow RIAs to manage multiple managers as if they are one.
But Adhesion's growth may depend on creating a broader oneness, says MacKillop.
"Adhesion sees the world a little differently ... [they're] big on touting their UMA technology [and] believe it's a competitive advantage. That gives them an edge. Personally, I think advisors ... care more about the end result than how you got there."
The "end result" of a good TAMP comprises solid returns but also other workflow outsourcing like easy account opening and mistake-free trades, MacKillop adds.
Downmarket threat?
Vestmark is on the attack in seeking RIA assets, but it can expect specialized rivals to exploit its broadened mission, says Evan Rapoport, CEO of West Palm Beach, Fla.,TAMP rival SMArtX, via email, in response to questions on his own firm's recent fundraising round.
"There are simply too many products and too many different use cases … I have watched too many firms over my 20 years in fintech try to do everything with mediocrity vs. one thing with expertise."
SMArtX recently wooed $100 million in managed assets from Adhesion, Rapoport says. The Adhesion client was Beachwood, Ohio's, One Seven. See: After riding Black Diamond's coattails from near zero to $2 billion of AUM, SMArtX raises $4 million to compete as a 'Vestmark'-model firm.
Apples to oranges
But MacDonald bristles at the suggestion Vestmark is vulnerable to down-market rivals.
"We'll leave it to others to look at our growth … and determine where we stack up versus our competitors."
---
---
Mentioned in this article:
Vestmark
Portfolio Management System
Top Executive: Michael Blundin
---
---
---
Bob Lodie
Great story of growth strategy success in the making.