Kevin Sneader: Our era will be defined by a fundamental schism: the period before COVID-19 and the new normal that will emerge in the post-viral era.
Brooke's Note: First, we apologize to McKinsey and its researchers in advance for seemingly picking on its Jan. 3 report prematurely. After all we are taking a hard swat at its 2030 outlook report and it's only April 2020. We would be gentler, McKinsey, if you were less of a figure of aloof super-intelligence, and if you had spent any time hanging around the RIA business before consigning it to an awaiting pastureland. Then, we might've read your report the same way some people read the Bible -- interpreting not what it says, but what we think it says. We are pretty sure that you are applying a big-is-better logic in fancier form without asking why such a theory historically breaks down under the weight of its flawed logic. The thing about RIAs is that they have hacked scale both by attracting a world of nimble, competent and loyal vendors and by hijacking scale from mega-players. For instance, RIAs can pretty much get the banking, custody and automation of any big bank or brokerage without taking on much of the negative institutional side-effects of bureaucracy and limited world views. But that is just a technical explanation for why your 2030 report is DOA. RIA might as well stand for Rainmaker-in-Action. There are a very finite number of individuals in the United States who know how to embody all aspects of being money expert, financial psychiatrist, wealth quarterback and more -- set up in a fiduciary setting -- that supports itself by doing good business. Most of us would rather spend an hour a year with that man or woman (or their close proxy) than 100 hours with somebody who can't deliver confidence, competency in connecting money to living. Corporations have yet to figure out how to deliver that person, pay that person enough to be happy and still make enough to keep themselves happy. That's why we apologize, McKinsey. On some level, it defies the power of good analysis.
Three months ago, McKinsey predicted a new class of wealth manager -- bigger, more sophisticated and ultra-tech savvy -- would drive most mid-size RIAs and broker-dealers out of the market by 2030.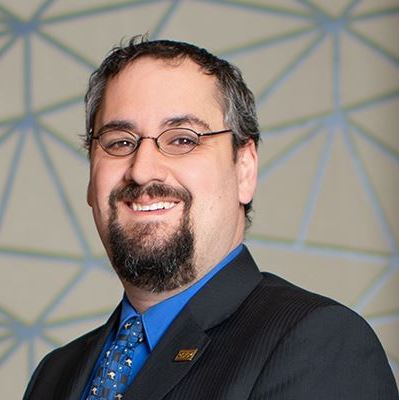 The finding smacked of Mark Hurley's conclusions in his own report more than two decades ago. He was wrong then, and McKinsey is wrong now, according to top RIA analysts.
It's for the same reason coyotes thrive in nature while wolves are in decline -- they are greater in number and far more nimble.
The proof is in the COVID-19 pandemic and how it's flipped the script. Mid-size RIAs with their touchy-feely services and loyal clientele appear better positioned to ride out jarring, unexpected market changes.
"Twenty years ago, there was no Internet. Wirehouses had all the technology, all the resources, yet here we are, today, with RIAs growing and taking market-share," notes Michael Kitces, a leading RIA advocate, founder of the XY Planning Network in Bozman, Mont., and author of the Nerd's Eye View blog, via email.
"McKinsey didn't predict the success of the RIA over the wirehouse and bank [back then] ... why would that suddenly change now that [they're] shrinking and falling behind? ... It's not surprising they aren't changing their tune."
"Large-firm consultants tend to be very pessimistic on anything that can't be a multi-trillion-dollar, mega-scale business worth billions of dollars," he adds.
In the world of business, McKinsey is the straight-A student -- comprised literally of the Ivy League's GPA whiz kids. It's described as both collegiate and ruthlessly competitive. It does $10 billion-plus per year in revenues and has a staff of about 27,000. It is known to be successful, envied, highly trusted and fervently disliked.
McKinsey is thus known as a proxy for what "they" -- the world of smart-money, ivory towers and Wall Street -- think about us grunts in our sheetrock Main Street offices.
Well-worn path
The recent report, written by Pooneh Baghai, a McKinsey senior partner for New York and Toronto was released Jan. 3.
Titled "On the Cusp of Change," it elevated corporate banks, brokerages and national RIAs as the chief providers of asset management within the decade -- leaving a little room at the bottom for solo RIAs to scavenge a living with their hyper nimble model.
As Yogi Berra once said: "It's déjà vu all over again."
In 1999, Hurley predicted that the structure of the wealth management industry would change from being highly fragmented to a small group of dominant competitors -- namely that about half of the top 1,100 financial advisory practices would consolidate into 25 to 50 "scale competitors." Anything else left standing would be a niche player with zippo "enterprise" value.
It seems almost incredible that McKinsey would go down the same path, again, in the face of two decades worth of overwhelming evidence to the contrary.
What McKinsey added to Mark Hurley was a robo wrinkle.
It says the winners will be robo-hybrid "subscription" players and others that are bringing about a digital transformation and putting a world of services -- not least banking -- under one roof with wealth management for a fraction of traditional fees.
Trickle into torrent
Since Hurley's report in 1999, however, a trickle of breakaway brokers has turned into a torrent. The RIA industry not only rivals wirehouses in size, but is also growing much faster and more profitably -- spawning "synthetic scale."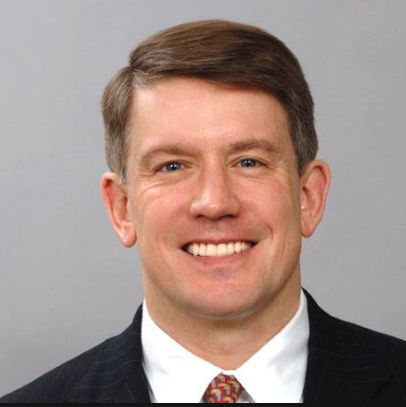 "The RIA model [created] a boom of new non-business-development financial advisor jobs that never existed before, allowing the industry to attract and retain whole new levels and types of talent," says Kitces.
"Independent advisors [now] have access to independent technology firms with more scale than large enterprises … Today eMoney Advisor alone has more advisor users than all wirehouses have in brokers combined -- and any RIA can plug into it for a few hundred per month." See: Mike Durbin gets right to work as eMoney CEO with MoneyGuidePro coopetition deal -- even though he's 'interim'
In 2019, there were 63,202 independent and hybrid advisors at 16,896 firms managing $4.7 trillion in assets, according to a report from Chicago-based outsourcer Envestnet.
The same 2019 report, "The State of the RIA Market," shows the RIA share of advisor-managed assets grew from 16.7% in 2007 to 23.3% in 2017, and projects this share will reach nearly 29% by 2022.
Fast forward to today: The COVID-19 market correction and a reeling economy have hit banks and brokerages hardest while mid-size RIA firms are weathering the storm with old-fashioned hands-on financial advice.
Fail safe
Today, prognosticating has become a fool's game, and no one can assert with certainty what impact COVID-19 will have on the industry, financially as well as psychologically -- much less the apocalypse McKinsey predicted for mid-sized firms.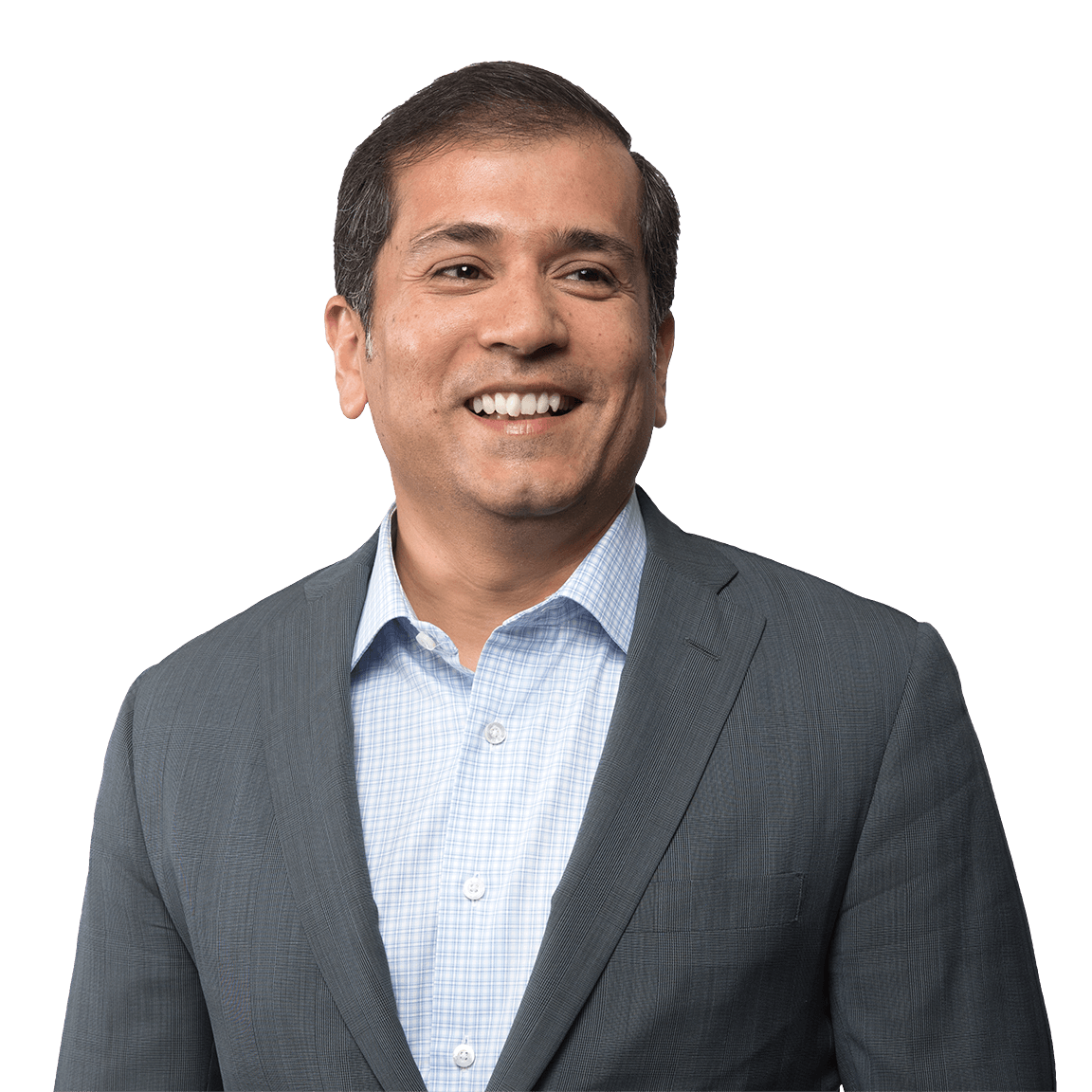 "McKinsey doesn't understand the mentality of the independent advisor ... You can lose out on marginal growth and flat-line, but it's still very profitable, which for many advisors is all they want, anyway," says Kitces.
Retention rates in excess of 97%, as well as the fact that clients turn over an average of once every thirty years are, for instance, a lifesaver for mid-market firms, should they come under sustained pressure, Kitces continues.
"Your business can't blow up," he says.
That said, there is little room for complacency. "Most independent RIAs still grossly underestimate the competitive threat of a mega-national financial institution putting their full force and energy into competing against them," he explained. "It is more of a threat than most RIAs probably realize."
Indeed, the way McKinsey saw it a few months ago, mega all-in-one firms were likely to pull off a clean sweep of the mass-affluent and high-net-worth (HNW) markets by 2030.
Mom-and-pop shops, niche specialists -- especially ultra-high-net-worth (UHNW) firms -- and mega-RIAs were also expected thrive.
But mid-size firms, it noted, would be squeezed out of the market or into the arms of roll-ups, unless they spent heavily to improve their technology.
Cloudy vision
But pushing a narrative is a lot easier than proving it, especially when it comes to the long-tail influences of technology, says Aaron Schumm, CEO of NYC retirement-robo, Vestwell, in an email.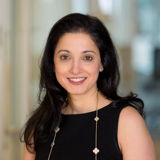 "Wirehouses can sell a great story, and they may have a lot of offerings on the shelf. But the back-end architecture is glued together with fragility at best," he explains. "Slapping a front end user experience onto an old mainframe doesn't make it modern."
Both Schumm and Drew Sievers, CEO of B2B robo-vendor, Harvest Savings & Wealth, whose firm sells financial technology to banks, also argued that McKinsey's vision may be clouded.
If anything, startups like Robinhood could end up threatening the banking model, rather than vice-versa, Sievers argues, via email. See: Drew Sievers woos fresh $12 million in capital and a fat $15-million loan to renamed Trizic.
"Fintechs are hamstrung by needing to work with banking-as-a-service providers … [which] makes them vulnerable to actual banks that can get their act together. However, if a fintech gets their banking charter … [it's] a true threat."
Robos routed
Moreover, in the COVID-19 era, any business that can go online is going online. Should the crisis continue for the medium-to-long-term, it stands to reason that the 'app-ification' of advice will pick-up-pace.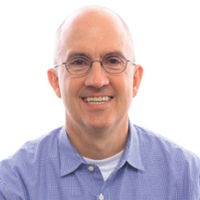 That said, Robinhood's software crashed repeatedly during the Covid-19 slump, as well as subsequent, short lived rallies. Its much vaunted foray into banking also suffered when the Federal Reserve slashed rates.
In its second emergency response to the coronavirus outbreak, the Federal Reserve on Mar. 15 lowered its target for the federal funds rate—the benchmark for most interest rates—to a range of 0% to 0.25%.
After the Fed's action, Robinhood -- along with all the other would be kings of "high-yield" cash -- were forced to follow suit. The Menlo Park, Calif., firm now pays out just 0.3% on client cash.
Even McKinsey has tempered its hubris.
"Our era will be defined by a fundamental schism: the period before COVID-19 and the new normal that will emerge in the post-viral era: the 'next normal'," write Kevin Sneader, global managing partner in Hong Kong, and Shubham Singhal, healthcare global leader and senior partner in Detroit. See: "Beyond coronavirus: The path to the next normal."
"In this unprecedented new reality, we will witness a dramatic restructuring of the economic and social order in which business and society have traditionally operated," they write.
High touch
If a mantra runs through the McKinsey report, it's do more for less.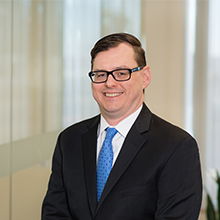 Advisors must get used to ensuring a minimum service that includes "investments, banking, healthcare, protection, taxes, estate [planning], and financial wellness" -- services ultra-high-net-worth RIAs are long-used to providing.
They'll want it on the cheap, too -- potentially on a subscription basis, which means that RIAs will have to do more on an ultra-low budget rather than rely on levying a 1% fee on a clients' AUM, says Sievers.
"General advisors will either be very niche and extremely high touch, or they will have to be massively, technically enabled. Younger consumers will expect $1-per-month Acorns-style fees," he explains
There's more, says Alois Pirker, senior analyst for Boston-based consultancy the Aite Group, via email. "We're [also] going to see a lot more salaried folks incentivized by qualitative elements [like] how you engage your client, [and] 'are you using digital?'"
Nor will planning be much of a differentiator, since 80% of advisors will provide it, according to McKinsey. This a vast sea change from today's count of 26%.
"[But] McKinsey is obviously selling to banks and large entities, hence they're moving in that direction," says Pirker.
A warning
Some traditional investment banks have nevertheless seen the handwriting on the wall. Instead of beating the RIA industry, they're beating a path to its door. See: Goldman Sachs readies splashy RIA retail debut as it (likely) adds $24-billion United Capital to $35-billion AUM Ayco for $59-billion 82 office behemoth; months after buying RIA lure from S&P.
NYC wirehouse, Goldman Sachs is no stranger to borrowing from the RIA playbook, for instance. It's been positioning itself, increasingly, as a fiduciary, rather than a product pusher. See: Goldman Sachs banking on David Solomon to be a catalyst for more RIA-ifcation.
Last July, it completed its $750 million acquisition of United Capital, giving subsidiary, Ayco -- which handles the ultra-wealthy and the Fortune 500 crowd -- an entre to mass affluent investors. See: Goldman Sachs closes United Capital deal and Matt Brinker, Joe Duran's wingman, exits with social media swan song on same day.
Morgan Stanley (MS) made a similar move when it announced plans to buy E-Trade Financial (ETFC) in an all stock deal valued at $13 billion. See: James Gorman delivers chilling remarks to E*Trade RIAs after doing no-money-down deal for the zero-commission discount broker.
But the problem with a banking renaissance is that banks would have to cross-sell wealth management effectively, and hitherto they haven't, says Bing Waldert, managing director for US Research at Cerulli, a Boston consultancy. "What's changed?" he asks.
Indeed, if you made your dime pushing products, you're now little more than a commodity, Kitces warns.
---
---
---
Paul Miguel
It depends what type of Guidance you are trying to deliver. Many Advisors leave large Shops to start RIAs or become IARs with the goal of delivering their absolute best Financial Planning &/or Portfolio Management Ideas in a Boutique setting, and to a smaller set of Families or Institutions. It becomes harder to deliver true personalized guidance once you start spending most of your time worrying about competing in areas Technology, AUM growth & Cross Selling with the Big Banks.. The RIA model was never really designed for those who wanted to see their Firm names on Commercials or Blimps. The SEC definition of a "Large RIA" is 100mm under Assets., but even if it is redefined as a firm with 1 billion in AUM, you can be successful by sticking to the Fundementals. In order to get where a lot of Advisors want to get in this model its less about Technology, Scalability, & Price and more about delivering what is actually Rare & Valuable. 1. The Advisor Client relationship & Clarity, Context, & Parntership that comes with it. 2. A Fiduciary Best Ideas approach to improving client experiences & outcomes through critical thinking.
Brooke
Critical thinking -- exactly.
FAA
I can actually see where McKinsey is coming from as this could be seen in a similar light as the asset management business a number of years ago. Talented investment managers left big banks (Where did Invesco come from? Or Brinson Partners? ) or insurance companies (Where did Pimco come from?). They left for similar reasons advisors leave Wall street like firms- realign client advisor interests, compensation, independence, etc. Bernstein wrote a seminal paper a number of years ago on the asset management business on 'Bigger is Better'- get big or don't survive. So, theses asset managers either bought others or were bought. Now you have these very very large asset managers (Blackrock, Vanguard etc.) who dominate due to pricing power, technology, marketing etc. Their investment products aren't much different if at all. The RIA prospectively could face something similar particularly with information and technology more accessible to the client. So the advisor may need to be very very good at being very very special in the eyes of their very very few clients or get very big and very cheap.
Steven Draper
I think you can "read" the McKinsey White Paper in several ways, but hopefully agree that the business WILL change over the decade. The factors that will be the drivers of that change will be those that matter most to the client. I would suggest that in trying to meet those expectations many businesses will reach an operational "ceiling", a point where just adding people does not work. The McKinsey points revolve around the business model that will survive, that will be successful, that will be able to meet client expectations.
Jeff Spears
Hopefully this crisis causes all of us the question what is important in life and in business.
John Phoenix
I chuckle every time I read about the demise of the RIA. For the last two weeks I have witnessed firsthand a breakaway from captive to RIA (during a pandemic and market collapse) and marveled at the strength of the relationship between advisor and client. Our friends at McKinsey have never sat at the kitchen table. Maximizing time, the most valuable resource RIA's have, should be the focus of every advisor especially today. Advisor time spent on non-client facing activities is time wasted. Efficiently outsourcing and expanding your services menu is the way to ensure your firm's success and drive future growth both organically and inorganically.