Gary Zimmerman: The current crisis is a Goldilocks environment for Max.
Brooke's Note: The StoneCastle, Flourish and MaxMyInterest contingent of online cash managers was doing well in a good rate market -- now, in a sense, they are doing even better with inflows in a bad one. They have the right product and the right relationship with RIAs vis-a-vis banks. The Max story has a wrinkle on top of a twist that makes this article especially interesting and shows that commodity businesses like RIA cash deposits have plenty of differentiation when the microscope gets applied. UPDATE: Since this story was published, Galileo Financial Technologies, the parent of one of the four RIA cash managers, Galileo Cash, was snapped up by neo-bank SoFi, a growing powerhouse famous for raising $1 billion in a single series E round.
The Federal Reserve's rate cut is revealing that RIA cash managers can soar even without sweet teaser rates, but MaxMyInterest may be charting a course for the moon by offering interest payouts that almost defy the laws of gravity.
What explains this counterintuitive outcome in the hurricane of seemingly bad financial news for cash management firms like MaxMyInterest (Max), StoneCastle, Flourish and Galileo can be explained by the maxim: Any port in a storm. Cash is that port where returns get reefed but principal remains unsinkable.
"The market environment has been extremely positive for our business," says StoneCastle managing director, Frank Bonanno, via email.
"We have seen an increase of more than $3 billion in AUA in March alone across our deposit programs. The cash environment is such that advisors and investors have made a swift pivot from a return on principal outlook to a return of capital discipline." See: StoneCastle storms into RIA market with high-yield, FDIC-insured accounts in direct challenge to MaxMyInterest for the title, King of Cash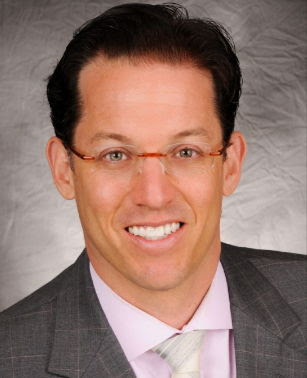 This pivot is perhaps best evinced by the fact that StoneCastle, Flourish and Galileo now pay just 0.55%, 0.2% and 0.01% on FDIC-insured cash, respectively.
Such rates are the tattered remains of once "high" yields, after the trio of cash managers slashed them by as much as 100 basis points on the heels of Fed Chair Jerome Powell's March 15 rate cut.
The Fed cuts were just as lethal for the teaser rates offered by robos and virtual RIAs that dipped their toes in the banking business, like Wealthfront, Betterment and Personal Capital whose rates are now 0.26%; 0.3%; and 0.05%, respectively.
These rates are down from launch date payouts of 2.3% in Feb. 2019 for Wealthfront; 2.69% in July 2019 for Betterment; and 2.3% for Personal Capital in June 2019.
With all these trees felled by that one Bunyan axe, it is a marvel then that Max pays FDIC-insured rates as high as 1.71% to investors.
It can, thanks to today's rarefied financial conditions matching those it was initially engineered for, namely weathering the last recession.
Who needs bears?
"The current crisis is a Goldilocks environment for Max," says CEO Gary Zimmerman, via email.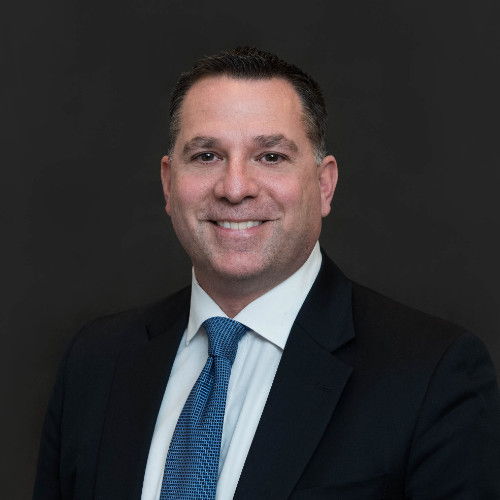 "[Our] phones are ringing off the hooks. We're seeing a big influx, [of] both new advisors reaching out to learn more about Max, as well as existing advisors who may have only used Max with a handful of clients [but] are now looking to roll out Max to all of their clients." See: Citi exec 'accidentally' invents cash-robo, MaxMyInterest, with 400 RIAs as distribution channel
This head-spinning reversal of fortunes may be real and lasting for Max, after heavy competition flooded its high-yield FDIC cash market over the past couple of years, according to Will Trout, senior analyst at Celent.
"The trend kicked off by Max may have run its course, perhaps not for Max, but for the me too firms that cropped up in its wake," he writes in an email.
This isn't 2008-2009; banks aren't facing impending failure, hence FDIC protection is in cheaper, in greater supply, and the Fed is far wiser today than it was a decade ago, he explains.
Moreover, rival business models that kicked ass by fully leveraging banks in a high-rate market now find themselves without powder or shot, says Zimmerman.
"Every other cash solution that launched … was built around brokering deposits, selling customer funds to other banks, and keeping a large spread for themselves … typically at least 20 to 30 bps," he explains.
"Given that the Fed Funds target rate is now 0% to 0.25%, it's not surprising that these solutions would be forced to cut their rates to near-zero."
Those little differences
StoneCastle, Flourish, and Galileo all employ the cash-brokerage model Zimmerman criticises. Each uses a network of banking affiliates to garner higher rates from which they take a cut.
Max differs in that it sifts client cash through high-yield retail banks with low overheads, and charges a flat eight bps fee annually.
But perhaps the biggest difference is that Max is built on a homespun truth familiar to RIAs from Mom-and-Pop shops upwards, namely that one-to-one relationships matter.
Where rivals use banking networks, Max forged its own direct agreements with at least seven online banks -- it brings them the deposits they need, and they provide high payouts in return.
Those rates won't last
For now, Max has won the right to crow from its perch, says Kelly Brewster, head of client strategy for NYC-based rival, Flourish. See: Buckingham Strategic Wealth and Private Ocean hire startup Flourish as agent of FDIC-insured cash in rebuff to more established players like MaxMyInterest.
"You're seeing a little bit of a divergence in the business models right now," he admits. "For better or worse, Max is going to be passing along what the banks are paying to retail customers … [but] those rates will come down [eventually]."
Zimmerman argues that the downturn is simply revealing the strength of Max's model, and the weakness of rival's.
"The rate may adjust a bit over time … [but] Max launched when the Fed funds range was 0% to 0.25% just like it is today. [Then] banks on the Max platform were paying approximately 100 bps."
Although Zimmerman's patented cash sifting might be hitting a high rate tune today, it can't last, counters Bonanno.
"Max is simply opening accounts in clients names at each of the banks, which essentially sends RIA clients' deposits to the competition as many if not all of their banks have competing wealth management arms ... [and] I'm not sure why RIAs are doing that."
"The reason the rates are competitive at some of those banks is that they are using that rate as a loss-leader to attract depositors and then cross-sell wealth management services to capture these RIA clients," Bonanno continues.
"It's exactly what Marcus Bank has done with United Capital under the Goldman Personal Financial Management umbrella [and] those rates will eventually come down."
Fear factor
Most of the main RIA cash management vendors are based in Manhattan. The exception is Chicago-based Galileo.
Until recently, they all shared a marketing strategy that emphasized the security of FDIC protection as a helpful addition to bank-busting interest payouts.
Now, they're forced to rely on investor jitters to maintain asset in-flows.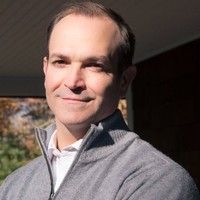 That said, it's possible fear may prove a greater lure than high rates, given StoneCastle, Flourish, and Max all report substantial increases to their asset bases.
StoneCastle for instance brought in $2 billion in the first two-and-a-half weeks of March 2019, with $1.4 billion coming from institutional clients and $600 million from RIAs and IBDs. A further $1 billion followed by the month's end.
"[It's] the same behavior we saw through the low rate environments of 2009-2015 when we did quite well," says Bonanno, via email. "That's why we're optimistic."
Fear is driving up deposits, Brewster agrees.
"People are irrational and they're selling things that they probably shouldn't be selling on the way down. We know that they shouldn't. We also know that they do. And you know that that money largely is going to cash."
Money market shakes
Investor jitters are also driving down access to typical safehaven money market funds. Boston-based Fidelity Investments, for instance, closed three of its money market funds to new investors on Mar. 31, according to Reuters.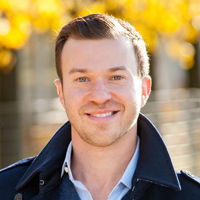 "Newer issues generally have lower yields than the funds' current holdings, and as such they would affect the funds' ability to continue to deliver positive net yields to shareholders," says a Fidelity spokesperson in a statement.
The Fidelity Treasury Only Money Market Fund, FIMM Treasury Only Portfolio and FIMM Treasury Portfolio have all been closed to investors. Cumulatively they hold $85.5 billion, as of Mar. 27 -- $23 billion, or 27% of which was deposited in the last month.
You can't keep these funds open and paying out, says Mike Terwilliger, portfolio manager of the Resource Credit Income Fund at Resource America, in the Reuters report. "That yield-starved environment ... underscores the challenges of traditional fixed income funds broadly."
Bond funds -- another safehaven --have also been straining under the pressure. On Mar. 20, Malvern, Pa.-based Vanguard Group and NYC-based BlackRock both raised redemption costs -- the price to cash out -- for selected bond funds.
BlackRock's iShares Short Maturity Bond ETF, for instance, today charges 2% on cash redemptions, up from 0.5% on Mar. 19. Vanguard similarly repriced its Mortgage-backed securities ETF, and its Total International Bond ETF to 2%, according to a Wall Street Journal Report.
What's past is prologue
The market for reselling cash management services for RIAs began in the aftermath of the last financial crisis.
Zimmerman effectively founded the 'industry' in 2013 after turning his own compulsive habit of sifting his own cash for FDIC protection and high rates into a fully-fledged business. See: Citi exec 'accidentally' invents cash-robo with 400 RIAs as distribution channel.
Until then, RIAs had to use money-market funds with a lock-up period or low-yield deposit brokerage systems like CDARS (Certificate of Deposit Account Registry Service).
Technically, StoneCastle was far earlier to the market (2003) than Max, but it only started selling its cash brokerage services to RIAs and IBDs in 2018, having worked before primarily with hedge funds. See: StoneCastle storms into RIA market with high-yield, FDIC-insured accounts in direct challenge to MaxMyInterest for the title, King of Cash.
Next to enter the market were Galileo in May 2019, and Flourish in Nov. 2019.
Today each cash manager has its own RIA afficionados.
St. Petersburg, Fla., outsourcer Dynasty Financial Partners has an agreement in place with Max; Flourish's customers include St. Louis-based Buckingham Advisors; StoneCastle sells its cash management services to $17 billion AUM New York RIA, Tiedemann Advisors and Galileo serves ex-LPL broker-dealer, IFP.
Hitting the wall
But Trout is not alone in predicting that dire straits could well be ahead for at least one of the cash management foursome.
Someone is likely to hit the wall, Bonanno agrees. "Candidly, knowing what we know about the cash space, I wouldn't be surprised if one or more of the others doesn't make it through this and closes shop."
Yet such doubts may well be overblown, since each of the four vendors would seem to have a strong level of financial support.
StoneCastle entered the RIA market in 2018, but with 15 years worth of mileage as a vendor for hedge-funds and banks, it's no debutante.
StoneCastle also administers $20 billion in client cash, at least $2 billion of which comes from RIAs and a further $7 billion from IBDs and hybrid RIAs, according to the firm.
Flourish, a subsidiary of the alternatives asset manager, Stone Ridge, is funded purely from the profits of its parent. It has just under 250 RIA clients and no debt.
Max has more than 1,000 clients, including RIAs and IBDs. Having been founded on a shoestring during the last recession, it has cash-sifting patents under its belt and a proven track-record.
SoFi so good
The last of the four RIA cash managers is Galileo, a subsidiary of Salt Lake City, Utah-based financial technology company, Galileo Financial Technologies (GFT), which was recently (Oct. 2019) funded to the tune of $77 million by Ryan Smith, founder of the now SAP-owned software firm, Qualtrics, and Palo Alto, Calif.-based VC-fund, Accel.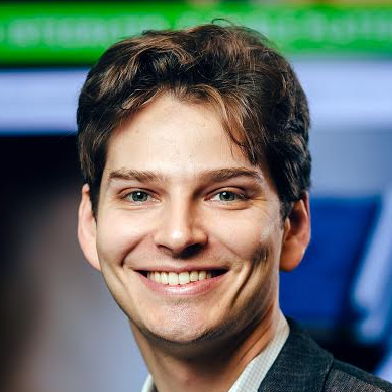 GFT, like Flourish is a broader financial technology firm, rather than a pure cash manager ala Max or StoneCastle. Flourish, however, is still in its first innings -- home equity release software is its next move -- whereas GFT is far more battle-tested as a technology vendor.
GFT conducts banking and payments for a number of big-brand firms, including San Francisco, Calif. neo-bank Chime Banking; Menlo Park, Calif.-based online brokerage Robinhood; popular European neo-bank Monzo; and international payments firm, TransferWise. In 2019, GFT had revenues in excess of $100 million, according to Barron's sources.
Such success has now brought GFT investors a huge windfall too.
On Apr. 7, after this story was published, San Francisco, Calif.-based lender and neo-bank SoFi acquired Galileo for $1.2 billion, of which $250 million is in debt, $875 million in equity, and $75 million in cash.
The cash component of the deal will likely be used to pay back recent VC investors, according to Lex Sokolin, noted financial technology analyst, and global co-head for financial technology at New York-based software firm ConsenSys, on LinkedIn.
"[But] for now, it's a case of wait and see to discover if SoFi has plans for the B2B market," he writes. "One play is to turn [GFT] off, and break the competition. Another play is to lean out of consumer aggregation -- which is in a crazy moment of price competition -- and become more of a B2B business." See: Visa gambles $5.3 billion that Plaid will pay Big Data dividends.
SoFi has not returned a request for comment.
Robo peril?
But cash and cash services have long been a lure for financial technology firms trying to widen their business model.
NYC-based Betterment, and Redwood City, Calif. duo Personal Capital and Wealthfront are just three of a swath of RIAs and robo-advisors that launched their own in-house "high-yielding" cash accounts, with the unstated intention to use high-yields as a lure to cross-sell investment accounts.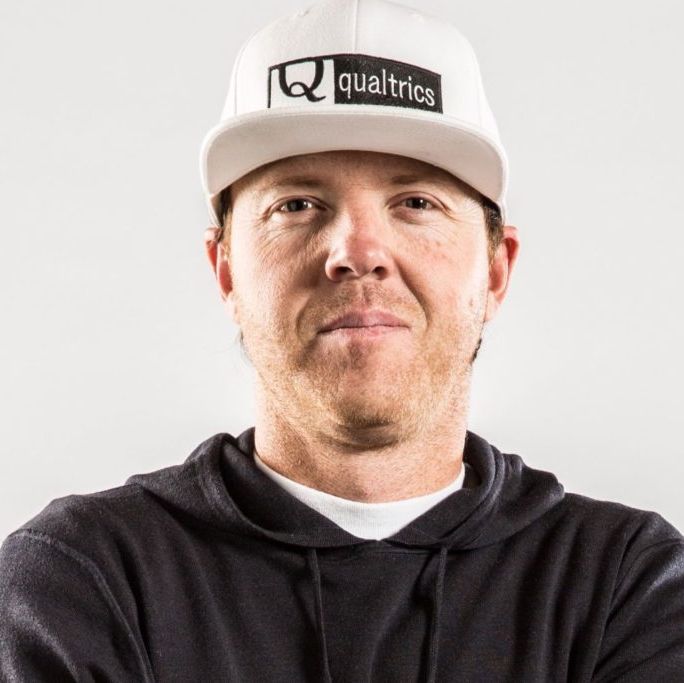 Yet, like the RIA cash managers, each has been forced to slash rates since the Fed's mid-March rate cuts, and each may find cash deposits as easy to come by as they are to lose, according to industry observers.
The robos are floundering and the rate cut will hurt them deeply, says Zimmerman.
"The cash solutions rolled out by robo-advisors were ... designed to shore up failing business models by employing a tactic that broker-dealers have used for years, keeping a spread on client cash."
Nor are robos, RIAs and cash managers alone in losing out.
San Francisco, Calif.-based brokerage giant Charles Schwab & Co. makes approximately two thirds of its revenues from the spread between what it pays out on cash deposits and the Fed rate. After the Fed's recent cuts, Schwab pays out just 0.01% on client cash through its cash sweep program.
Robinhood has hit a Fed inspired cash buffer too. It has cut rates to 0.3%, down from 1.8% in Dec. 2019.
That said, all of the cash management vendors and RIAs with cash account products consulted for this article insist that their foray into banking remains the right move.
Although rates are an effective lure, the ambition for each firm is to be a one-stop shop for clients' money management, including investable assets and cash.
This is why cash account services remain a viable product to sell to RIAs, and why they remain viable for RIAs themselves, says Porter Gale, Personal Capital's chief marketing officer, via email.
"There's more to cash management account[s] than just yield ... cash accounts play an important role ... as a place to safely park emergency funds or set aside savings ... without risk."
Wealthfront launches 'lottery'
But not every erstwhile member of the 'high-yield' club has adopted a hunker down and get on with it attitude.
Wealthfront, long known for its Silicon Valley stylings has instead taken a leaf out of a far older marketing playbook and launched its own in-house sweepstake for users of its cash accounts.
Such accounts make up approximately 40% or $8 billion of the roughly $20 billion under the firms management or administration.
As of Mar. 13, Wealthfront, which has declined two separate requests for comment, now runs a weekly "cash giveaway" that pays out $25,000 to one "lucky" customer.
"We're always working to get you more. Now we're taking it a step further and giving away $100,000," states a company blog-post. "If you're feeling generous, you can tell your friends."
It's hysterical
The bet is that this will bring more customers than $125,000 spent elsewhere, says a source, speaking anonymously, via email.
"[It's] a hysterical change of face for a company that's claimed they don't spend money on marketing."
They're reeling, adds Brewster.
"Wealthfront really was just getting people on rate ... it was just 'we have an interest rate, come get it', so I have to imagine those customers will be pretty rate sensitive. [Wealthfront] are probably scrambling to figure out what it is that they can do to retain some of that audience."
Nor is Wealthfront alone among the robos in openly considering such giveaways. Cross-country arch-rival Betterment admits it has discussed the possibility.
"We've looked at contest type offerings in the past, but have opted not to pursue them," says the firm's vice president for communications, Joe Ziemer, via email.
The good news for cash managers of all stripes, however, is that unless the Fed deploys negative rates the worst case scenario has already happened, says Brewster.
"The banking industry is a little bit shell shocked … [but there's been] a massive increase in deposits because of the flight to safety. That's nothing but positive."
---
Mentioned in this article:
StoneCastle
Asset Manager for RIAs
Top Executive: Dan Farrell
---
---
---
---