Schwab IMPACT 2020 won't happen in Boston and will morph to an online version of itself.
Brooke's Note: On its face, the idea of taking an RIA conference online seems like a non-starter -- maybe even sacrilege. The business of 30,000 practices and tens-of-thousands of vendors gets enough isolated screen time, right? Maybe. The nice thing for Schwab is that they get to test it out, and it can only be better than the alternative -- doing nothing at all. Schwab is a pioneer doing an event this big and digital in the RIA world. But Salesforce -- as this article's reporting shows -- has had more success than you might expect with the approach. Perhaps someday, we'll all look back and laugh at the fact we used to ditch the kids, kennel the dog, spend tons of money, take on jet lag, catch a cold and eat rubber chicken for the opportunity to be in big human cattle drive. Maybe. For now, this is a shock. Schwab IMPACT is always big and well-liked and the news about subtracting it from its Boston venue is having a psychological impact on us all, as well as upending the rhythm of the industry's networking and marketing. But health concerns come first in the COVID-19 pandemic.
Schwab Advisor Services, in a watershed move as a result of COVID-19 pandemic, is turning its signature, in-person IMPACT 2020 conference into a virtual online presentation slated for November in Boston.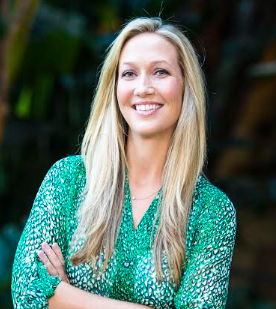 The Schwab conference, one of the largest and oldest, is now one of more than 100 conferences that have been canceled or taken online. Analysts suggest some conferences are unlikely to return after the country reopens. See: COVID-19 crushes RIA conference schedule; 100 gatherings are in jeopardy along with the bottom lines of publications and organizations
"We have made the decision to host virtual experiences rather than in-person meetings for the majority of our remaining events in 2020, including IMPACT, SOLUTIONS and EXPLORE," said Schwab spokesman Rob Farmer.
One day later, LPL Financial made the same choice official. It won't hold Focus this year, and it is "exploring virtual opportunities." Focus was planned for July 19-22 at McCormick Place Convention Center in Chicago.
"We're working through exactly how we would do that [virtual replacement], the cost associated with doing that, working with sponsors to be a part of that overall program, so more to come on that," said LPL CEO Dan Arnold on the April 30 quarterly call.
The company made the decision about IMPACT now to allow ample time for all parties involved in the planning to prepare for a great virtual experience, he added.
"We are still working through many of the details and specifics on what the virtual IMPACT conference will look like, and we will communicate that information when we have it," he said.
The move to take online one of the industry's premier conferences is a watershed, says Megan Carpenter, CEO and co-founder of FiComm Partners.
"Advisors are making major changes, and I think this will change the dynamic of conferences, and I believe it'll be a permanent change," she says.
I think we're absolutely seeing the advisory business change before our eyes. I think this will change the conference landscape. I think we had out-conferenced ourselves a little."
Health & safety
Schwab announced the change during a news conference yesterday headed by Schwab RIA chief Bernie Clark.
Clark also used the forum to say that the TD Ameritrade merger is still set to close this year once the Department of Justice investigation is completed, according to published reports.
"I don't think the comment concerning timing tells us too much," Timothy LaComb, an attorney with MoginRubin in San Diego writes in an email.
"Second requests [by DOJ ] often take four- to six-months to complete, and the pandemic likely extends that timeline at least a couple months since the DOJ is not operating a full capacity," he says.
"The parties didn't receive the second request until the end of January, so it makes sense to predict closing in the second half of the year."
Though the announcements came together in one news event, making the conference virtual has nothing to do with the TD Ameritrade merger. Farmer cited health concerns related to COVID-19 in an email.
"This decision was in no way related to the pending acquisition of TD Ameritrade, nor was it done as a cost-cutting measure," he writes.
"Importantly, IMPACT is still taking place; it is just moving to a virtual format for this year – rather than in-person - to ensure the health and safety of everyone involved."
Prudent decision
On the Schwab conference website, the company stated: "We had planned to come together this fall in Boston for our 30th year of IMPACT. Unfortunately, this is not in the cards for 2020. We made the decision to host IMPACT as a virtual experience."
The San Francisco broker did not list any other specifics on the site about just how much the digital version will try to replicate the traditional format and speaker content.
It's unknown how much, if anything, the new virtual conference will cost RIAs. There are no refund issues because registration never opened.
The conference is slated for Nov. 10 to Nov. 13 and is considered one of the top RIA events, routinely drawing several thousand attendees. See: COVID-19 crushes RIA conference schedule; 100 gatherings are in jeopardy along with the bottom lines of publications and organizations
While it may seem like jumping the gun to make the announcement seven months ahead of time, it was prudent to make it now rather than wait, says Joel Bruckenstein, who runs the T3 conference series.
"A company like Schwab isn't looking to make a lot of money. They want to create a great environment for their participants. They do a very nice job. It's very upscale. But it costs a lot of money. "
Bruckenstein points out it takes months to plan an event as large as IMPACT.
Digital sophistication
It's commendable that Schwab didn't cancel altogether -- and a virtual event gives Schwab a chance to show off its digital sophistication, Carpenter says.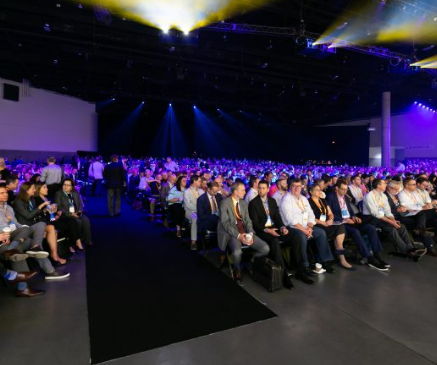 "We all know that IMPACT is the gold standard of conferences. It's the biggest event in the industry and draws the largest crowd. I'm happy they're going to do something different and I'm excited for a virtual conference," she says.
I'd expect that they will lead the industry in how they transition to a virtual conference."
Carpenter suspects that Schwab's virtual content will be top-notch: "They've got a great content team and a great events team and I think they will come up with something really powerful for attendees."
"The details and specifics of the IMPACT conference are still being ironed out, Farmer says. "We are still working through many of the details and specifics on what the virtual IMPACT conference will look like, and we will communicate that information when we have it."
Going virtual
There's no indication online gatherings are a passing trend, according to Salesforce, a cloud-based software company headquartered in San Francisco.
Cisco predicts by 2022, 82% of all internet traffic will be video.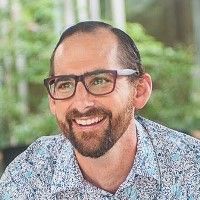 Salesforce says its annual Asia Pacific region conference, held last month, took 10 days to pivot to a virtual event. It attracted 13,000 visitors and 80,000 views. The live conference typically attracts 10,000 attendees and takes six months to plan, according to its website.
The company notes that live streaming and conferencing tools are more available than ever, and online events are far more affordable to produce.
"There was no precedent to what we were doing, so there was no reason for us not to try something new," Derek Laney, Salesforce's Head of Solutions and Product Marketing, Asia Pacific, said in a website presentation.
Between March and June, businesses or industry groups have held or scheduled more than 70 virtual conferences, according to a website that tracks events.
Among some of the events, Next In Tech, the organizers behind MoneyNext 2020, is hosting its Fintech Friday series online.
In May, Forrester Research and SiriusDecisions, which provide market research on technology impacts, will hold its annual Summit 2020 conference virtually, with a lineup similar to its live event, including an appearance by Maroon 5 singer Adam Levine.
Virtual shortfalls
Bruckenstein points out that canceling at the last minute would be very costly for Schwab. He's not sure how the virtual conference will be presented and says it's hard to make a virtual conference the same as an in-person conference.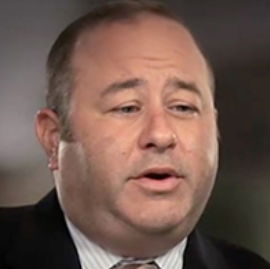 "It'll be less expensive" to put on a virtual conference he says. "But I've said the same for my own events and the experience isn't the same. It's very difficult to create the same level [of satisfaction] when you do a virtual conference."
The T3 Enterprise Conference, slated for Oct. 21 to 23 at the Cosmopolitan Hotel in Las Vegas, hasn't canceled yet. But the Cosmopolitan is currently shut.
"Right now, the Cosmopolitan isn't open, and the longer they stay closed, the less likely anything positive comes of this," he says.
The conference typically draws around 240 participants. "I'd say the odds of having that conference are 50-50 at best. But if we have space, we could do some social distancing. It's a smaller conference."
It is possible that smaller conferences could still manage to hold events, Carpenter agrees. "Each conference organizer will be empowered to make the right decisions for their business."
Up in the air
Face-to-face conferences canceled this year include some of the biggest, such as BNY Mellon's Pershing's INSITE 2020 conference, slated for June 10-12, and Chicago-based Envestnet's popular Advisor Summit slated for this month. Both are planning to revive the conferences next year.
In most cases, attendees are getting refunds or using the money to pay for next year's conference at this year's rate. Some conferences are also giving sponsors the same opportunity, a refund, or a lock-in at the same rate for the next year.
MarketCounsel's Summit set for Dec. 7 to 10 in Las Vegas is also up in the air.
"We continue to pursue our objectives until we actively determine a change in those objectives are warranted," says Brian Hamburger, CEO, and founder of MarketCounsel. "We're hopeful that the environment will allow for such a gathering."
He says the safety of staff and guests is his primary concern.
"Early on, we expended significant effort to negotiate with venues and vendors to push back our decision points. That effort has proven crucial in allowing us to assess the situation and be prepared to make a decision when we have clearer visibility." he says.
"We have the benefit of being nimble whereas an event the size of IMPACT forces Schwab to make decisions further in advance."
The FPA National Conference, slated for Sept. 30 to Oct. 2 in Phoenix, is still in the works for now. But LPL Financial has canceled its Focus conference on July 19 to 22 in Chicago. The company is exploring a virtual conference, spokesman Jeffrey Mochal said.
Gut punch
The COVID-19 pandemic has been a gut punch to a number of organizations and media outlets, which have tied their revenue models to the lucrative events business.
Financial services publications have been at the forefront of the trend toward an expanding conference schedule.
In 2018, British firm Bonhill Group plc bought InvestmentNews from Crain Communications for $27.1 million, with a specific emphasis on events. See: How InvestmentNews may become nucleus of U.S.-based roll-up if UK investment banker succeeds with 'wild swim' across Atlantic to purchase it
The company said it would be applying its "expertise to InvestmentNews" to increase the quality, quantity, and scale of events, "growing revenues and improving margins."
On its website, InvestmentNews has more than half a dozen conferences listed for the year.
But the company is obviously feeling the squeeze. Bonhill paused the print version, already barren of advertising, because of COVID-19. See: InvestmentNews publisher walks amid massive staff turnover at UK-based Bonhill Financial Services one year after it buys Crain franchise
It also announced a proposed stock placement last week to raise a minimum of $3.13 million (£2.5m). The company said it would use the proceeds for working capital up to the fourth quarter.
Arizent, which is controlled by the Kushner family, lists more than 20 events on its website slated for the year.
Arizent canceled its rising InVest 2020 event that had been set for April 21. The event was set for June and will fall back to its InVest West event set for Dec. 1-2 in San Francisco.
---
Related Moves
September 16, 2020 – 6:00 PM
---
November 20, 2019 – 10:19 PM
---
---
Mentioned in this article:
---
---
---
Horace Moning
April 30, 2020 — 12:16 PM
Thank you for this opportunity
---