Jeff Concepcion: 'I don't want to say there's unlimited dry powder ... [but] there's an awful lot ...'
Brooke's Note: This deal was so unimaginable five years ago. Jeffrey Concepcion was another OSJ among the LPL herd. Emigrant Bank was the quiet force behind Mark Hurley, and he was never known to take big risks. Howard Milstein was the passive force behind Emigrant. Multiple degrees of separation. Now all bets are off and fluidity reigns. Somebody as dynamic as Concepcion teaming up with capital as animated as Milstein's ... it all makes sense, especially as we wrangle with times that seem unprecedented -- unless we invoke 1918. Few RIA roll-up strategies were being employed along about then.
Jeffrey Concepcion just sold a chunk of Stratos Wealth Network in an act of arbitrage that will -- because of COVID-19 timing -- fuel a buying spree that includes raising target AUM at RIA firms from $250 million to nearer to $750 million.
The Stratos CEO of LPL OSJ fame was able to tap into a giant pool of capital created for such deals by billionaire real estate tycoon Howard Milstein, the backer of NYC bank Emigrant Partners.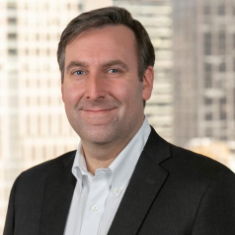 It's a buy-low, once-a-decade opportunity that can catapult a rollup from also-ran to prime time in short order. But it's not for the nervous at a time of pandemic uncertainty, says Bill Singer, attorney and writer of the Broke and Broker blog, via email.
"These are not times for the faint-hearted to enter into M&As but these are often just such times when firms made the right deals and launched themselves into bigger and better operations."
Another firm in the LPL OSJ mold of Stratos, Financial Resources Group just bought fellow OSJ, Gladstone Wealth Group and will launch Gladstone Financial Resources Group on May 15 -- a combined behemoth with 670 registered representatives, 155 employees, $24 billion in brokerage and advisory assets and more than $141 million in revenues.
Under the merger, Financial Resources Group will oversee all the Gladstone Corporate LPL advisors. This support brings nationwide business consulting, marketing, training and technology support from a home office team of 33 professionals.
Financial play
Emigrant's minority investment, announced Apr. 1, provides Stratos an immediate cash influx. But the deal also includes access to a line of cheap credit.
Emigrant is the parent of Fiduciary Network, the RIA financier founded by Mark Hurley, who sold his 25% stake to Emigrant. See: Emigrant Bank 'doubles down' to send Mark Hurley packing and fire up Fiduciary Network, its RIA deal machine.
The financial play gives Beachwood, Ohio-based Stratos -- long the domain of middle-brow advisors -- the means to bid for RIAs with up to $750 million in client assets under management (AUM).
"We're [now] comfortable closing larger transactions that might have been a stretch in the past," Concepcion says.
"You partner with a firm as strong and sizeable as Emigrant, and I don't want to say there's unlimited dry powder ... [but] there's an awful lot," he crows.
Huge difference
With more than $200 million in annual revenues, NYC-based Emigrant and Fiduciary Network hold a stake in 15 RIAs with about $50 billion in cumulative assets under management or administration.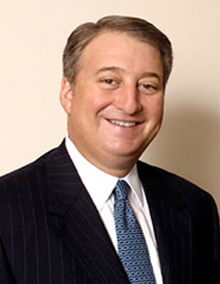 Being able to gobble more assets with each bite is a boon, Concepcion continues.
"We were looking to buy businesses with a couple of hundred million to $400 million [or] $500 million in assets. We'll continue to do that -- it'll be our sweet spot -- but we won't turn away large opportunities."
Neither Emigrant nor Stratos disclosed the value of the transaction, nor precisely how much cash will be on hand to hasten the stately pace at which Stratos has previously rolled-up RIAs. See: His days of playing defense done, Jeff Concepcion pinches pennies then poaches a Fidelity and Schwab veteran to execute grab for next $6 billion of AUA at Stratos.
But Karl Heckenberg, president and CEO of Emigrant and its RIA financier subsidiary, Fiduciary Network, assures that Stratos will have access to sizeable funds -- lent by a bank that gets the market for independent financial advice.
The strategy may not provide instant gratification, but it's bound to succeed, according to Heckenberg.
"[Stratos] will ultimately benefit from the current environment," he explains, in an email. See: COVID-19 throws a curve ball at RIA M&A market, gut-punching valuations and causing fence-sitters to resolve to get the hell out.
If you have cash to spend, it's time to buy, agrees Concepcion.
"[COVID-19] is going to accelerate activity in the second half of the year and dislodge those people, who were content and complacent, into doing something," he says.
Going for broke
Stratos runs a separate RIA that buys minority equity stakes to lure principals worried about succession.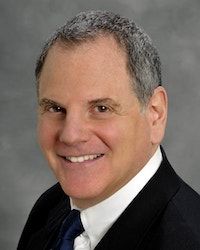 It also tucks in sub-$100-million AUM advisors and sells them back-office infrastructure that, like a HighTower, or Mariner Wealth's startup, woos targets with outsourcing and then bids when the principal retires. See: With an eye to cast-aside prospects, Marty Bicknell and Shirl Penney combine to launch 1099 platform with ambitions to surpass Mariner Wealth as soon as 2025
"Firms in the network who are looking for succession, or an opportunity for accelerated growth, can sell us a minority interest in their business," Concepcion explains.
"We're in the process of executing a closing with two or three of our top ten offices as we speak."
Prior to the COVID-19 slump, Stratos' cumulative fee-based and commission AUM stood at just under $16 billion, not including the assets of firms in which Stratos has taken a minority stake, according to Concepcion.
Assuming a 60-40 split between equities and bonds in Stratos' overall portfolio, the company now manages $14.6 billion following the Feb. 20 to Apr. 23 market collapse using the S&P 500 and the Vanguard Total Bond Market Index as benchmarks.
Billion dollar growth stall
Concepcion, 54, founded Stratos in 2009 as an OSJ under Fort Mill, S.C.-based LPL Financial.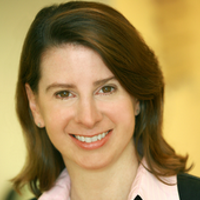 At the time he was embroiled in a tough legal battle over defamation and breach of contract with Fort Wayne, Ind.-based Lincoln Financial Advisors -- a case he won on Apr. 10, 2012. See: How Jeffrey Concepcion manned up after FINRA and Lincoln Financial troubles to become an LPL giant.
By then, Stratos had just begun to grow like a weed with a low payout, high support model that emphasized the importance of building referral networks with local lawyers and accountants.
The firm's cumulative fee-based and commission AUM soared to $6.2 billion by May 2013.
But this swift pace of asset accumulation began to slow in the second half of the decade, although Stratos continued to harvest upwards of $1.5 billion in net new client assets each year.
Target missed
To solve this problem, Stratos started buying RIAs in 2016, and by late 2019 -- ten small acquisitions later -- the firm managed an estimated $14 billion in client assets.
Nevertheless, growth stubbornly stuck at the $1.5 billion a year mark, prompting the appointment of ex-Fidelity exec, Lou Camacho as head of Stratos Wealth Alliance, one of the firm's two acquisition arms.
Camacho's job was to turn the war-chest Stratos had assembled -- the debt-averse firm routinely saves 35% of its profits for M&A and technology investments -- and ramp up spending to ensure Stratos reached a year-end 2021 target of $20 billion in AUM.
Since then Camacho helped closed a three more acquisitions, with two more set to cross the finish line in early July.
This, however, only maintained the pace of Stratos' dealmaking and growth -- a fact that may well have spurred the search for external capital.
In the end the target was too ambitious, Concepcion admits. "We might have needed to go six months into 2022, [and were] tracking for $19 billion in 2021 [before COVID-19]."
Plateau busting
In Mar. 2019, Concepcion became convinced something had to give to break his firm's stately growth rate.
As a result, in Oct. 2019, he hired Liz Nesvold, founder and managing partner of Raymond James investment banking subsidiary Silver Lane Advisors to find Stratos an investor willing to financing M&A.
It was time for a change, says Concepcion. "I felt like in our stage of evolution … [it] would be beneficial … and to her credit Nesvold delivered."
Some 15 separate firms entered the bidding, until Emigrant came out on top.
As part of its investment, Emigrant will take an undisclosed cut from Stratos' earnings, and although Stratos does not have a strict board structure, Heckenberg will sit on the firm's executive committee, despite Emigrant's lack of a voting stake, according to Concepcion
It's a far cry from late 2010 when Stratos posted its second loss in a row, after it lost more than $1 million in its first year, according to Citywire.
Strategy changes are not, however, unfamiliar to Stratos as its now four-year-old foray into M&A shows.
Changed nature
Selling a stake in the business is not the only shift at Stratos this year. Until now, it has refrained from tapping capital markets, preferring instead to spend from internal cash.
This is no longer the case, says Concepcion. "We're debt averse, but we're going to start using debt through Emigrant with favorable capital," he explains.
"By nature we're extraordinarily conservative, but maybe we're a bit more confident now to do transactions that [are] a little larger than we were comfortable with."
Yet for all that Concepcion lauds Emigrant as patient capital in it for "the long haul," Heckenberg told Citywire he sees a lucrative cashing out for his firm in the future.
"They needed a capital partner that could be flexible enough to help them continue to grow ... [but] Stratos, I think, easily could at some point be a public company."
---
Stratos is an umbrella firm, and alongside its acquirer subsidiaries, Stratos Wealth Enterprises and Stratos Wealth Alliance, it is home to four further firms.
These are: Stratos Wealth Partners, which manages over $5.7 billion in fee-based assets, and upwards of $6.3 billion in commission-based assets, as of Dec. 31, 2019; Stratos Wealth Advisors, which manages more than $887 million in fee-based assets, per Dec. 31; Stratos Wealth Securities, a broker-dealer, and Fundamentum, an investment strategies outsourcer, which manages over $461 million, per Dec. 31.
---
Related Moves
October 5, 2018 – 7:40 PM
---
---
Mentioned in this article:
---
---
---