News, Vision & Voice for the Advisory Community
With Jud Bergman gone at a chairman, a power struggle ensued to fill that spot, and the process dragged when taking the company private came under review
April 2, 2020 — 2:34 AM by Brooke Southall
Brooke's Note: Jud Bergman's sudden death last fall was one the most wrenching human losses this business has ever experienced. The Chairman and CEO of Envestnet was just so fully alive as a person and as a force of financial commerce. He loved life and made us feel seen in his presence. He loved straddling far-flung theaters of operation in Silicon Valley, India, Chicago and the Philly 'burbs and taking on Wall Street on behalf of 100,000 mostly non-Wall Street advisors. Even with a good succession plan -- and an embarrassment of great talent -- it was going to be a big task to fill the kind of gaping void he left. The pain I still feel when I allow my mind to dwell on our loss of Jud is pretty universal, I believe, and perhaps for nobody more than Bill Crager. The company could have achieved a form of insti-closure by naming Crager permanent CEO months ago. But just because your CEO dies tragically doesn't mean that events don't continue to unfold, and Envestnet seems to have wisely taken one step at a time. Crager and the rest of the company had to keep managing -- particularly challenges related to being a public company. That means a board of directors and fluid capital markets where you can go from M&A predator to somebody's M&A lunch in the blink of an eye. Here is what I pieced together on the behind-the-scenes tussle from several on- and off-the-record interviews.
Envestnet finally has a permanent CEO after a prolonged six-month process that included a tussle for the chairmanship and a period of uncertainty about whether the company would remain publicly traded.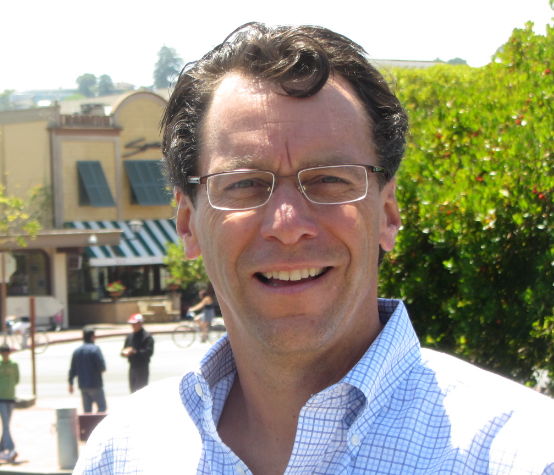 The Chicago-based outsourcer finally reported yesterday (Mar. 31) that it removed "interim" from Bill Crager's CEO title -- news that seemed belated by several months, according to many industry observers.
Nobody -- including late-CEO and Chairman Jud Bergman-- doubted the company's co-founder was the obvious choice. Even before Bergman died in an auto accident last October, a plan was afoot for Crager take the CEO reins and Bergman to step back as chairman.
As a co-founder of Envestnet in 1999 and its president since 2002, Crager worked closely with Bergman.
Yet, board member dynamics and questions about the company's future since October threw wrenches into the timing of the announcement, according to multiple sources familiar with circumstances.
Though Crager's ascension met little if any dissent, filling Bergman's void as chairman of the board was more fraught -- partially because Crager himself never served on the board.
"It was definitely Jud's board," says one source.
Out 'Foxed'
Part of the struggle related to whether Charles "Chip" Roame would become the new chairman. The managing principal of Tiburon Strategic Advisors has a strong voice in the industry and the company. He's served on the board since 2011.
Roame, the sources say, had additional leverage at Envestnet because of his close personal relationships through his firm's "CEO Summits" with many of the CEOs of the enterprise customers Envestnet serves.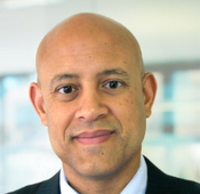 And Roame brings another big attribute in stormy times.
"He's highly strategic," says Eric Clarke, CEO of Orion Advisor Services. "He understand the playing field in a way that's really second to none."
In the end, Roame was named vice chairman. He responded to an RIABiz email, but declined to comment. 
The  chairman's job went to James Fox, who has served as a board member since 2015.
He was previously (from 2005 to 2010) chairman, CEO and president of FundQuest, which Envestnet acquired in 2011 from BNP Paribas. See: Why exactly Envestnet bought FundQuest, an investment manager that already sat on its platform
Crager has also been elevated to the board, per the 8-K filed yesterday morning. The list of Board members has also been updated on Evestnet's website, 
Anil Arora, the former CEO of Yodlee and CEO of the Envestnet | Yodlee from 2015 through 2019, is still serving on the board, a company spokeswoman confirmed. 
"The Board of Directors followed a very deliberate process with respect to succession. During that time the board continued to support the leadership team and company in servicing our clients and the execution of our wellness vision and unified advice platform," she wrote in the email. 
The "strategic" admixture makes sense for Envestnet, says Cecile Munoz, CEO of U.S. Executive Search & Consulting Inc.
"Everybody [in the advice business] wakes up every day saying : How do we take market share from Envestnet? So if the new leadership brings that [strategic edge] collectively then they have an extraordinarily strong board."
Stuart DePina is now president of Envestnet, Inc.. He had served as CEO of Envestnet Data & Analytics (essentially Yodlee) since January 2019 and came to the company in 2012. See: Jud Bergman remakes Envestnet into two units and Bill Crager and Stuart DePina will head them as Anil Arora exitsHe was president of Tamarac, a company Envestnet acquired at that time.
Sale prospects
Bergman's death cast the company's future in doubt, which was deepened by a Feb. 3 Barron's article claiming that Envestnet "may be on the brink of going private," or is being eyed as a potential acquisition by "large private-equity firms, in particular."  See: Envestnet, caught in speculative web over possible Yodlee spinoff--or sale of company, itself--has Wall Street scrambling to buy on the rumor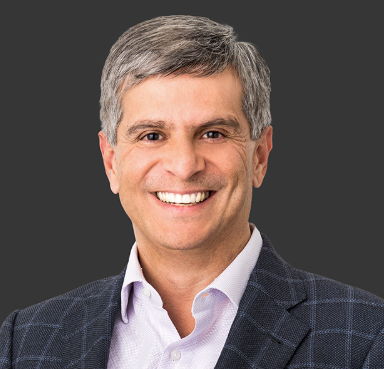 The company steadfastly refused to provide an answer. But a follow up report in Barron's confirmed that the company had contracted with Goldman Sachs to explore the possible sale of Yodlee, its data aggregation service. 
Bergman foresaw the intersection of Big Data and wealth management and led the purchase of Yodlee in 2015, despite widespread misgivings about the lack of synergies with the company's core business.  
The uncertainty of a possible sale made the board more tentative about naming a CEO, because, often, a private equity firm likes to install its own leader, the source adds.
A sale of Envestnet is now considered unlikely for the foreseeable future -- freeing up Envestnet to move ahead. Its stock has plummeted from a high of $86.60 a week after publication of the Barron's article to $49.03 today (April 1), shaving more than $1 billion from its market capitalization.
---
Related Moves

The Chicago outsourcer has a massive, partially disconnected arsenal of products that CEO Bill Crager is rationalizing into 'wellness' with yet another new unit.
---
---
Mentioned in this article:
---
---
Share your thoughts and opinions with the author or other readers.
---