Marty Bicknell: 'It might be three to five years but this has the potential to be bigger.
Brooke's Note: Until now, Mariner Wealth and Dynasty Financial were part of two conversations, and they were each very much on the big-RIA side of the business. Neither had much of a small RIA, never mind IAR play, even though their sales forces speak to such people all day in their travels. Now those smaller IAR fish need not be thrown back into the sea. Marty Bicknell and Shirl Penney are bringing capabilities of their combined enterprises to form one and let her rip. Bicknell say he expects growth to go straight up and eclipse [in AUA] his existing enterprise. With Bicknell taking a personal stake in Dynasty ownership, the new alliance seems fairly set in cement.
Marty Bicknell and Shirl Penney grew to $36 billion and $45 billion of administered assets respectively over 10-plus years -- but as partners in a new 1099-model start-up venture, they believe they can collectively fly much higher, much faster.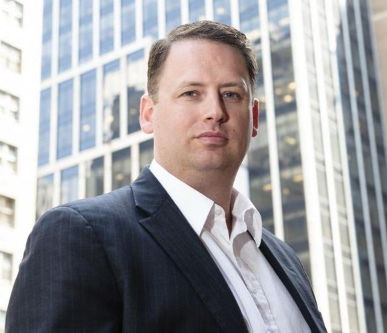 Bicknell, CEO of Mariner Wealth Advisors, is launching Mariner Platform Solutions, which is partly a Mariner-branded, Dynasty Financial Partners desktop software for independent advisor representatives. The assets are held on a newly formed Mariner ADV.
Penney is the CEO of Dynasty.
Mariner Platform Solutions begins life with zero AUM, but Bicknell plans to bring on hundreds of reps with tens of billions of dollars in managed assets in very short order.
"It might be three- to five-years but this has the potential to be bigger [than Mariner Wealth's $36 billion of AUA, which includes about $32 billion of AUM]," he says in a telephone interview.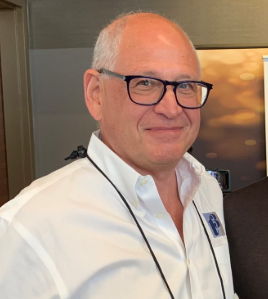 What looks good on paper, however, will be a big challenge to pull off. Players have crowded into this model of the market in recent years, according to Linda Willis, CEO of Career Management Advisors in Atlanta, Ga.
"I don't think that this is earth shattering," she says.
"Differentiation is the number one thing [that will determine the viability of MPS.] Mariner Wealth and Marty Bicknell have a certain level of prestige being who he is and what he's built.
"Dynasty's really elevated its game in terms of its presence. You get Marty and Dynasty but is that enough if the pricing is high? At the end of the day, the advisor is asking: What's going into my pocket?" she notes.
Sales funnel
Mariner Wealth provides a big part of the differentiation, Bicknell says. It has its own in-house tax manager, trust company and investment bank that reps can avail as if they were W-2-filing staffers.
"That's why this has so much potential," he says. "They get everything I built."
But Bicknell adds that he also has another ace up his sleeve -- pent-up demand and the combined sales funnel of both Dynasty and Mariner. "I personally talk to 200 advisors a year and 80% of them fit MPS better than Mariner Wealth."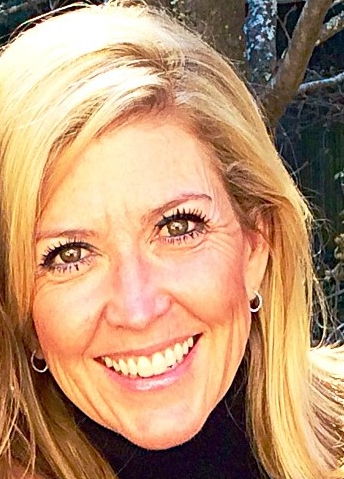 This Bicknell venture isn't the first one aimed at going downmarket. He started FirstPoint in 2013 in collaboration with Fidelity, with the idea of putting advisors to the mass-affluent in his offices around the country under a different brand and pricing. See: Marty Bicknell jumps into the mass market with no 'robo-advisors' and a missionary zeal
Fidelity promised a well-spring of referrals. Bicknell eventually shuttered it. See: Marty Bicknell takes a machete to Montage, Mariner Holdings and FirstPoint and carves out a $25-billion RIA and near $1 billion of capital
At that level of the market, it's a game of paying advisors the right amount but without piling too much expense onto the investor, Willis explains.
Reps will pay Mariner 30- to 50-basis-points and can, with Bicknell's permission, charge a maximum of 200 basis points. In most cases, Bicknell presumes advisors will charge a classic 1% or 100 basis-point fee for an all-in fee of 130 to 150 basis points. Dynasty gets paid an undisclosed amount from the 30-50 basis points.
Bicknell likely could have saved money by building out a proprietary platform rather than paying Dynasty.
The drawback is that the engineering could have radically delayed the launch of his new business, according to Joel Bruckenstein, producer of the T3 conference series.
"It's time to market," he says."It would take Marty 18 months minimum to build. If you don't have a pipeline, there's not many places you can go."
Growing pipeline
Bicknell, however, does not anticipate moving Mariner Wealth assets to Dynasty. Mariner is a big customer of Orion Advisor Services. See: Orion wins a $2-billion RIA account from Advent after two very long drives across the prairie
"I don't see that as something we would do," he says.
Bicknell procured the ADV from the SEC last August and he's been vetting Penney's platform ever since. "They did extensive due diligence on us -- six months," Penney says.
Bicknell also personally took a stake in Dynasty as part of the round that Envestnet joined
Bicknell admits that a growing list of prospects for the 1099 platform -- mostly of one- to three-advisor practices -- did in fact make him anxious to get to market sooner than later.
"The pipeline has been growing the past 60 days," he says. Bicknell says he sees the MWS and MPS pipelines both filling fast.
Bicknell has let up on the pedal in buying RIA assets -- stopping almost entirely in 2014.
He then resumed heavy purchases in late 2017 after selling a 67% stake in his asset management roll-up, Montage Investments for as much as $150 million. See: Marty Bicknell sells Tortoise stake for '$150 million' with cash already earmarked for four or five RIA purchases
Since then, he has spent a good chunk of those assets buying RIAs to build Mariner Wealth from $20 billion to $32 billion of AUM -- closing a deal as recently as March.
Jason McElwee will head Mariner Platform Solutions. He formerly co-founded Mariner Wealth Advisors as a minority stakeholder and AG Edwards breakaway broker with Bicknell's team.
The team started in 2006 with $300 million in assets under advisement -- and a fierce desire to grow that persists to this day.
---
Related Moves
September 24, 2019 – 2:02 AM
---
February 17, 2022 – 2:50 AM
---
---
---
Mentioned in this article:
Mariner Wealth Advisors
RIA Welcoming Breakaways, RIA Serving Endowments/Foundations, Advisory Firm
Top Executive: Marty Bicknell
---
---
---