Ari Sonneberg: I do not think that the current turmoil in the market will be something that helps this deal.
Brooke's Note: Today Schwab announced its earnings and the company gave its first peek into just how much Covid-19 is cramping its revenues and business model -- revenues beat expectations, but earnings per share fell four cents below expectations thanks to acquisition and pandemic expenses (more on that later). But the lawyers, consultants and analysts Oisin interviewed all agree the San Francisco-based company might have done a very different deal -- or none at all -- if its leaders had known just how soon and how hard the pandemic would strike. See: The odds are now 75% that Charles Schwab Corp. swallows TD Ameritrade Holding, says Morningstar, a probability Wall Street math and internal memos seem to supportSchwab can hardly be blamed for failing to expect Covid-19 and the economic and market fallout. That said, the leaders took a top-of-the-market gamble in making a deal that would take a year to close -- a time long enough that anything could happen. And it did. The engagement is only at about the halfway mark for a closing scheduled late in 2020. The 'Schwabitrade' tiger the industry feared, or revered, last fall may be more of a kitten when it's released from its cage in six months or more.
The biggest RIA story of 2019 -- the birth of a 'Schwabitrade' juggernaut-- is now vying to become 2020's biggest test of how to get a deal done in the face of huge legal, economic and technology hurdles.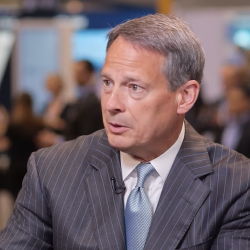 Analysts are revisiting the proposed $26 billion merger of Schwab Corp. and TD Ameritrade in light of the coronavirus-driven financial crisis, and some are seeing more plate than sterling in the deal.
Nonetheless, Schwab appears determined to stay the course. "We remain fully engaged in planning for the integration," Schwab spokesman Glen Mathison told Financial Planning magazine. "We don't anticipate any impact on the deal as a result of the current environment."
Schwab did not respond to an RIABiz request for comment, but a number of analysts weighed in on the company.
Given that Schwab and TD are locked into the deal by $1 billion breakup fee, even the biggest economic downturn since the 1930's Great Depression can't wrench them apart.
But it has certainly taken the deal down a few notches. See: Breaking up is hard to do: Schwab and TD Ameritrade both on hook for $1 billion should either firm get cold feet, shareholders revolt, or antitrust regulators quash deal.
"I don't know that anyone's happy about the deal," says Matthew R. Crow, president of Mercer Capital in Memphis, via email.
Gut punch
Schwab and TD were all smiles when the merger was announced last November. Schwab expected two big synergies -- $2 billion in annual savings over time through consolidation and the opportunity to rake in fat margins on the cash it pulled from TD into its proprietary bank.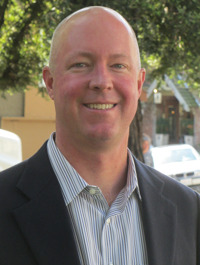 "If this merger does go through, they will most likely eliminate [thousands] of the TD Ameritrade employees," says Tim Welsh, president and CEO of Larkspur, Calif.-based consultancy, Nexus Strategy, via email. See: TD Ameritrade hedges its bets that Schwab can swallow it whole as DOJ letter lands, LINC 2021 gets planned and TD pledges it'll go 'full tilt'
But those Schwabitrade cost synergies won't flow as readily to the bottom line with revenues taking a hit and unforeseeable expenses cropping up.
The wild market swings create wild trading volume that is delivered gratis and microscopic interest rates assure that sweep deposits from those assets are little consolation, says Crow.
"Market volatility has created massive trading activity, which they're making no money off of, and the margins from swept cash is nil."
Indeed, schwab reports its had 27 of its 30 highest volume-days in its history – including every trading day in March. It handled a peak of 4 million trades on March 12th and a 217% year-over-year increase in daily average trades for March alone.
The Fed Reserve's decision to impose two emergency rate cuts to near zero in mid-March in the face of a financial market meltdown was a gut punch to Schwab's chief revenue source -- its proprietary bank.
About 60% of both Schwab and TD's revenues depend on earnings accrued on the spread, according to Morningstar data. As of Mar. 17, Schwab has slashed its own payouts to 0.01%.
The move was compounded by Schwab's self-inflicted revenue hits. Last fall, the company eliminated all online trading commissions. It also painted itself into a corner by promising never to charge custody fees. See: Fidelity Investments will broaden custody fees in July, while Schwab counters with pledge: 'No custody fees and no intention to raise them'
"With interest rates crumbling, there is no more cash spread to harvest, making custody fees extremely likely, despite [Schwab's] pedantic pledge not to," says Welsh.
Swans in flight
Now, with the Covid-19 black swan in full flight, Schwab is in a tricky spot, according to Ari Sonneberg, partner and chief marketing officer at Boston-based Wagner Law Group, via email.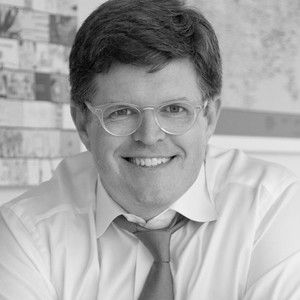 "I do not think that the current turmoil in the market will be something that helps this deal."
Not at all, says Michael Wong, director for financial services equity research at Chicago research firm and software vendor, Morningstar.
"With both short and long-term interest rates having significantly fallen, there's no maneuvering that the [two] firms can undertake to prevent a material decline in interest-rate-related revenue," he said in a Mar. 16 report.
About 30% of Schwab's and 10% TD Ameritrade's revenue in the fourth quarter of 2019 were from asset management and administration fees, Wong continues.
"The Morningstar US market index is down 17% year-to-date, which will have a material effect on Schwab and Ameritrade's client assets that are in equity products, which we estimate at 70%. Clients' fixed income and cash allocations will only provide a moderate buffer."
Legal problems
Against that backdrop, the federal Department of Justice (DOJ) is reportedly still hot on Schwab's tail, probing for possible antitrust violations.
Make no bones about it, the DOJ is still seriously pursuing an antitrust investigation of Schwab, says Timothy LaComb, associate attorney at San Diego-based law firm MoginRubin, via email.
"The RIA custodian market is highly concentrated even absent the merger. [Schwab and TD's] combination therefore triggers presumptions of illegality and increased market power."
"If they raise custody fees, this plays right into the DOJ's argument that the merger will harm consumers and advisors," adds Welsh.
Sonneberg shares a similar opinion. "The DOJ is being very careful on this one because the combination Schwab and TD would put 51% of RIA assets in the same basket," he says.
A common suit
Schwab is also being pestered by the usual shareholder lawsuits.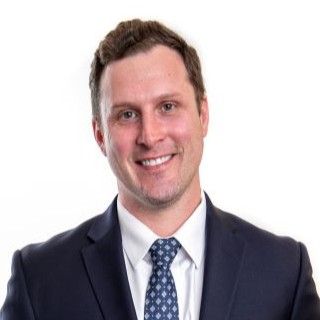 The first, filed pro se by Franklin Tsung through his firm BlackCrown, was swiftly declared frivolous by a court last December See: Antitrust suit against Schwab and TD Ameritrade merger draws 'stunt' accusations and judge agrees.
But Michael Kitces insisted in a Jan 2. tweet that Tsung's anti-competitive critique was on the money.
"The concerns being raised really ARE shared by the RIA community -- lack of competition, especially for large RIAs, if/when #Schwabitrade controls [the] majority of the market," Kitces wrote. "Not to mention [the] risk of #FinTech innovation loss if TD VEO goes away."
But Schwabitrade opponents may not be alone in feeling discontent.
"I don't think Schwab is any rush for this to go through right now either," Sonneberg says.
Since then, at least three separate shareholder suits have been filed, according to AdvisorHub.
TD shareholder Marc Roth filed suit on Mar. 30, alleging "materially false" and misleading financial projections, and omissions of potential conflict of interest from various investment banks involved in the deal. Hes being represented by New York-based securities law firm Harper Saldeh.
A similar suit was filed by Berwyn, Pa. lawyer Richard Maniskas on behalf of shareholder Michael Kent in mid March and a third was filed by attorney Shiva Stein on Mar. 23.
"These suits are fairly common in the world of M&A deals and usually have the intent of getting settled in some fashion -- and do get settled -- rather than having a real intent to put the kibosh on the deals, [which] they rarely do, " said Sonneberg.
Typically, shareholders are trying to force a higher valuation on the deal to exact more return. But in the current market, establishing an equitable price for the all stock deal won't be easy.
Market collapse
When Schwab agreed to buy TD, the deal was valued at an estimated $26 billion, or $48.50 per share. Schwab and TD were capitalized at roughly $54 billion and $22.3 billion, respectively, with share prices at $44.75, and $41.38.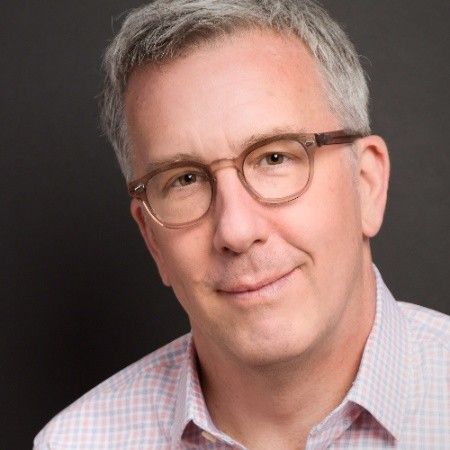 After Covid-19 bulldozed the global economy, Schwab's market cap was pruned by $7 billion to $47 billion ($36.54 per share). TD took a $2.3 billion haircut to $20.5 billion ($37.96 per share), a decline of 13% and 8%, respectively
Since the merger is an all stock deal, the fundamentals still work, but somehow that still doesn't fully calm that inner voice of growing doubt, says Crow.
"The concept of relative value isn't necessarily disrupted by the current circumstance ... [so] there's no reason to put [the deal] on hold," he explains.
In fact, Morgan Stanley analyst Michael Cyprys is still bullish on the stock.
Schwab is "best positioned to navigate the volatile and uncertain backdrop given their scale, ability to take share and win new customers in a flight to quality, drive greater expense efficiency and deliver significant earnings accretion from their significant USAA acquisition and [TD Ameritrade] merger," he writes in the firm's April 1 eBroker report
Cyprys has an "overweight" rating on the stock. Keefe, Bruyette & Woods dropped the stock to Market Perform from Outperform on Apr. 8, while Citigroup upgraded its call from Neutral to Buy on Mar. 25. Three other analysts are unchanged.
The moment of truth
This morning, Apr. 15, Schwab released its Q1 earnings report. Wall Street expected earnings per share (EPS) to be down to 62 cents, or 10% less than last year's figures for the same quarter. Revenue was expected to tumble 4% to $2.61 billion.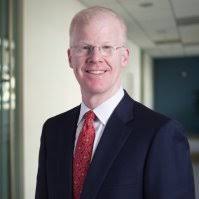 But Schwab beat revenue expectations, bringing in $2.62 billion, largely as a result of surging client cash levels that buttressed losses, despite the low-interest environment. The broker-dealer held $77 billion more in client cash, a roughly 20% increase to a total of $371 billion, as of Mar. 31.
Earnings per share, however, took a pounding, coming in at $0.58, as a result of an extra $0.04 cents of pandemic and acquisition-linked expenses.
Indeed, despite the fresh influx of client cash, Schwab's assets under management fell 2% to $3.5 trillion. Net income plunged 18% by $169 million, compared to Q1 2019, and $57 million, or 7% compared to the last quarter; and a 6.5% drop in earnings on the cash spread equated to an overall hit to revenues of 3.89%.
But chief financial officer, Peter Crawford says Schwab is in no mood to lick its wounds.
"Overall, we're facing the storm from a position of strength and expect to remain on offense," he insists.
Weaknesses exposed
That said, Schwab is still faced with what dealmakers always consider most toxic to deals -- time.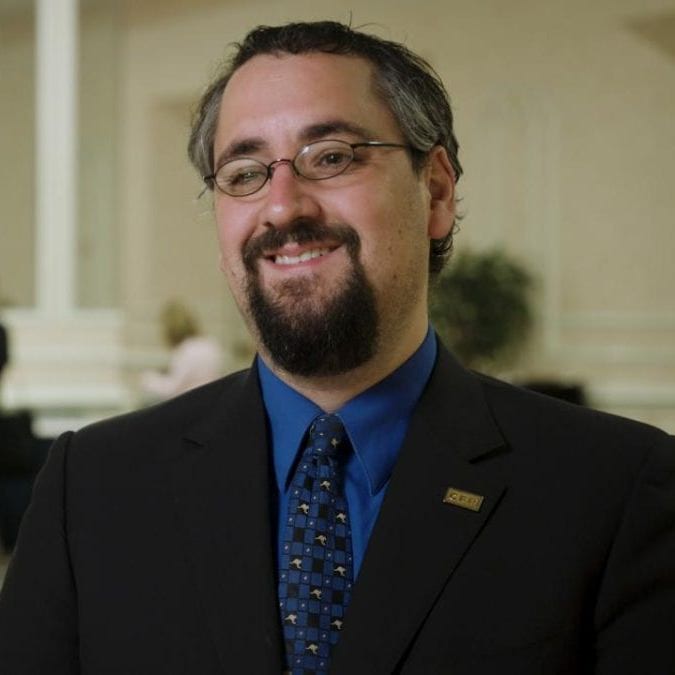 "Time kills all deals, so the longer a seller takes to respond to buyer questions not only drags out the process, but can cause the buyer to lose trust and interest," writes a staffer at Illinois City, Il.-based M&A consultancy GP Ventures, in a company blog post.
"Slow response time shows that the seller is not serious, is too swamped, or their systems need to be upgraded."
Certainly, weaknesses in Schwab's systems were exposed by its sluggish and poorly received response to Covid-19, which could conceivably present the DOJ with a fresh line of inquiry, says LaComb.
"It's [a] possible [problem], but unlikely to make a meaningful difference, as long as the technology issues complicating remote work are not indicative of issues with more relevant technology, Schwab's RIA platform, or ability to integrate with third-party financial technology providers."
Misjudging the pandemic
In the wake of social distancing requirements brought about by COVID-19, Schwab CEO Walt Bettinger initially opted to keep most of his roughly 19,000 staff at work in the firm's offices. He cited a lack of remote technological capabilities. .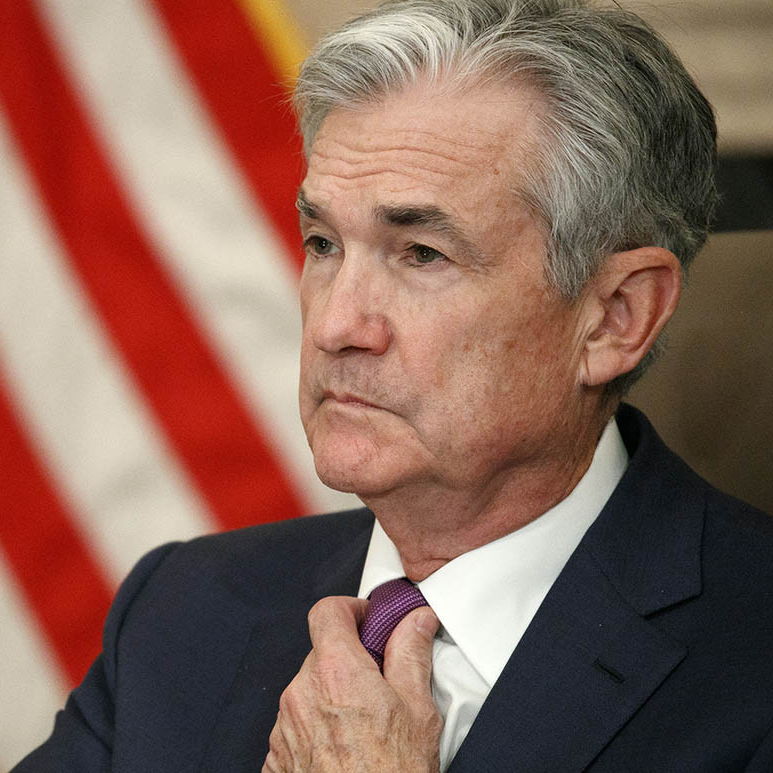 Under withering staff pressure, he sent staff home and comped them $1,000 for their troubles. By Mar. 19, some 35%, or 7,000 Schwab staff were were working from home.
But even with just a third of Schwab employees connecting remotely to the firm's VPN, the underlying technology "was struggling," according to one anonymous Schwab staffer. Another said Schwab executives had been repeatedly warned their VPN was not up to snuff.
As of Apr. 1, about 1,900 staffers remain on site during the workday, and the technology continues to show signs of significant strain.
The latest Schwab earnings call suggests that this figure has fallen further, with 95% of the firm's staff now working remotely, leaving roughly 1,000 still in-situ at Schwab's offices.
Indeed, Schwab will survive the brush fires -- just maybe not with a big smile, Crow says.
"I bet the deal will go forward, but I'd wager even more that Walt Bettinger has Cher's 'If I Could Turn Back Time' on heavy rotation in his car stereo." See: Odds spike to 100% Schwab and TD Ameritrade close merger, cinch added $9 billion in synergies, Morningstar analyst says, after DOJ dismisses anti-trust concerns and Schwab shareholders vote 'yes' hours later
---
---
Mentioned in this article:
---
---
---
J. Bruce Thorne
TD has all the answers but they are so short on service. If left to their own efforts they will surely fail. Had they not acquired Scott Trade they would be well on their way by now. I am a small investor but I know people and this company is bad-news. Schwab got here by staying with the basics don't get loss by simply having a bigger balance sheet made up of corporate-fluff.
Monty Saylor
I'm a Td client and since this COVID 19 out break their local office has been closed numerous times "because of keeping clients safe " the first time I had a uncashed check sitting about 2 weeks before it posted to my account.I sucked it up then it happened again I said no more moved account over to Charles S which has someone in office all the time covid or not.Td mobile checking is fine but it's not fail proof.The one thing that is is good ole check cashing but if they can't keep office open well.......
---